7 Cost-Effective Beauty Products That Save Me Hours Each Week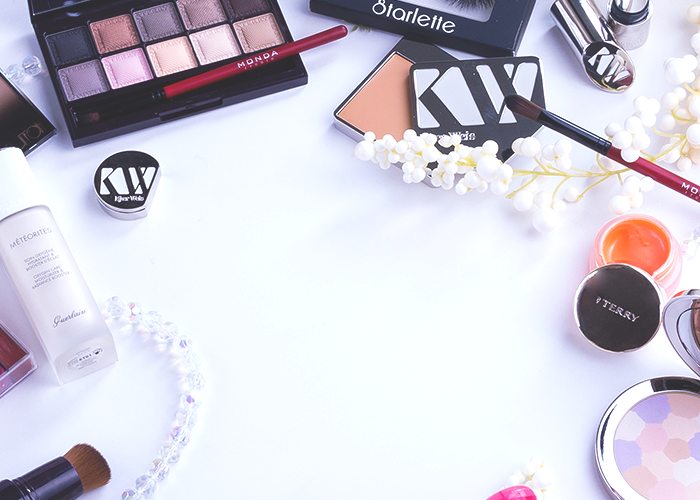 During my senior year of high school, I would get up early every day to spend an hour and a half on my hair, makeup, and outfit. 90 MINUTES. What a luxurious, care-free life I once lived. Nowadays, with a full-time job, side hustles, family obligations, and a habit of staying up late watching YouTube videos, I sometimes wake up with approximately 20 minutes to make myself look human before starting the day.
And who doesn't want to be one of those mythical creatures that can look polished in such a short window of time? I've managed to put together a streamlined routine that helps me feel confident enough to tackle the world without eating up too many of my most valuable commodity — the precious hours in my day. Listed below are some products that can help you do the same.
1. A microfiber hair turban. Because the microfiber fabric absorbs water faster than a regular towel, pop your locks into a hair turban after washing to cut down drying time. The turban also has an elastic loop to easily tie your hair up, which gets your wet hair out of the way while you do other things (because who wants wet hair near their neck in the winter?).
Recommendation:
2. Exfoliating pads. As much as I love a good chemical exfoliating mask, some require that you keep it on your face for up to 20 minutes. Simply swiping over clean skin with an exfoliating pad sloughs off dead skin cells and fast-forwards you to a shiny, new face, without the hassle of applying, waiting and rinsing off.
Recommendations:
3. Nail polish stickers. I never paint my fingernails because it takes forever and my nails chip so quickly. With stickers, there's no chipping, no drying time, no having to do your own fancy designs, no going to the salon, and no piling on two or three coats to get the opacity you want. Plus, stickers typically last longer than a regular manicure.
Recommendation:
4. Dry shampoo. I have very fine hair that looks greasy after just one day. Dry shampoo has saved me so much time by not having to wash and dry my hair every single day. It allows my locks to still look and smell clean, and it gives them some much-needed volume and texture. On several occasions, my three-day-old hair with dry shampoo has looked better than it did when it was freshly washed.
Recommendations:
5. A beauty sponge. Beauty sponges are a miraculous, multi-tasking makeup application tool. I use mine to quickly apply foundation, color corrector, concealer, cream contour, and sometimes powder. Beauty sponges are less messy than using fingers or brushes, and they blend in everything more quickly. Plus, you'll have only one product to clean, as opposed to five different brushes.
Recommendations:
6. Powder foundation. Powder foundation in a compact is great for popping on when you're rushing around in the morning. It blends in more quickly than liquid foundation and doesn't need to be set with a powder, because it already is a powder. Bonus points if it also has an SPF.
Recommendation:

7. A good setting spray. When I set my makeup with a setting spray, I don't need to touch up my face later or worry about my makeup melting off after a few hours. And it makes everything look less powdery, so it just looks like I have nice skin.
Recommendations:
Whether you're a busy parent, student, or just someone who doesn't want to spend a lot of time primping in the morning, these products can help you look like you put way more time and effort into your appearance than you actually did.
Natasha Terensky is a Research Analyst from Pittsburgh. She enjoys eating sushi, making lists and giving people makeovers. Subscribe to her YouTube Channel (Too Much Tash) to learn more about cruelty-free beauty and smart spending.
Image via Unsplash