7 Free-To-Cheap Ways To Prepare For A Vacation To Make Your Trip Feel Richer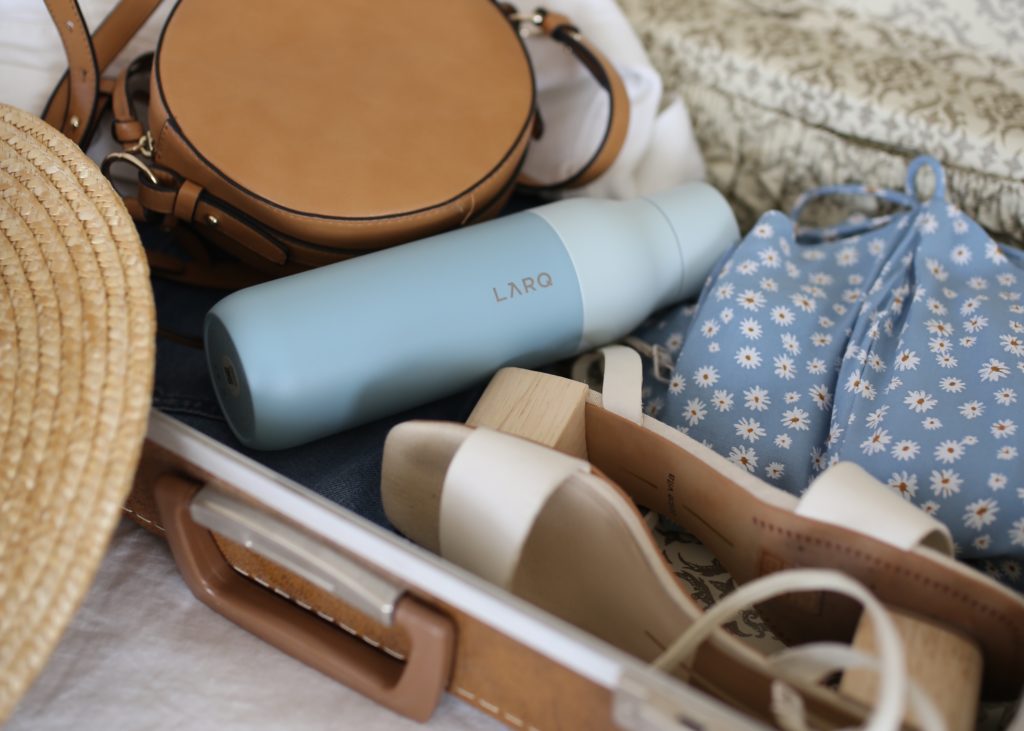 A vacation might only last a week or two, but the happiness boost a vacation can give you doesn't have to be limited to the days that you're away. In fact, if you focus on the planning process, you can maximize the good effects a vacation can have. It's been shown that a large part of what makes a vacation so fantastic is not what you do on the trip itself, but what you do to prepare and plan for it before you even leave. 
Anticipating the trip, day-dreaming about it, picturing what you are going to eat, wear, and see, and more, are all factors that go into how great your overall trip will end up being. The good news is that spending all of this time and energy dreaming about, planning, and preparing for your vacation doesn't have to cost a lot (and in some cases, it won't cost you anything at all).   
Here are seven things related to your trip that you can experience before you leave and that are either free or cost very little (especially if they replace a more expensive activity, like a fancy dinner out). They won't hurt your wallet, but they will enhance your overall experience.  
1.  Cook a dish from your destination, taste test a new beer or why not try both?
For most of us, food is a huge part of the travel experience. Even if there are restaurants in your city that serve authentic food from around the world, there's nothing quite like tasting the food at the local source. Before you get the opportunity to try new tastes and flavors on your trip, how about learning a little about the food you'll be eating, and cooking something yourself? The easiest way to do this is to simply look up a recipe online and get to work practicing a new dish!   
Many countries also export their local beer to the U.S., and you can find brands from around the world in supermarkets and liquor stores at home. Right now, I'm planning a trip to Costa Rica, and my fiancé and I have started buying Imperial Beer (a local Costa Rican brand) instead of our usual Coronas. Every time we crack one open, we start talking about our trip, and it gets us excited for all of the cool things we are going to get to do and see! 
Once you've mastered a new dish or have found a beer or a drink that is so good you want to share it with others, invite your friends over for dinner or drinks. By hosting, you'll probably end up saving money, too, since it's likely a replacement for going out to a restaurant to eat. If you need some inspiration on how to host a dinner party that doesn't break the bank, check out this post on throwing a dinner party for six people for under $50.
2. Limit yourself to buying just one new outfit for the trip. 
If buying new clothes for a trip isn't something you ever do, skip this tip. But, if you do find yourself buying a bunch of new things or even a whole new wardrobe before every trip you take, read on. 
Trust me, I know that it's easy to get carried away and all of the sudden you feel like you need to buy seven new outfits for a trip. Imagining where you're going to wear all of your cute clothes is definitely something that can bring you happiness during the pre-trip planning process, so I wouldn't want to take that joy away from anyone. However, instead of buying a whole new wardrobe, why not allow yourself just one new outfit this time?  
Decide ahead of time what you'd get the most use out of, and spend time searching for just the right thing. It will be fun to shop for the new item, and once you're back home, you'll always have the memory of "oh this was the adorable yellow sundress I traipsed around Italy in on that awesome trip." 
3. Read a historical fiction novel set in the place you're about to visit. 
Most people do at least a little bit of research on the various sights they plan to visit before they travel so they can learn a little bit about what they are going to see. In addition to reading about these sights, why not also go a little deeper into learning about the country? 
One way to do this is to read a history book about the country, but this can be overwhelming and, frankly, time consuming and not super interesting for those who are not history buffs. An alternative, and my favorite thing to do before a trip, is to read a historical fiction novel about the place instead. You can get a flavor for the setting and at the same time enjoy a fantastic and engaging story.
A recent favorite historical fiction read of mine was Next Year In Havana by Chanel Cleeton. Not only did it take me back in time to Havana in the 1950s, it went back and forth between that era of the Cuban Revolution and the present day, so there were wonderful descriptions of both old Havana and modern-day Havana. This would be the perfect story to read before a trip to Havana to help you imagine your days there long before you touch down on Cuban soil. 
As for how to get those historical fiction books, my new favorite way to read books is on my Kindle through my local library. I had resisted getting a library card for a while out of pure laziness. However, once I realized that there is so much you can do and get for free with a library card, including borrowing ebooks right to your Kindle, I finally got my card. It has been the best thing ever when it comes to saving money on books! 
4.  Learn the native language (or at least a few words).
While it would be so cool to learn a new language before traveling, most of us aren't blessed with the natural ability to do that in a relatively short amount of time. Learning a language takes a ton of time and effort, and it's really hard to do! However, learning some simple phrases and getting comfortable enough to bust those phrases out when you arrive at your destination, without feeling self-conscious, is doable for nearly all of us, in any language.   
There are tons of free resources for learning languages, too. The internet, for one, and the good old public library, where you can find tons of language learning resources, including audio courses that you can download right to your phone or computer. 
5.  Watch a movie filmed at your vacation destination. 
Reading is a great way to begin to imagine a place, but sometimes we really need a visual to capture the essence of somewhere. My favorite way to do this is to watch a movie that takes place wherever I'm planning to visit.  
The easiest way to find something to watch is just to google "movies filmed in [destination]" and see what comes up. A great place to start if you're lost is with the James Bond movies — 007 is the epitome of a well-traveled man, so he's been almost everywhere! Before I went on a three-day getaway to Key West, I watched James Bond in "License to Kill," which featured some scenes at the beach and the Ernest Hemingway House (two places I planned to visit), to get me excited for the trip. 
6.  Listen to music from the destination. 
When it comes to getting yourself in the mood for a vacation, nothing gets the job done like listening to music from the place you're going to visit. Change up your Spotify channel and transport yourself from your office or your kitchen to the Caribbean, Europe, Hawaii or wherever it is that you're planning to go.  
This isn't just for foreign countries or languages — it works for destinations within the U.S., too. Heading to Texas? Flip on that country-western music station. San Francisco? Think a little outside the box and channel the Summer of Love (1967) and get in the mood for your trip with some Janis Joplin, Jimi Hendrix and The Monkees.  
7. Give away your time or money. 
Enjoying a new place isn't just about taking from the place or the culture to advance your own interests. It can be about giving back, too.  One way to accomplish this is to volunteer your time or money before your trip.
If there is a local organization connected to the country you're planning to visit (for example, a cultural center in your city), volunteer to spend time helping there (perhaps they are collecting donations for a recent natural disaster) or make a monetary donation. And no matter where you live, you can always give money, even if it's just a small amount, to a charity online. Look for one that advances a cause you feel connected to and does work in the location you're about to visit.  Another way to give back is to bring something with you on the trip that locals do not have easy access to, like over the counter medicine or feminine hygiene products. These could be nice gifts to leave at your hostel or hotel for the cleaning staff or front desk. You can search online to see if there are any items that are particularly hard to come by in your destination. Little gestures like this can remind you as you plan for your trip and while you're on it that travel isn't just about you and what you are experiencing.   
A richer experience doesn't have to cost a lot.
Whether you're heading to Jamaica for a 3-day get-away, Japan for a 2-week vacation, or anything in between, remember to savor the time you spend planning for your trip. I hope these tips help you enhance your next vacation and get the most out of it, all without breaking the bank!  
Marissa Geannette is a former law firm attorney based in New York City but with dreams and plans to travel the world.  She left her law career to pursue writing and living life. She blogs about her experiences at a high-paying yet high-stress job and why she left that career (and salary) on her blog "The Unbillable Life" — because life is about more than just work. 
Image via Unsplash
Like this story? Follow The Financial Diet on Facebook, Instagram, and Twitter for daily tips and inspiration, and sign up for our email newsletter here.