The 7 Personal Finance Articles We Loved This Week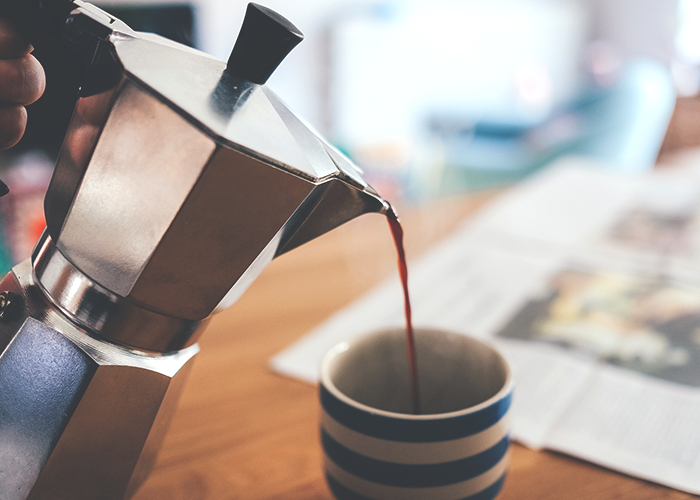 I've recently been experimenting with a new way to budget and manage my money. In order to maximize my credit card points, I've only been using my credit card whenever possible. (Pretty much the only expenses I'll put on my debit card are my rent and my electricity bill, because they either charge 3% extra to pay with a credit card or don't allow it in the first place.) This makes it a lot easier for me to track my spending, too, because all of my charges are in one place. I then pay my credit card off in increments over the course of the month so that I don't carry a balance into the next billing cycle. Since I'm working with several sources of income, I use my main monthly paycheck (TFD) to pay my biggest expense, rent, and then put the rest into various savings accounts. My other paychecks now go directly to paying off my month's credit card balance, plus paying down my two balance transfer debts, and the rest goes into savings. It's certainly not a perfect science, but it's at least allowed me to (mostly) break the habit of the debit-to-savings back-and-forth.
Since I'm still trying to perfect limiting my spending to what matters, I'm always looking for new tricks to stop myself from spending more than I should in a given month. Looking at this past month, I did a pretty decent job spending what I planned, except for one small thing: taxis and Lyfts. I'm not exactly sure what happened (other than winter in New York), because I almost never take cars anywhere. I've even been able to cut my public transportation costs in half by not buying a monthly unlimited pass, since I regularly spend a lot of my time at home. Yet last month, between a few rides to and from the airport and a few particularly frigid days, I spent over $100 on non-subway-related transportation.
I've realized now that taking a cab one time makes me more likely to justify taking it again in the near future. I truly wish I'd read J. Money's own article this week, "If You Can Afford to Spend It, You Can Afford to Save It." One of his readers wrote in to talk about a savings trick she uses for herself: Every time she finds herself wanting, but not needing, to buy something she can afford, she instead transfers the amount she would have spent on it directly into her savings account. Since I am an active saver — I can't "set and forget" savings due to having a fluctuating income — this would be a great trick for me, and one I definitely want to start exploring. If you have another active (or passive!) savings trick, I definitely want to hear about it!
1. Introducing The First Ever Personal Finance Blog Directory! – Rockstar Finance
"If you've ever wondered how many personal finance bloggers there are in your home city, state or country, and how many are in their 30s or 60s, and which ones have kids, and who's retired, or even more fascinating demographics like how many are black/white/asian/doctors/lawyers/baristas/dance teachers/geologists, you've come to the right place today :)"
2. How to Pay Taxes with a Credit Card (and Profit) – 20 Something Finance
"I didn't know this was possible until about a year ago, and I've been writing about personal finance for over nine years…I'm excited to share it with you today."
3. If You Can Afford to Spend It, You Can Afford to Save It – Budgets Are Sexy
"What I have been doing differently is that, if I decide I can afford it, and I don't really need the items, I immediately transfer that amount into my savings account instead of spending it."
4. What I Learned Having a Drug Addict As a Mother – Mr. Free At 33
"Her approach was to escape responsibility to herself and others. It didn't matter if this hurt people. As long as she could do whatever she wanted, the ends justified the means. I instead use financial freedom as the means to pursue happiness and live a purposeful life."
5. What I Do Differently to Achieve Financial Independence – Even Steven Money
"I hate debt. If my choice is 'have a million dollars and no debt' or 'two million dollars and one million in debt,' I choose I HATE DEBT."
6. Your Highlight Reel – Montana Money Adventures
"Treat the most important, like it's the most important. Treat the rest, like it's just the rest."
7. Revenge Spending and Other Married Money Tricks – Prairie Eco-Thrifter
"Many married folks indulge in one or more dirty money marriage tricks, especially revenge spending. How about you?"
Image via Unsplash