7 Ways I've Evolved My Tomboy Style Into A Budget-Friendly Work Wardrobe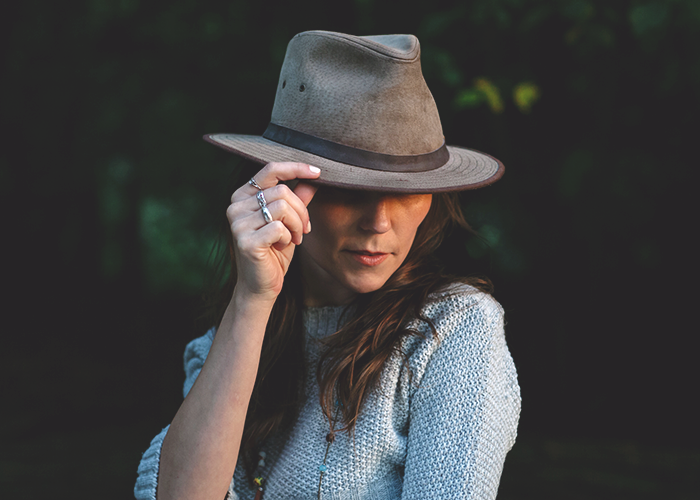 When I say I've always been a bit of a tomboy, style-wise, I don't mean the fashionably casual cool girl who can make sweatpants and her boyfriend's beanie look cute. No, my distinctly unfeminine style — usually defined as whichever jeans were cleanest, an inoffensive T-shirt, and a solid cardigan — followed me from high school to post-secondary, all the way to the start of my career. No one at work ever commented that I didn't dress appropriately, and I was comfortable, so I never saw a problem with it. In fact, I thought that sending the message that I didn't care about fashion would make people respect me more.
What actually happened was that I gave people the impression that I didn't care enough about what I was doing. I refused to take the time to choose an outfit that was appropriate for work. (For what it's worth, my office doesn't have a dress code, but that's not really an excuse to dirtbag it in jeans and a flannel shirt every day.) I realized that the expectations of me were a lot lower than they should have been. But once my co-workers and superiors came to know me as someone who showed up to work looking like I gave a damn, they had more faith in me to go out and meet people, to impress at events, and to represent our company better. Granted, I had always assured them that when I needed to, I had no problem wearing high heels and a blazer, but making nicer pieces part of my everyday wardrobe has actually helped get the point home that I am there to work.
I always worried that caring about style would never come naturally to me. However, after reading more about style in blogs and magazines, I've managed to pin down a style that is distinctive, cost-effective, and most importantly, still helps me feel like myself.
Here's what I've learned:
1. Neutrals and solids serve an important purpose.
Neutrals can sometimes get a bad rap when it comes to fashion — I can understand how the prospect of only sticking to a limited color palette is seen as stiff or pretentious. However, key pieces in solid and more neutral tones can make matching an outfit so much simpler, and doesn't make you stick out as a trend queen. When you pair the right neutral pieces together through strategic layering and balancing (more on that below), your outfit can come across as chic and put-together without looking gloomy. Also, "neutrals" doesn't just mean black, white, grey and tan. While I tend to stick to a narrow palette, in general I can feel comfortable throwing in more muted shades like army green, navy blue, or faint pink to help the outfit not look flat.
2. Stay away from trendy fits.
Despite all the advice out there to stay away from fast fashion entirely, I take a balanced approach — there are some things I'll spend on, but still many things I'll try to save on. In general, I never go for the lowest-end price point of fast fashion, but for the most part, the rule I follow is to keep my fits basic, so my clothes can maintain their shape and integrity longer. Not only do trendier fits look outdated (if not ridiculous) not long after they've peaked in popularity, but those which are made more cheaply tend to not age well, particularly when they're not cut on the bias, hemmed properly, or made with thick enough material. With classic fits, you can avoid these problems a little more, resulting in you looking and feeling more comfortable.
3. Balancing proportions make an outfit look instantly fashionable.
One of the easiest ways to look put-together is to just pay a little bit of extra attention to the shape of your outfit. Too much of the same fit, baggy or tight, can look overwhelming or inappropriate for work. A really easy way to look good using simple pieces is to pair skinny jeans or lined leggings (stay away from thinner leggings as pants, as they end up looking as cheap as they are) with a blouse, or even a sweater that hits at or below my hips. This creates a sense of flow and movement, and allows you to wear a relaxed fit without looking sloppy. You can also experiment with pairing more fitted tops with wide-legged pants, which looks insanely fashionable when done right.
4. Balance goes for styles as well as fits.
My entire wardrobe isn't just baggy, grey cowl-neck sweaters and black jeans. I've found that there are clever ways to throw a nod to my former punky teenage self, as long as that look is confined to pieces, and not whole outfits. For example, pairing a funky band shirt
underneath a solid blazer can give you a look that says, "Actually, I'm the manager of the band." Pairing a (clean) pair of Converse
or Vans with an otherwise super-corporate outfit can also add the right amount of coolness — enough to look like you meant to do it that way, while you're also super comfy.
5. Taking care of your clothes is a simple way to elevate your look.
Owning a tabletop ironing board
has come in exceptionally handy for keeping my clothes looking brand-new, even when they're anything but. Ironing my outfit before I put it on in the morning takes about five minutes, but makes a world of difference. Lint-rolling your clothes, knowing how to properly remove stains, diligently following washing instructions, and even knowing your sewing basics also give you a major head-start. While you can't make cheaper clothes last forever, actually knowing how to take extra care of my clothes led me to a major revelation: I never realized how good my clothes could look. I've also helped keep most of my shirts fresh by using an oil-absorbing dusting powder
(or, when pressed, just corn starch) on the armpits to prevent any residual sweat from permanently staining or stinking up my underarms.
6. Accessories don't have to be big to make a statement.
I've never been a jewelry girl. I've broken most of my necklaces, lost most of my bracelets, and, because I love swimming and climbing, don't ever wear rings. That said, I've managed to find an extremely limited collection of jewelry that is simple enough to match most outfits, and inexpensive enough that damaging or losing it isn't a big deal. I own one necklace that works with formal and informal events, a plain black watch
my parents got me on a trip, and a solid bracelet that just adds a bit of shine to my wrist. Sometimes a simple necklace
makes all the difference (especially when you're wearing tops with tricky necklines), and unless you're wearing super-colorful costume jewelry, no one will notice (or, at least, care) that you're wearing the same piece every day. Again, I suggest staying away from trend pieces like chokers and jewels with bold colors — simple chains and charms add elegance, without distracting or looking too youthful.
7. When in doubt, keep a work stash.
There are a million more reasons to justify not dressing to the nines for your no-dress-code job, and some are perfectly valid (for example, if you bike to work). However, I've carved out some space in my admittedly modest cubicle. In a small cabinet, where I also keep my tea and a few miscellaneous office supplies, I've managed to (neatly) cram the following: a pair of emergency heels for important mid-day meetings (I should add that I happen to feel comfortable in heels, but I know plenty of women who have gone three decades in their career never worn a pair), a pair of discreet slippers to give my feet a break, a lint-roller
, a stain remover pen
, some bobby pins, a small container of the aforementioned dusting powder, and a generic black blouse.
Bree Rody-Mantha is a business journalist and dance teacher living in Toronto. In her spare time, she enjoys sport climbing, lifting, and running the vegan food blog Urban Garlic. 
Image via Unsplash