7 Ways To Get Fit Without Going Broke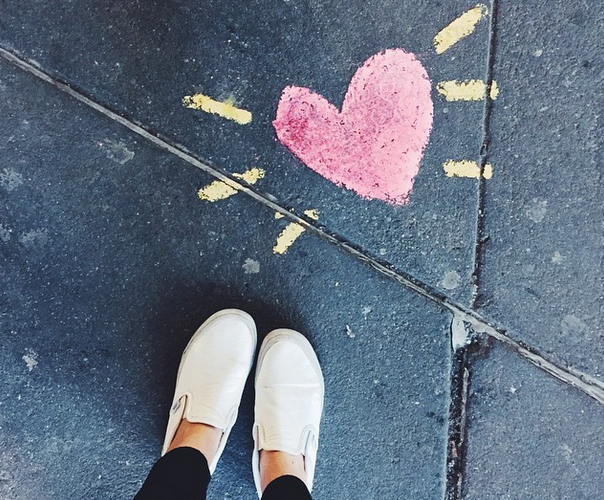 Fitness, as has been discussed on TFD before, is one of those weird things that can be excused away by virtue no matter how much damage you're doing to your wallet or yourself. I should be taking the $35 spin class! you tell yourself, Everyone else is taking it, so it must be working! Or you splurge on the nice shoes, the nice clothes, the race that you swear is going to hold you accountable to a schedule and a training plan, only to realize that you have all of these receipts without actually having broken a sweat at all. Then there's the matter of gyms, and trainers, and protein powders, and one person saying they swear by this new trendy workout, and sweatworking (yes, really, that's a thing now) and eventually, you're going to just want to say screw it, bite that monthly donation to GloboGym, and focus instead on that other monthly-billed membership. You know the one. (It's called Netflix.)
Here's the thing, though: sitting on the couch and mainlining Friends and tortilla chips simultaneously? Not so healthy. Carting an iPad along and binging out to Friends while on the stairmaster? Healthy. Or at least healthier.
The thing about being fit is that it's often marketed to us as a thing you "get." As a journey or a destination, when really, the everyday habits you string together — walking to brunch instead of driving, pushing through for one more set of an exercise, water instead of soda — are a way to be fit. Just as you become financially healthy by setting habits that act as if you already are, being physically fit only happens if you live a life as if you already are.
And you can do that without running your bank account into the ground. Really.
Decide what's important to you. For full disclosure, I belong to an expensive gym. (This might or might not make my advice completely useless to you, because what do I know? But bear with me here.) It's a tough pill to swallow every month, but I do it for a few reasons:
A. My gym provides a lot of classes, which I like because I get bored easily. I take 4-5 spin classes a week, and if I were to go to a boutique gym where you pay per class, I could easily spend $200 a week(!) on classes. Even spending that much per month instead is spending 75% less.
B. I also need a place with gym equipment when I want to do my own thing, and a place with a lot of locations
C. I work out before work most mornings, so having towels, shampoo, a hair dryer, and any other amenities ready and waiting (all of which my gym provides) is a luxury I will happily pay more for.
D. I work out, on average, 5 to 6 days a week, and sometimes work out twice in one day. Suffice to say, I'm at the gym a lot.Now, if you're not as die-hard a gymhead as I am, some of these things don't make sense to you or your life. And that's fine. But take the time to tally what is and isn't important to you. Ask yourself about classes, and their variety and instructors. Be honest with how many times a week you would go, and if the location is convenient (or if you need access to more locations to make it feasible to your lifestyle). Ask yourself about the kind of equipment you want.If you only want pool access but can DIY everything else, see if your local Y has a discounted rate for that. Or maybe you really, really like yoga, but cardio never is and never will be your thing. See if a yoga studio has a monthly membership rate instead of a per-class system, and divide that amount by how many times a month you would realistically go. If the average price per class is logical to you, you found your new home away from home. If it's not, that's okay, too — there are other options out there.
Download an app. Spend some time browsing your app store (click here if you have an Android phone) to see what speaks to you — you have your phone on you at all times anyway, so you might as well turn it into your personal trainer.There are literal thousands of workout apps, both free and paid, available for whatever phone you have or workout you're looking to take on. Nike+ Training Club (free) was one of the first workout apps to really capitalize on the technology — and it's made by Nike, so you know it's going to give you a great workout, with or without equipment. Zombies, Run! ($4.99) is a great way to make yourself remember that working out can and should be fun. (Runkeeper and Map My Run are two free alternatives if you don't need to pretend like you're an extra in The Walking Dead to stay motivated.)
Use social media. There are tons of people — both professional and amateur, so be careful — who have turned to social media and blogging to promote their own fitness journey and help other people on their own path. (Kayla Itsines and her #kaylasarmy following are a guilty pleasure of mine, and seeing that motivation on my Instagram feed often helps me get to the gym when I really don't feel like it.) Cassey Ho of Blogilates has a whole YouTube channel devoted to her workouts, and often, you can find other workouts by just going down a good, old-fashioned related video k-hole.
Stream it. Much like YouTube, you can stream workout videos from Netflix. It's that dusty old health section that nobody ever pays attention to, because they're looking to relive Breaking Bad, but there are great workouts there that don't cost anything more than the monthly fee you're already paying.
Stop thinking you need really expensive workout gear. You don't. (As someone who has Lululemon left over from the time I worked at a gym, this is something that took me forever to understand.) Old Navy and Forever 21 have really affordable workout clothes in all of that technical fabric that wicks sweat away and moves with you, and because you're supposed to replace all of these clothes (and especially those poor sports bras) when they become less effective, spending $100 on a single pair of pants really might not be the smartest idea after all.(If you really want to, though, at least shop the sale first, and maximize the warranty that most brands provide for anything beyond normal wear and tear. At Lulu, it's five years, and L.L. Bean provides a lifetime warranty. If they have the nerve to charge so much, they better stand by their product. Thankfully, most places do.)
Enlist a friend. Meet them for a walk. Start a training plan together and hold each other accountable. Keep a standing date for a run on the weekend so that, if nothing else, you know you're guaranteed one workout a week. (And one is way better than zero.) If you're both really competitive, this might cause a rift in your friendship, but everyone else should be okay.
Make sure you're eating well. This is the least fun recommendation, I know, but it's also the most important. The common saying is that abs are made in the kitchen, not the gym, but even if you could care less about a six-pack, feeding your body improperly not only means you're sabotaging your results, but also means that you're not providing your body with adequate fuel to recover from your last workout and in preparation for your next one. You can't out-train a bad diet. There's no way. And while I will never, ever advocate giving up entire food groups (part of the reason why I work out so frequently is to justify the ever-present packs of Oreos in my freezer) having one cookie with a side of fruit will probably be as satisfying as three cookies. After all, health is a holistic thing. And when we talk about getting fit, what we really mean is that we're getting healthy. You can do this. Seriously. Really.
Ella Ceron is on Twitter and Instagram.
Feel like you'll never save enough money to be a real person? So did Steph Georgopulos. Read about it in Some Things I Did for Money.