9 Affordable Products That Help Me Sleep (& Live) Better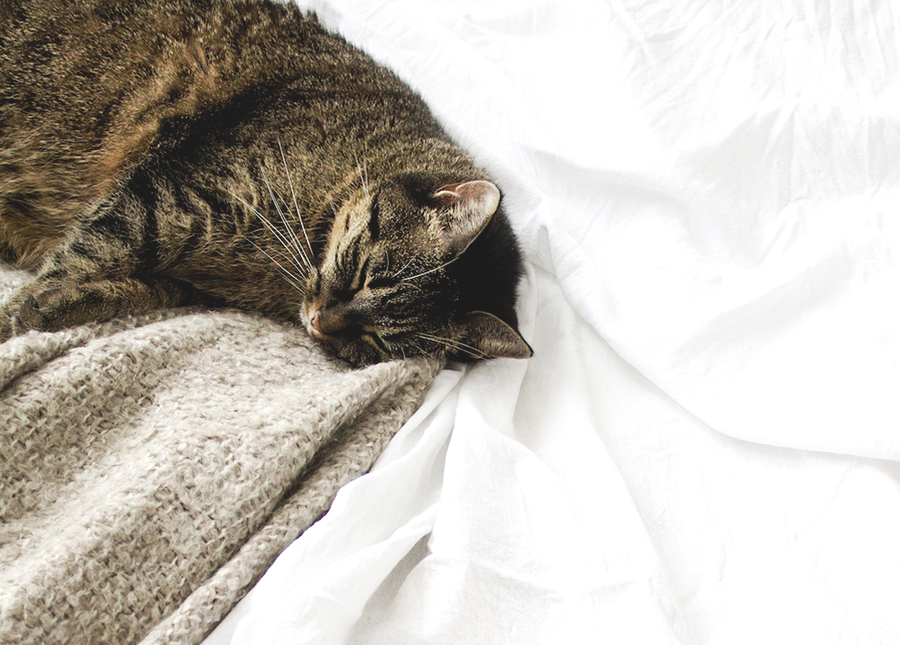 Getting decent sleep is one of the most important components of living a healthy life, but we all know how things can get in the way. Traveling especially can throw our routines and bodies out of whack. Sleep duration and schedules are usually the things to take the biggest hit when we're on the road.
Personally, I even have trouble sleeping when I'm not traveling. So, it's extra important that I'm able to catch some extra ZZZs before and during a vacation so I can make the most of my trip! But I've tried and spent money on so many products that, plain and simple, did not work. A lot of sleeping aides can be super pricey, so when they end up not working, it's a bummer for your trip and your wallet.
These are the items I like to always have access to while traveling — or at home! — to help me rest easy.
(Disclaimer: Several of these products contain melatonin, which has varied effects for individuals. Carefully read the packaging before ingesting, and avoid consuming more than one dosage at a time.)
1. Sleep With Me Podcast
Let this host's droning voice and storytelling put you to sleep. It's easy to tap into on the go, plus it's free, and there are so many episodes — you're sure not to hear the same story twice. Though, hopefully, you're sleeping through most of these episodes, anyway!
2. Sleeping Mask
Personally, I cannot sleep if it's noisy or if there are any lights on around me. I need pitch black and silence! To block out light around me when I'm trying to sleep, I love using sleeping masks. I got a free JetBlue mask during a red-eye flight that is honestly the best I've ever found. But, I've also found great masks from Bath and Body Works and Amazon that are affordable and cute! Sleeping with and without the mask is quite ~literally~ night and day.
3. Cabeau Travel Pillow
Resting easily while on the road relies so heavily on the right travel pillow. I've tried quite a few that offered no support and were frankly uncomfortable. Finally, I gloriously found Cabeau, and my sleep has never been better! These memory foam pillows are soft, and they fold up quite small so they are easy to pack. These pillows are a bit of a splurge, but I promise, the price is so worth it and still relatively affordable!
4. Melatonin-Infused Chocolate
Melatonin is great to bring on trips if you just need that extra nudge to fall asleep. It naturally absorbs into your body and helps you drift to sleep. Add chocolate to the mix, and you're sure to sleep well! I love Good Day Chocolate for sleep, which is available at Whole Foods or online. There are definitely other sleepy chocolates out there, but Good Day has premium chocolate that is seriously so tasty and helps you ease into sleep on the cheap.
5. Dream Water Natural Sleep Aid
This water is like a magic sleeping potion that is packed with melatonin and other ingredients intended to help you sleep well and wake up feeling refreshed and rested. These water shots come in TSA-approved bottles, so they are easy to bring on planes or any other form of transportation.
6. Large Scarf or Poncho
I like being nice and warm when I'm sleeping, so it's always important that I'm bundled up no matter where I am or what time it is. Especially on planes and trains when the air can be cold, I like bringing a big scarf, knit cardigan, or poncho in my carry on bag so that I can bundle up. Many retail stores have inexpensive scarves and ponchos, and they double as sleep aides and necessary accessories for your trip!
7. LUSH Twilight Body Spray
This body spray is especially great for traveling, because it's equally hydrating for your skin and promotes natural sleep. It's primarily made with lavender, which is great for promoting sleep. Be respectful of fellow travelers if you're using this on public transportation, as the smell can be overwhelming. Otherwise, spray this on your pillow, body or clothing before resting! You can complement this spray with some sleepy lotion from LUSH, too.
8. Melatonin Supplements
You can't go wrong with some plain old melatonin, either. If all else fails, I like to also keep some melatonin pills on hand when my jet lag is extreme or if I just cannot sleep during a flight or at home. This is a sure-fire way to rest easy, and it's really inexpensive for a big quantity.
9. Sleepy Tea
Chamomile tea and other sleepy tea blends are great to pack for trips and to kick-start your bedtime routine in general. Tea is great to drink to start winding down, warm up your body, and get some natural products in your system. My favorite blend by Teapigs promotes relaxation and calms you before you head to sleep. Plus, packing tea bags or tea leaves is painless, and you won't need to splurge on other flavored beverages!
Angela is a full-time marketer with a passion for travel and protecting this pretty Earth. She lives for foreign food, language, and culture! In her spare time, she blogs about her travels. You can find her on Twitter @anzawose.
Image via Unsplash