Creating A Healthy Wardrobe: Where To Invest & Where To Skimp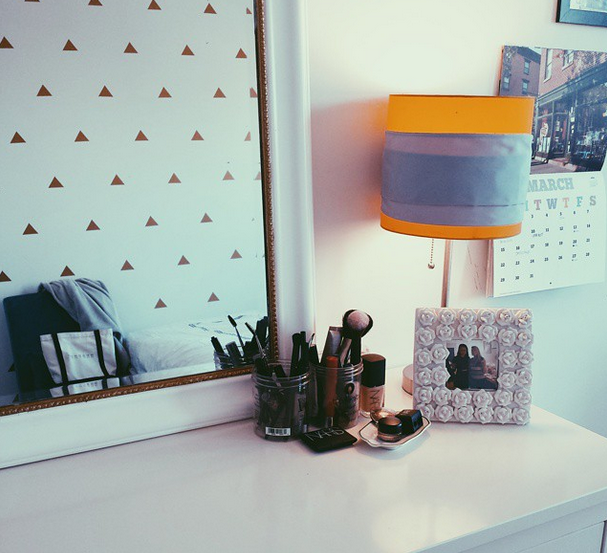 As someone who has been in the battle for a verstile, sensible, and primarily #NeutralLife wardrobe for the past nine months, I've learned a lot about what I should and should not be spending money on when it comes to clothing. I've mostly given up my addiction to fast fashion, and now indulge very rarely. (Though I will admit freely that this objectively fabulous outfit I bought for a recent engagement party was from Zara, top and bottom, the two of them for under 100 bucks. But I maintain that both items are extremely versatile separately, and will serve me well throughout the whole summer to come.) For the most part, though, my clothing and accessories are Of Quality, and something I hope to have for a while.
However, warm weather is upon us, and it is inarguably the season of Disposable Clothing. You sweat through things, wear them out on beach trips or on hot days on sticky plastic chairs. You also want light, incredibly breathable stuff that is inherently not meant to hold up over more than a few vigorous washes. Even if your entire fall and winter are spent investing wisely in nice pieces you find on a good sale, you're going to have to face the music and stock up on some more short-term stuff come summer. Lauren recently did a breakdown of all the summer staples you can get for the price of one (very cute) dress, and I thought it'd be a good idea to go through and talk about the various things you should definitely be investing in, vs the things you should plan to get cheaply, and throw away (relatively) quickly.
Invest: A good leather bag.
You will use it forever and, with semi-regular cleaning, it will never stop looking as good as new. I've inherited leather bags from my mother, who inherited them from hers. It's something you should always invest in if you can, as neutral as possible to be put to the most use.
Skimp: A summer tote
.
Yes, there are some "high fashion" totes that cost as much as a supple leather bag, but those things are for idiots. Anything that is bound to get sand, exploded sunscreen, chlorine-y bathing suits, and a wet change of clothes in them should not be spent on. Tote bags can be adorable without being much more than $20.
Invest: Good blue jeans.
I used to be a cheap jeans addict, but getting even one pair of really good, durable, nicely-fitting ones has changed my whole wardrobe. There is nothing more versatile or neutral than a pair of good blue jeans, and if you measure your wardrobe in cost-per-use (which I often do), even a 200 dollar pair of jeans will work out to a few bucks per wear at most. It's worth it. They last forever.
Skimp: White jeans
.
It's not that white jeans are less important to a summer wardrobe than blue jeans, they're simply way more likely to get messed up. If you have a pair of white jeans that have managed to make it through multiple seasons un-stained and un-dingy, good for you. But mine never last more than a summer, and that's fine, I just get them for 30 bucks or less. (Plus, the cheaper pairs tend to be stretchier, which I like in a good summer jean.)
Invest: Little black dress.
This should go without explaining, but just to reiterate, this should fit you like a glove and make you feel like a powerful witch. You'll wear it forever, to a million different occasions, from board meeting to first date to funeral, so make it count.
Skimp: Floral maxi dress
.
You'll be wearing this to the beach, dragging it along dirty city streets, and sweating your buttcheeks off on some plastic bar patio chair. It's not that it can't be really cute, it's just something you probably won't want to carry into a new season, if only because it's made of whisper-thin cotton and will probably develop a few tears before then.
Invest: Good strappy heels.
This may be a controversial choice, but strappy heels will a) carry you through most seasons, depending on how and where you wear them, and b) need to be sturdy, because they are the worst kind to be wearing a shitty, non-arch-supporting-version of. I've made the mistake of wearing some strappy nude Forever21 stilettos, and let me tell you, I'm lucky I didn't break an ankle on the one night I wore them out.
Skimp: Summer sneakers
.
One pair of white, slip-on Keds will get you through all your summer needs without leaving terrible blisters on your feet, and the best part of all, you won't have to feel guilty about throwing them away when they're all grody at the end of the year!
Invest: A denim jacket.
It doesn't need to be expensive, per se, just the perfect fit, wash, and color for your specific needs. And if your perfect jacket happens to be 150 or so bucks, go for it, because it will carry you through every season, dress down any look, and provide the perfect cover-up for transitional weather. I've had my beloved denim jacket for seven years now, and I'm never lacking for an occasion to wear it.
Skimp: White oxford shirt.
Don't kid yourself — you're going to have sweat stains on these bad boys within the first five wears, and that doesn't make you gross, it just makes you human. Don't get some expensive button-down that makes you feel badly about throwing it away when it gets slightly yellowed. Enjoy your white shirts! Just get 'em cheap.
A few general rules to consider:
Anything that can take you through all four seasons (or the best part of three) is probably worth investing in. Cost-per-use is a real thing.
When buying an investment piece, keep #NeutralLife in mind. There's no point in buying a leather investment bag, for example, in a totally hard-to-wear color. *Glares ruefully at the bright-purple Furla bag she thought was a good idea a few years ago*
Tanks, tee-shirts, or anything else that could realistically be sleepwear should be bought in bulk, even in pack form if possible. No point in going crazy on those items.
You'll have your nice undergarments for when you want that extra-chic feeling that can only come from fancy panties (and a good bra is always worth the money), but packs of cotton underwear are great for both Shark Week and those days when you just need comfort and ease-of-wear. I've gotten my "casual" panties at Duane Reade for some time now, and I've never looked back. (And yes, they come in some cute cuts, too.)
Get properly fitted for a bra. Seriously.
Summer dresses can go either way. I have a few "investment" dresses and a few cheapies, and the difference? Always fabric. A stiff cotton dress will hold up forever, but that crappy blend material from fast fashion stores is never worth the money. (And if you're spending a lot on a summer dress, there had better be some darts/structure in there so you don't have to wear a bra with it.)
Wool coats/leather coats/high-quality puff coats: The Holy Trinity of winter wear. Buy them right once, you won't have to replace them for years. And consider a camel coat for your wool one, it goes with absolutely EVERYTHING and eases perfectly from fall and into spring.
Beach flip flops should never be splurged on. Duh.
You'll always break the rules here and there, but make sure it's for the thing you really love. If you fall in love with something totally ridiculous, force yourself to wait at least 24 hours before buying it. You'll find that you often don't need or want it after all, and sometimes, that's an even better feeling than actually buying it.