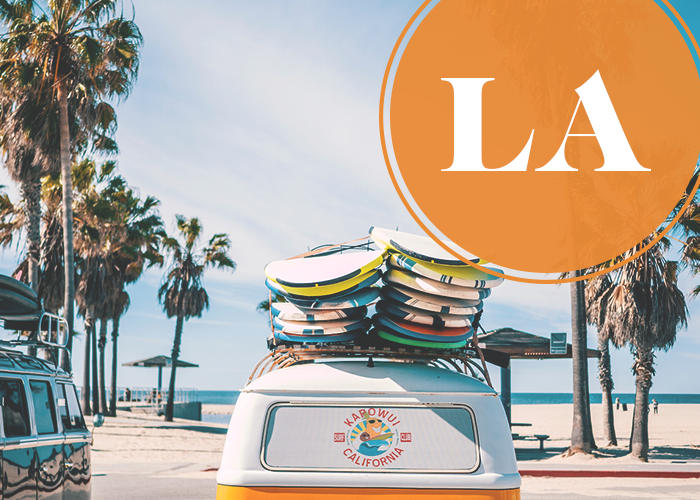 To see all of the posts in the Design Your Life series, click here!
Hem hem (cue Ron Burgundy voice). Hey everyone! *Picks up microphone* We're heading to LA next week for the first stop on the West Coast leg of the TFD book tour!!! I am thrilled, THRILLED to get back to the West Coast and am pretty excited to spend more time exploring LA and the other cities we'll be hitting while we're out there. Chelsea and I know a bunch of people who live there, and the idea of getting to see so many friends we love has me counting down the minutes until we leave. Even though packing for such a long time, and for different cities with different climates (looking at you, Seattle!) has me a little stressed, I'm largely excited.
That being said, will we see you there?! There are still a few tickets left, and you can head over to this page to get more details about the event, so hurry! They'll be gone before you know it! Anyway, ahead of our tour we thought this would be a PERFECT installment for the Design Your Life Series. Also, I may or may not have put together a special LA playlist for you to listen to while you read this, muahahaha. So, let's jump right in!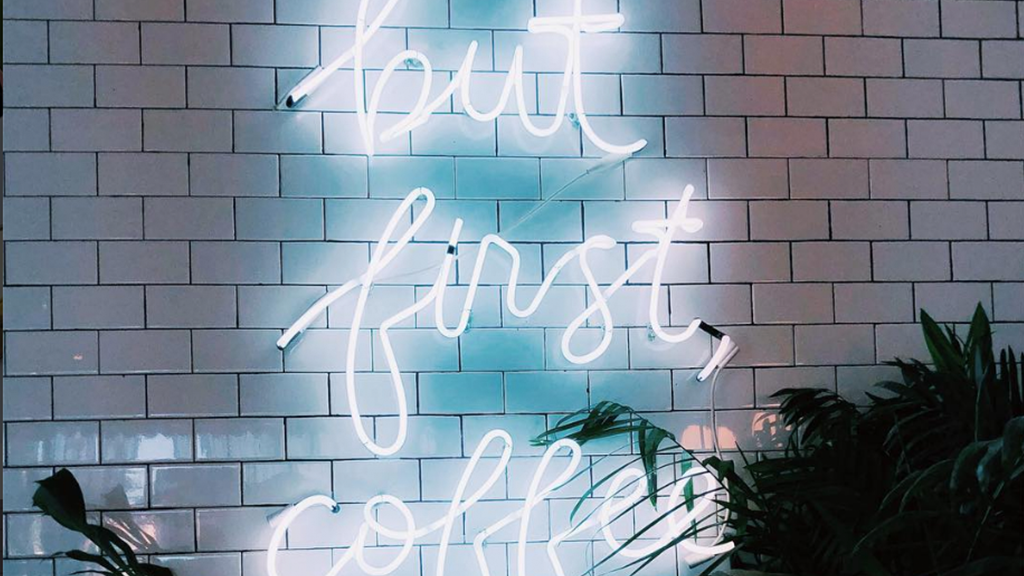 When I think of food in LA, I think of tacos, smoothies, and great (albeit overpriced) coffee. So, we're just going to go with it — I'm not an expert on the LA food scene, but I think this trifecta is a pretty good place to start for the purpose of this roundup. If you're an LA veteran, please (!) comment below with your suggestions and input as to what you think are some incredible food spots to check out. I could use the backup, and hey, the TFD team could use ideas for eating out while we're there. Anyway, tacos are very big there, and here are the most useful articles I've seen with regard to navigating the best places to find them while in LA.
Also, if you're into vegetarian food/smoothies/juices (so very LA of you), there's certainly no shortage of places to indulge your inner health nut. Here a list of the best places to get your fix.
Now, we can't forget the coffee (!!!). When Chelsea and I were there last year, we found a few really lovely coffee shops to work in while we were on the go. The Instagrammable, super chic coffee scene in LA just like, blows my mind. A quick search online yields a TON of results, and the interiors of these places are unbelievably nice. Some of them almost look like a cross between art galleries, boutiques, and specialty stores. Here's a quick peak on some of the hOtTesT ones that I love to scroll through on Instagram when the mood strikes.
Below are a few guides that will make it super easy to find your fancy coffee fix, but I should say that these drinks can get seriously pricey. I was burned when I went to go try the "best iced latte in America" — the famous almond and macadamia nut milk latte from G & B coffee — and was rung up for a whopping $6.50 at checkout. GAH. The latte was incredible, but damn. That would be like a a twice-a-month treat for me MAX. Anyway, you can't go wrong with these places:
Yay for caffeine! And if you don't live in LA. no problem! There are a ton of ways to make killer tacos at home, and fancy iced coffee is a breeze. Every summer I actually make my own batch of the almond macadamia nut milk to recreate the G & B iced latte, and it's really easy. And, I've braved making fried fish tacos in my very teeny tiny kitchen, and the results were mind-blowing. Plan a picnic on a sunny day, and throw on the playlist I mentioned earlier, and you're halfway to LA already!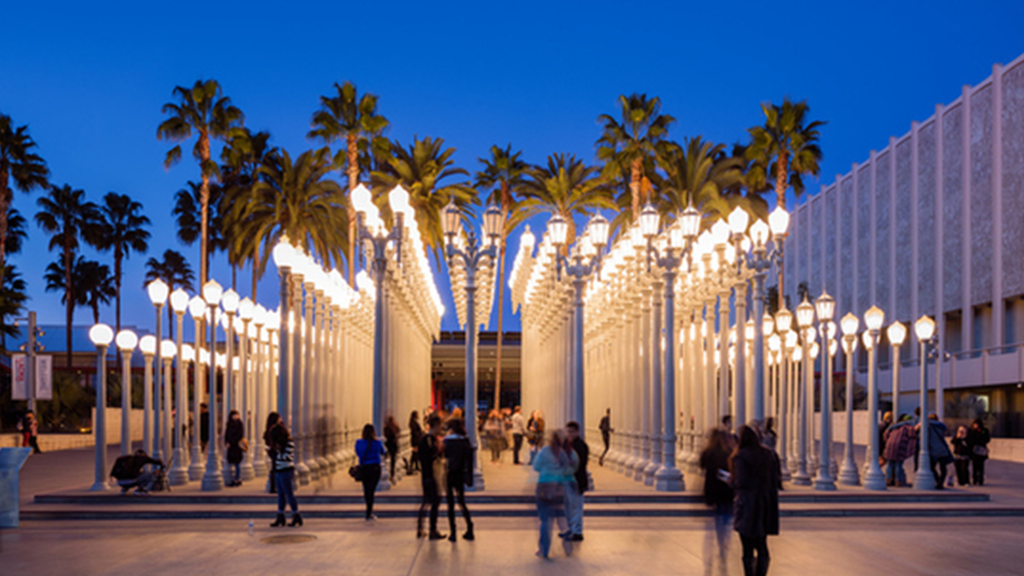 I've only been to LA twice, but it's clear that there's no shortage of stuff to keep you busy from dawn to dusk. Here are just a few ideas of what you can do while bouncing around LA.
Go to LACMA.
The Los Angeles County Museum of Art, or LACMA as it's known for short, is a quintessential stopover while hanging out in LA. It's featured on a ton "to-do lists" and "must-see while in LA" roundups, and for good reason. A quote from this "what to see" article sums it up, saying:
"As far as museums go, the Los Angeles County Museum of Art (LACMA) is one of the better museums you can visit, especially for someone who is not that into historical art. The museum itself has five different buildings, all with unique and crazy modern pieces of art. You could easily spend a half day here and still feel rushed as there is just so much to see and enjoy, plus the La Brea Tar Pits are right next door as well."
If you like seeing modern art, this is definitely worth a visit!
Do a quintessential LA Hike.
When you realize how many of those "candid, out and about" photos of celebrities doing things in LA are taken just outside of trails or hikes, it's kind of nuts. The internet is full of entire articles dedicated to hikes that you can go "celebrity spotting" on, which sounds lame at first, but I'm not going to lie…it would be kind of weird and wonderful to spot someone super famous walking alongside you. Anyway, you can go on hikes with friends, or you can sign up to take a guided hike, which offer different intensity levels for more (or less) seasoned hikers. The Sierra Club also offers guided evening hikes every Tuesday and Thursday at 7 PM, which leave from Griffith Park.
Drive to Santa Monica.
When Chelsea and I were in LA two years ago, we were able to squeeze a half-day trip out to Santa Monica on one of our last days there, which was incredible. There's something unique and distinct about seeing the Pacific Ocean. As someone who grew up in the Tri-state area their whole life. The water seems so much more blue to me compared to the Atlantic Ocean, and the size and intensity of the waves are nuts. I remember visiting CA as a kid with my parents and getting utterly crushed under the force of the waves that were insanely strong and formidable (again, compared to Jersey Shore waves). Anyway, there are a ton of things to do in Santa Monica. You can go get seafood, head to the Pier for rides and games, and more. 100% worth a trip!
Again — if you don't live in the LA area, there's no reason you can't spend time soaking up the nice weather when winter is over. Research the best places to go hiking in your area, drive to the nearest beach or lake to get your "body of water" fix, and plan your spring seasonal activities ahead of time so you can tackle your LA-themed bucket list as soon as possible!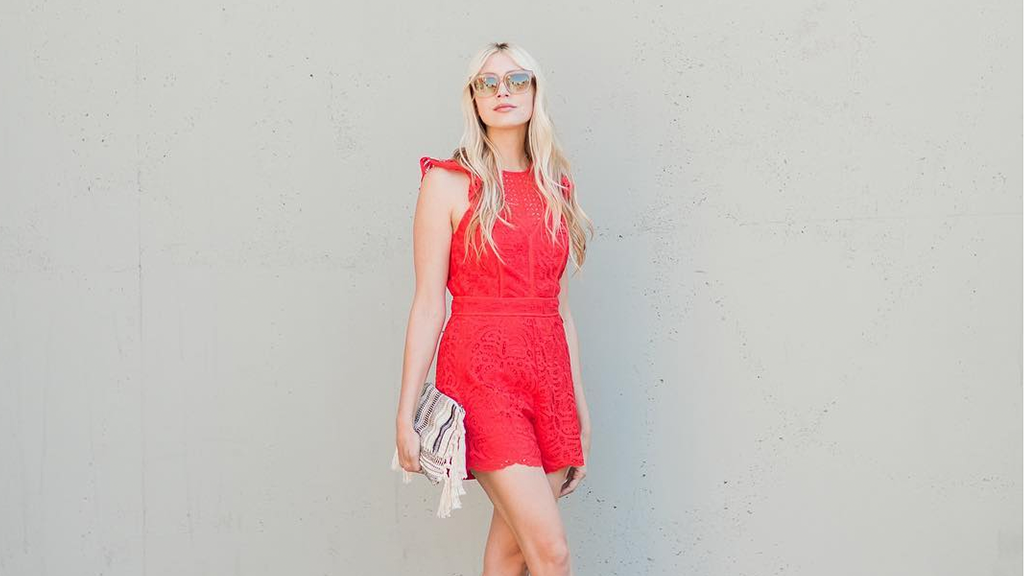 As someone who's not particularly "trendy" or "stylish" by New York standards, and hell no by LA standards, I'm not very qualified to speak on what to wear while visiting LA. But! When I was there a few years ago, here's a bit of what I packed to infuse a little of that easy living LA style into my wardrobe: a floppy hat, plenty of sunglasses, a dependable pair of well-fitting, cut-off, light wash denim jean shorts, a bunch of striped t-shirts, wedge/strappy sandals, some floaty dresses, and printed skirts. With so much time spent in the sun, it's essential that I feel comfortable and in a position to layered outfits with sweaters and light jackets for the evenings when the temperature drops a bit.
That being said, I rounded up a few of the most popular fashion bloggers (some of whom I follow) who can give you a much more effective distillation of the LA fashion scene.
Anyway, as you can see from the utterly *stunning* shots above, it doesn't take more than a week of running around LA to make me feel like I need to light my entire wardrobe on fire. More helpful and fun articles below!
=)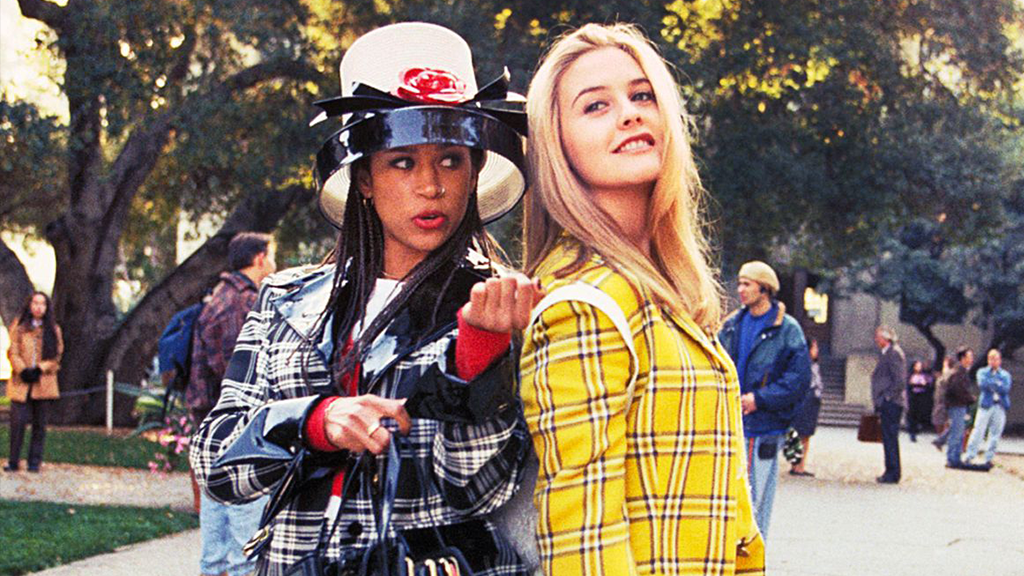 Hollywood is a magical place for film and television, and the industry is synonymous with California. While you could watch a ton of movies and shows to get you in the California mindset, here's a shortlist of ones that are distinctly LA. If you're looking to transport yourself to La La Land, there's no better place to start than with one of these films and a giant tub of popcorn.