Design Your Life: Meghan Markle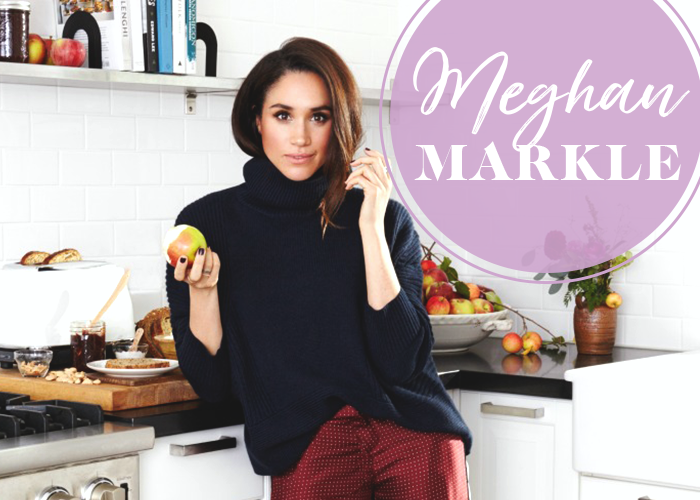 To see all of the posts in the Design Your Life series, click here!
Unless you've been living under a rock for the past few weeks, you've no doubt heard that Prince Harry got engaged to American actress and humanitarian Meghan Markle. And if you're wondering why anyone should care about who the Royals are dating, engaging, or wooing, I'm not here to convince you. However, I did enjoy the way one BuzzFeed News writer — Sandi Rankaduwa — put it in an essay she wrote about Ms. Markle and the royal family. She said:
The British monarchy is still — even if only symbolically — powerful and undeniably popular. Queen Elizabeth II remains the sovereign of 15 other countries while also acting as the head of the Commonwealth of Nations, which covers nearly a third of the world's population. When Prince William and Kate Middleton wed, viewers from over 180 countries tuned in, including 23 million Americans. In fact, more people watched their wedding than Charles and Diana's. This isn't to say the royal family and their love lives should matter. They simply do.
(An interesting perspective to keep in mind, and that full article is definitely worth a read.)
Now, I started watching Suits a few years back, I casually followed her lifestyle blog, watched her UN Women speech, and definitely enjoy seeing her fun fashion choices pop up online here and there. It might sound super cliche to say, but I actually do feel like she's an incredibly relatable person, and not SO dissimilar from any other friend I could have in my real, day-to-day life.
So, I'm not going to talk about Prince Harry here, nor focus on how one can design one's life in order to ~sNaG a pRinCe~ or win over the favor of some dude — no, that's not what this installment is about. When brainstorming potential ideas for this series, her name came up and the whole team agreed she'd be a perfect candidate. Not only has she built a successful career for herself, but she's also passionate about social issues and humanitarian work, and is vocal about the things she believes in. A quick peek into her Instagram reveals that she seems to live a well-rounded life that includes trips abroad with girlfriends, a focus on creating a beautifully considered home, and an appreciation for food and travel — all things that I personally appreciate in people.
So, that being said, here's a little bit more on how you can design a life that is rewarding, fulfilling, filled with variety and downright delicious a la Meghan Markle. Check it out!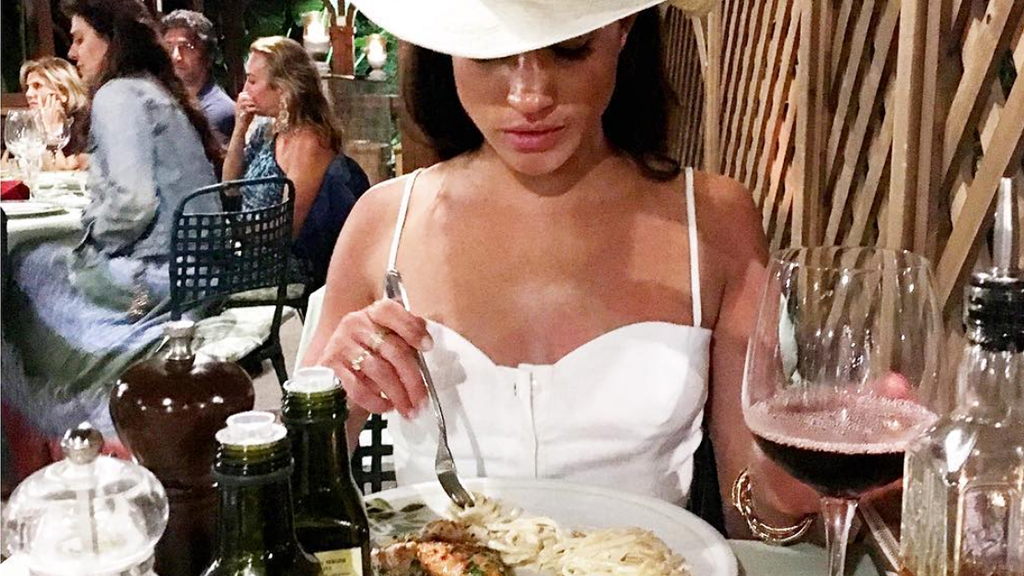 Let's take a quick tour of some shots from her own Instagram account where amazing (!!!) looking meals are frequently featured. I can't lie, I've sunk a few hours into exploring her Instagram (before she deleted it!) well before I decided to write this post, and it is serious goals in terms of inspiring a life in pursuit of good eating and drinking! You can actually view the now archived photos, which someone graciously posted on this blog.
Needless to say, there is no shortage of food inspiration on her Instagram, and I love that she can appreciate a beautiful spread. There's nothing better than sharing a meal with friends over wine and good conversation. That being said, here are some recipes that are inspired by her interviews about food, what she eats in a day, and her general love for cooking at home! Check them out:
And, don't forget the wine! Her favorite kind of wine is red wine — specifically Tignanello. Apparently, she loves it so much she named her former lifestyle website The Tig after it. She explained in an interview:
"Tignanello is a full-bodied red wine that I tried about seven years ago. In wine circles, it is nicknamed 'Tig.' It was my first moment of getting it — I finally understood what people meant by the body, structure, finish, legs of wine. The TIG is my nickname for me getting it. Not just wine, but everything."
So, grab yourself a bottle, and tuck in!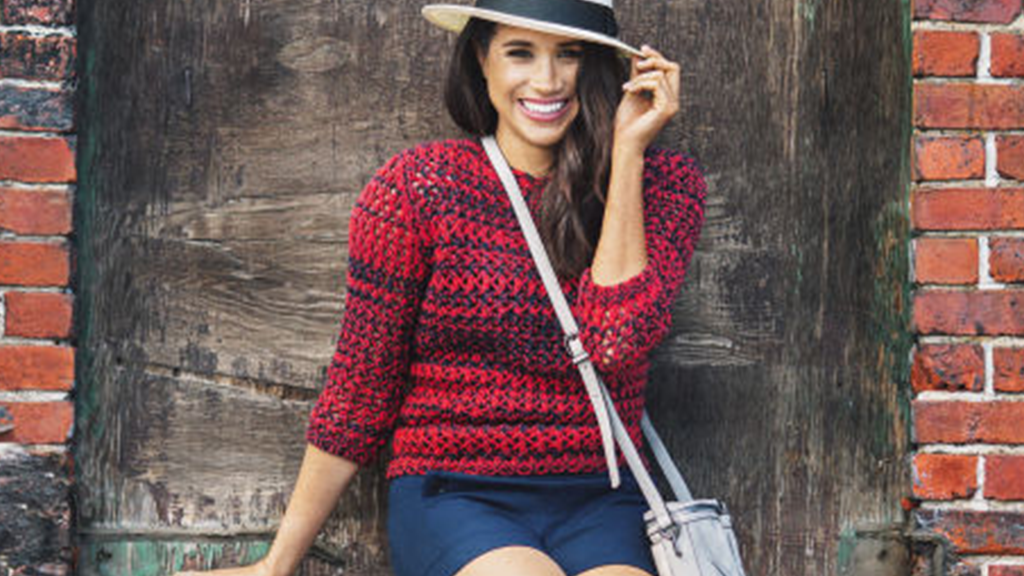 What I love about Meghan's style is that it's effortless, casual-yet-elegant, and feminine looking, but never precious. There's a pretty incredibly website called Meghan's Mirror, which is dedicated to chronicling every one of Meghan's outfits and provides details on what brands and styles she wears and where you can find them. It's super thorough and well researched, and really to useful when it comes to piecing together style elements to make a look your own.  Much like Kate Middleton — who's effect on fashion was dubbed the Kate Effect for her ability to sell out whatever item of clothing she wore that day in mere hours — Meghan has a similar influence on the fashion world. Personally speaking, I have to say that it's pretty incredible to see a woman so trendy and fashion-forward, with such a clear and developed sense of herself fashion-wise, permeate the royal family. It's almost odd to see someone so "cool" alongside a family that can come off as stuffy and old-fashioned when it comes to clothes. Seriously, I feel like she looks put together and chic as hell even when she's on her way to yoga class. After doing some digging, these are some of my favorite looks of hers:
Even though her look on Suits is very much in the realm of ass-kicking-stunning-lawyer professional wear (which is amazing in its own way) I prefer her street style and more dressed-down looks: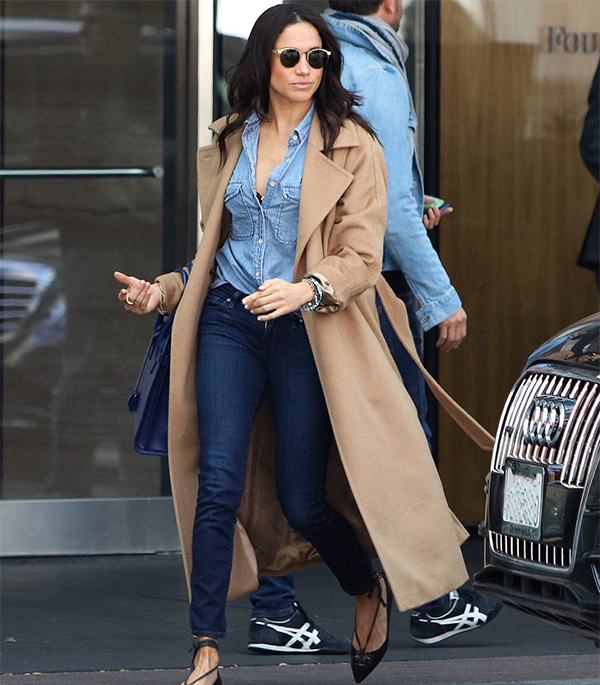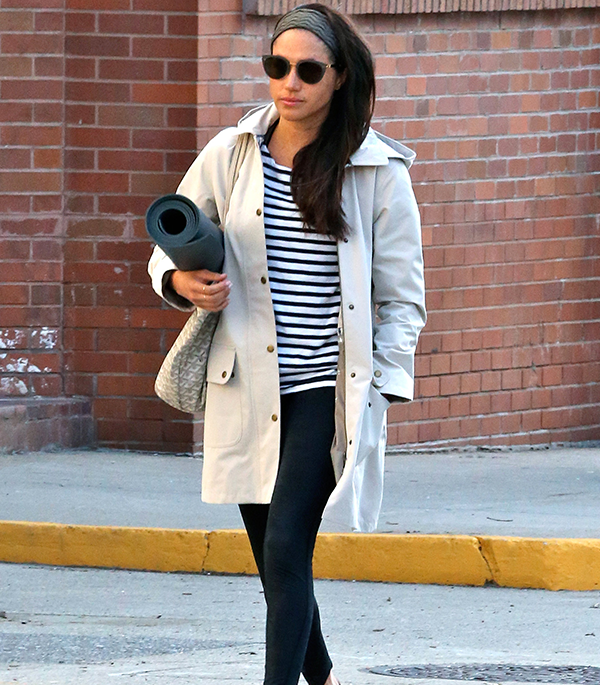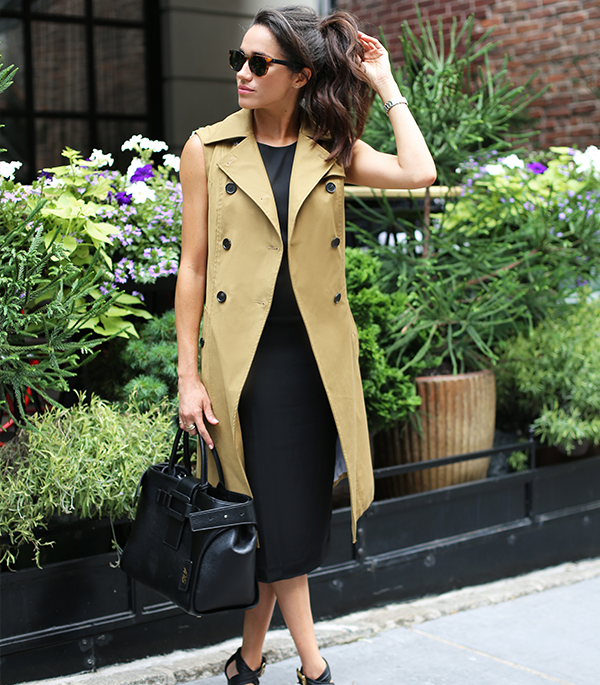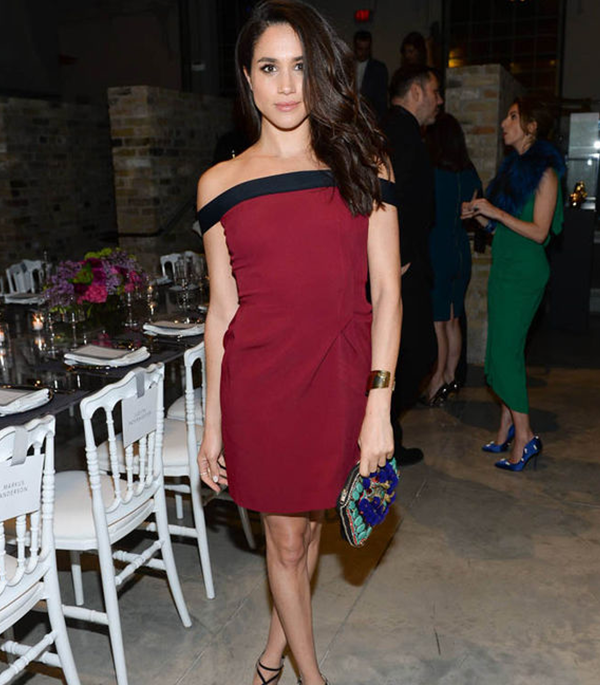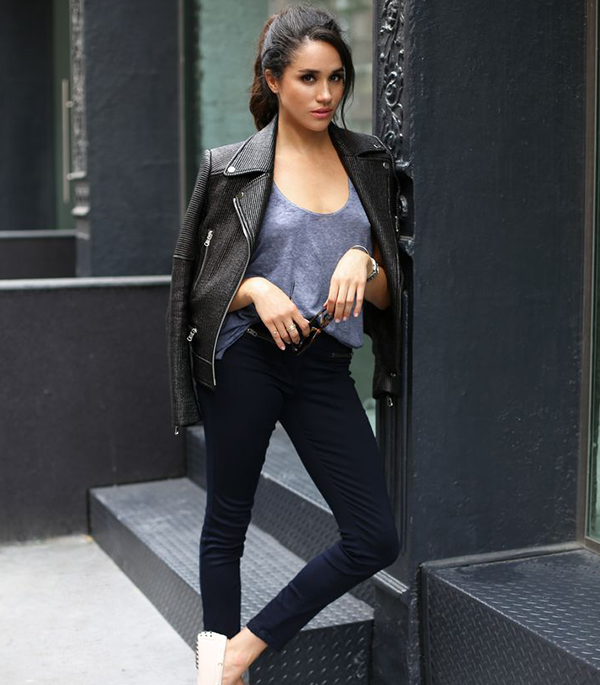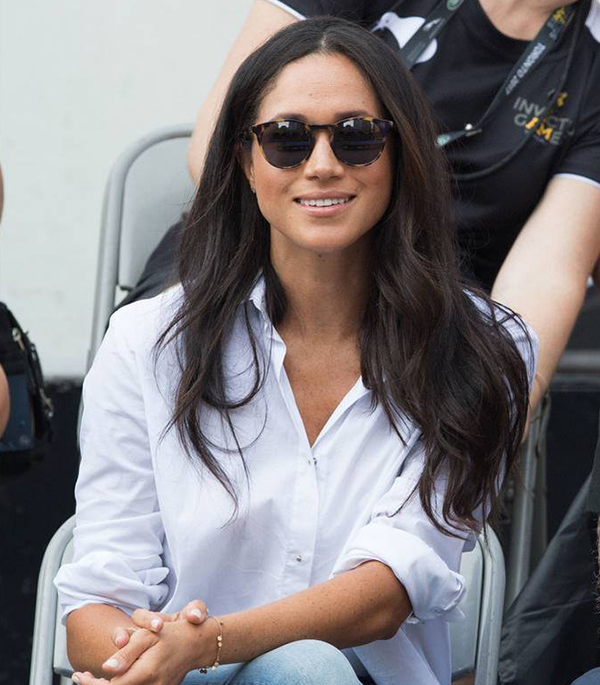 If you want to infuse your own wardrobe with some of Meghan's style choices, I don't think you can go wrong with incorporating any of these classic staples into your closet:
To me, what I find striking about the clothes that she wears is that everything looks impeccably fitted, but never overstyled. I find that when outfits look too trendy or "fashion forward," they come off as stale and flat. I love the way she mixes high and low fashion brands, doesn't go overboard with accessories, and embraces modern pieces while keeping a more classic and timeless base. The older I get, the greater importance I place on buying clothes that fit me well. I used to also operate much more under the mantra of wanting to "embody so and so," or put together looks inspired by someone else. Now I try to focus on what I like and find appealing, and what I feel good wearing. If there's one takeaway I get out of seeing the way Meghan Markle dresses, it's that she always looks 100% confident and comfortable in what she's wearing. #goals.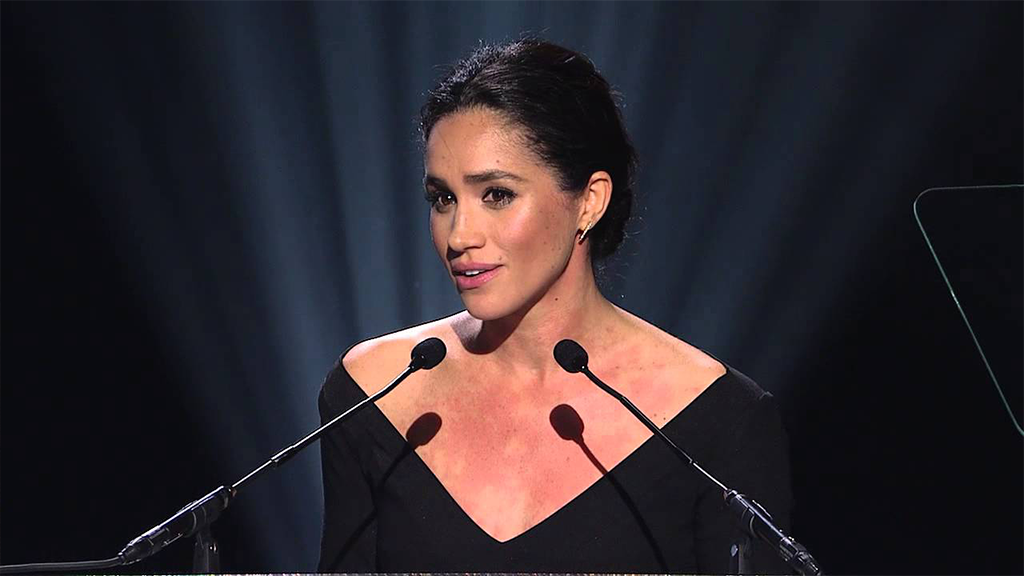 A quick Google search reveals the extent of Meghan's humanitarian work, and it's one of the reasons I initially started paying attention to her outside of watching her on Suits. After watching her speech on the power of speaking your mind (where I thought she was incredibly poised and well-spoken), I followed her social work a little more closely. This Harper's Bazaar article talks a little bit about how she uses her platform for good, and I think that even though people criticize the decisions and intentions for celebrities to undertake certain charity work, I personally feel like it's a huge step in the right direction and an awesome example for her to set.
I think that for this "To: Learn" section, there's nothing better than to take time to inform yourself about charity, missions, and organizations you care about. Build up an understanding of what these different institutions do and how you can dedicate time, energy, and (if appropriate) money to a worthy cause. I know that as the year winds down, the conversations around charity and giving become much more prominent, but I think it's something to learn about and dedicate your time to all year long. Use websites like Charity Navigator and VolunteerMatch to discover ways you can help.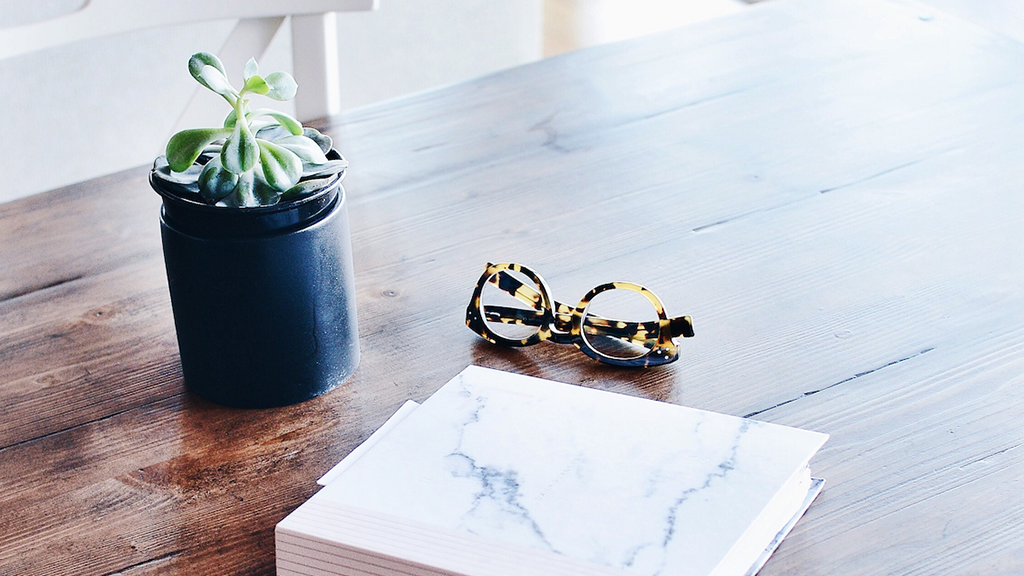 Discover a new favorite blog.
For years, Meghan ran a lifestyle website called The Tig (it's since been shut down). There are some articles online that talk about what she covered on the site, and what some of her most popular posts and themes were. That being said, I feel that it's easy to get caught in a rut when it comes to visiting the same old sites. Take time to discover new voices and online spaces to inspire you! It's almost 2018, so change things up!
Take a flower arranging class.
Meghan's Instagram used to be chalk full of flower photos, and we can safely assume that she knows her stuff when it comes to picking out and arranging and a beautiful bouquet. Lots of pinks, peaches, plums, corals, white, and green AKA — a dream color palette for florals around the house, in my opinion. Anyway! Taking part in a flower arranging class is a perfect way to bring a little MM flare into your life and do her proud.
Plan a local foodie tour in a city near you.
Meghan Markle is vocal about a lot of things she cares about and feels passionately for, and after reading a few interviews with her, it's clear that food in one of them. From talking with Delish about what her ideal food day looks like, to the roast chicken that she and Prince Harry were apparently making on the night of their engagement, it's clear that she has a true appreciation for good food, wine, and cocktails — and I can get behind that. To design your own life a little like hers, dedicate a full day (or ideally a weekend) to researching interesting spots in your area to check out, whether they're butchers, cheese shops, bakeries, wineries, or specialty shops. Take time to talk to the shop owners, purchase foods you've never tried before, and don't be shy about asking for recommendations and samples!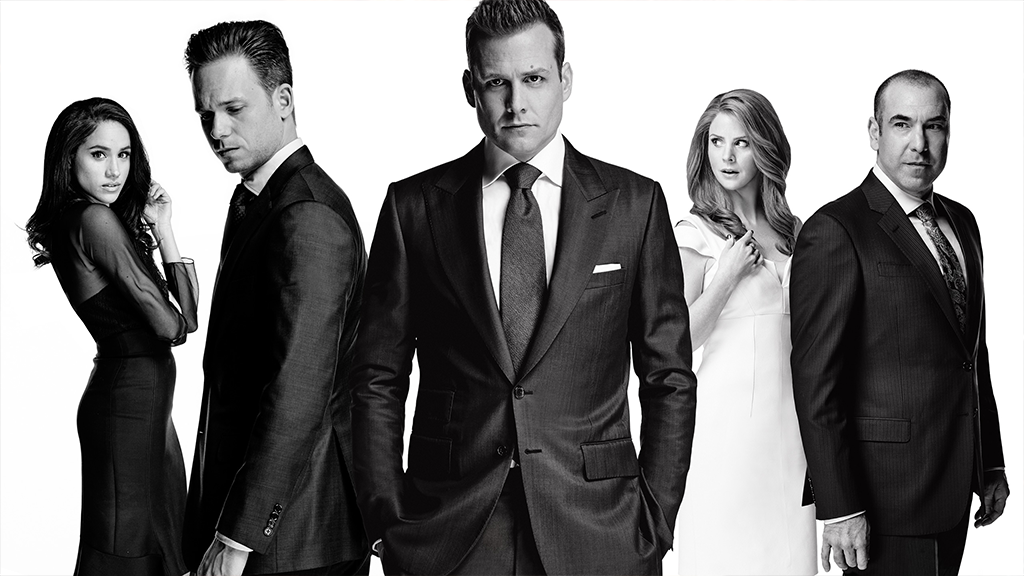 And, to close this installment, a fun list of things to watch to keep the MM theme going. Meghan played Rachel Zane on the show Suits for seven seasons, and like I said earlier in my intro, I watched a few seasons of the show and enjoyed it. The dialogue can we a bit LOLzy at times, but overall it's very entertaining. Below is a short list of some other things to check out if you like that sort of intense, messy, workplace/office drama genre:
(And, onto ones of the fairytale/romance genre. Heh)
See you for another Design Your Life post in 2018!