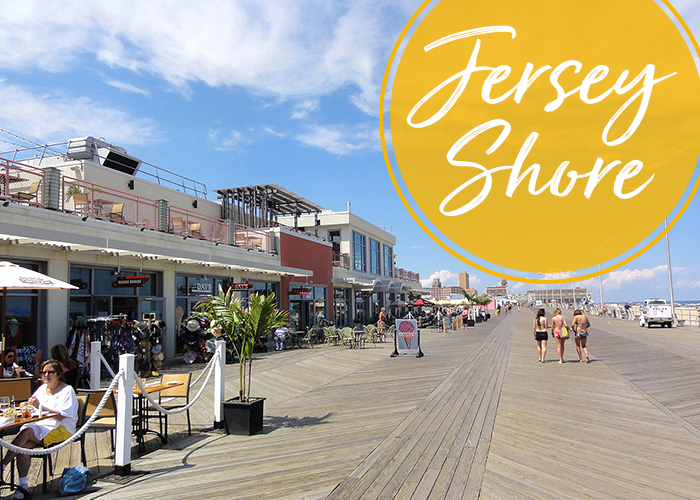 To see all of the posts in the Design Your Life series, click here!
Welcome to another installment of Design Your Life! This week, I'm taking things back to my lovely home state, New Jersey, and more specifically the infamous Jersey Shore. But, not the version you might be used to seeing. (And, I want everyone to know that I'm writing this at my parent's kitchen table back in NJ, while eating a classic NJ bagel sandwich, so I went ahead and full on #immersed myself for this one. You're welcome.)
I'm sure a lot of you are familiar with the show that made the Jersey Shore so famous. When I studied abroad at 19, it was both a blessing and a curse — some people were so fascinated by someone with a New Jersey accent and they would immediately launch into their obsession with the show and wonder aloud if that's what life was really like there. I patiently explained that, no, living in NJ didn't mean every bar you went to was a complete rager, people fist bumped everywhere you went, and life revolved around GTL. Even though us NJ folk can for sure party, and that version of the shore does for sure exist in pockets, it's only a slice of what the Jersey coast has to offer. I may be biased, but I can say that from Perth Amboy to Cape May, I've seen nearly every part of it while living in the state for 25 years, and there's so much to do, see, and eat.
And, you don't have to live on the NJ coastline to bring a little bit of beach living into your own life. To me, bringing some of the Jersey Shore essence to your day-to-day means living in the moment, taking your fun seriously, spending lots of time outdoors, and drinking (and eating!) well. So, here we go! Let's *dive* right in.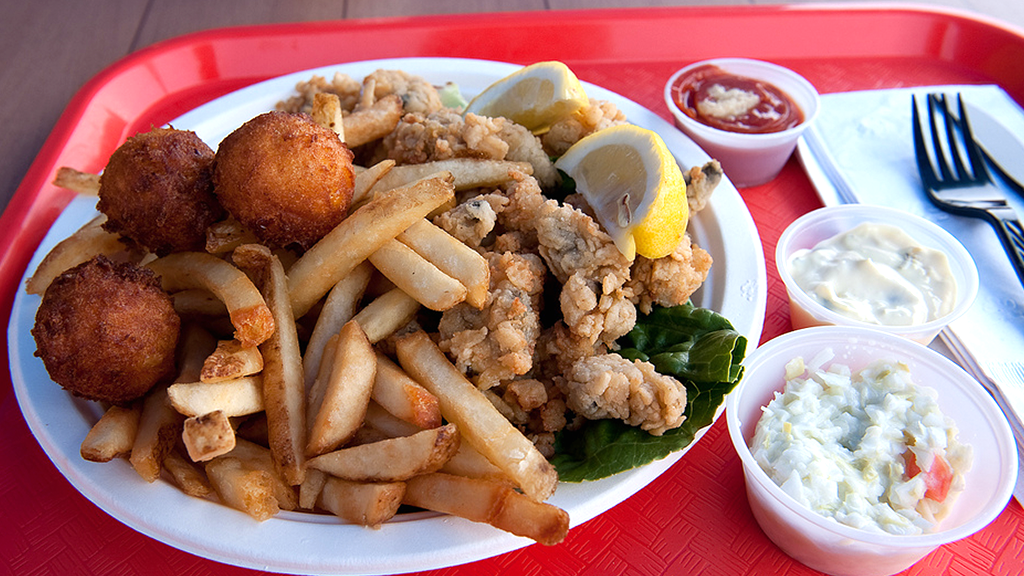 Seaside Heights, New Jersey Boardwalk, photo via Jazz Guy
Boardwalk Food.
I would be remiss if I didn't include Jersey Shore boardwalk food as literally the first item mentioned here. Nearly 50% of my childhood memories include time spent at the shore, and some of my absolute clearest are of me sitting with my grandparents at the Midway Steak House restaurant on the boardwalk in Seaside, drinking lemonade and stuffing my face full of french fries, fried clams, etc. From funnel cake and fried Oreos to soft shell crab sandwiches and sausage and pepper sammies, there is just so much ridiculously good boardwalk food to indulge in. If you do live in NJ, be sure to check out this guide to the 35 best food stalls on the boardwalk, and if you don't, fear not! You can make this food at home! Here's a roundup of some of the classic recipes you can recreate in your own kitchen.
Have a clam-bake (or seafood feast!) with friends.
Not everyone is going to have the time or resources to source their seafood from a nearby body of water, but that doesn't mean you can't plan a potluck-style seafood feast with some friends in the spirit of summers at the Jersey Shore. In fact, this past Fourth of July, Joe and I met up with other New Jerseyans for a full-on seafood grilling session complete with clams, crabs, octopus, and grilled pizzas. Also, if you're looking for a fresh seafood dish that is even simpler, try this  f a n t a s t i c  Linguine with Clams recipe. *Droooooollls.*
Ice cream.
Returning back to my childhood memories, while visiting my grandparents who lived down the shore, we would make regular trips to local homemade ice cream joints like The Pine Cone, Hoffman's Ice Cream, and Kohr's Frozen Custard. (Perhaps that is why, to do this day, ice cream remains my absolute favorite dessert.) And again, there's no need for one to live near the shore to eat fantastic ice cream. Find a local, highly-rated shop near you and pop in on a hot day to try a new flavor. It's the best way to spend a long summer evening — extra points for eating in on the still-warm pavement on a parking lot curb outside the shop =)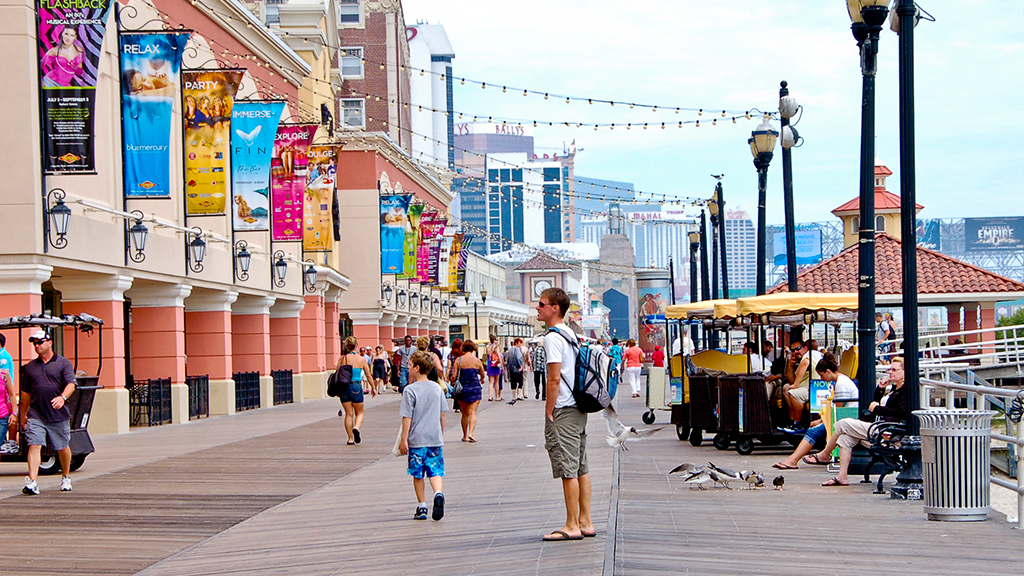 Wind surf.
Who knew you could go wind surfing at the Jersey Shore?! Well, you very much can, and there are actually a few pockets that get very good wind which make it an ideal spot. If you're up for it, check out the Extreme Windsurfing shop for all your needs, and check out this page to see where all the best spots are. And, If you don't live anywhere near the Jersey Shore, that's okay! You don't need an excuse to find a body of water nearby to try your hand at say, paddle boarding, which doesn't rely on a constant wind source. You can bring a little bit of that shore vibe into your own life by simply getting out on the water to try a new activity.
Go to Atlantic City for the night.
If the beach, sun, and sand aren't your thing, head to AC for a day filled all things food and entertainment. Aside from having a pretty killer selection of beach bars (which hell yeah, who doesn't enjoy a fruity cocktail looking over the water) and clubs, they have tons of shopping, shows, and restaurants. There are a bunch of suggestions for what to do here. If AC is nowhere near you, no sweat. Simply whip up a tasty themed cocktail to soak up the sun and enjoy, or head outside for an outdoor activity like a movie under the stars, or a live theatre performance in the park.
And finally, if you're feeling adventurous (and live in the NJ area)….go clamming!
My sister-in-law and her boyfriend recently took a day trip out to Tices Shoal down near Island Beach State Park to go clamming. In my research, I actually found a Meetup that mapped out their exact trip. You do need to make sure you need a license to do it, which is inexpensive, but you get to pick up to 150 clams, and can settle in for an entire day of fun picking your own clams and in the sea with the sun on your face. Then you can close out the day with a bottle of white wine while you throw the clams on the grill. Fresh seafood as it's finest!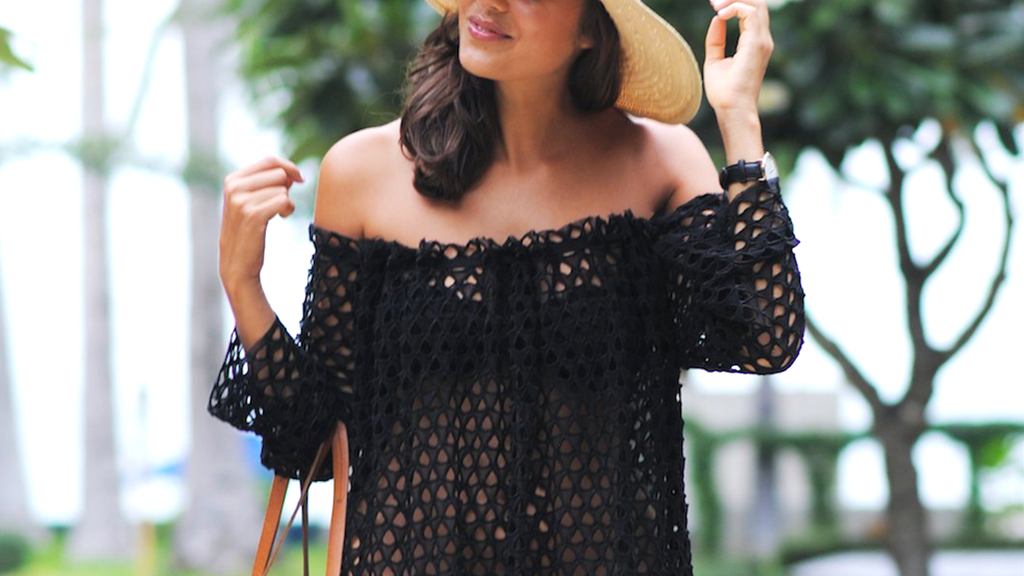 Being at the Jersey Shore means embracing beach style that is unfussy, and incorporating breathable staples like easy breezy sundresses, shorts, and lose tops and pants. Also, focus on summer clothes that can transition from beach day to the beach bar for a drink at happy hour. And for sure you can go full-on Jersey Shore style if that's what you're into! The starter pack there would include: A fluffy pair of UGGS, a "Shore Store" t-shirt, oversized sunglasses, a couple of tight bandage dresses, hats, and statement bags and heels. I also enjoyed this hilarious BuzzFeed article about dressing like the cast for a week.
But, if I had to pick a few staples that represent beach fashion and the relaxed quality of living at the Jersey Shore, here are some of my tops picks.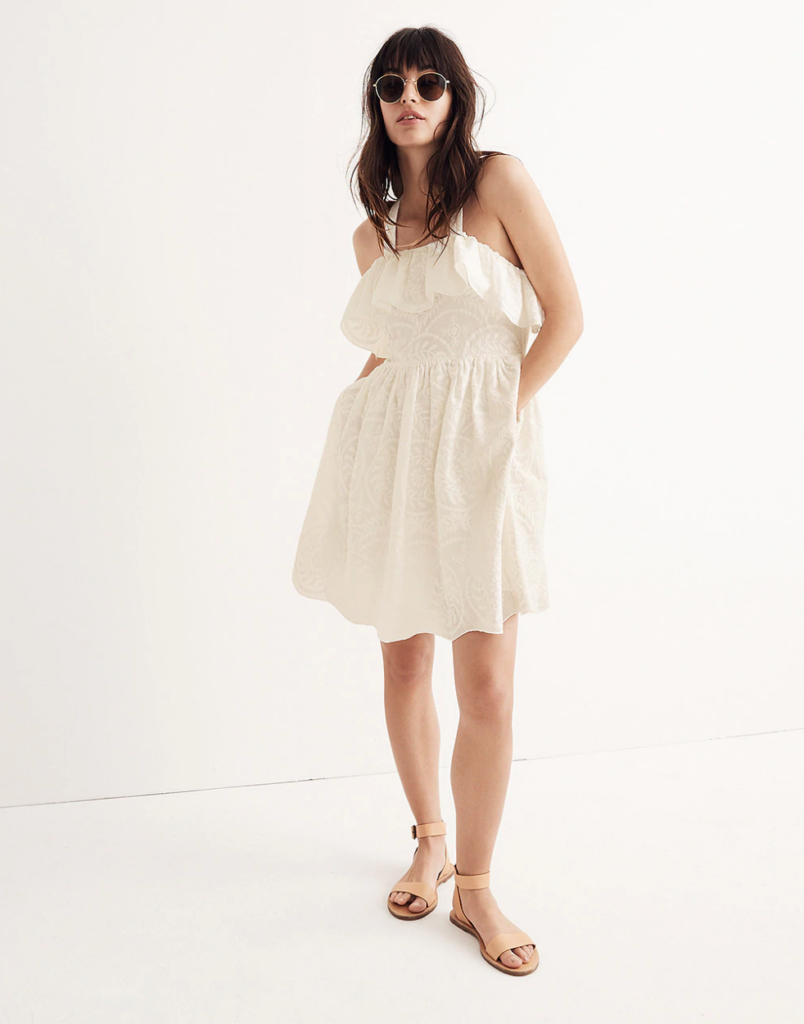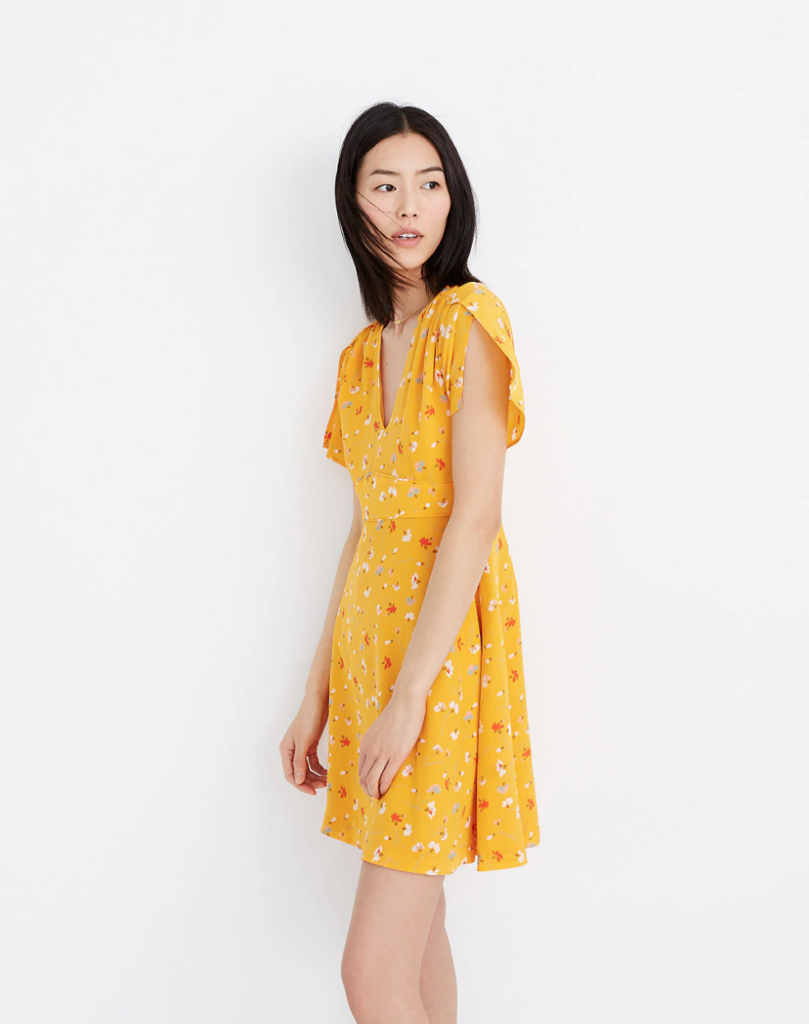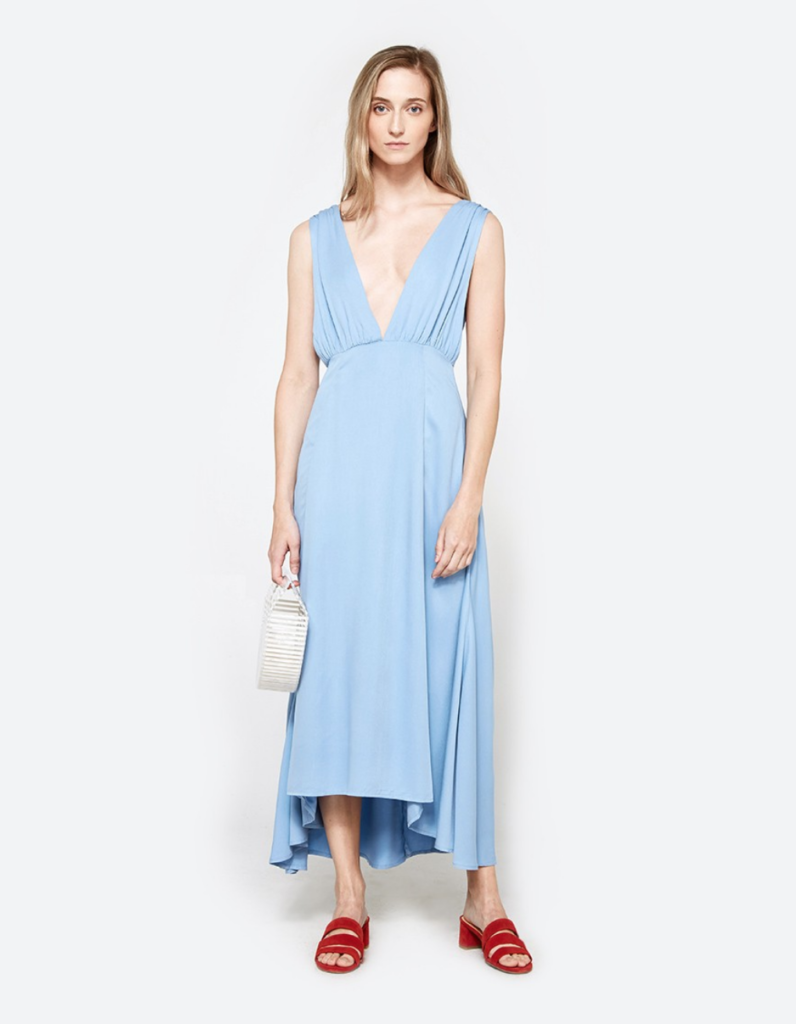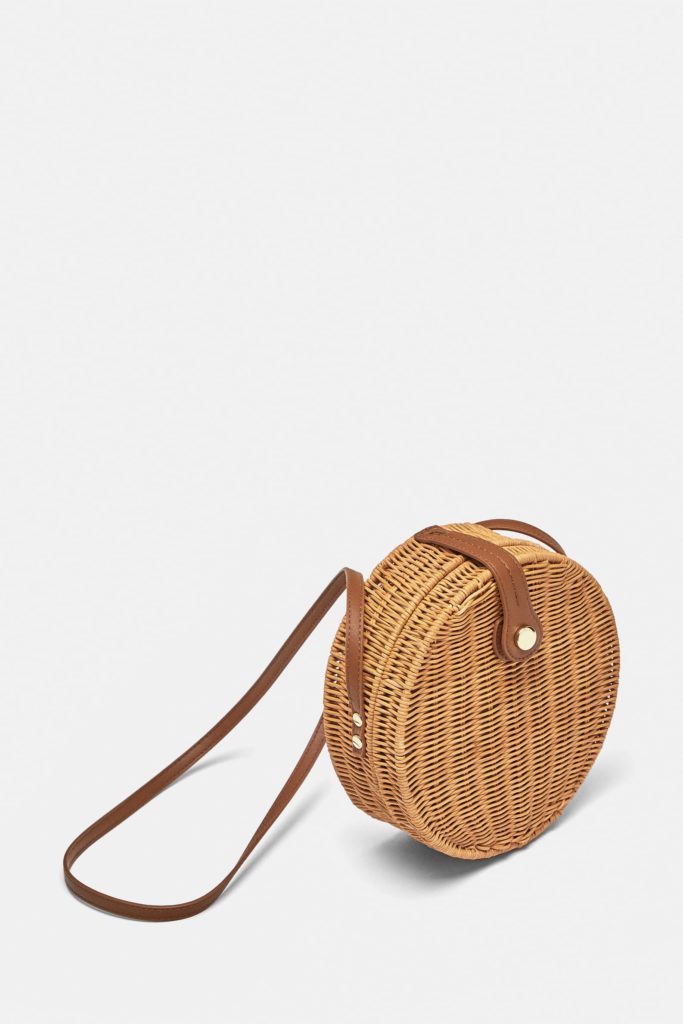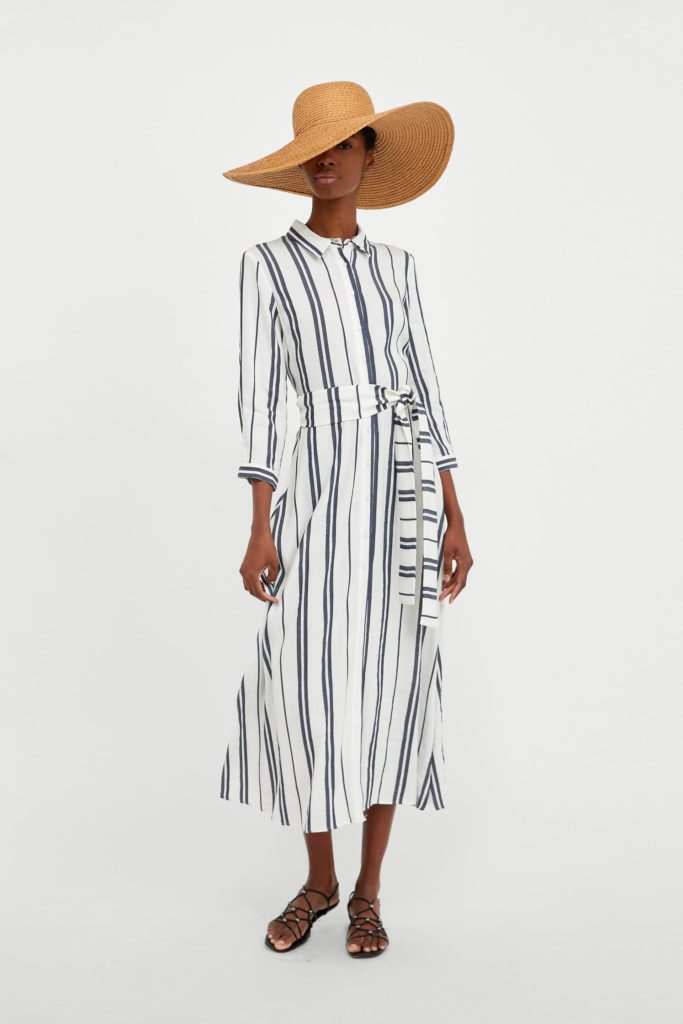 Okay, I'm going to stop myself there because I could just keeeeeeeep going forever.
And, the NJ shore offers up tons of really cute boutiques with awesome shopping, including the requisite shore signs like "It's Wine o'clock" or "I'd rather be at the beach." Here are a few articles that walk you through where to shop and for what.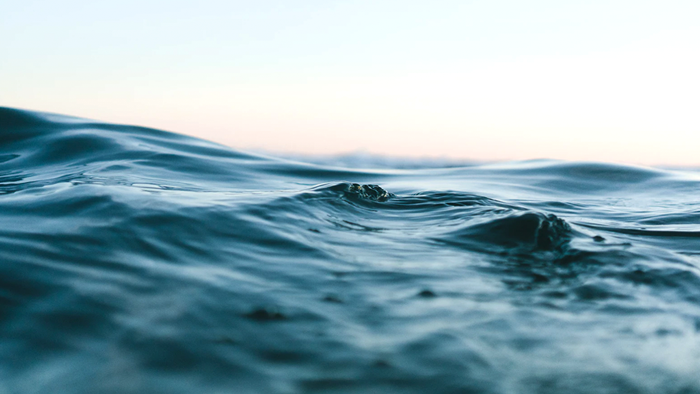 Growing up in New Jersey by so much coastline and eating a ton of local seafood, it inevitably gets you thinking about ocean health and the health of the wildlife living there. *DYL takes a sharp bleak turn.* You don't need to live near the beach to understand just how widespread and devastating the effects of pollution are. For example, Did you know that there is an island of garbage twice the size of Texas inside the Pacific Ocean? Or that 700 species of ocean life eat plastic and the effects of us consuming them are still unknown? One of the most useful and on-topic things to learn is understanding the cause and effects of ocean pollution and how you can help avoid polluting by taking a few simple steps. We all (okay, most of us) enjoy the beach and relish our time spent swimming in the ocean, and I feel like I can speak for many when I say what a treat fresh, locally caught seafood is. But, the effects of overfishing and pollution are real. That being, said I've rounded up a few informative and eye-opening articles about ocean pollution and the effects it has on wildlife ecosystems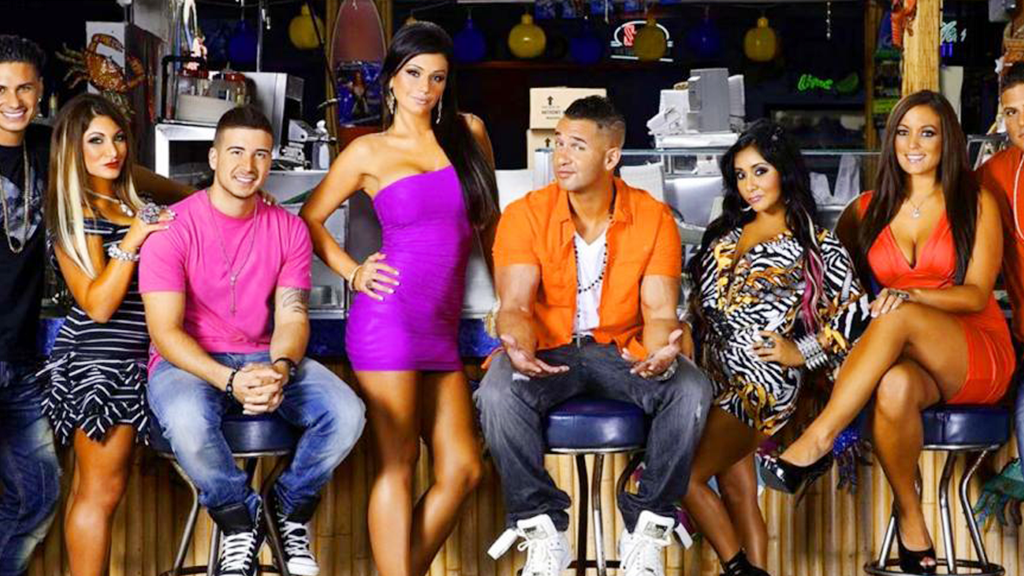 Obviously, if you being a Jersey Shore fan is what piqued your interest in this Design Your Life series, then you're in luck — there are actually a decent amount of shows that revolve around NJ. Also, there are movies that have a distinctly NJ feel to them, and some that are actually filmed and set here. Complete your Jersey Shore-inspired weekend with a large glass of iced, boardwalk-style lemonade, a Taylor ham sandwich and a marathon of all your favorite reality TV.