Design Your Life: The Marvelous Mrs. Maisel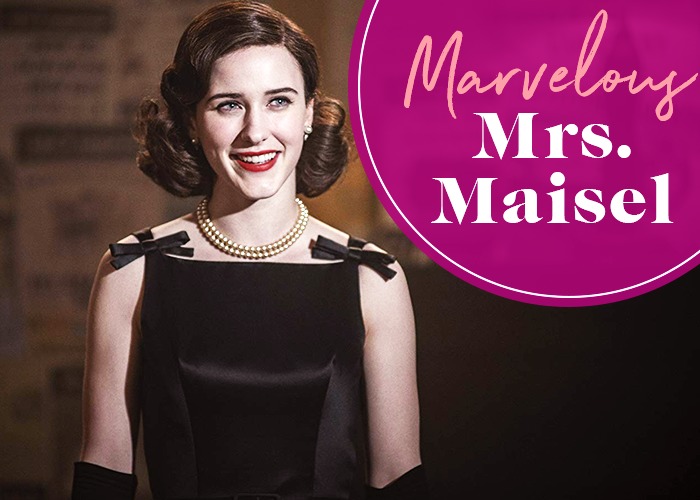 It's safe to say that I am fully obsessed with the Amazon original show The Marvelous Mrs. Maisel. I am a massive fan of Amy Sherman-Palladino, and Gilmore Girls was my #1 favorite show in high school. I would even occasionally watch episodes of it with mom, which makes me fully a lameO, but whatever. Mrs. Masiel is about a 26-year-old 1950s housewife — Miriam "Midge" Maisel — who lives in the Upper West Side neighborhood of Manhattan, and who decides (for a number of reasons and extenuating circumstances) to pursue a path to become one of the first-ever female stand-up comedians. She begins by making her mark on Greenwich Village before moving on to bigger dreams (in Season 2). The series was reportedly quite expensive to produce, but good lord, does the effort and $$$ show in every single scene. The sets, the wardrobes, the soundtrack, and last but not least the actors — it's all nearly flawlessly executed and beyond addictive to watch. The show has a fast-paced, energetic, musical-like quality to it, and there are scenes so beautifully lit and with dialogue so hilarious, and (hilariously) fast, that I have to rewind them to watch again and fully appreciate them.
The universe of Midge Maisel is so dynamic and rich and there's a ton to pull from, which I thought made it the perfect candidate for an installment of a Design Your Life. So away we go!

The Marvelous Mrs. Maisel is, first and foremost, a show about comedy and a woman finding her voice. The clothes, sets, and music set the tone of the show, and serve as the second most important things on the visual agenda, but food also plays a big role. Midge is from what she would describe as a "very Jewish" family, and food plays a key role in her life as a (former) housewife who makes very traditional foods. While we watch Midge move beyond her life that previously revolved around her own household and nuclear family, we see her do less and less cooking, but food still remains a very present part of the show. Below are just a few select items that I noticed while watching the first season, and bringing them into your own life would help infuse a bit of the 1950s Maisel essence into your own.
Brisket.
Midget references this dish a lot in episode one. She prepares it seemingly weekly for the comedy club owner to persuade him to give her husband, Joel, a favorable set time to perform his comedy routine. Now, I know nothing about cooking brisket as I don't eat red meat, but there's a pretty cool gallery of trusted and well-reviewed recipes here.
Black & White Cookies.
In episode 1, Midge picks these up from her local butcher's shop and brings them to the doorman and elevator operator in her luxurious AF Upper West Side building. (which is actually based on the very real Strathmore building in NYC.) These cookies are super good and iconically NYC. Fun fact: "The origin of the black-and-white cookie in New York City is commonly traced to Glaser's Bake Shop in Yorkville, (sadly it's since closed) founded in 1902 by Bavarian immigrants." If you're so inclined to make these at home, here's a fantastic Genius Kitchen recipe to try out. And, if you live anywhere near NYC here's a list of some of the absolute best places to snag one (though, sadly, Nussbaum and Wu has also since closed — sigh.)
Deviled Eggs.
A popular party appetizer from the 1950s that's super simple to make and big on fLaVoR. This NYTimes recipe crushes, and I've tried it many, many times. It never fails to impress as a dinner party appetizer!
Lamb Curry.
Midge's mom serves it (Zelda, the housekeeper actually cooks it) once Miriam moves back in with her parents. Try your own luck at whipping some up at home using this BBC recipe.
Amaretto Sour.
Midge drinks these in the episode where she meets and flirts with Joel at a college party. Check out the simple recipe here!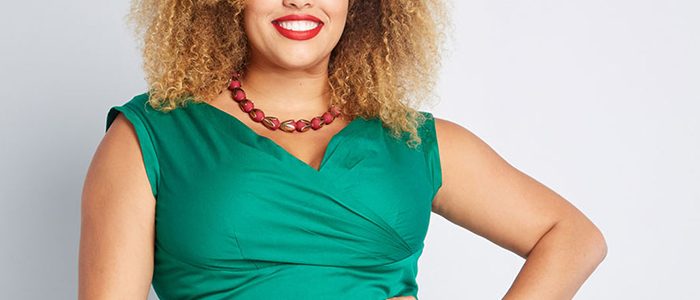 This is an appropriate time to whip out the phrase "I can't even," when it comes to describing Midge's clothes in the show, but truly, I can't even. This show is an absolute dream for people who have an appreciation for period pieces and 1950s clothing. It's not even remotely close to my style in real life, but I can't help but fantasize about twirling around the Upper West Side in a fabulous candy-colored dress + a patterned coat. If you're a fan of the show Mad Men, then this show's fashion is right up your alley. The tea-length dresses, the matching pastel-colored overcoats, scarves, matching hats and gloves, paired with darling little handbags and stylish heels — all of it in bold colors and feminine patterns — it's all too much! Here are just some of her looks: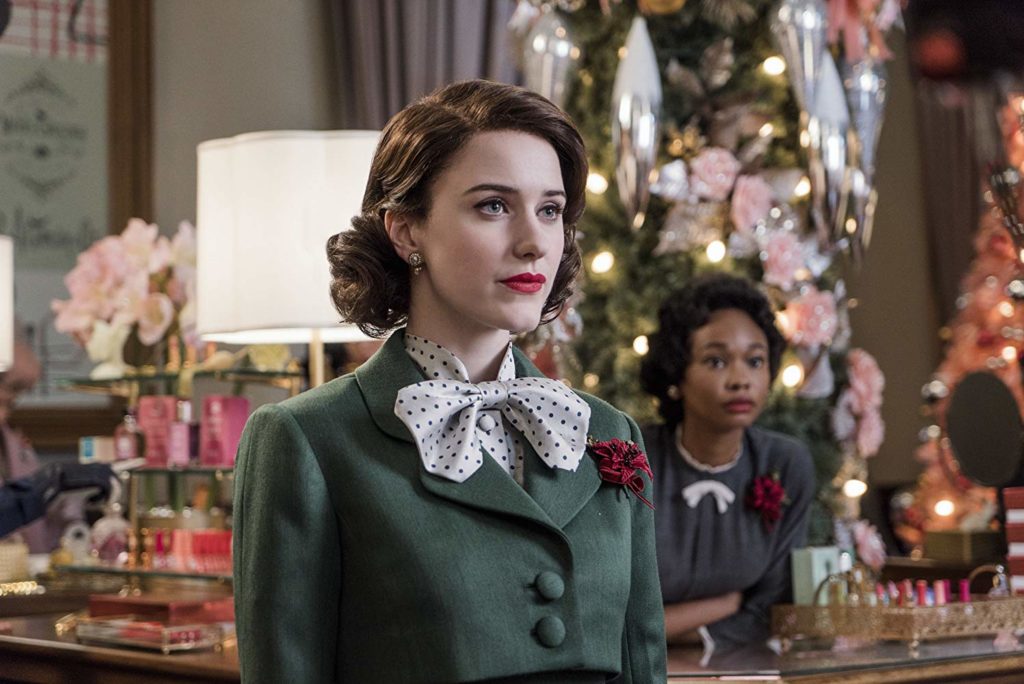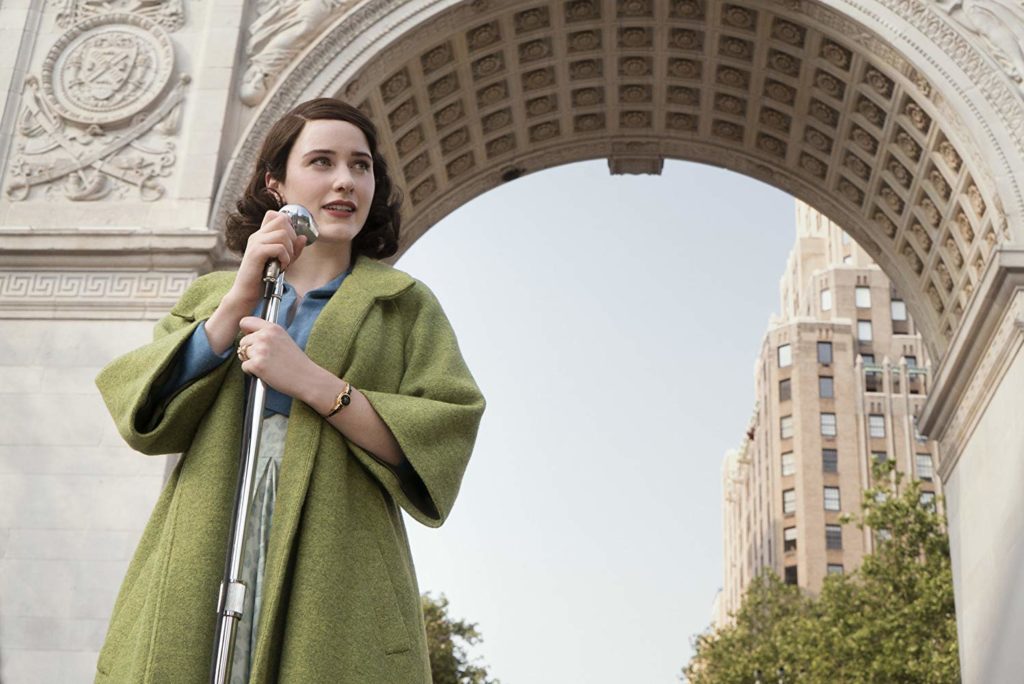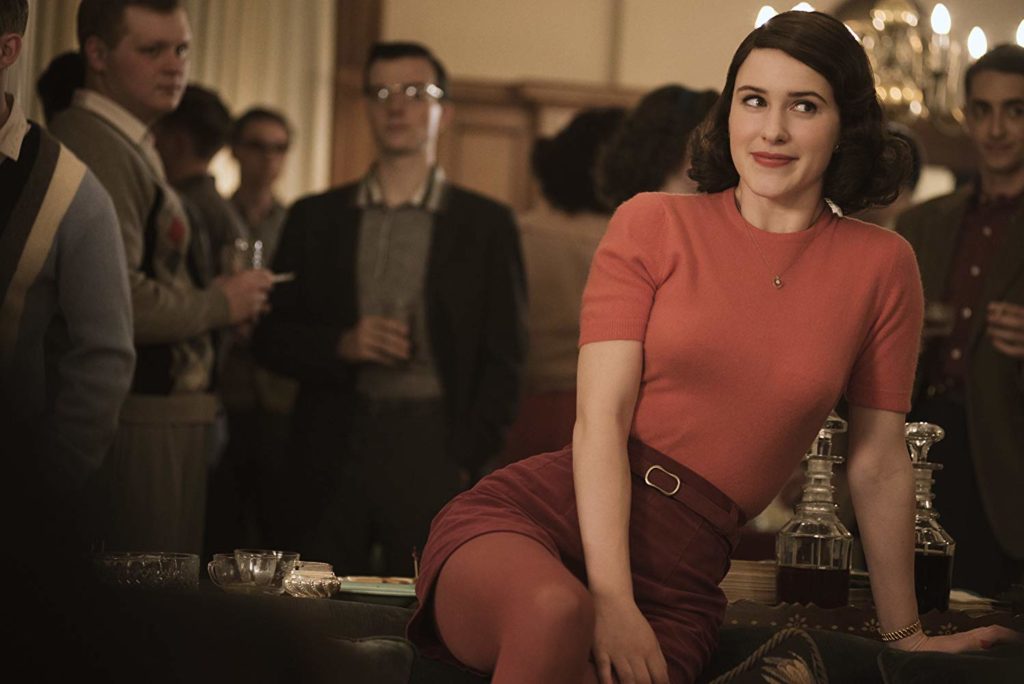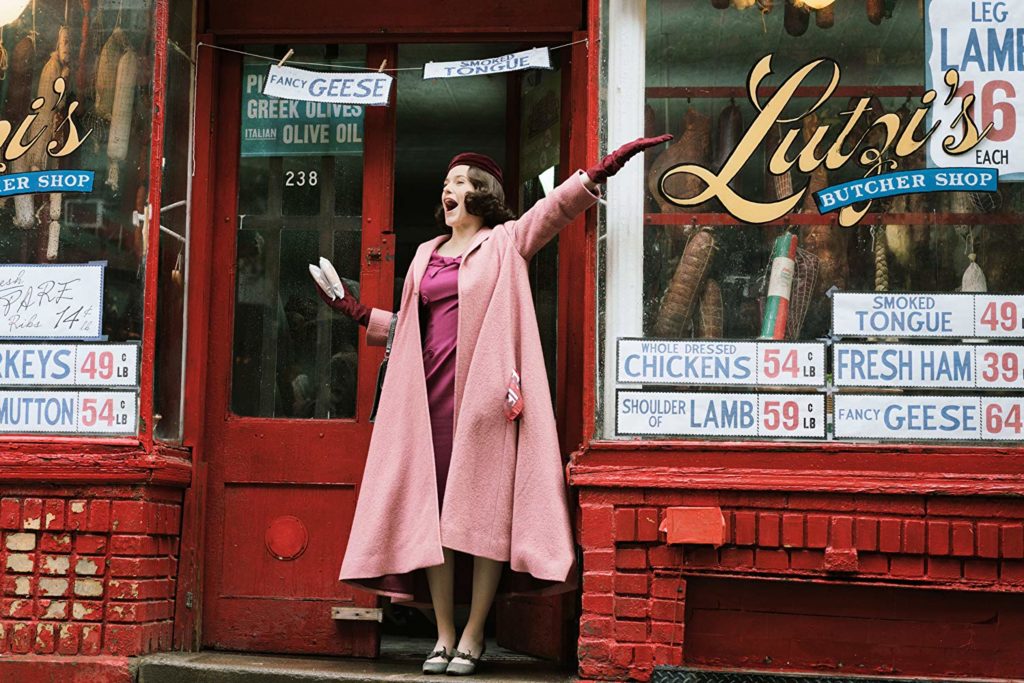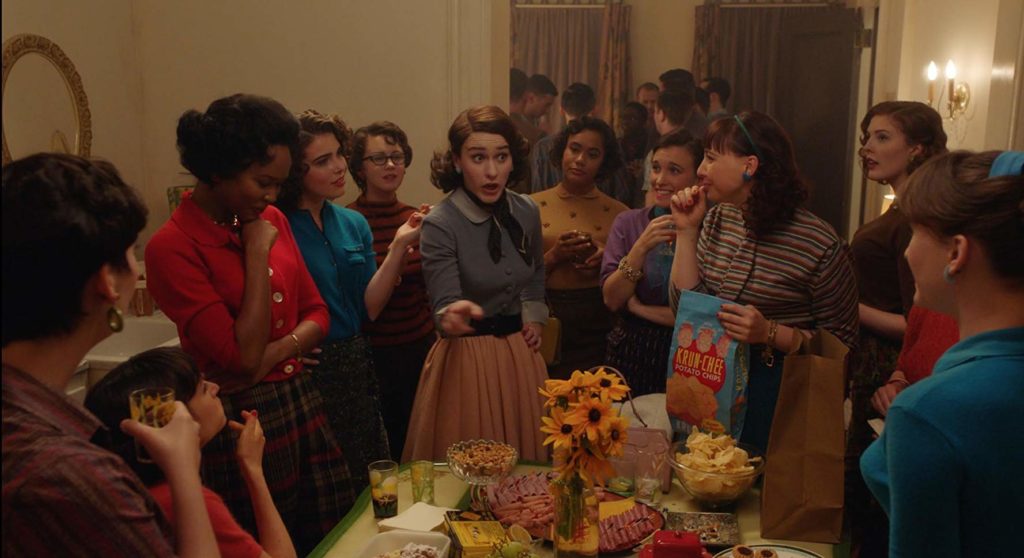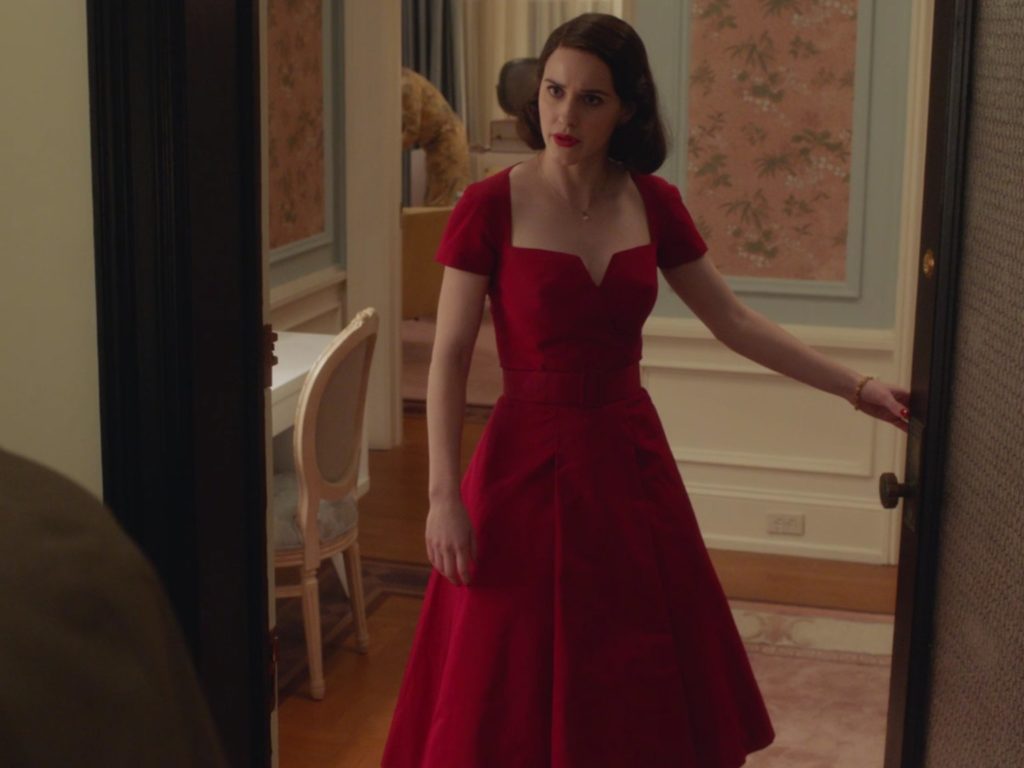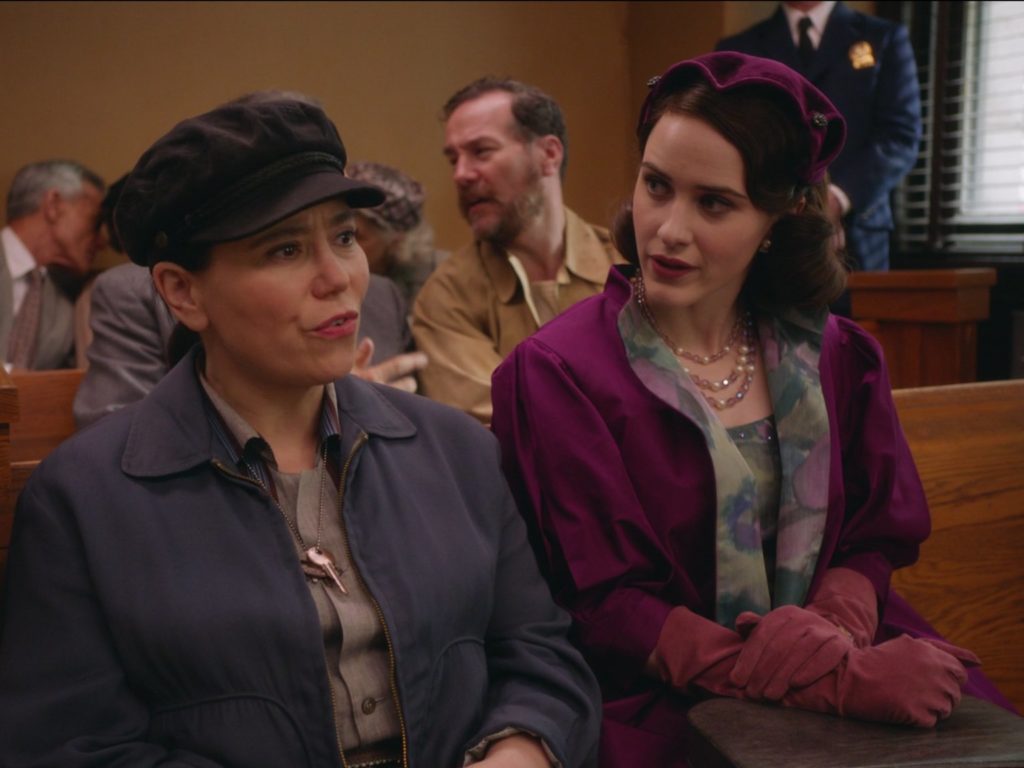 You don't have to be cast as an extra in the show to try out some of these 50s-inspired looks. Sites like ModCloth, Unique Vintage, and LindyBop have tons of clothes that feel stylish but not overly costumey (you've just got to exercise restraint). I recently ordered a Peter Pan-collared skirt and a tea-length skirt and plan on pairing them each with something more modern so that they feel current. But you don't have to spend money to hang brand new items in your closet and get inspired. This is when a trip to the consignment store makes total sense and can score you sweet vintage clothing for affordable prices.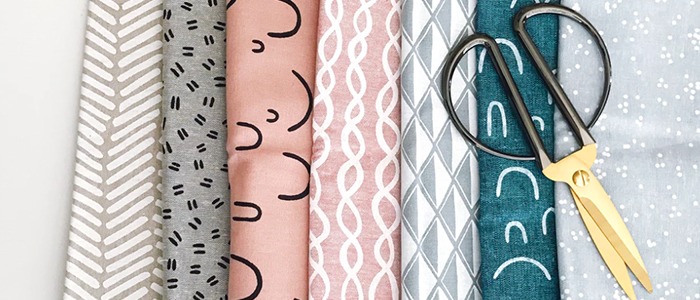 As an alternative to going out and purchasing clothes — whether they are vintage-inspired or contemporary — is learning to sew and make your own clothes. I follow a few incredibly talented women on Instagram who showcase their handmade designs and fashions, and there are few things more impressive. Here's an awesome roundup of bloggers you should check out/follow! Learning how to sew opens up a world of opportunity with regard to what kinds of clothes you can wear, as the fashion world is your oyster. It's also a huge win to have clothes that fit you like a glove. I remember reading that all of Mrs. Maisel's costumes on the show are handmade and original because they wanted them to all be unique, and that's inspiration enough to learn how to make a few items for myself. Here are some useful tutorials to get yourself started: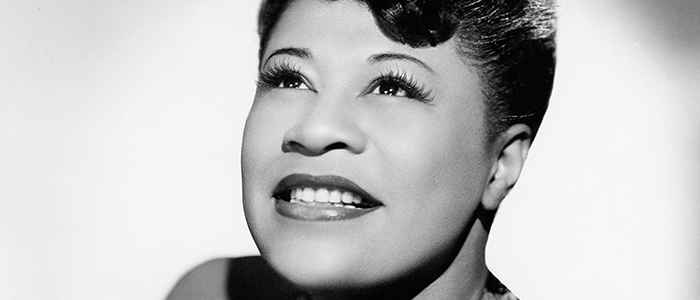 First of all, I will say that literally any activity is made better by throwing on the Mrs. Maisel Soundtrack on Spotify while doing it. It's soooooooo good. Filled with artists like Frank Sinatra, Barbra Streisand, Duke Ellington, and Dean Martin, it encapsulates the feel and tone of the era quite vividly. I've had it playing in the apartment while Joe and I make dinner all month long, and it makes for a retro/romantic vibe.
That being said, the perfect thing to do that would bring the spirit of Mrs. Maisel to your own life would be to go see a comedy chow! I've gone to a fair amount in my day, both improv shows and traditional comedy acts, and they almost always make for a really fun night out that's affordable and fun. The shows are best enjoyed with a table of friends (and a few Amaretto sours, of course), which will transport you to the scenes in the Gaslight and beyond! But seriously, there are tons of comedy clubs across the country — even the small town where I grew up in NJ had one not too far away. And, if you're feeling brave, you might want to try your hand at actually taking a comedy or improv class. I went to a few when I was younger with friends and was lightly mortified by it, but when you learn to let your guard down and laugh at yourself, it makes for an important life lesson. In the end, despite the embarrassment of having to speak in a (very bad) British accent for 20 minutes during a skit, I walked away feeling more confident for having gone outside my comfort zone.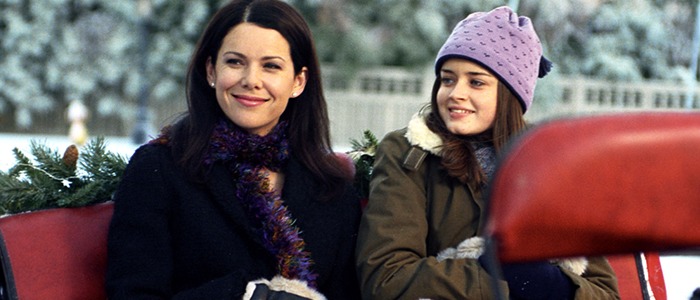 The obvious choice for what to watch if you like The Marvelous Mrs. Maisel is other content produced by the Amy Sherman-Palladino team, including my former favorite show, Gilmore Girls. It's awesome to see the work that ASP did way back when for the WB network when she and her team had a seriously limited budget compared to what she can do with the massive budget Amazon gave to her for Mrs. Maisel. The dialogue is in the same super-fast-paced-and-packed-with-pop-culture-references style, so give it a whirl. Here are some other recommendations to check out:
Gilmore Girls
Gilmore Girls, A Year In The Life
30 Rock
Bunheads
Mad Men
It's Always Sunny in Philadelphia
The Good Place
Parks and Recreation