Everything You Need To Know About The Basics Of Slow Cooking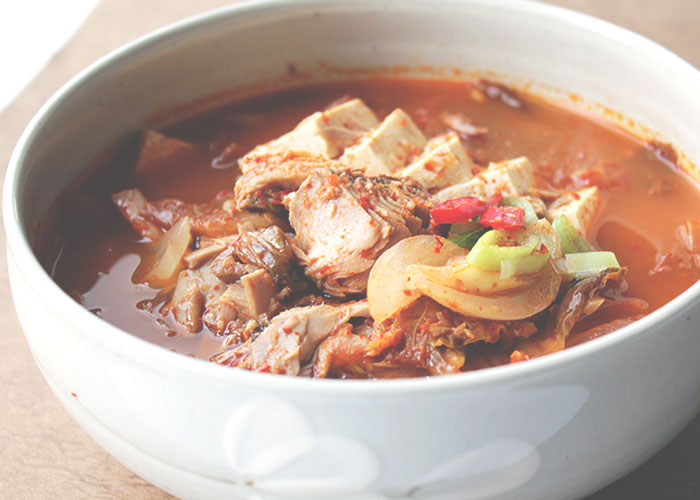 I'm sure you've heard a lot of great things about slow cookers
in your 20-something, budding home-cooking life, but you might not realize just how versatile these gadgets are. They are great for making soups and stews in the winter, but they are also great in the summer when you don't want to turn your oven on because it's just way too hot. I use my slow cooker year-round, and it is my favorite kitchen gadget, beating out my Nutri Ninja
for the title.
Slow cookers are great for everyone, but they are especially handy for busy people. You can dump a bunch of stuff in the slow cooker in the morning and come home after work to a hot meal and a deliciously fragrant home. I live alone and pretty much every single slow cooker recipe makes 6 or more servings, but, for the most part, they freeze beautifully. What that means is I can make something once, freeze it in individual portions, and have 6+ meals ready to go in the freezer, for whenever I feel too lazy to put something together. It's so much healthier for me and my wallet than buying frozen meals, and the best part is that while I'm cooking these mass quantities of food, I can be at work, I can be out with friends, or I can even be sleeping! The slow cooker does all the work for you!
If you are looking to buy a slow cooker, there are a few things to keep in mind. Crock Pot is the most well-known brand of slow cooker, but don't feel limited to buying a Crock Pot. Other brands make slow cookers of equal quality, like Hamilton Beach. When considering price, the price will go up as the size goes up and as the number of features goes up. The main feature to consider is digital (more expensive) vs manual (less expensive). A digital slow cooker will have a timer and automatically switch to a "warm" setting or off when the timer is done. With a manual machine, there is no timer and, sometimes, no "warm" setting and you have to manually turn it off. I have heard from people with a manual that if you are worried about it being on high for too long, it is better to just cook everything on low.
Cooking something on low for 10 hours instead of 8 is perfectly fine. I have this Crock Pot, which is a digital 6-quart for $50 (full disclosure, my mom bought it for me in college). I definitely don't need something this big or fancy and would be just fine with this 4-quart manual that costs $17.99. I can fit the 6-quart in my tiny Manhattan kitchen, but if you are tight on space and are only cooking for 1 or 2, consider a 4- or 5-quart. I wouldn't go any smaller because then you lose the capacity to make a massive amount of food at once. There are other features available too, such as slow cookers you can travel with, inserts you can put directly on the stovetop to brown meat, etc. Identify what size and features you want and then shop around brands for the best price.
I use my slow cooker mostly for meat and stews and chilis, but there is so much more you can do with it. I'm really intrigued by making chocolate fondue and the slow cooker that I have came with a little extra mini one that would be perfect for it! The links I'm providing here are by far not an exhaustive list of what you can make. Do a quick Google search for "slow cooker [what you want to make]" and you will get hundreds of recipes. These are just some of the recipes that I like and some links to other things for inspiration and to give you an idea of what you can do with this kitchen gadget.
As with most recipes, these are very customizable. If it says use chicken thighs but you like breasts, use breasts. If the chili has celery in it and you hate celery, leave it out. If you have a random assortment of vegetables from your CSA, throw those in there. Just have fun and enjoy!
Curry Vegetable and Chickpea Stew
Christina Tosi's Crockpot Cake
Cassidy is a science nerd living the grad student life in NYC. She is on Instagram.