Health & Fitness
An Honest Q&A With An NYC Gynecologist About Being A (Truly) Healthy Woman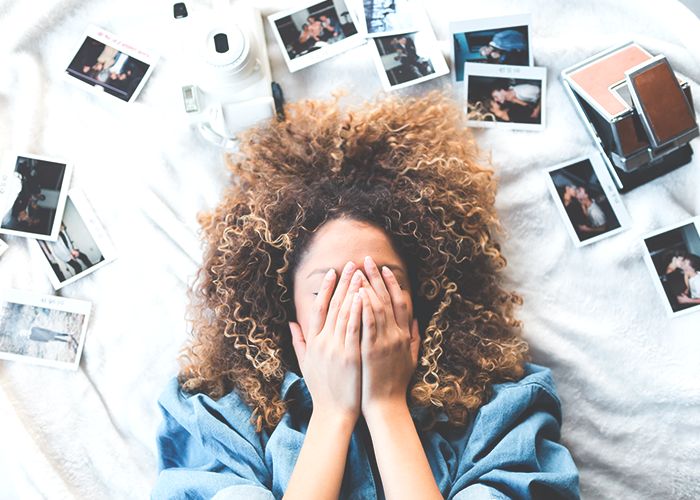 Something we don't often talk about explicitly on TFD, but which runs as a sort of undercurrent to everything we do, is how taking care of ourselves as adult women impacts our day-to-day lives, and our bottom line. It's no secret that healthcare can be cripplingly expensive in this country, but feeling the pinch of healthcare costs does not require that you find yourself in massive illness or injury. The simple, everyday costs of womanhood (contraception, menstrual products, pap smears, etc) can be a huge burden. I've had as many brunch-side conversations about the pros and cons of IUDs (as well as their cost) as I have about shoes. Talking about health and how it impacts our budgets is an unavoidable conversation for women, even when everything is going physically well.
To learn more about how we take care of ourselves and how we spend on our bodies, I talked to Dr. Adeeti Gupta, founder of Walk In Gyn Care, which has just opened its second (and flagship!) location in Astoria, Queens. There, she and her team offer everything from emergency care to birth control, and see women from all over the city (including many who are more than a little nervous about going to the gynecologist). She was kind enough to answer my questions about money, bodies, and the business of being a woman.
Chelsea Fagan: So first of all, tell me a little about yourself — your work, your background, how you got to where you are, etc.
Dr. Adeeti Gupta: I am an OBGYN. I graduated from medical school in India in 1991, completed my GYN residency in India, and then worked in UK for a while and came to the US in 2000 to specialize in women's urogynecological problems. I completed a residency here again in NY in 2004, and then I stayed on faculty as the residency director, teaching residents, etc. I went on my and took on the entrepreneurial endeavor to open my own practice focusing on sexual health and holistic women's health in 2012. Then I realized an urgent need for some kind of an urgent care center or walk-in center for women and opened the first ever Walk In Center for women in the country in 2014 and am onto my second location this year. So, I have been busy!
CF: That's awesome! Wow.
DAG: I still teach residents and am the on-site preceptor for the Columbia Family Practice nurse practitioner program.
CF: Now, when it comes to your younger clients, are there things you notice with them that you don't as much with the older women? Things they don't know, things they do wrong, etc.?
DAG: Younger women are often quite ignorant about the various modes of transmission of STDs and various contraceptive options available, and even though Dr. Google is around, the quality of serious and good information is lacking. And, of course, the younger population also doesn't get the health care changes, etc. in relation to insurance issues, health exchanges, well-visits, etc.
CF: I have found that a lot of young women tend to regard GYN care as, to some extent, a luxury, because it can be so expensive. I know women who have gone years without a reproductive checkup for those reasons. What do you say to them?
DAG: In terms of cost, it is often a question of being informed — and with the right provider and the right knowledge, gynecological care does not have to be so expensive. Let's say I'm a young woman who is self-employed and single, and has to pay for her own insurance. That can easily mean, even with the lowest-tier plans, paying hundreds of dollars per month out-of-pocket and still having a deductible of $5,000 or $10,000, which means seeing hundreds of dollars of charges on my bill that I don't even recognize, because I assumed they were covered (because often young patients do not know their own deductibles, or what is covered under their plan, and the clinic or lab can easily tack on fees and tests). But the right clinic can mean walk-in costs of $200 for a consultation plus a basic lab fee of $100-$150. So even at a few hundred dollars, at a once-per-year cost, paying the lab directly can be less expensive, depending on what you need.
CF: Now, what would you say to young women who avoid the GYN totally because they find it so unpleasant? Even if the cost isn't a factor?
DAG: They are scared. It's understandable. It's very important for them to find the right provider and go with some background knowledge of what to expect. I am very particular about training my entire staff and other providers to treat everyone with utmost respect and treat every woman as you would want to be treated. To be a bit bold here, and I can say it because I am a GYN: I literally tell them to treat every vagina as they would want their own to be treated. To answer your question, in the right office, with the right provider, a GYN visit can actually be a nice experience.
CF: Now, outside of the doctor's office, what are some everyday, free things all young women should be doing to maintain their health, particularly their reproductive/woman-specific health?"
DAG: Drinking plain water, tons of water!! Taking daily probiotics and exercising at least 30 min a day three or four times a week. And using condoms until you are sure of your partner, and of course, please take charge of your own birth control. I think younger women nowadays are spending too much money in expensive OTC stuff like washes, cleansers, and creams, etc. Please do not use anything down there. The best health comes from within, so eating healthy and staying fit is really the key.
CF: Now, when it comes to the business side of your work, are there any insights you can give about how you have gotten to where you are, particularly as a woman?
DAG: It's been a tough road with a steep learning curve. No one taught me anything about the business side in medical school. Suddenly, I had to figure it out all on my own. Starting from opening a corporation, hiring employees, dealing with payroll and labor regulations, taxes and workman's comp, etc. I learned it all. What I learned is not to rely on everyone who comes to you with "easy" solutions. Especially being a woman entrepreneur/businesswoman, other consultants or vendors just assume that you don't know anything and want to take advantage of you. My suggestion is to do your own complete research and use free resources on the various state and federal websites before making any decisions.
Being a woman entrepreneur is a lonely proposition, unless you are strong and learn from your experiences. But, I feel happy that when women walk out of my office — they feel more empowered about being a woman. That's what we need to do!
CF: Yes! What is one thing you wish someone would have told you before you started?
DAG: Do your own research!
Learn more about Dr. Gupta and her practice here. 
Image via Pexels