How I Got My Wardrobe To A Place Where I Actually Wear Every Single Item I Own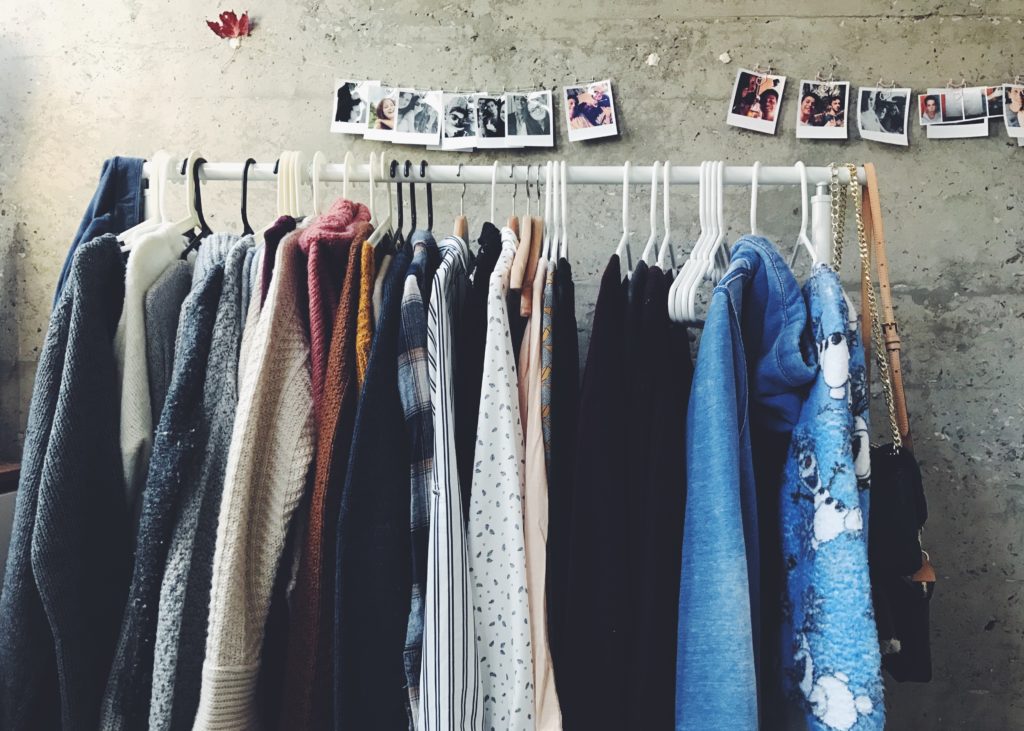 I remember diligently reading Seventeen Magazine as a pre-teen, eagerly taking the "original" personality quizzes Buzzfeed is now notorious for. They would tell me whether or not I had a Summer, Autumn, Spring, or Winter fashion style, quizzing me on my personality type would determine which clothes actually represented me. Was I the sporty girl? Or the girly-girl? It was critical that I know the answer — otherwise, how was I supposed to shop for myself?
Recently, I complimented a friends' wardrobe and she brought up those dearly beloved preteen quizzes. She said, "They always tried to put me in a box, but when I realized personal styles could cross over, that's when I found clothes I liked to wear."
I was floored. How could magazine quizzes be so deeply rooted into my mind that my adult-self was still trying to dress within the confines? I had a big realization that day, that my friend was right; personal style is so difficult to cultivate. You can't simply be told you're simply "the sporty girl" and expect to dress the stereotype. Sure, I have a laid-back style — you never used to catch me in a pair of pants that weren't denim. But recently I adopted a pair of green linen wide leg pants, and I'm in love with how they make me feel.
After our chat, I took a hard look at my closet, especially at the items I owned because I felt like I had to, not because I actually liked to wear them. There was so much unflattering to be done, I had to brainstorm immediately how I was going to build a wardrobe I loved without wasting any money in the process — as I had already wasted so much.
Step 1: Teach yourself about personal style
The first step I took on my journey to a new style was reading a book about personal style. This is not to be mistaken with buying a magazine (or online quiz) and deciding that if I dressed like I was told to, I would suddenly love my wardrobe. Let's remember the most important part of a closet reboot: if you don't feel comfortable in what you're wearing, you won't want to wear it — just because an influencer is telling you combat boots are in this season, only buy them if you don't like them (which I will not, because it's just not me).
I bought the book The Curated Closet by Anuschka Rees, mainly because on the first page, she called me out about my fashion failures, and I immediately felt like her book would be of service to me. Rees did the exact same thing as I did, which I think we all sort of do: she tried to follow advice from magazines and only wound up wearing less than half of her closet. The Curated Closet helped me define a style based off of my authentic self, not a fashion magazine. Alternatively, you can check it out your local library instead of purchasing the book.
Step 2: Determine if you actually like an item, not just the price or the label
Ask yourself this: How many times have you fallen prey to an item because you like its label or its sale price, but not the item itself? While it's sound advice to thrift your clothes or shop sales, it's easy to waste your money if the price is the main reason why you like the article of clothing. To avoid this, I combat it with my original question: Would you buy it if it was from Forever 21? This is my personal favorite game to play, because it helps me determine if I will truly wear what I'm about to buy.
This question should be applied to situations where you're in low-spending situations, like shopping a sale or shopping a thrift store. For example, recently, I found a cardigan from Anthropologie with the tags still on it at my local thrift store. It was originally $130 and being sold for $10. I was shocked! I took a step back and asked myself, Do I really like this, or do I just like the price and the label? Then I ask myself this: If it was from Forever 21, would I still want it? If the answer is no (which it was, as it wasn't my personal aesthetic), I put the item back. If the answer is yes, chances are you truly love that article of clothing.
My trick has not only saved me money, but helped me refine my style; I nearly put back everything I fall prey to because it's on sale or has a "braggable" label. Next time you try on clothes that are on a massive price drop, whether it be at a high-end store like Nordstrom or found at a local thrift shop, ask yourself: If it was from [insert your least favorite store here], would I buy it?
Step 3: Go to a tailor
I loathe spending more money than I have to. I'm also only five feet tall and can't possibly find a part of pants — even from the petite sections of stores — that fit me off the rack. When I was given the advice to visit a tailor, it made my blood boil. Why would I spend more money on my clothes than I already have already spent? The first time I went to a seamstress it was like pulling teeth. But honestly, if I could go back in time, I would have visited one way sooner. This is because it made my shopping experience much less of a headache. I was less concerned about my clothes fitting perfectly, because that could be fixed, and more concerned that I was content with the aesthetic and style of the piece, because that could not be fixed.
*****
These three steps worked wonders on my journey to a new wardrobe. Not only did I refine what truly made me happy when it came to my personal fashion, I saved money in the process. I can honestly say I wear everything in my closet now. I do routine checks every now and again, but I'm no longer purging my entire wardrobe once every few months. In fact, I couldn't Marie Kondo anything this change of season and that felt amazing. I wish you luck on your fashion journey.
Marisa is a Toronto-based writer. She enjoys small-plate restaurants, Toronto's West End, and interior-decorating.
Image via Unsplash
Like this story? Follow The Financial Diet on Facebook, Instagram, and Twitter for daily tips and inspiration, and sign up for our email newsletter here.