How I Made Room In My Budget For Therapy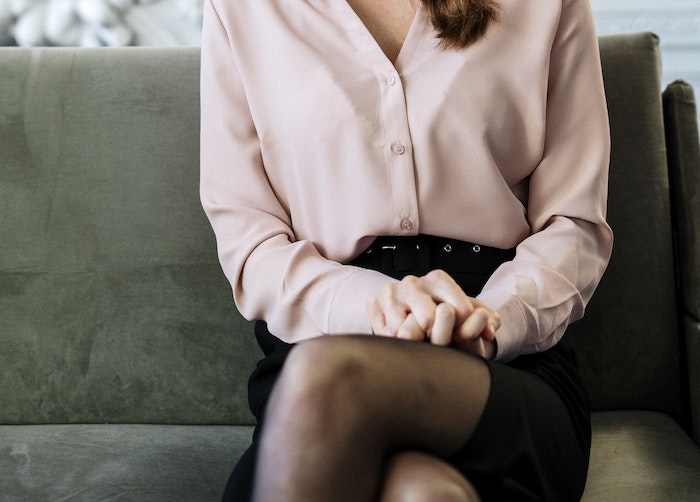 If there's any life event that has cemented the need and importance of therapy, it's this pandemic. But as an Asian-American, therapy has always been a taboo topic in my household. In college, I underwent the process of normalizing therapy and learning to embrace mental health resources. Therapy is also expensive. While therapists who accept your insurance can be affordable, I happen to be on my parents' health insurance plan (and will remain on it for another two years), so I've been paying for therapy out-of-pocket, as a result. In order to make this work, though, I had to extensively revamp my budget. That was the primary reason I put off therapy for so long, even though I knew it would be an investment into my mental health and, consequently, my future: I didn't want to change my budget. 
This may be silly, but I love my budget. I spent a lot of time curating a budget that was doable for my lifestyle and prioritized what I wanted in my post-grad life, from a gym membership to treating myself on weekends with friends. So I put off the task of sitting down and re-evaluating a budget that had served me well for two years. But as I kept ruminating on therapy, I knew that pushing myself to make this budgetary and lifestyle change would only serve me well going forward. Therapy is a privilege and  I feel lucky enough to be able to afford to make it work for me at this stage of my life. That being said, it was still a monetary challenge. Here's how I made it work. 
I cut back on saving for larger goals.
One of the biggest components of my budget is a savings account in which I stash 15% of my take-home pay to save for goals like travel. After spending a year abroad in college, living in two different countries, and traveling extensively, I knew that having money for travel was a priority for me, post-grad. When re-evaluating my budget for therapy, though, I made a major concession and cut down my travel savings from 15% to 10%. Of course, in 2020, this seemed like one of the most obvious budget changes to make. 
I looked for free alternatives to existing expenses.
My gym membership was another aspect of my budget that I cut out entirely. In full transparency: I splurge on my gym. It's beautiful, aesthetically pleasing, and I pay a premium for access to unlimited classes in all the formats they offer. For me, this is worth it given that I work out five days a week, and sometimes, I go twice a day since my gym is just a short walk from my office. I make use of their private showers and other amenities every time I go and my gym further offers me a community. As such, it costs 3.5% of my take-home salary, which is steep.
Even in quarantine, I've continued to pay my gym membership for their live-stream classes, online library, and to support a small, female-led business that I adore. But, I'm not maximizing on my gym membership the way I was and the trove of free workout classes on the internet has meant that this membership isn't as desirable as it once was. Moreover, I've been contemplating continuing my at-home workout routine, even post-pandemic, and perhaps buying a class-pack to visit my gym or other nearby gyms only occasionally, instead of every day. This plan made me feel a lot better about cutting out an aspect of my budget that I had previously prioritized. 
I'll ask for less frequent sessions.
At this point, I still needed to find about 6.5% of my take-home pay in my budget. This 6.5% was a lot easier to find now, during a global pandemic, when I was cooking at home more, walking instead of using public transit, and cutting down on concerts or other summer activities. But how would I cope with this new budget when my other expenses ramped up, post-pandemic? At this point, I thought through how often I really wanted to see a therapist. Most therapists insist on weekly meetings, at least at first, to establish a strong bond or connection. But after a month or so, it is possible to see your therapist less frequently, which is an option I absolutely wanted to take advantage of. 
Obviously, this isn't a solution for those who do want to see a therapist every week, regardless of whether or not we're in a pandemic. But for me, given that I didn't feel as if I could meaningfully cut back on my grocery expenditure or would wind up making a long-term lifestyle shift to fewer meals out or excursions with friends post-pandemic, this was the most practical solution. If I decided that weekly therapy was mandatory, I'd find a way to make it work, likely cutting down on my retirement savings and other future goals. In the meantime, the money I've saved as a result of the pandemic will go towards my remaining therapy costs as I undoubtedly revamp my budget, again, if I decide to switch therapists or change the cadence of our meeting schedule. 
Keertana Anandraj is a recent college grad living in San Francisco. When she isn't conducting international macroeconomic research at her day job, you can find her in the spin room or planning her next adventure.
Image via Pexels
Like this story? Follow The Financial Diet on Facebook, Instagram, and Twitter for daily tips and inspiration, and sign up for our email newsletter here.