How My Life Has Improved Since Ditching My Gym Membership (Besides All The Money I Save)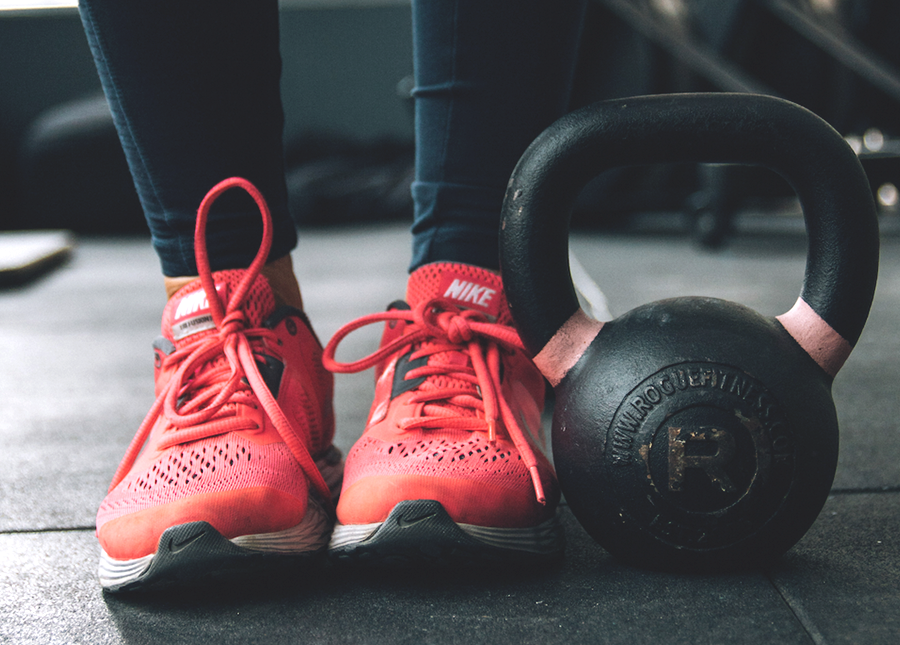 Until this year, I was a devout gym-goer, and proud of it. I reveled in my ability to wake up at 5:30 AM to hit the treadmill before work and sacrifice Sunday lie-ins for spin class. I'd even turn down invites and leave social events early to ensure I got my next session in. Physically, I was in the best shape of my life, but mentally, I wasn't faring so well. I was — dare I say it — obsessed. While I'd started working out to manage anxiety, without realizing it, exercise had become a source of stress in itself.
My gym membership had always been a non-negotiable expense — ironically, I reasoned that I needed it for my sanity. But when my contract came up for renewal at the start of the year, I found myself questioning whether the $70 a month fee (i.e. $840 a year) was really worth it. At the same time, I'd just made some exciting travel plans and realized I could effectively pay for my flights with the money I'd save by giving it up. And so I challenged myself to quit the gym for a year and instead find alternative, cheaper ways to keep fit.
I won't lie: it wasn't as easy as it sounds to just hand back my membership card. I worried whether I'd be able to stay in shape or stick to my beloved routine without the class timetable and top-of-the-range equipment at the gym. On more than one occasion, I found myself Googling voucher codes and discount gym deals, as if a lower fee could justify going back to my old ways.
Something always stopped me, though. Sure, the holiday was a big incentive, but deep down, I knew it was the excuse I'd been looking for to take away the pressure I felt. I persevered and, six months on, it's not just my bank account that's looking healthier. My new "anti-regimen" has completely transformed my approach to fitness, and I've discovered a host of unexpected benefits in the process.
Firstly, and contrary to one of my biggest fears, I haven't lost any fitness. If anything, I have more energy now that I'm no longer following a punishing workout schedule. I can still run up the stairs, dance late into the night, and break into a mean power walk when I'm invariably running late. My jeans fit just as well, too. Instead of the treadmill or cross-trainer, I now get most of my cardio through walking, which is totally free. In fact, I've actually saved money on transport by taking a different route to work that accommodates more walking.
I've also found other ways to keep fit, like swimming at the local pool and going to a $5 yoga class at the library. In addition to being a steal compared with the hefty gym fees, both of these activities are pay-as-you-go. That means I can scale back when I need to save money, without feeling guilty about "making the most" of a membership I've already paid for.
Fitness aside, I've discovered so many interesting things (a lot of them free) that are happening in my neighborhood. Despite living in the same area for years, I'd never really taken the time to explore it beyond the walk between my apartment and the train station. In addition to the yoga class, I've given Parkrun a go and even joined up with a running group that does voluntary work in the community. It's forced me to step out of my comfort zone and socialize, rather than plug in my headphones and keep to myself during a workout. As a result, I've met people from all walks of life, and for the first time since university, I feel like a part of something again.
But the biggest benefit of all has been to my mental health. Stepping away from the gym and the culture around it made me realize just how toxic my relationship with exercise had become. At the gym, I couldn't help but compare myself with the other people there — I constantly questioned whether I was doing enough, or the right kind of exercise. It fed into what I ate, looked at online, and even how I felt about myself. Away from it, I've had space to re-evaluate what I want from my fitness regimen.
While I used to focus on progress made and calories burned through exercise, I'm now much more concerned about the impact it has on my wellbeing. Without the commitment of a gym membership, I'm able to keep active in a way that works for me. I've not only saved cash but also regained some of my self-esteem and rediscovered what it means to be healthy in mind as well as body. In just six months, I feel like I've undone years of destructive behavior. Before my challenge started, I struggled to imagine life without the gym. Now, I can't ever see myself going back.
Rosie is a content editor and copywriter. She was born and bred in North West London, where she still lives today. When she's not writing, she enjoys running, reading, second-hand clothes shopping, photography, and spending far too much time scrawling through Instagram. Visit her website and follow her on Twitter.
Image via Unsplash