How To Build A Capsule Wardrobe Without Spending Any Money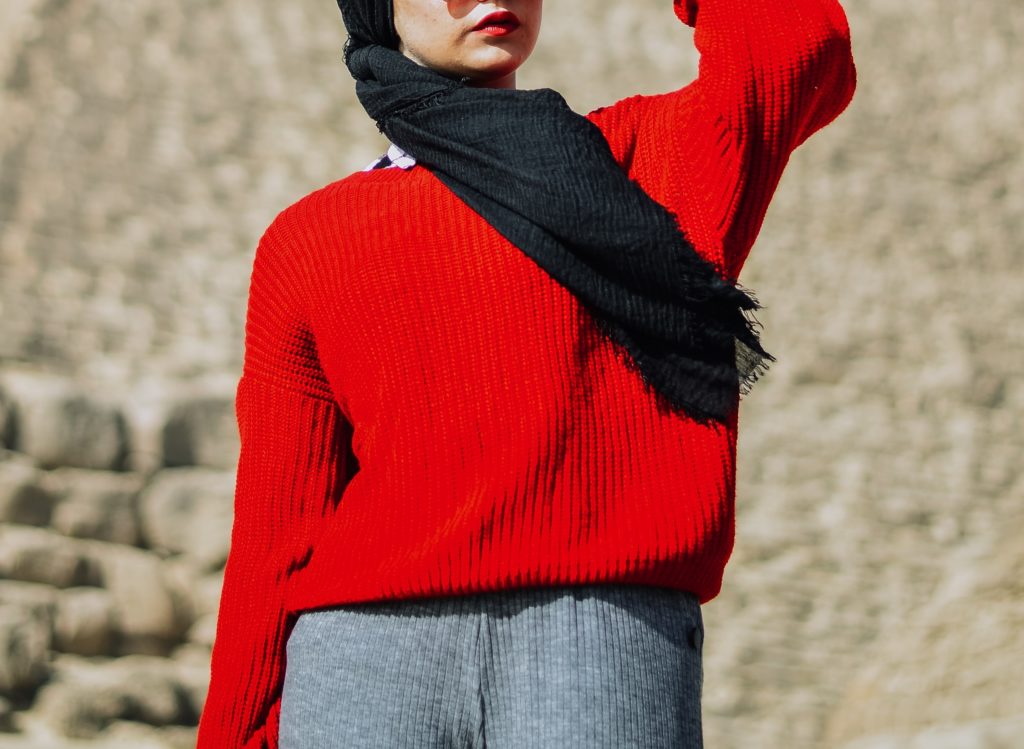 I haven't bought any clothes since October. Four months might not sound like a big deal, but I was once the girl who had an ASOS delivery every day. There would be three or four parcels waiting for me most days, and at least 50% was always returned. I would spend so much time scrolling through the New In sections on shopping sites, just looking for things that grabbed my attention with no other plan than to buy what I wanted, because I'm a grownup and I earn money so that's okay…isn't it?
Time for Change
We've all seen the calls for change in production and spending to help curb climate change. We have 10 years to see a positive change before it is too late to do anything to stop climate change and the resulting rise in natural disasters and decline in everything from animals to pollination to air quality.
Aside from giving up meat, we need to cut down our consumption of clothes. Consumerism is a huge driving force behind climate change. As well as the humanitarian cost of fast fashion, with workers being paid pennies and working in horrendous conditions, 300,000 tons of clothing are sent to landfill in the U.K. alone each year. The carbon footprint of fashion in the U.K. in 2016 was an astonishing 26.2m tons. And the thing is, many of us simply aren't wearing the clothes in our wardrobes. We're wasting money, resources and time on wardrobes that sit unloved for months on end before being thrown away.
So, what's the answer?
As well as a move toward fair trade, ethically made and sustainably made clothing, there is something you can do to cut down on your clothing carbon footprint without spending a single penny (or cent): stop shopping and start loving your clothes.
Capsule wardrobes are a huge trend right now, and with good reason — styling items in as many ways as possible helps us to appreciate our clothes, while planning our spending means we only buy items we really need. However, when starting a capsule wardrobe, it can be tempting to fall into the trap of buying clothes for your capsule. I need denim, a t-shirt, a dress, shoes, so I'll buy each of these items. The fact is most of us have all of the clothes we need in our wardrobe, and while a little shopping here and there is fine, it can be a good idea to try and stop the shop for a while.
I've picked out 10 well-loved items here to show you a possible capsule wardrobe. You could obviously pick far more items from your wardrobe, or you could pick 9 or 10 items each week or month and challenge yourself to wear and style them each day and grow to love each item for the way they can work in so many different situations.
My 10 items are:
One patterned, warm pullover

One plain, warm cardigan

Blue jeans

Black jeans

Black skirt

Plain jersey top

Striped jersey top

Casual patterned blouse

Dressy patterned blouse

Neutral handbag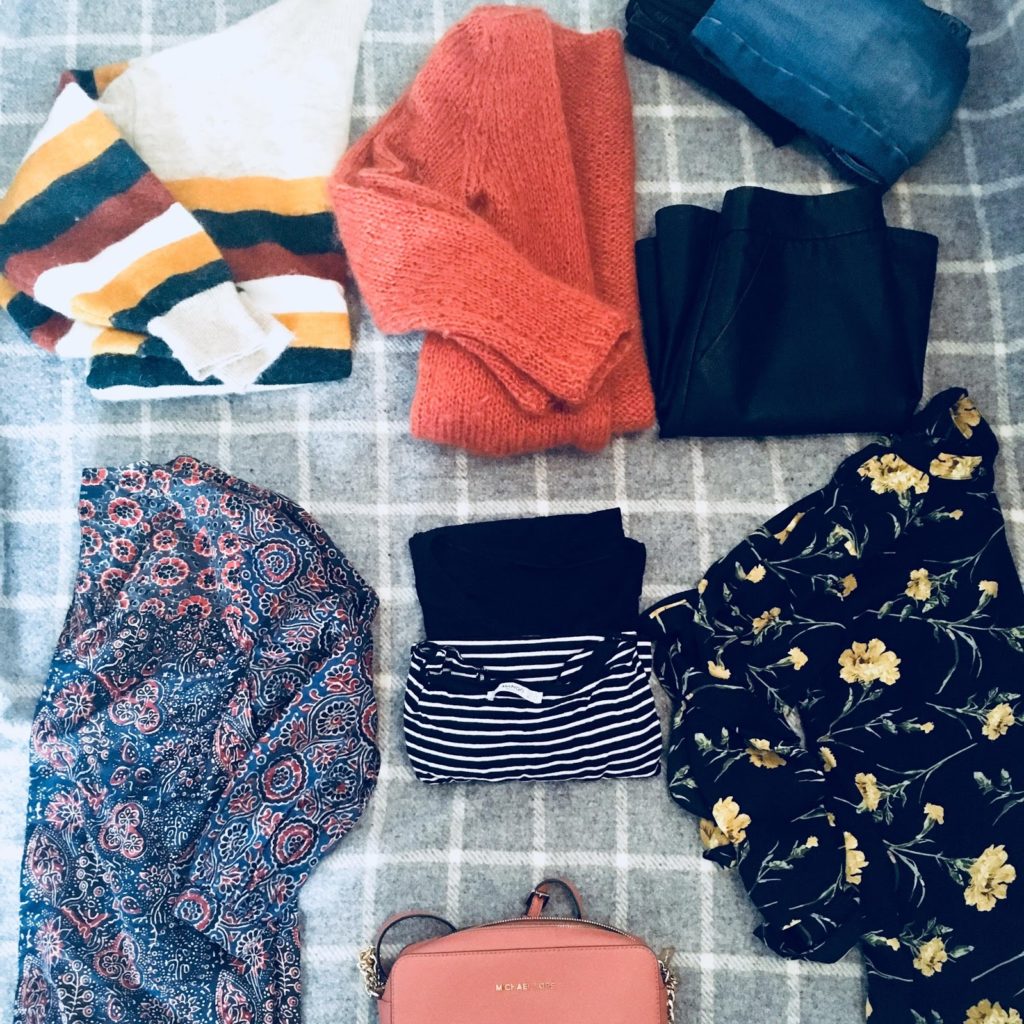 I haven't included shoes here, but in winter I wear Chelsea boots for smart casual, heeled boots for smart, and my trusty Ugg boots for casual. In summer, I wear trainers for casual, sandals for smart casual and heels for dressy.  For coats, I have two go-to pieces — my aviator jacket and a teddy bear coat: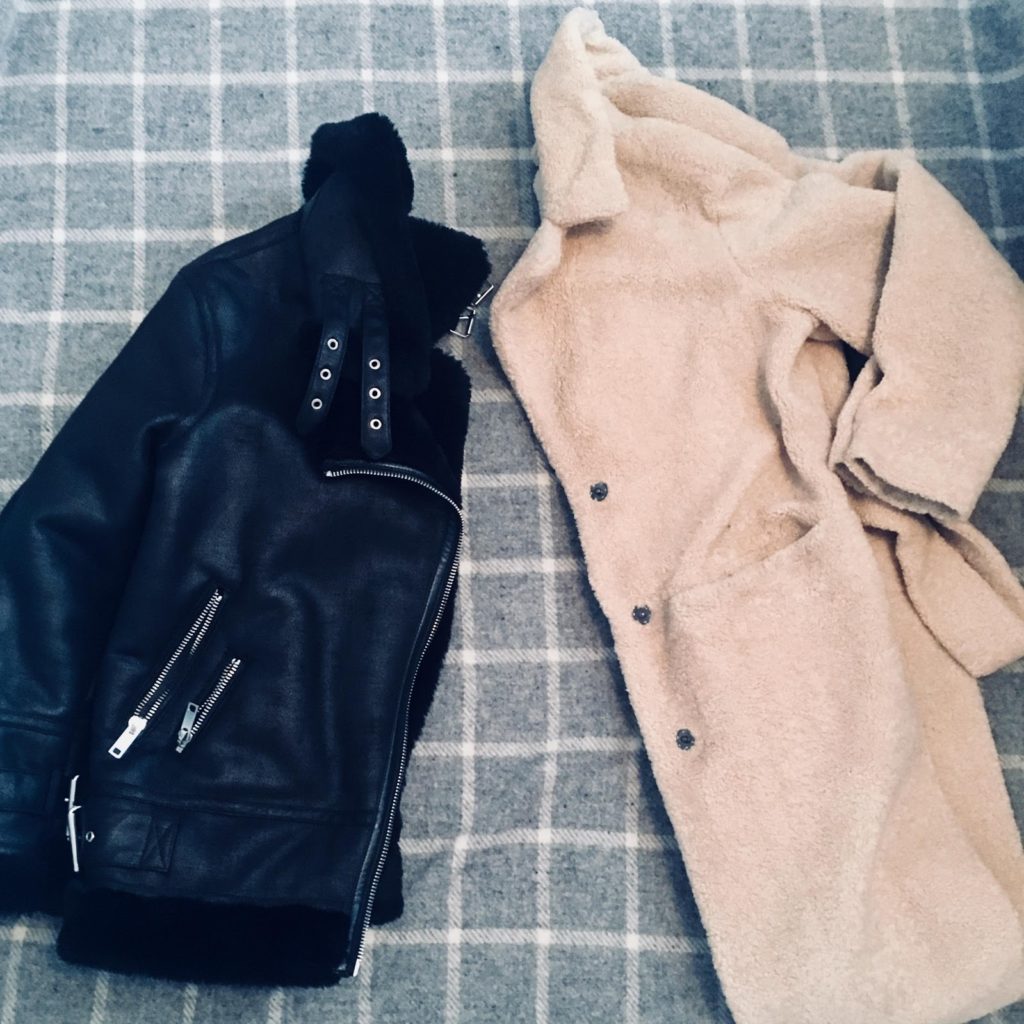 Both were quite trend-led when I bought them, but are neutral enough to work with most looks. To give you an idea of how I could style these items a few different ways, here are some of my capsule looks:
1. Shopping with the girls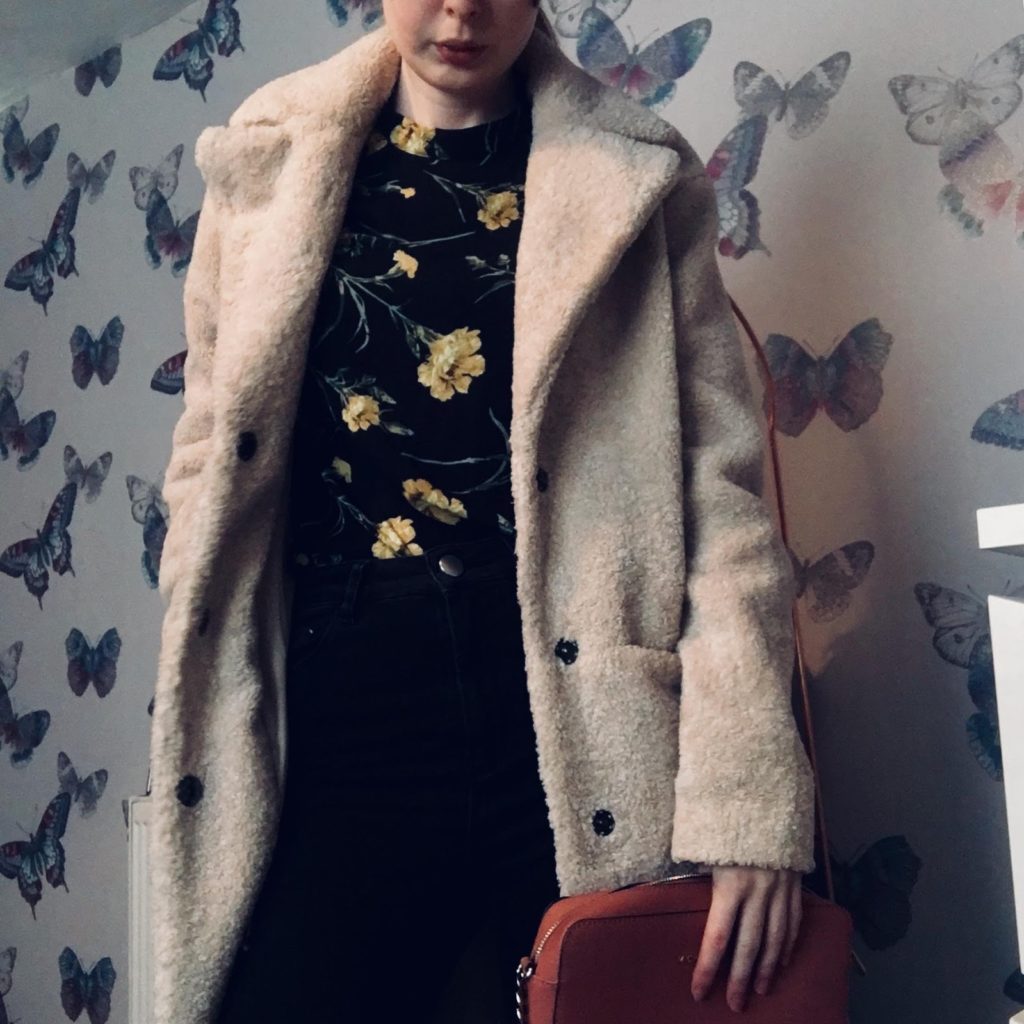 2. Drinks with the girls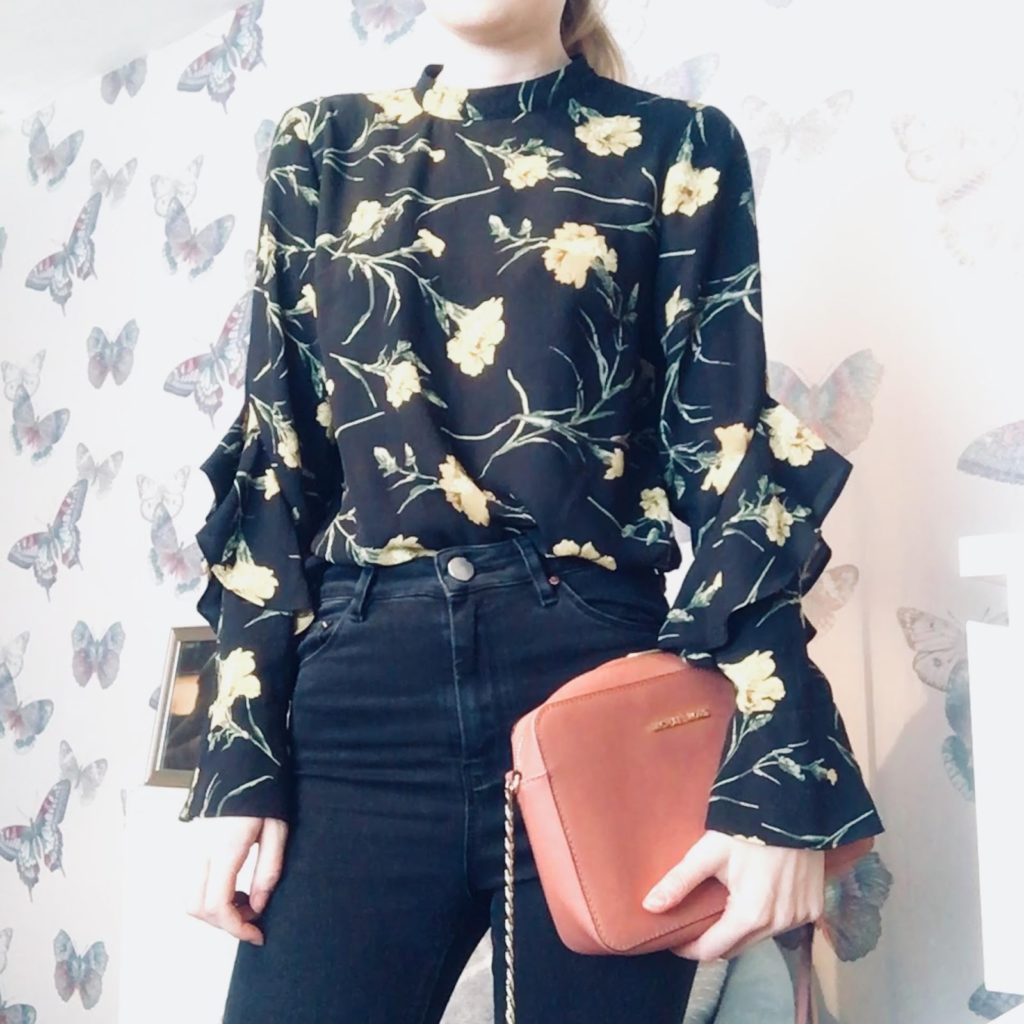 3. Work in a casual office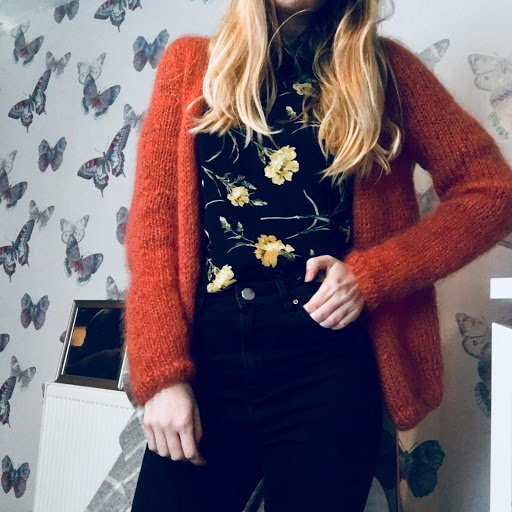 4. Coffee with my sister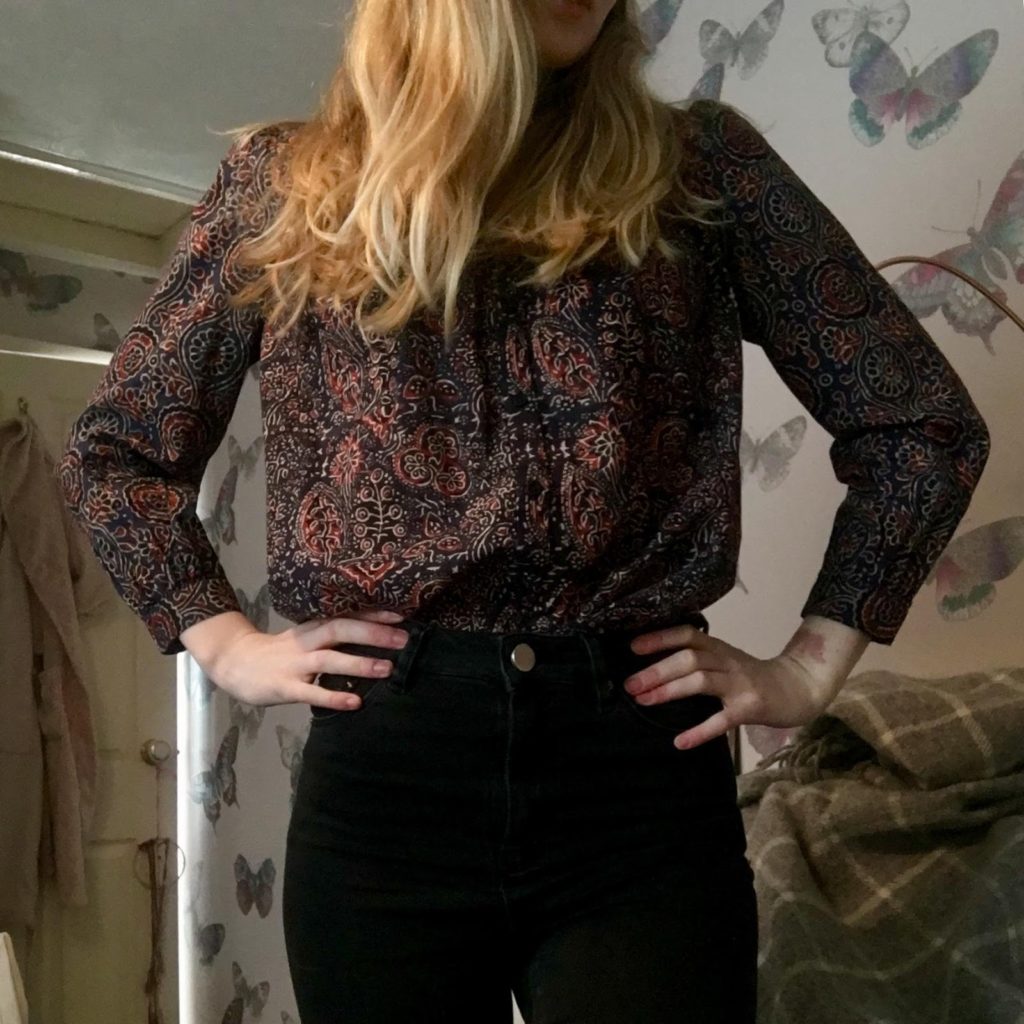 5. Work in a casual office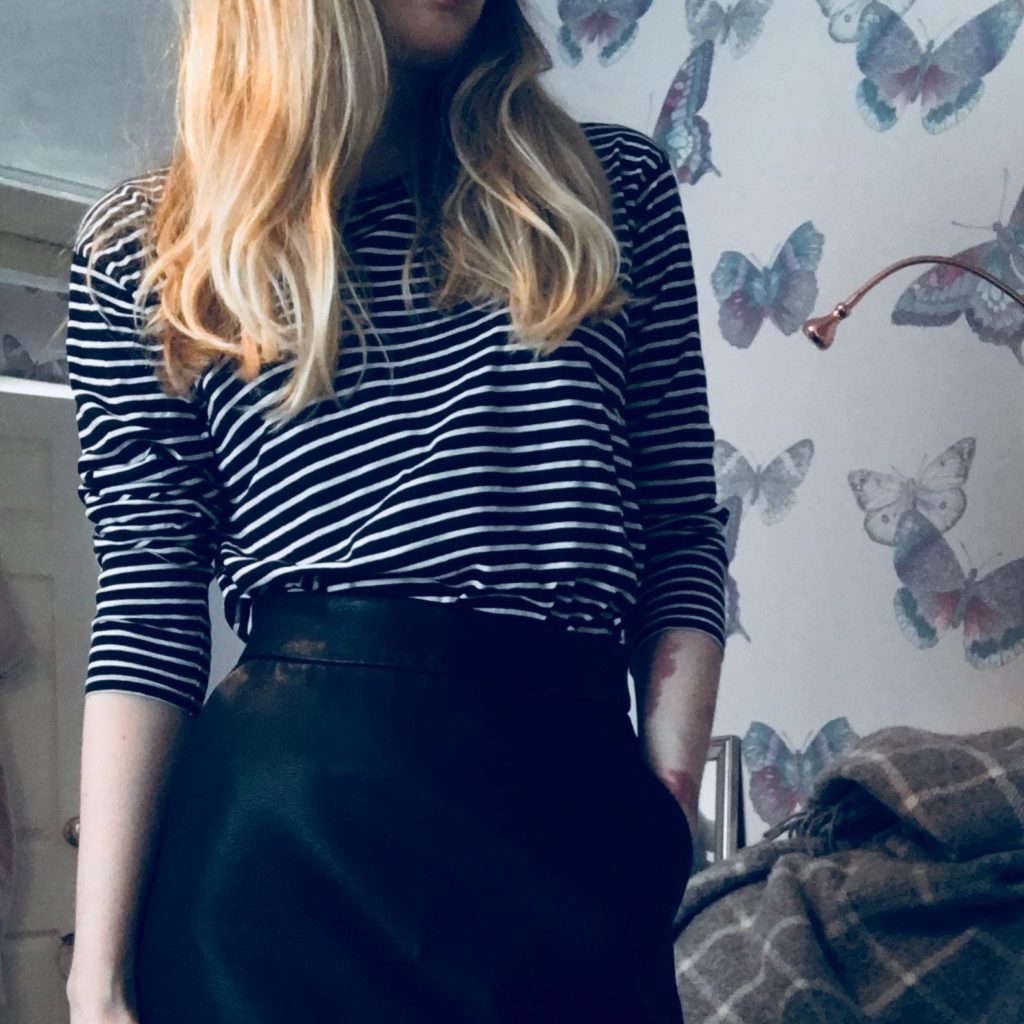 6. Casual day out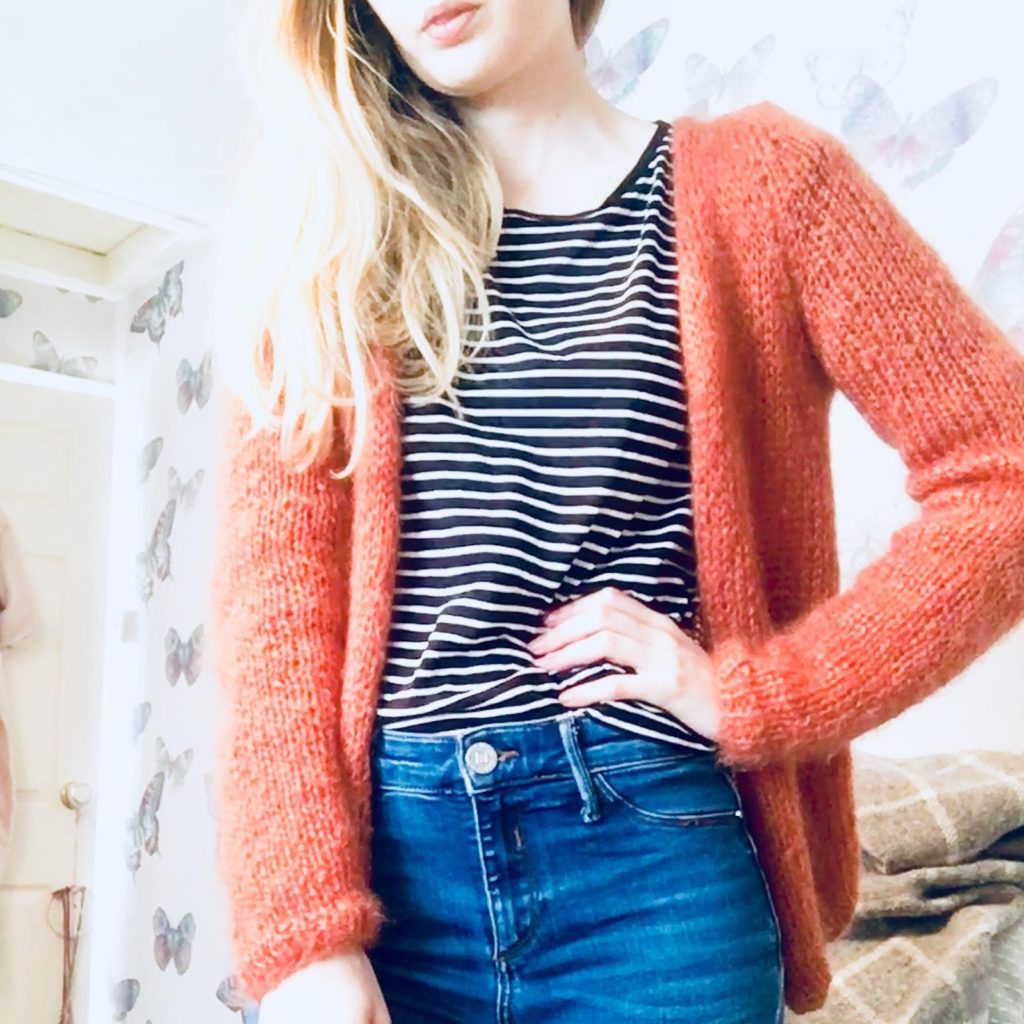 As you can see, changing things up for different occasions can be as simple as tucking in a shirt or swapping jeans for a skirt. I know the work example might not be suitable for everyone's office, and I would suggest having a separate workwear capsule for formal or corporate careers that require a suit. But starting a capsule wardrobe is really easy and shouldn't cost you any money — for most, everything you need will already be in your wardrobe!
Here are five steps to starting a capsule wardrobe:
1. Clear out.
Marie Kondo knows her stuff! Start your capsule wardrobe by going through all of your clothes. You don't necessarily even have to get rid of anything yet, just see what you have and familiarize yourself with those items that are stuck at the back. You might even find a few still with tags on and can think about how you can actually wear those pieces. By knowing what you've got, you'll open up new outfit possibilities you may not have even thought of before.
2. Start by thinking about a week
.
Consider which events you have ahead of you and pick out 10 items for the week. This will give you a feel for living with a capsule wardrobe and help you be creative with your clothes.
3. Rotate your wardrobe
.
A great place to start without feeling too restricted is to have a capsule base split into seasons. I have a spring-summer capsule and an autumn-winter capsule. I put all of my strappy tops, shorts and summer dresses away for the winter in September, and then in May, I put away my jumpers/sweaters and scarves. This saves space and time, as you won't have to search through your off-season items to find what you want to wear.
4. Find your personal style.
It can be tempting to get caught up in trends, but you will inadvertently waste money buying things you'll never wear again. Find a look that you enjoy and feel comfortable in, and stick to it. Remember: no one really notices what you are wearing each day or cares if you wear the same item many times.
5. Shop well
.
There will be times you need to top up your capsule wardrobe — a piece wears out, or you just want something to freshen up your wardrobe. Of course, that's fine! But consider researching where your clothes are coming from before you buy. The beauty of shopping less is that when you do spend, you can spend a little more on something that is high quality and will last a long time and has been made in a fair environment.
*****
Clothes should be practical and fun — they shouldn't be a black hole that swallows up all of our time and money. I have loved cutting down my spending and styling my clothes in different ways over the past few months. I'm determined not to buy anything for a few more months, and I no longer feel the draw of fast fashion and impulse purchases.
Reducing your shopping is something you can do for the environment, but also for yourself. You'll be amazed by what you can do with your time rather than browsing online, and with the money saved you can spend on experiences instead. A capsule wardrobe isn't for everyone, but you could just decide to stop spending for a while and wear what you have without putting the "capsule" label on it. Have fun with your clothes and remember next time you're tempted by a trend or special offer, that money could buy a coffee with friends, a meal out, or be put in the holiday pot. You don't have to buy to keep up with friends or Instagram — you can restyle for the environment and your finances instead.
Hannah Bullimore is a writer and blogger from Newcastle, England. She loves learning about ethical fashion, health, and wellbeing and is an avid reader. In 2019 she will be training to be a yoga teacher and continuing to teach creative writing as a form of self-care. She writes lifestyle posts and book reviews on her blog which can be found at hjbullimore.wordpress.com.
Image via Unsplash
Like this story? Follow The Financial Diet on Facebook, Instagram, and Twitter for daily tips and inspiration, and sign up for our email newsletter here.