Secondhand Shopping 101: 4 Items That Have Saved Me Over $800 Total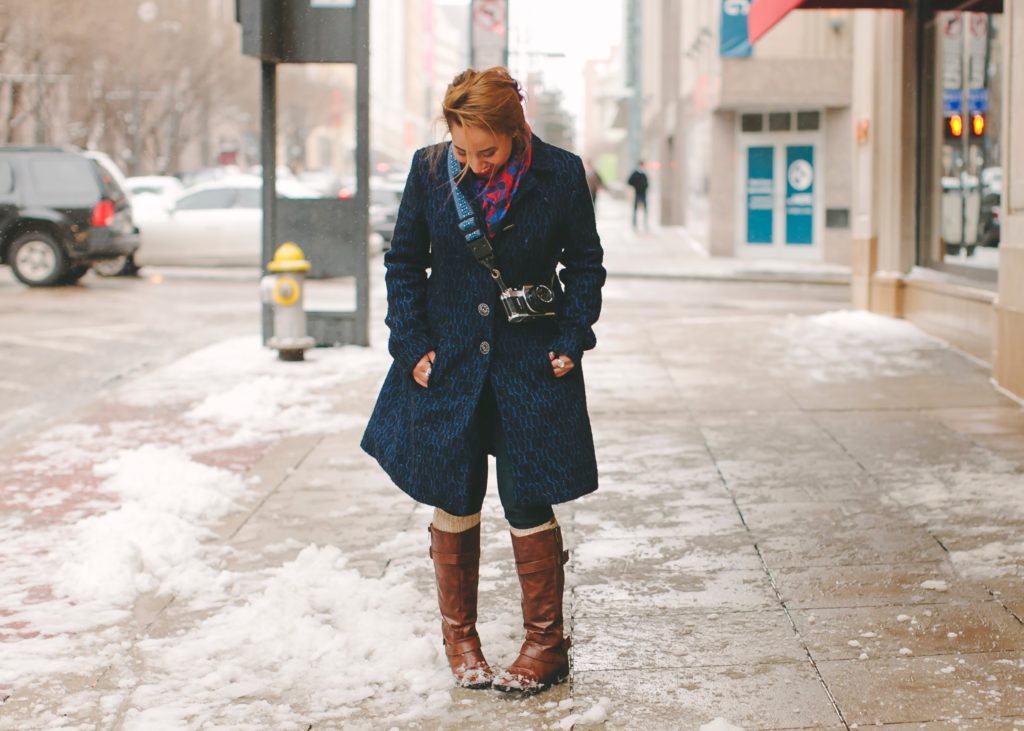 A few years ago, right around the time I became low-level obsessed with learning about the human and environmental cost of fast fashion, I decided to do a personal experiment to see how long I could make it only buying clothing and accessories secondhand. I figured in addition to pumping the brakes on my own personal complicity in the issue of fast fashion, it would also probably help my budget. After about a year of this self-imposed challenge, though, I noticed that rather than using the money I saved from buying better-made (thus pricier) new pieces from ethical slow fashion brands, which was my initial intention, I only wanted to focus on how to shop second hand. I couldn't bring myself to pay more than about $5 for a shirt or $20 for a pair of pants.
It turns out that, as a hidden bonus of my secondhand shopping experiment, I had essentially reset in my brain the amount I was willing to pay for these items because I knew I could get them for far cheaper if I just shopped secondhand first. While I'm all about brands like Everlane and Made Trade, which aim to sell products that are sustainable, ethical, and transparent, the fact of the matter is that the world is drowning in secondhand clothing. A UK-based study found that the number of times we wear an item before getting rid of it has dropped 36% in the last 15 years, and estimates that in the United States that number is even lower. After their short stints in our closets, 75% of the clothing we get toss ends up incinerated or in a landfill somewhere.
Thanks in part to this enormous trove of unwanted clothing, I've learned that I can find almost anything I want secondhand, and often at a huge discount. To wit, here are four examples where shopping secondhand has saved me hundreds:
How to shop second hand and save hundreds:
1. Treasure and Bond Jeans
Retailed for $80

Bought secondhand for $7

Bought another pair secondhand for $20

Savings of $133

 
On a very successful Goodwill trip a few years ago, I found the best pair of jeans. They fit me like a glove, are super comfortable, and cost a whopping $7. Some googling informed me that they retailed for around $80 at Nordstrom, which is far beyond what I want to spend on denim, especially considering I only wear jeans on the weekend. I love this particular fit, though, so I hunted around on Poshmark to find another pair in the same size but a different wash, and snatched those up for $20.
2. Banana Republic Black Leather Flats
Retailed for $98

Bought secondhand new with tags for $25

Savings of $73
I've worn various iterations of black Banana Republic leather flats as my go-to office shoes for years, and when it was time to replace a much-beloved pair that was almost worn through at the heel, I again took to Poshmark to see what was on offer. I already know my exact size in the brand and found a pair of super cute 100% leather laser cut flats for $25. They were new with tags, so I splurged and shelled out $25. Two years later I still wear them weekly and am so glad I didn't pay anywhere near full price for these work staples.
3. Longchamp Le Pliage Crossbody Bag
Retailed for $215

Bought secondhand "like new" condition for $115

Savings of $100
I love a good crossbody bag, and I had been eyeing Longchamp for a while because of the appeal of a washable, lightweight bag, especially for commuting and travel. However, I didn't want to buy a brand new one or pay anywhere near full price. I figured there would be a big secondhand selection because I see these bags on women's arms everywhere. I knew the exact one I wanted, in the exact color, so I did a Boolean google search until I found what I wanted listed on eBay. I was able to get the perfect purse for 50% off the full retail price, and in "like new" condition.
4. North Face Expedition Parka
Retailed for $800

Bought secondhand for $300

Savings of $500
I moved to Boston a few months ago and the changing leaves are a reminder that I'm staring down my first northeastern winter. I've needed to replace my current down jacket for a long time, but the recent cold snap we had kicked my search into high gear. I wanted a parka that was waterproof and had at least 700 fill power down. The higher the fill power of the down, the warmer the jacket. It also means, of course, the more expensive the jacket. I'd read great reviews of the North Face Expedition Parka, which has 800 fill power, a waterproof shell, and all the other features I wanted in a workhorse winter parka. I didn't want to drop $800-1,000 on a jacket, so I searched websites like ThredUp, eBay, and Poshmark for a few weeks until I found the jacket, in my size, listed for $400. I counter-offered for $300, figuring we could start negotiating, and the seller accepted and had it in the mail to me that day. Is it weird to say I'm almost excited for the first big snow so that I can test it out? I'm sure I'll be singing a different tune when it's still snowing in April.
In total, I've saved $806 on these four items alone.
Don't get me wrong — learning how to shop second hand is wonderful. But if buying clothing and accessories secondhand isn't your jam, I think that ethical and transparent brands are a great choice. And even if you don't buy pre-owned items, consider selling the things in your closet that you don't wear or use and sending them back into circulation instead of to the landfill. All of us secondhand shoppers will thank you. I love the thrill of finding the perfect purse, jacket, or jeans secondhand, for a fraction of what they cost new. It's easy on my budget and easy on the planet.
A grant writer by day and personal finance fanatic by night, Marisa is an avid traveler who now lives in Boston. When she's not reading or writing for work or play, she enjoys running, thrifting, and searching for the most authentic Mexican food in the city.
Image via Unsplash
Like this story? Follow The Financial Diet on Facebook, Instagram, and Twitter for daily tips and inspiration, and sign up for our email newsletter here.