I Got An At-Home COVID Test — Here's How It Worked (& How Much It Cost)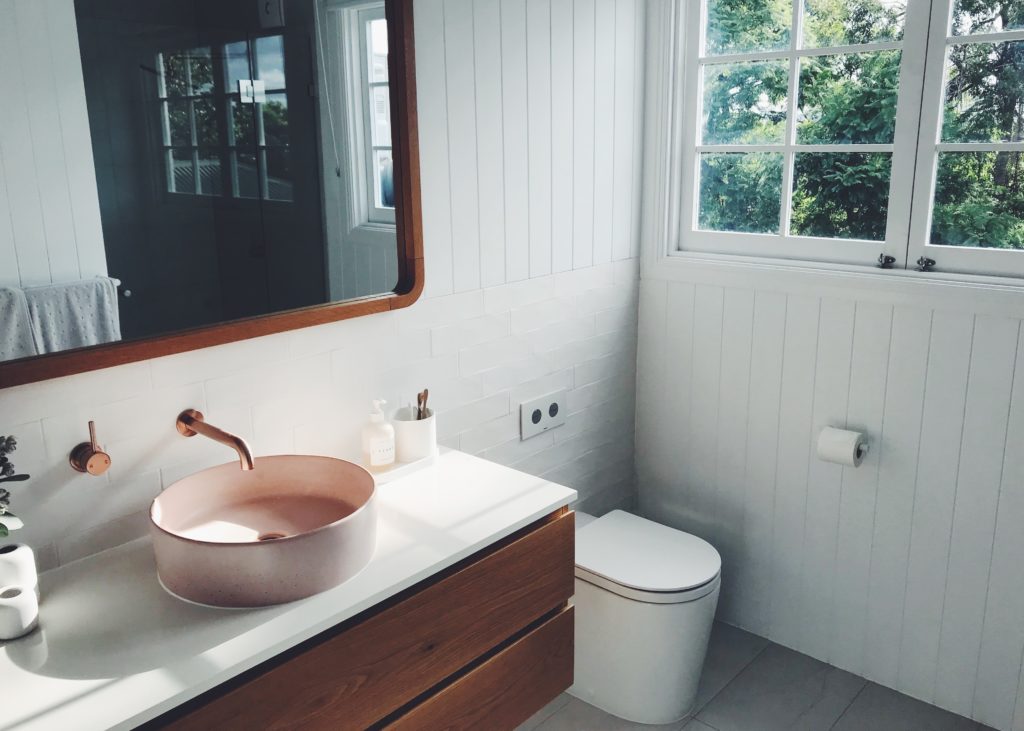 While many companies during this time have definitively told employees not to expect to return to their offices until January 2021 at the earliest, my company has been considerably more optimistic. As such, when they declared that we wouldn't be expected to return to the office until October 1st, 2020 — a change from their usual cadence of giving us week-to-week updates — I decided to take advantage and return home to the East Coast. I was worried, however, about contracting the coronavirus during my journey and, consequently, giving it to my family. While drive-thru testing was widely available in the suburb my parents resided in, I didn't feel comfortable sitting in their car or even calling an Uber to take me to get tested. As such, I began to research other methods to get tested. 
An easy way to get a COVID test
It turns out that the easiest way to get tested is to request an at-home testing kit through LabCorp. (The kit is covered under most insurance, by the way, but otherwise costs $119.) You simply fill out a quick survey online, essentially detailing whether or not you have potentially been exposed to the virus, and LabCorp sends you a compact kit to the address you specify. I did this prior to my flight, ensuring that the kit had arrived and was in my quarantine room before I arrived home. I then proceeded to quarantine for 4-5 days. I am lucky enough that I had access to my own bedroom and bathroom during this time and I had my family leave food on paper plates and bowls outside my room so I could readily dispose of them as well. 
How long I quarantined before testing
Now, the advice on when to get tested for the coronavirus after a potential exposure is varied. Some say that 3-5 days is sufficient, but there is evidence that the chance of a false negative remains relatively high, even then. As such, from what I read, it looks like your best bet is to test yourself on the eighth day after your suspected exposure. Still, a big part of my intention to get tested was to spend more time with my family, instead of living inside a small bedroom for a full 14 days. Moreover, taking the test on Day 8 would mean that by the time I received the results, two full weeks would have likely passed. So, I took a slight chance and tested myself on the fourth day after my flight. 
How my at-home COVID test worked
The testing process was easy: I first registered my kit online, detailing the time I was planning to take the nasal sample. When you request a kit from LabCorp, you also create a login ID and password on their website. This is the portal through which you register your test kit, track your sample, and later see the results of your COVID-19 test. There is a barcode on the outside of the box that LabCorp sends and it's important to register this, first, before you open the kit and begin the process of collecting your sample.
After registration, I went to the bathroom, washed my hands thoroughly, and opened the kit. Inside, you will find detailed instructions that essentially ask you to remove the cotton swab they've provided and insert it slightly up each nostril, turning it three times to collect the sample, and then placing the cotton swab, face-down, in the test tube they provide. You then have to pack your test tube in the materials they provide, which includes a pre-stamped FedEx box.
So, to summarize, I took my nasal sample, placed my test tube in the plastic cover they provided, placed that cover inside the test kit with my registration number on the barcode, and then placed that kit inside the FedEx box included. I then sealed the FedEx package and placed it outside my room. I had already looked up nearby FedEx drop-off locations, so my parents drove less than five minutes to drop off my package, which I was then able to track online. 
When I received results
From the moment LabCorp received my kit, it took less than 24 hours for me to receive my results. However, it did take almost 24 hours for them to receive my kit, despite the FedEx Express Shipping included. Still, I was incredibly impressed by this system and I wish there had been more information available about this kit when I was researching coronavirus testing methods.
I will say that typically, LabCorp has a turnaround of 2-3 days, which is still a lot better than local pharmacies, which can take 6-10 days. Given that I had paid a little extra to take advantage of a flight deal that allowed me to have my own row, had worn two masks for the duration of my journey, and also had an early morning flight which meant I hadn't encountered too many people in the airport, I felt comfortable taking my test after four days of quarantine. In total, I was only in quarantine for about six days before receiving my negative result, which was a much better experience than a full two weeks, allowing me to spend more time with my family and further ensure that they'd be safe, too. Hopefully, my experience with this kit will allow others to get ahold of it and test themselves from the safety and comfort of their own home.
Keertana Anandraj is a recent college grad living in San Francisco. When she isn't conducting international macroeconomic research at her day job, you can find her in the spin room or planning her next adventure.
Image via Unsplash
Like this story? Follow The Financial Diet on Facebook, Instagram, and Twitter for daily tips and inspiration, and sign up for our email newsletter here.