When it comes to easy, delicious, and healthy recipes, nothing can beat (beet, tee hee) the roasted vegetable medley. All you have to do is give it a toss in your oil and seasoning of choice and pop it into the oven for an hour and a half (ish). Make a big batch of these this week and feel both satisfied and totally un-guilty! (Plus, have tons of time while they're roasting to do other things. We both managed to get some cleaning/work done while our respective dinners were cooking, and I have to admit, it's a pretty good feeling.)
Both of these recipes just need a quick tossing in their seasoning, followed by 1-2 hours in a 375 degree oven, depending on how crispy you like your veggies. That's really it!
Note: In both recipes, the accompanying salad/protein is relatively small in quantity because the point is to eat a metric shit ton of veggies. But you're of course more than welcome to put more protein or other sides along with it. Totally up to you!
They both serve about six people.
RECIPE ONE: SWEET ROOT VEGETABLE MEDLEY OVER LETTUCE
4 Parsnips, cubed
5 Sweet Potatoes, cubed
4 Fresh Whole Beets, cubed
3 Turnips
1/2 bulb of garlic, minced
3 tablespoons Extra Virgin Olive Oil
Salt & Pepper to taste
Served on a bed of mixed greens with optional tahini sauce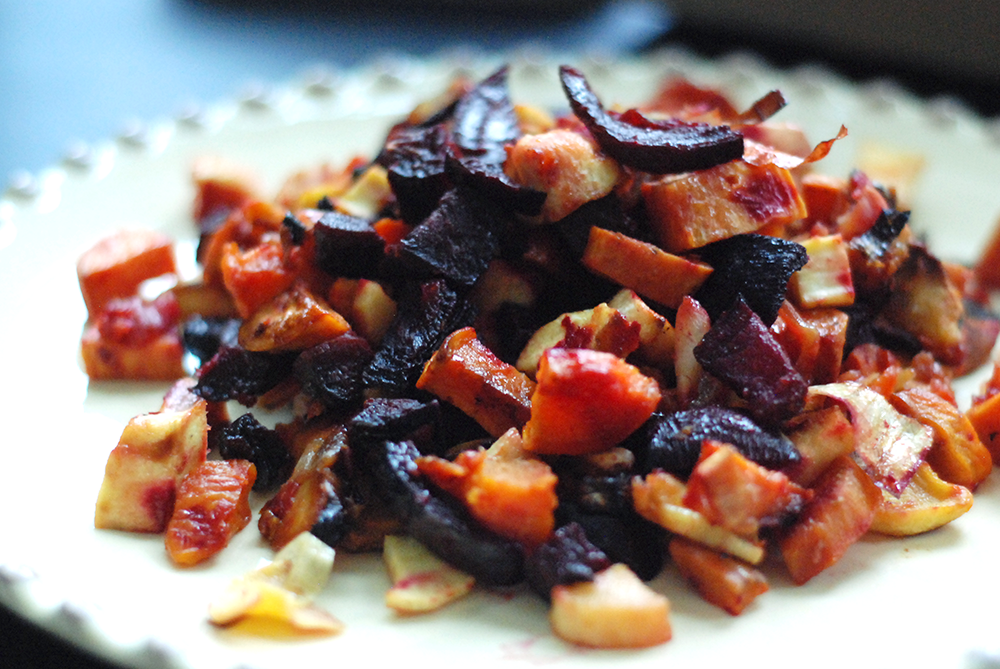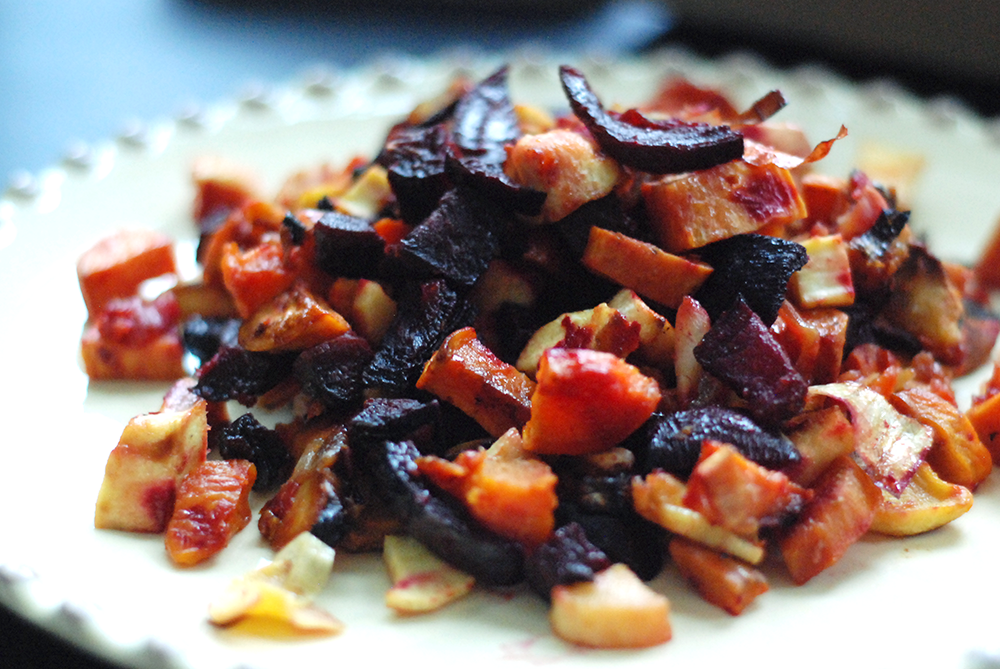 RECIPE TWO: SAVORY VEGGIE MEDLEY WITH SAUTÉED CHICKEN
1.5 lbs brussels sprouts
4 large carrots
1 small sack baby yukon gold potatoes
4 tablespoons olive oil
Salt, pepper to taste, and herbes de provence to coat (I added a little sage as well)
4 cloves of garlic, minced
3 chicken breasts sliced and pounded thin into 6
1 tablespoon olive oil, salt and pepper to form a light crust for the breasts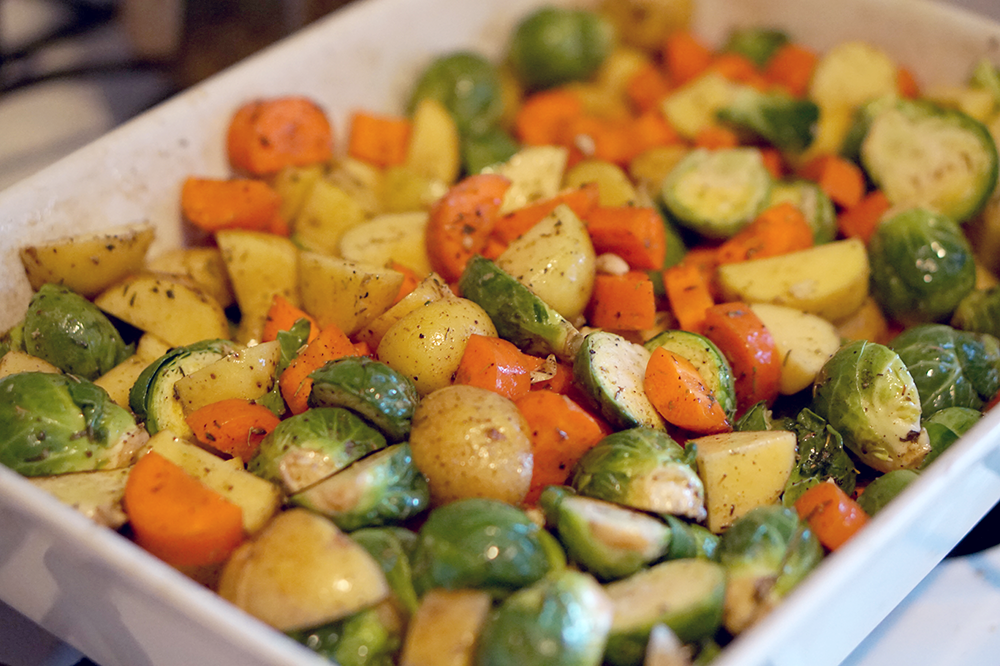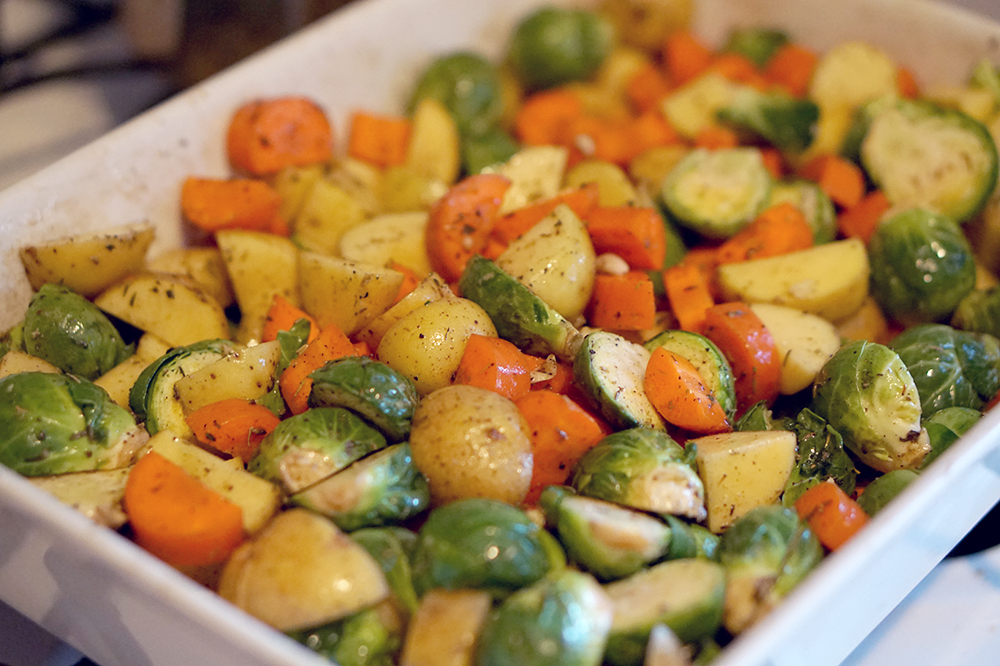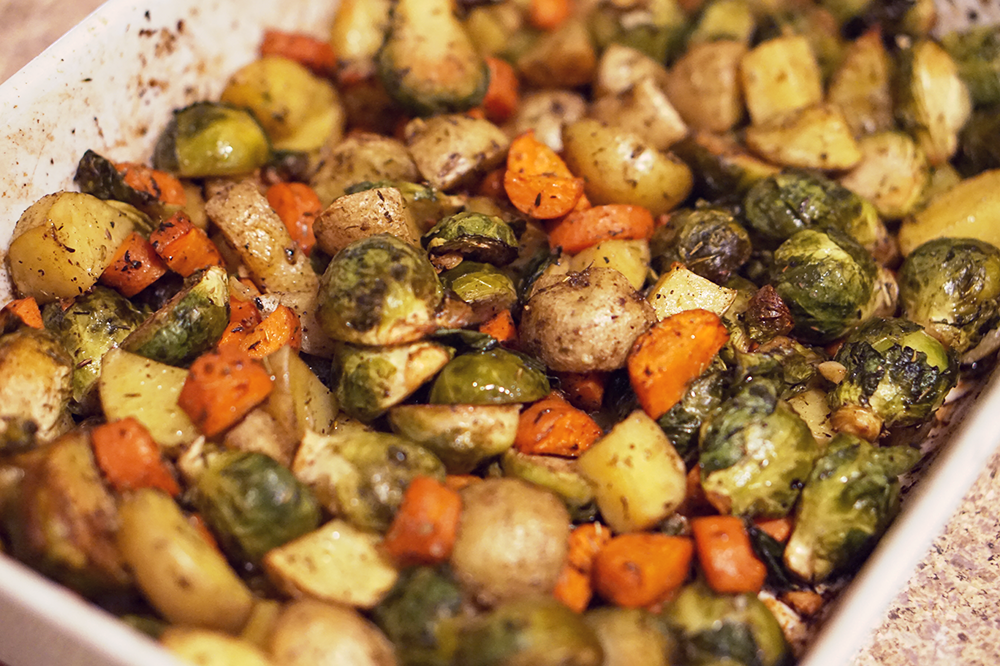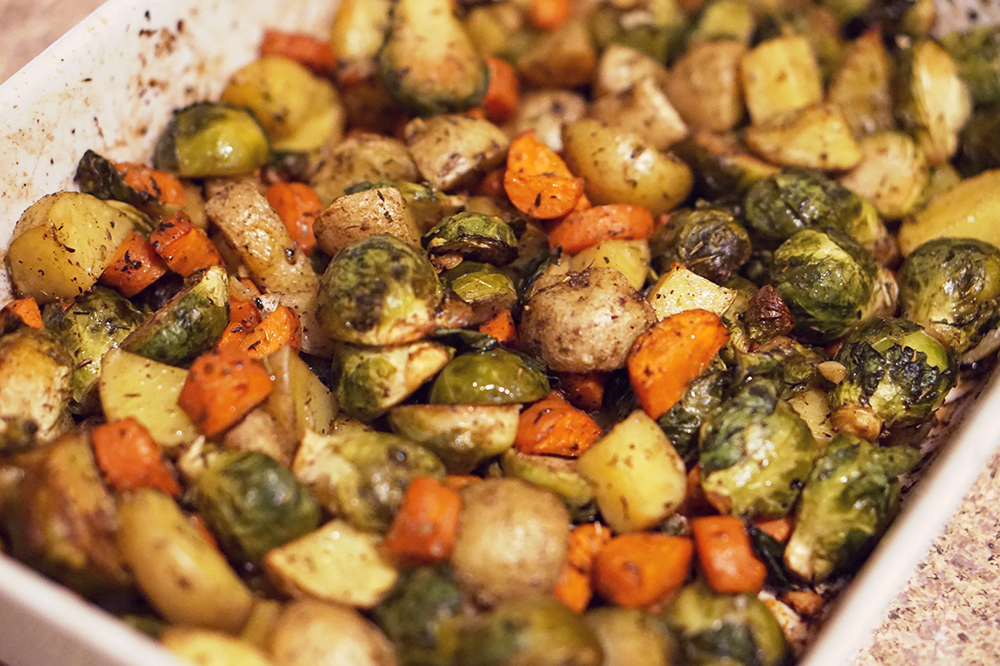 Feel like you'll never save enough money to be a real person? So did Steph Georgopulos. Read about it in Some Things I Did for Money.