A Personal Trainer's 5 Ways To Make Your Workout Clothes Last Longer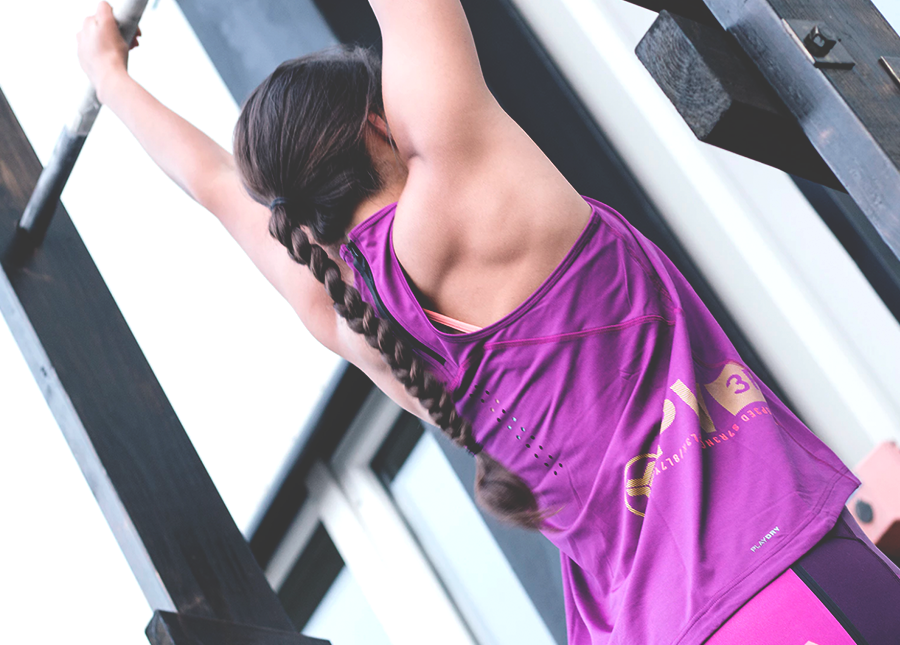 If you're anything like many fitness fanatics, you spend more money on your workout clothes than you do groceries. Lululemon, anyone? Let's face it, we need every bit of motivation to get ourselves to the gym — and getting to flaunt a new gym outfit is our favorite kind of motivation.
Thanks to this motivational technique, our glutes get tighter, but so do our wallets — and those weekly shopping trips start becoming less and less realistic. To remain stylish, without breaking the bank, it's important to make your clothes last. After all, you need to get your money's worth, right? Here are my five top tips for doing exactly that.
1. Wash Workout Clothes Separately
It's easy to toss everything into the wash, along with towels and jeans, after a long, hard day. Doing so, however, can add unnecessary wear and tear on your workout clothes.
"Wash active fabrics together, separate from your other clothing. Don't mix your leggings with your jeans and your sports bras with your towels. The big reason for this is pilling. When technical fabrics rub against things like cotton towels, it causes the fabric to pill more quickly and look worn out quicker. Keep ordinary fabrics and active fabrics separate on laundry day," explains Suzanne Nobles, owner of Agent Athletica.
2. Put Them Away Properly
Are you guilty of shoving your workout clothes into a "miscellaneous" drawer in your closet? No one likes to put away laundry because there never seems to be enough room for all of those clothes. This bad habit is just one more reason why your clothes are wearing well before they should. Stuffing clothing into a small drawer will cause unnecessary damage — clothes wrinkles and pulls every time you dig through them and then shove everything back inside.
3. Use a Dry Cleaning Service Regularly
While it might seem like a frivolous expense, using a dry cleaning service can extend the life of your clothing. One of the greatest advantages of using a dry cleaning service is the gentle process that maintains your clothing's quality:
"Dry cleaning has a soft wash process compared to machine wash. The mild rotation of the drum in the machine and use of liquid solvent help protect and clean the garment delicately," according to Why Dry Clean Compared to Machine Clean. This is critical for athletic fabrics that are much more delicate than cotton or jean.
Not to mention, dry cleaning deep removes the toughest odors and stains, so your workout clothes stay fresh, not smelly. If you can't afford weekly dry cleaning, prioritize it as a monthly expense to keep everything in like-new condition.
4. Turn Items Inside Out
No one likes a faded t-shirt or bright pink leggings that have lost their luster. Next time you throw your workout clothes into the wash, turn them inside out. Doing so will help prevent colored items from fading since you're eliminating direct contact with cleaning detergent and hot water.
This is also the best way to get your fitness clothes as clean as possible. As Jessica Smith, of VirtCHAARG NYC, points out: "Most of the sweat, dirt, and oils accumulate on the inside of our outfits."
5. Get Your Detergent Right
There are a number of details to consider when choosing detergent for your workout clothes — and yes, you may want to consider buying special detergent if you want to get the most from each item. Mackenzie Havey, track, and field certified coach, shares three important tips:
Leave fabric softener out of the equation, which tends to coat the specialized fabrics, preventing them from absorbing water and being washed.

Go easy on the detergent. Using too much can have the same effect on your items as fabric softener.

Use sports-specific detergent, which is created especially for delicate fitness materials.
Keep Your Clothes Fresh
Stop spending half your paycheck on workout clothes. Instead, make your favorite fitness items last longer and look better by using the right detergent, washing them separately, and finding room for dry cleaning in your budget.
Jessica has been writing for more than ten years and is currently a full-time blogger. She is also an ACE Certified Personal Trainer, NASM Certified Fitness Nutrition Specialist, and the owner of her own personal training business, Honest Body Fitness in San Diego. She's written for Shape, MyFitness Pal, Reader's Digest, AARP, SnapFitness, 24 Hour Fitness and more. Follow her on Twitter, Facebook, and Instagram for health articles, workouts tips and more.
Image via Unsplash