Shopping Smart
All Of My Purchases That Were & Weren't Worth It In June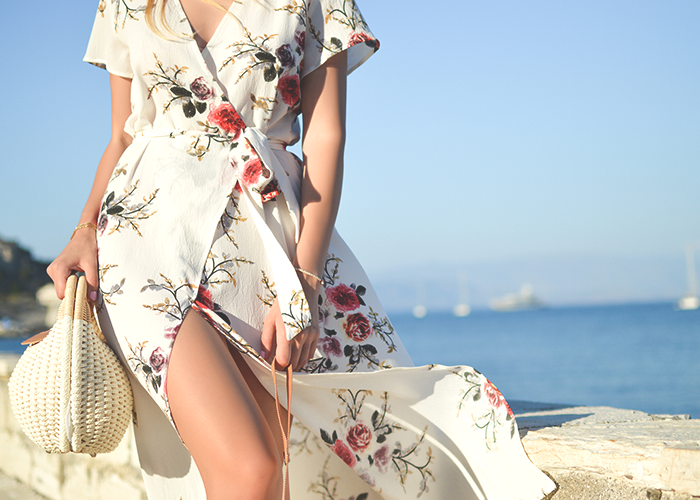 After reading Holly's piece on her saddest wastes of money for 2017 thus far, it got me thinking about where I am currently spending my own money, and whether I'm happy about these choices. As a financial shit show, I had an inkling that going through my bank statements and receipts with a fine tooth comb would ~enlighten~ me into understanding my own spending habits better, and therefore improve them with that awareness.
I've come to somewhat expect to look back on my spending each month and regret several things I spent my money on. In June, however, there were only two purchases I really regret! Yay! But these still added up to a tragic waste of $65.72. And, I realize both of these purchases were made when I was feeling pretty low. I thought that I would feel better about myself if I treated myself to a nice makeup item or had something cute to add to my wardrobe.
But I didn't feel better — just more broke, and honestly, a little emptier. It's truly is interesting to do these write ups each month to reflect on what I am buying and most importantly, the reason why. It's really raising my self-awareness, and ultimately I think I can find a little more happiness (and money in my pocket) if I stop to ask myself how I'm feeling when before I buy something that's just going to add to the rest of the "stuff" I already own.
Anyway, without further ado, here are my monthly regrets and wins for June.
Shit I Regret Spending Money On This Month
Smashbox Studio Skin 15 Hour Hydrating Foundation ($44.52)
Ugh. Do not get me wrong: This foundation is fantastic, and I adore it. The coverage is amazing, it really does last, looks pretty natural, and doesn't break me out — all features that make it a quality foundation in my opinion, and something that might be worth the investment if you have a lot of disposable income. However, at $42.00 a bottle, that is just not sustainable for me. Additionally, I found CoverGirl's new Elixir foundation
for $12.00 in the drugstore, and I adore it just as much. And, it's about a quarter of the price. Damn.
Oh well, I will do better next time.
Target jean shorts ($21.20)
REGRETTTTT.
I desperately needed a pair of jean shorts for the summer, and shorts at Target were on sale for $20.00 a piece. Perfect, right? WRONG. The pair I purchased ended up being that cheap, stretchy material that expands after wearing them for, like, 30 seconds, and then you're constantly pulling them up. They look terrible and I really hate them. I wish I had just sprung for a nicer pair that I could actually wear, you know, out of the house.
Total wasted: $65.72
Shit I'm Glad I Spent Money On This Month                  
Cheap bottle of red wine from Trader Joe's ($6.00)
It was delicious, and I got to share it with one of my best friends for a lovely evening of just hanging out and talking. And, to be honest, I don't think I would know good wine
if it hit me in the face. So, this will be my new favorite bottle for under $10.00. Score.
Gas for a trip to Northern Michigan ($34.00)
For the Fourth of July weekend, two of my best friends and I ventured up to Traverse City, a lovely little town in Northern Michigan, right on Lake Michigan. It's about four hours from where we live downstate, so it takes about two tanks of gas to get there and back. I split the gas costs with the friend I drove up with, which ended up costing me around $34.00. It was a perfect weekend, filled with wine, sun, lake, fire, and a whole lot of friend love. I'm glad I had the means to get up there and take some time off to relax.
Total Spent: $40.00
Molly is an assistant digital strategist by day and a writer by night. She drinks way too much coffee and can be found on Twitter here.
Image via Unsplash