Single-Serving Protein Pancakes For The Perfect Start To Your Work Day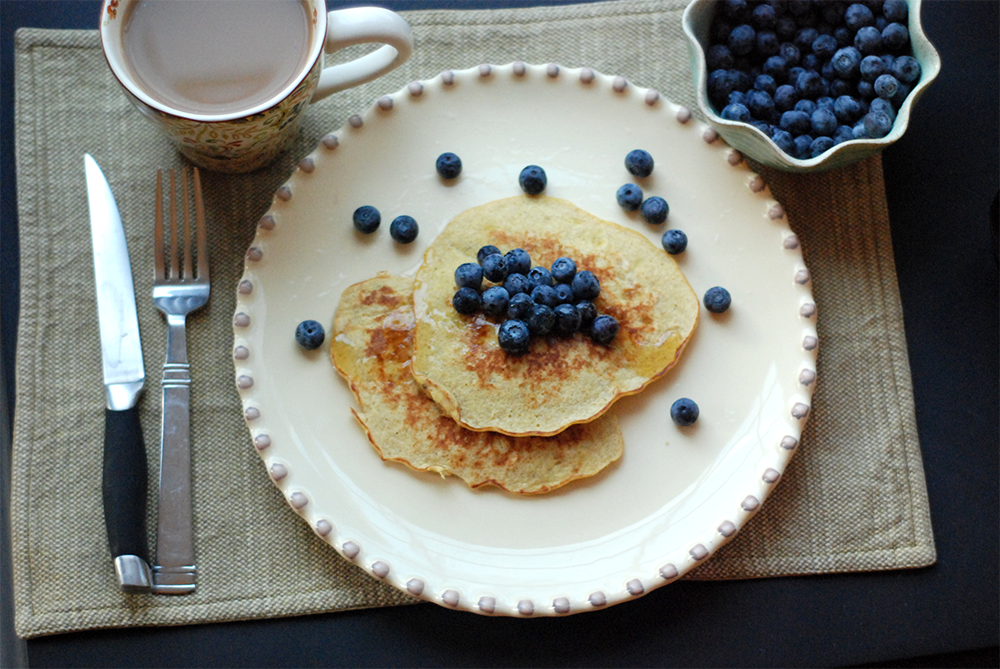 My Monday mornings always need an extra boost of something to help get my ass out of bed and onto another day of #werk, especially when I've spend the weekend running around trying to find an apartment (in the rain) and getting little sleep. This pancake recipe was passed down from a friend, who also values a hearty breakfast that will keep you full without making you feel spherical when you're through eating it. This is what you'll need to whip up a single serving breakfast sized portion of these protein pancakes.
1 mashed banana
1 egg
1 tsp of baking powder
1 tsp of cinnamon
3 tbs of oat flour
1 tbs of yogurt
Blueberries & syrup for topping
Add all the ingredients into a bowl. Mash there banana with a fork so that there are no clumps. Whisk vigorously until smooth. Pour over a hot buttered skillet. Once you see tiny little air bubbles, your pancakes are ready to flip. Cook them on both sides for about 3 minutes. Plate, spread syrup and fresh berries over and enjoy!