Store-bought vs. Homemade: Hummus That Will Put Sabra To Shame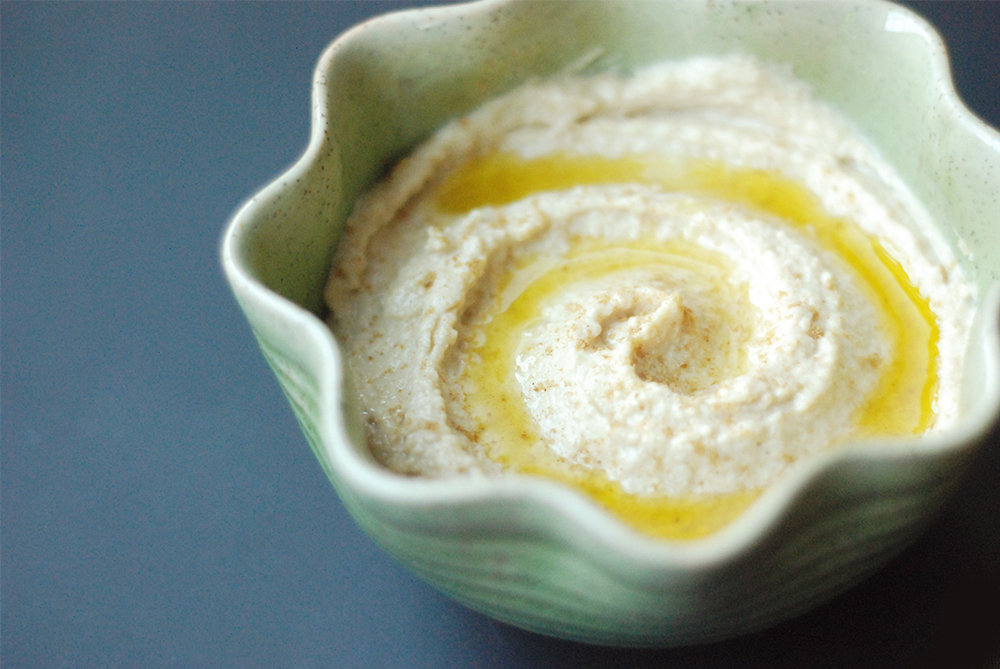 We go through a good deal of hummus in our household, and we rely on it for those quick fixes of protein (and let's be honest, a good deal of healthy fats too). We used to purchase the 17 oz. Sabra hummus container at the grocery store, which goes for around $5.70. Now, Sabra hummus certainly doesn't taste bad but I do find the texture to be overly creamy, almost as if they've pulverized the those little chick peas into oblivion =/. I also find it to be slightly too salty for my taste. I prefer homemade hummus because it has a more natural and organic texture (I like tasting the tiny bits of chick peas in each bite) it's also slightly thinner and easier to spread on snacks.
The recipe below yields 20 oz. of creamy, perfectly salted hummus goodness that is addictive AF. You can smugly beam with the pride reserved for watching guests slather heaping tablespoons of it onto pita, crackers and vegetables as a part of the sacred pre-dinner aperitif. This made-from-scratch hummus can easily be whipped up in your kitchen as often as you need it. For a household like ours who are big fans of all different varieties it's also easier to customize the recipe and tweak it to your preference. You could ladle a tablespoon of chopped roasted garlic on top or even a bit of an olive tapenade. I'm all in!
For this recipe based off of Alton Brown's recipe (the only individual I'll trust for my guacamole & hummus recipes) you'll need:
Two 15-ounce cans chickpeas, drained – $1.40 (.70 cents per can)
2 cloves garlic, minced- .30 cents
1 1/2 teaspoons kosher salt – .5 cents
1/3 cup tahini, stirred well –.70 cents
5 tablespoons freshly squeezed lemon juice – .25 cents
1/4 cup extra-virgin olive oil, plus extra for service – .35 cents
Cumin – .10 cents
1/4 cup of water
(I like adding in a pinch of cayenne pepper to add some heat to my hummus, but this is totally optional.)
All in, this recipe costs about $3.50 to make. Yes you aren't saving bucket loads of money in one go, but when you're running through these containers twice a week at times (guilty) it does makes a difference on your annual grocery bill!
The recipe is simple to follow! Chickpeas, garlic, and kosher salt are added into a food processor. Process it for 15 to 20 seconds. Before proceeding, stop, scrape down the sides of the bowl, and process for another 15 to 20 seconds. Add the lemon juice and water. Process for 20 seconds. Add the tahini. Process for 20 seconds, then scrape down the sides of the bowl. With the processor running, drizzle in the olive oil.
Once you transfer the hummus to a more chic bowl, you're ready to dig in! Upon serving, I made a swirl little indentation with the back of a spoon and drizzled just a little extra virgin olive oil for presentation and to quell the anxieties of my inner Martha Stewart who wanted it #cameraready. Finally, I sprinkled with a pinch of cayenne pepper.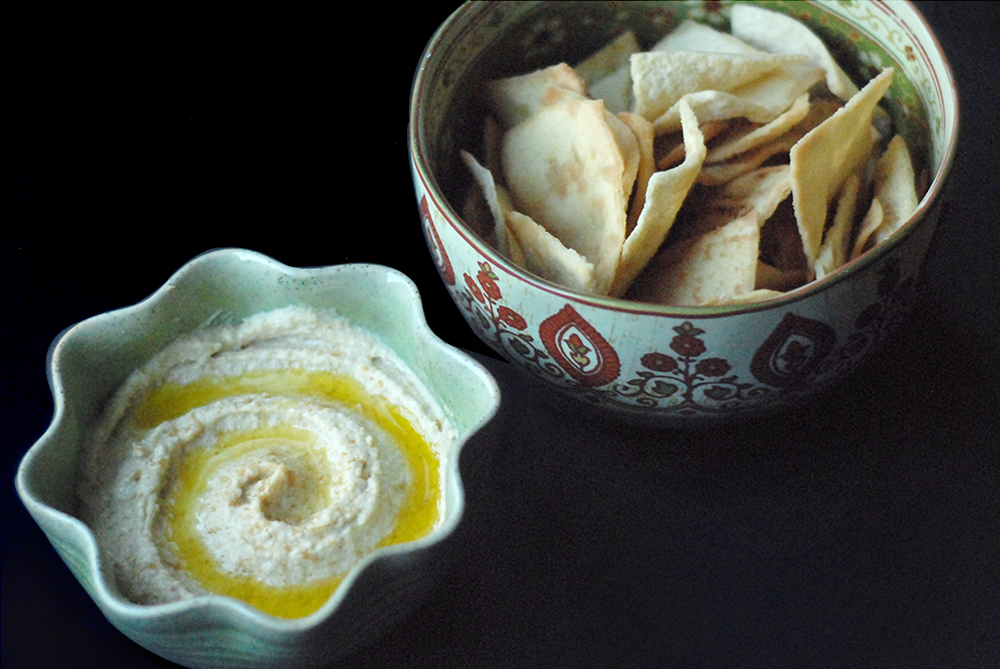 I usually serve this hummus along with pita chips and mixed olives as part of The Trifecta of any great pre-dinner aperitif. If you aren't serving this salty snack that encourages your guests to guzzle more drinks, you're doing it all wrong.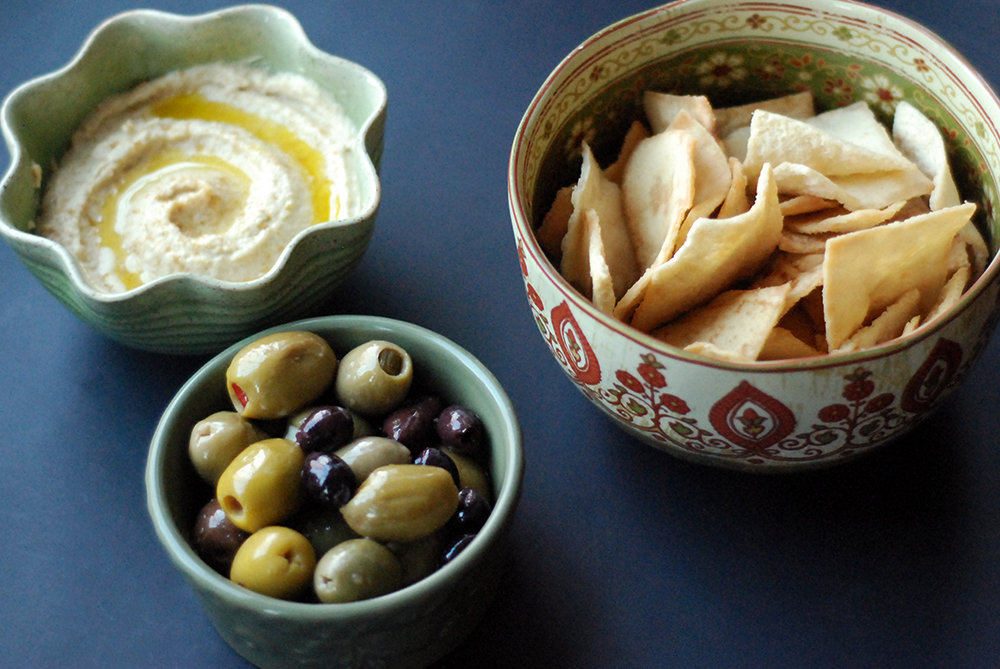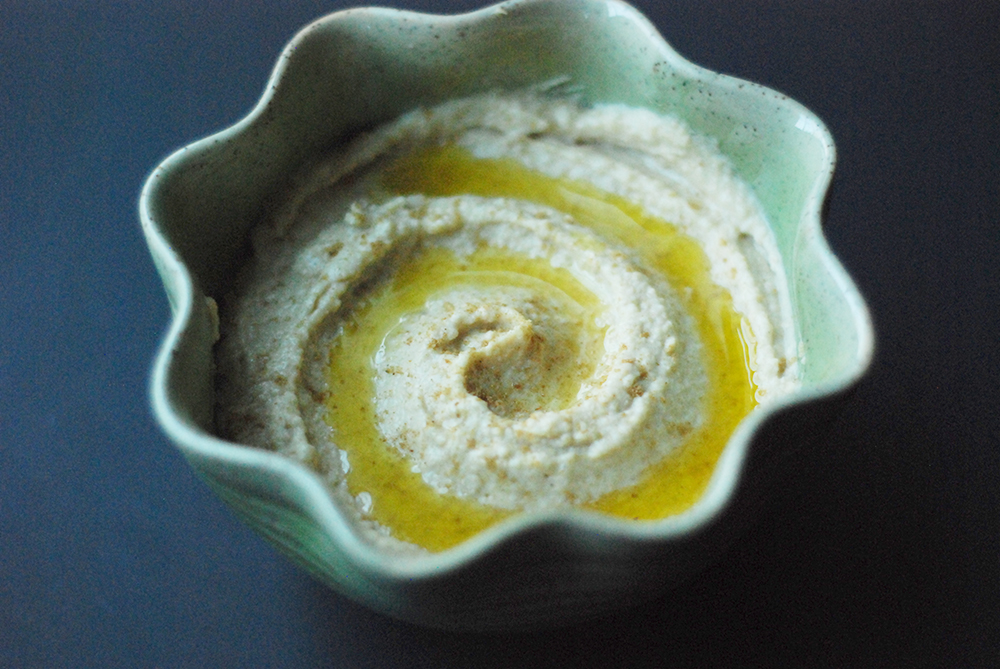 Oh yeah, we can't forget these bad boys. Watching it down with lemon + vodka + seltzer. is most definitely the way to go