I Tested 6 TFD Budget Beauty Tips, And This Is What Happened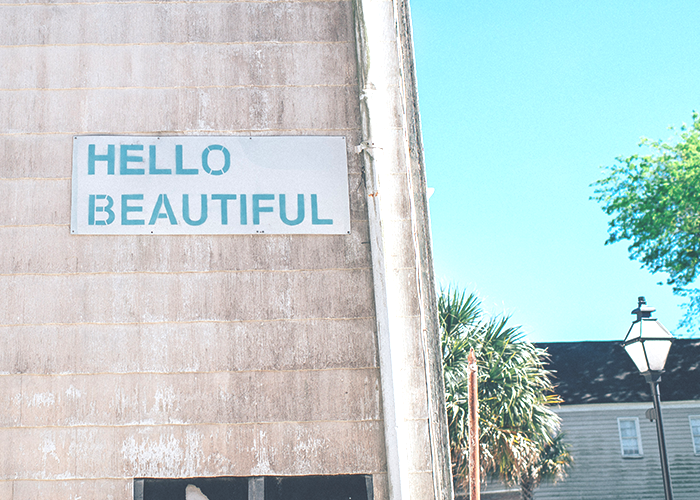 Just last week, we ran a post where I rounded up a few budget beauty secrets from some ladies in my life. Over the weekend, I decided to test them out to see if they really were as brilliant as they sounded. This week, I'm back with an honest review of six of the most intriguing tips I got. There are definitely more tips from the list (and probably hundreds more in the depths of Pinterest-black hole that I'm trying really hard to stay out of). I'd like to give them all a go at some point — and I will promptly report back once I do — but these six were all I could tackle this weekend. Surprisingly, most of them were huge winners. So behold, Six TFD Budget Beauty Tips, tested by yours truly, and, for the most part, given the Mary Seal Of Approval.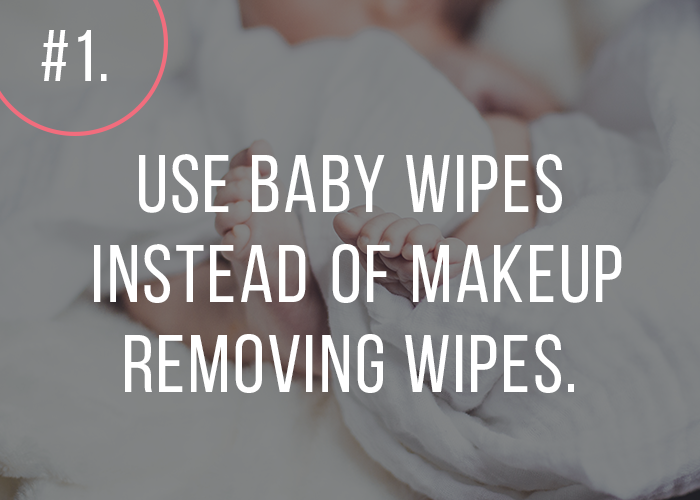 Image via Unsplash
This tip required me to wear makeup — which I don't normally wear a lot of — but for the sake of testing the hack I caked that shit on. I also did a few different test runs of this to see how it would remove different types of makeup.
Pros: First, I tried to remove just my face makeup. It all came off pretty quickly and easily, and I definitely didn't feel the need to use more than one wipe. It was definitely effective at removing foundation/blush, so if this is all you use for your makeup routine I say go for it.
Cons: The scent is weird since they're baby wipes. I've changed a fair amount of diapers in my days as a nanny, so putting a baby wipe to my mug feels kind of disgusting. But I know it wasn't used to wipe a booty, so I guess it is okay. I'd also steer clear of this tip if you use a lot of eye makeup. I did try wiping off eye makeup with this: one eye with only eyeshadow, and one eye with mascara and liner as well. It removed the eyeshadow easily, but the mascara just kind of went everywhere.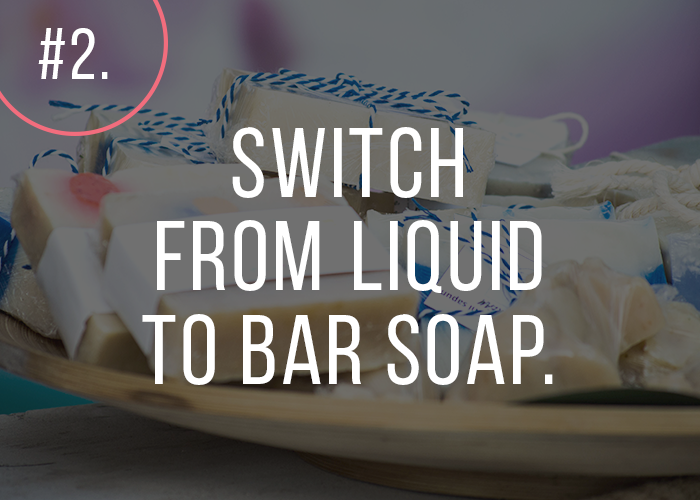 Image via Unsplash
For some reason, I've been under the impression that bar soap is not as moisturizing as liquid body wash, so I haven't purchased it in years. However, bars do seem to last longer and usually cost a lot less to get in bulk, so I've decided to give this a shot. This is going to be more of a long-term test to see how long each bar lasts, and if it is really a more cost-effective way to cleanse my bod. For the purpose of this post, I mostly was just testing the moisturizing abilities of the bar. I showered with liquid Dove soap one day and the next I used a bar of Dove soap.
Pros: I actually felt a lot cleaner when I used the bar. It seems to have left much less residual soap on my skin. I also felt equally as moisturized by the bar than I normally do when I use the liquid version. To be fair, I'm not a dry-skinned person, so this could definitely vary depending on your skin type. But I think it is definitely worth a shot.
Cons: The liquid is arguably prettier (the cucumber scent that I bought was a really pretty mint-green color), more strongly scented, and very easy to lather up. But to be honest, bar soap wins. (<– So far…I'll get back to you in a few months and see how long this junk actually lasts me.)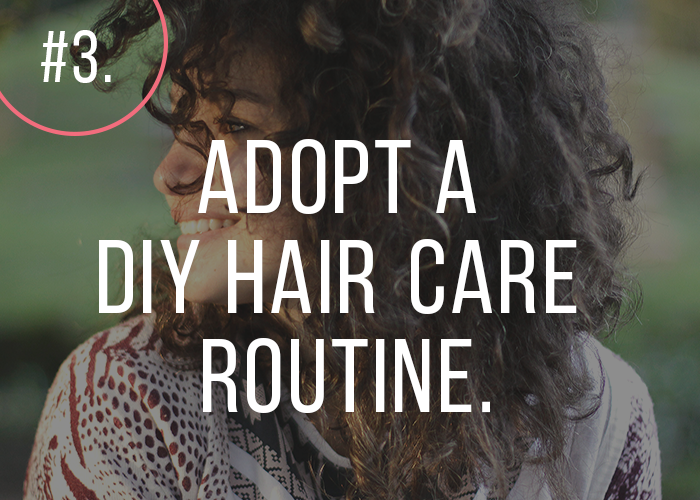 Image via Unsplash
The person who gave me this tip suggested a vinegar rinse for "washing" my hair, and a olive oil or coconut oil "conditioner." A soft Google search informed me that I should be using apple cider vinegar, and I was very pleased to emerge from the shower smelling like a fresh fall salad.
I decided to use olive oil for my conditioner, because a) I am Italian, and therefore have it in excess at my home, and b) using coconut oil would require a process of melting it and then transporting it from the kitchen to my shower before conditioning, and I didn't have time to play games. I decided to test the DIY-shampoo and conditioner both separately to get accurate results, then did them together the next day.
Pros: My hair felt super clean after doing the vinegar. And after I blow-dried it, it was shiny and soft as hell. The olive oil conditioner on its own gave me similar results. I really liked both of these, and would definitely use them separately.
Cons: I straight-up smelled like a meal. Salad dressing is delicious, but definitely not a scent I want on my head all day. I would definitely use them separately and hope that whatever other product I use that day covers the scent up a little bit.
Also, I am curious as to whether or not the olive oil would begin to build up and make my hair feel oily after continued use. I only wash and condition my hair about once or twice a week, so I might give it a shot for a few weeks and see how it works out.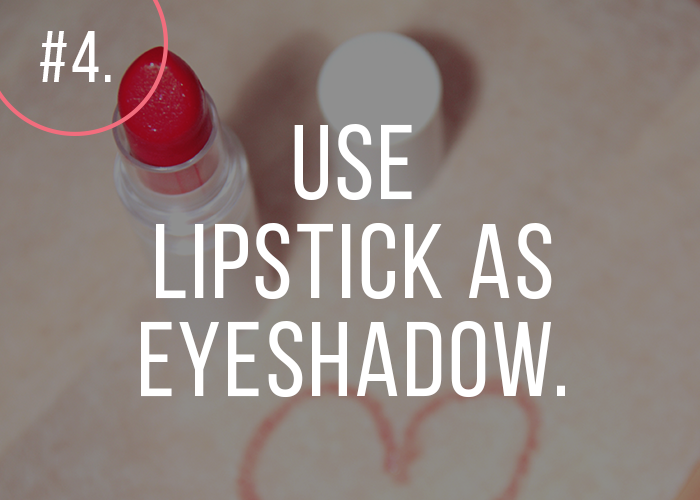 Image via Unsplash
This was a scary tip for me, because I don't normally wear lipstick or eyeshadow. But I did like the idea of using a lipstick on my eyelids. I have such fun lip colors and most eyeshadow I own is boring and neutral. I decided to go with a burgundy shade of Wet & Wild lipstick that I bought once when I thought I could be the type of woman who wears burgundy lipstick. (Turns out, I can't be.) But once I applied the stuff to my eyelids, the results were fascinating.
Pros: This lipstick was super creamy and easy to blend into my lids to make it look a little more ~natural~ than a slick of dark burgundy on my eye. I concentrated it mostly on the outer corners of my eyes and worked my way in, and it gave a really pretty, smoky, fall-ish look. I will definitely be wearing this more often. I also tried the burgundy lipstick on my lips to see how  it would pair with the matching eye look. While I'm definitely still very much not a person who can pull off that sort of lip color, it did look really cool paired with the eyeshadow.
Cons: I have nothing bad to say about this. As long as you're not too ambitious when first applying, this is a really cool look, and really easy to keep natural or to glam up. It you go to hard with the product, it might get everywhere depending on how creamy the lipstick formula you're using is. But mine worked out perfectly.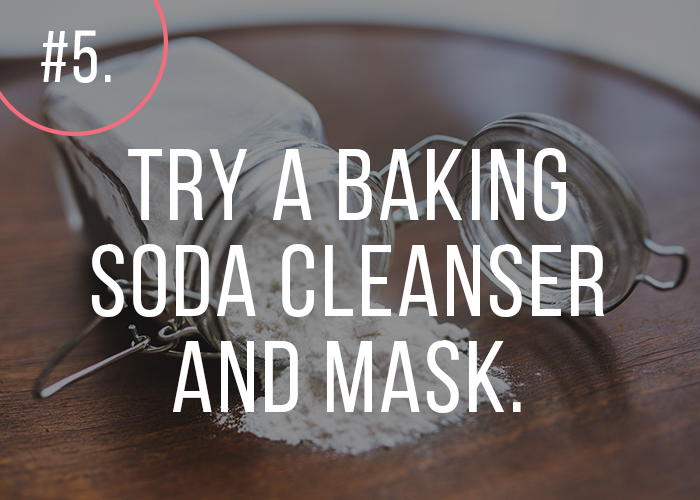 Image via Unsplash
As someone with #ProblemSkin, this terrified me. I don't like introducing new products to my face, especially because I feel like I've finally figured out a skincare routine that works really well for me. But, I put my faith in the universe and gave it a shot. I did the cleanser one night, and the mask the next night because I didn't want to try both at once and risk being too harsh on my skin.
Pros: It definitely was a great exfoliating cleanser. I felt like my skin was so much smoother after, and it didn't feel like it dried it out at all. It felt very polishing and refreshing. As a mask, it seemed to work well too. I can definitely see where leaving it on for 15 minutes once a week would be a good way to tame breakouts or problematic skin. Also, it is so so cheap. Which is v important because let us never forget, this is The Financial Diet.
Cons: As a face mask, it pretty much crumbled right off. I tried moving to my bed so I could Internet while it sat on my face, and I got crumbled baking soda paste all over my blanket. Also, I don't know much about the science behind this, but we got a few comments on the baking soda tip saying that it is bad for skin. I would definitely want to look deeper in to this if it worries you, but from what I found on the internet, it is safe to use.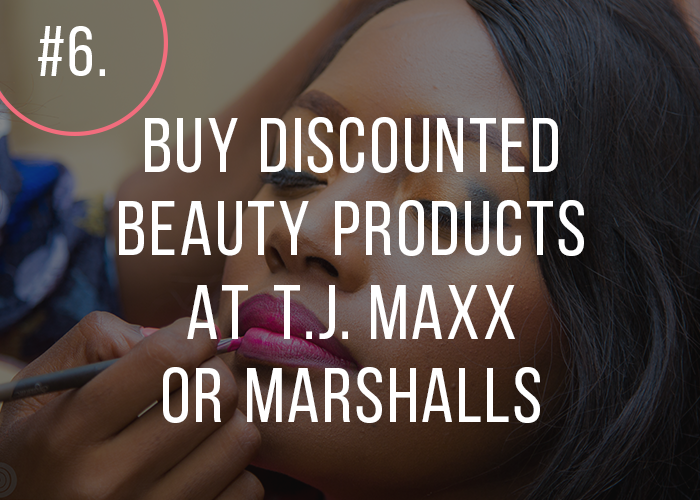 Image via Unsplash
This tip was fun to test because it meant that I had to go shopping for the sake of journalism. I actually didn't really spend almost anything (I think $7 total), but I did see a bunch of noteworthy items. The dry shampoo I religiously use (and purchase at Ulta or Stop & Shop for $8 a can) was there for only $5. Score!
Pros: You can definitely find some really great name-brand stuff, as well as some cool off-brand products that I haven't really heard of, which seem promising. For example, I found a similar blush palette (or maybe the same one?) mentioned in the tip from the original post, and it was under $3. I snatched it up because I wanted to see if I could be a person who wears blush (even though I'm at least seven shades of pink at any given moment). Three dollars is definitely a steal if you're just testing colors/testing out a type of product you wouldn't normally use, and therefore don't want to invest a lot of money in.
Cons: There is a lot of internet-talk about how these discounted products sold at T.J. Maxx are fake or made with lower-quality ingredients. I don't really know the degree of truth to this, and I am by no means an expert in any of this, but I'd say that trying some of the products are worth a shot. The dry shampoo I got seems to work just as well as the one I normally buy, so I'm trusting that for now. Stay tuned — I'll def let you know if my hair falls out or something.
Mary writes every day for TFD, and tweets every day for her own personal fulfillment. Talk to her about money and life at mary@thefinancialdiet.com!
Image via Unsplash