TFD's Weekly Amazon Prime Super-Sale Roundup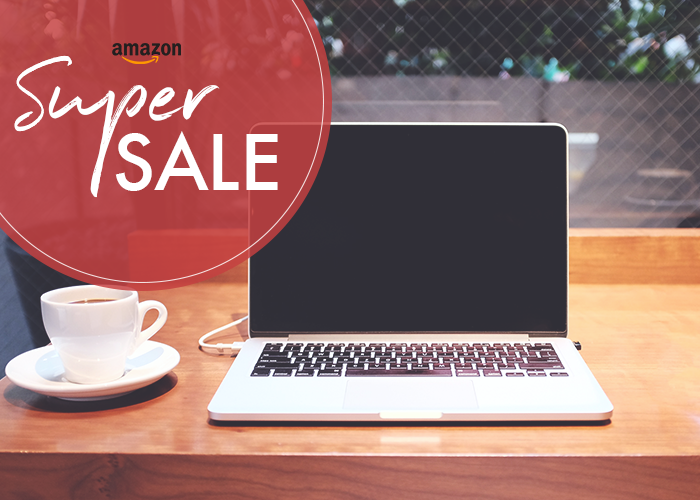 Hello all! Welcome to this week's roundup of awesome + useful products currently at a big discount on Amazon. From the bigger investment items your home needs to the things that are nice to have, we'll be letting you know when the stuff you've been wanting anyway has gone on sale (sometimes up to 78% off) so you can get the best deal possible! Thanks for reading — let's jump right it!
1. Etekcity Digital Food Scale and Multifunction Kitchen Weight Scale with Removable Bowl, 11 lb 5kg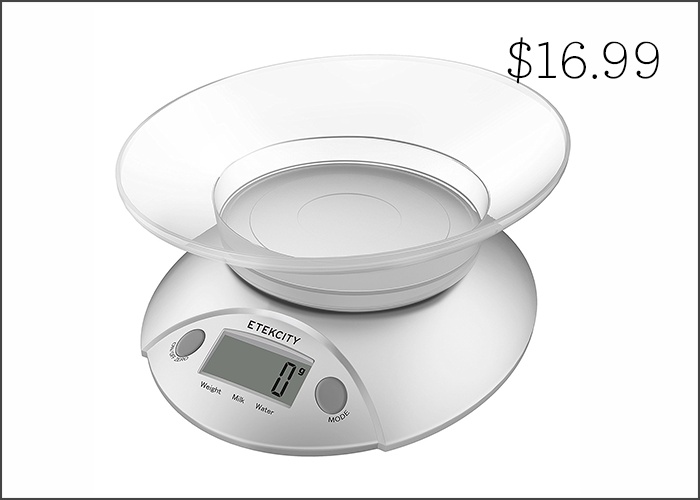 43% off. Hey look, it's a nifty kitchen scale! Now, if you bake, make bread, or (exactly) measure out anything else in the kitchen, this is an aweeeesome tool to have. Since I do quite a bit of baking and Joe brews his own beer and makes bread, having one of these things on hand is essential. Ours pulls apart, so it's easier to store — the bowl can be removed and tucked away into something else — and that's how the scale above is set up as well. This scale has a few different measurement displays, gets high reviews, and is nearly half off today. As you're building out your kitchen, this might be a good addition to keep in mind!
2. mDesign Over-Cabinet Hair Care Tools Holder for Hair Dryer, Flat Iron, Curling Wand, Straightener – Chrome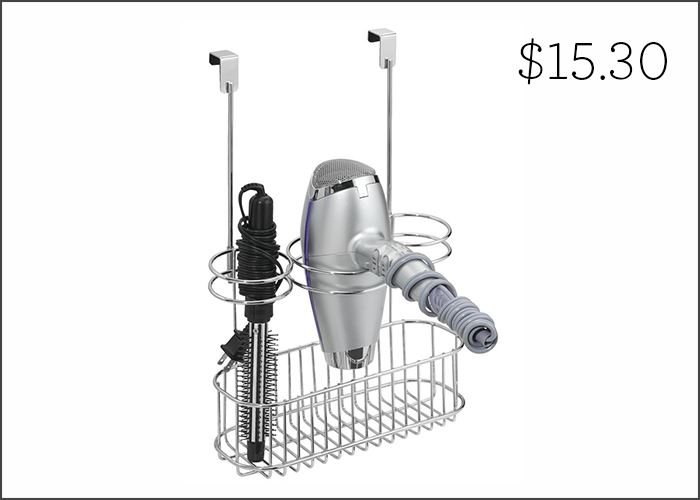 23% off. Our one, small, under-the-sink cabinet is the only place we have to store toiletries, toilet paper, hair tools, and other bathroom essentials. That means that having proper ways to store everything is KEY. I have hooks for both my blow dryer and flat iron, which help keep the cords wound tightly and neatly and the items themselves off the bottom of the cabinet. Much like a shoe organizer, an over-the-door storage rack is a good way to utilize vertical space for organization. This one is simple and will do just that — check it out!
3. ClosetMaid (1290) Cubeicals Organizer, 12-Cube – White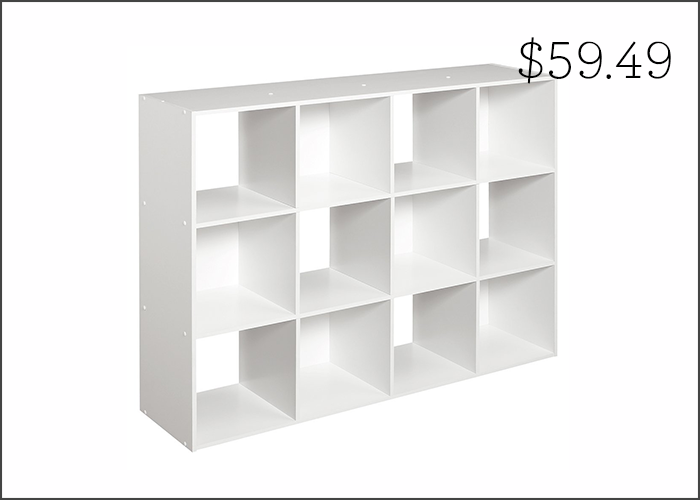 24% off. The other weekend, when I was visiting a friend's new home and getting the grand tour, I was astonished by how chic she made her basement look. And, let's be honest, that's not an easy feat for a room that gets little light and is, well…a basement. Lol. But, like any new home (especially a house!), they take time to upgrade and make one's own, and that's totally fine. Anyway, she used one of these cubicle square shelving units and filled every other one with small wooden and linen baskets and knick-knacks, and the whole thing had an exceptionally cheerful appearance (despite the fact that it was full of unsexy objects like books, tools, bins of supplies, etc.). This looks like exactly the right thing to organize a lot of stuff while keeping it tidy and stylish looking.
4. 6 Pairs No Show Socks Women No Show Liner Socks Womens No Show Socks Thin Low Cut Casual Socks Non Slip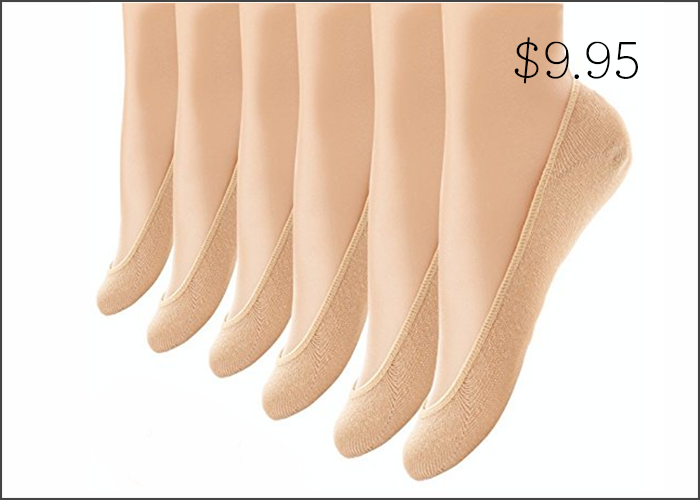 If I could go back in time and tell my younger self that the key to having comfortable shoes was the socks you wore with them, I would be a very happy woman. I threw away countless "unwearable" pairs of shoes because I either A) wore them without socks (because it felt uncool when my socks would show), and I was left with VERY smelly shoes or B) I'd buy the wrong type of socks for a shoe so they'd barely fit me, slip off, or be too snug. I'd get so fed up that I'd end up donating them or giving them away. FAIL. Buying the right socks transform any shoe-wearing experience, and I highly recommend picking up a pack of these simple, no-show ones that won't slip or fall out of place. Very reasonable price, too!
5. Dokotoo Womens Casual Open Front Long Sleeve Cardigan Sweater with Pocket
50% off. Ahh, it's sweater weather finally! The TFD team agreed in chat the other day that a deep cranberry or wine-colored sweater definitely looks incredible on everyone, is seasonal, and overall stylish as hell. I love a good slouchy, open-front sweater, as it gives you lots of opportunities to layer them with different items to create a variety of outfits. This one, in particular, is half-off today and snags very high reviews from customers. You can't go wrong, so check it out!
6. Bamans Yoga Dress Pants, High Waisted Black Workout Leggings For Women , Office Skinny Lined Leggings , Strechy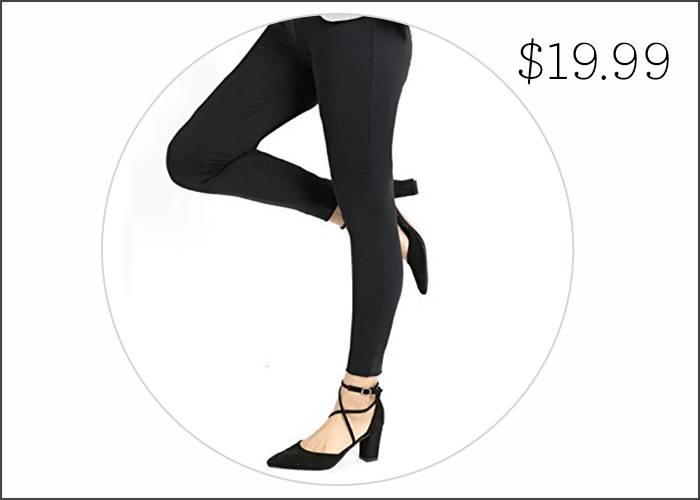 33% off. The idea of purchasing leggings that were disguised as acceptable work pants is kind of dangerous…but also awesome. These high-waisted, skinny black leggings are designed to look like actual work slacks but are super cozy, flexible, and breathable. What's kind of great is the idea that you can dress them up for work, and then pair them with a t-shirt to head straight to the gym or a yoga class. Sounds like a dream, doesn't it? If not for any other reason than not having to pack a heavy gym bag. If you're looking for something along the lines of these, do check them out, since they're on solid discount today!
7. Argan Oil Shampoo from Majestic Pure Offers Vitamin Enriched Gentle Hair Restoration Formula for Daily Use, Sulfate Free, Moroccan Oil & Potent Natural Ingredients, for Men and Women 16 fl.oz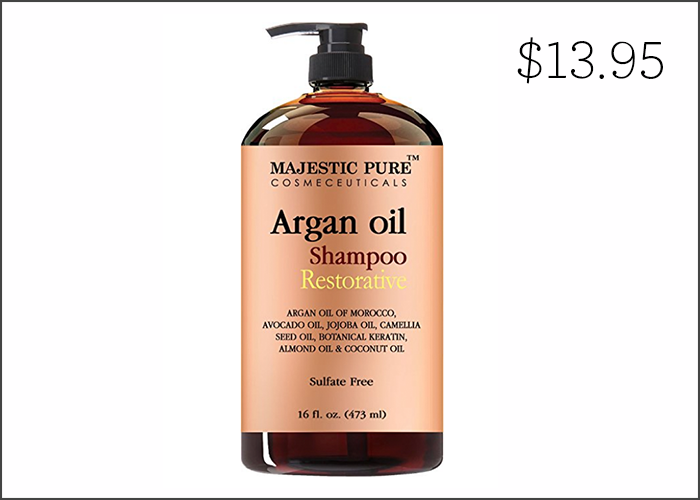 30% off. I have some wonderful Argan oil that I use on my face and hair, and wow is that stuff powerful. I find that it is truly as "restorative" as the bottle above claims, and it leaves hair and skin feeling supple, intensely moisturized, and healthy. This shampoo is filled with good stuff like Moroccan oil, coconut oil, and almond oil — all good and natural things! And, it's sulfate-free. Hooray.
8. REFAGO 10 in 1 Manicure Pedicure Set Nail Clippers set – Stainless Steel Personal Manicure & Pedicure & Grooming Kit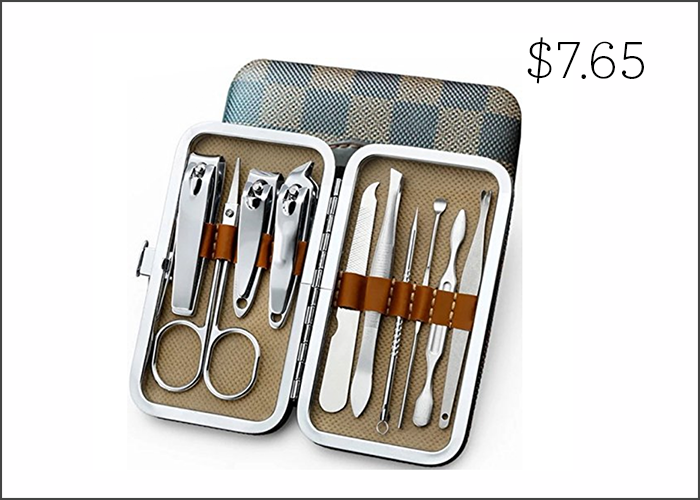 25% off. Having an on-the-go manicure nail set is one of those of true #adult habits that make me feel like I have my shit together. I actually have really crappy nail beds and my nails themselves tend to chip and break a lot (I take supplements, but not quite sure what the deal is, meep), and so they require more attention on daily basis. From filing them to clipping them to using strengthening polish and other tools, I do have to remember a few items when I travel. Having a kit that keeps them all together makes my life easier, and I totally think that having one of your own is useful. This one is 25% off today, so hop on that sale!
9. S-ZONE Lightweight Women Genuine Leather Backpack Casual Shoulder Bag Purse (Black)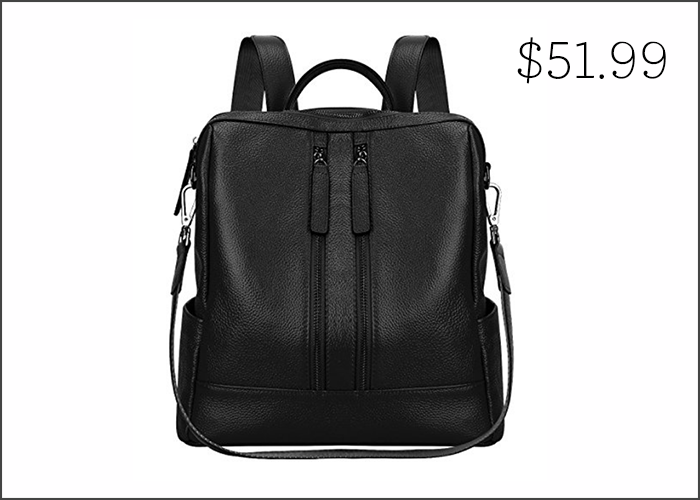 13% off. Can you guys tell I'm a sucker for black leather backpacks? I just love that they're super functional AND stylish — there's nothing more annoying to me than having to run errands all around NYC and having my computer hanging on my side for hours on end, causing serious shoulder pain. Backpacks are much better for your posture and back health, and finding one that looks cute while it does the work for you is a win-win. This one is lovely and at a respectable discount today!
10. Hotodeal Fitbit Charge 2 Replacement Bands , Classic Genuine Leather Wristband With Metal Connectors , Charge 2 Fitness Strap , Elegant Brown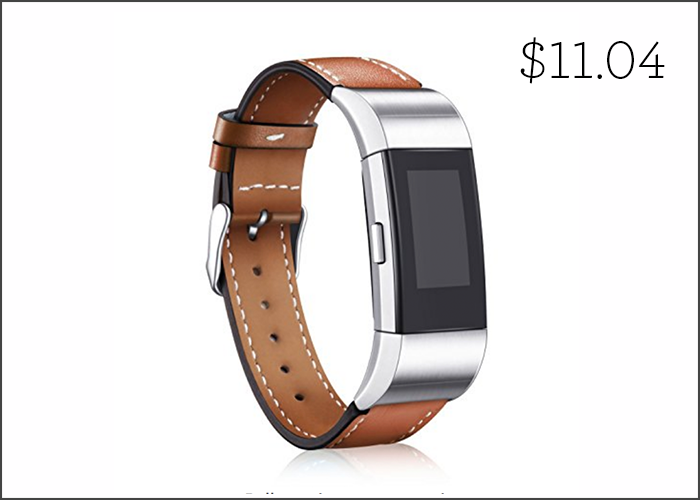 78% off. I have to say, I love the idea of getting a Fitbit, but I really dislike the look of the bands that come with them since they look very "workout gear" to me. However, I stumbled upon these bands the other day, and they are stunning and come in a huge variety of colors. You just clip the Fitbit into it, and it makes it look like an intentional and stylish part of your outfit. I love the rich color of the brown band shown above, and they have a bunch of others to choose from. AND they're 78% off today, which is a huge price slash. If you're looking to integrate your FitBit into your wardrobe more effortlessly, check these out!