TFD's Weekly Amazon Prime Super-Sale Roundup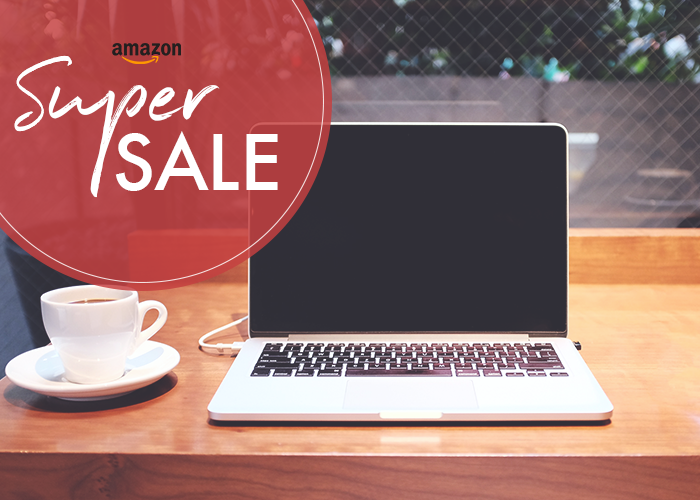 Hello all! Welcome to this week's roundup of awesome + useful products currently at a big discount on Amazon. From the bigger investment items your home needs to the things that are nice to have, we'll be letting you know when the stuff you've been wanting anyway has gone on sale (sometimes up to 78% off) so you can get the best deal possible! Thanks for reading — let's jump right it!
1. Car Mount,Car Phone Holder Air Vent Bvenko Hide Lightning Cable and 360° Swivel Air Vent Car Phone Mount with A Quick Release Button Silicone pad Phone Holder for iPhone X,8/7Plus,Galaxy S8/7 and Othe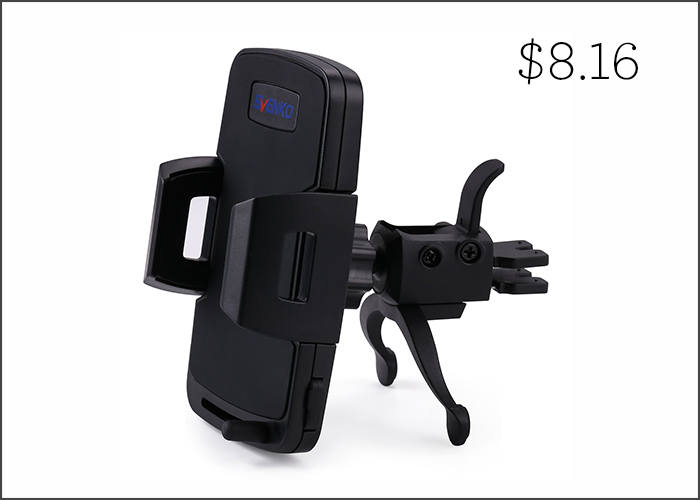 59% off. Last week, when my boyfriend and I were visiting both of our families for Christmas, my brother (very nicely) picked us up to drive us a solid four hours through North Carolina. He has to drive a ton for work, so I was super shocked that he seems to manage to navigate by just keeping his phone in his lap. Guys, this is so dangerous! If you use your phone's GPS when you drive, do yourself a favor and get a holder for your car — it makes life so much easier, and safer for everyone on the road!
2. Frying Pan Set, Non-stick Chef Pan, Copper Style Pan with Stainless Steel Handle, Deik PFOA free Skillet, Dishwasher and Oven Safe Cookware Set 3 Pack with 3 Bonus Professional Spatula and Spoon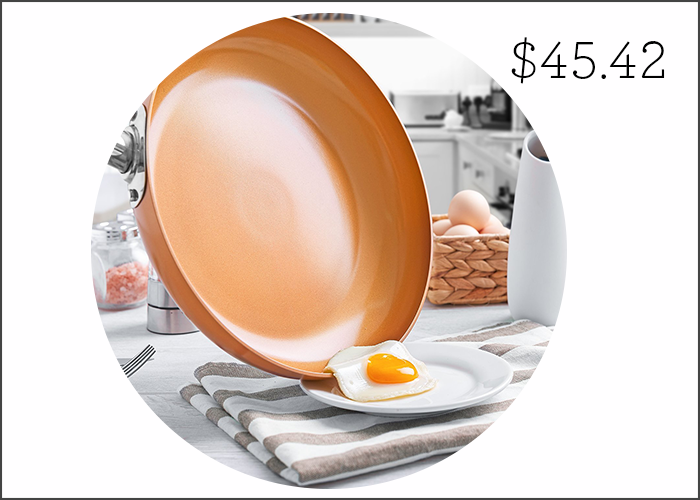 77% off. How pretty would these be hanging from a pot rack?? If you're in the market for some new frying pans, these copper-style ones have awesome reviews and are majorly on sale today. Plus, they are non-stick, which I think is a prerequisite for a basic (non-cast iron) cooking pan.
3. Finnhomy Commercial Grade Adjustable Single Rail Rolling Garment Rack, Heavy Duty Extensible Clothing Hanging Rack with Lockable 4-Inch Industrial Wheels, Chrome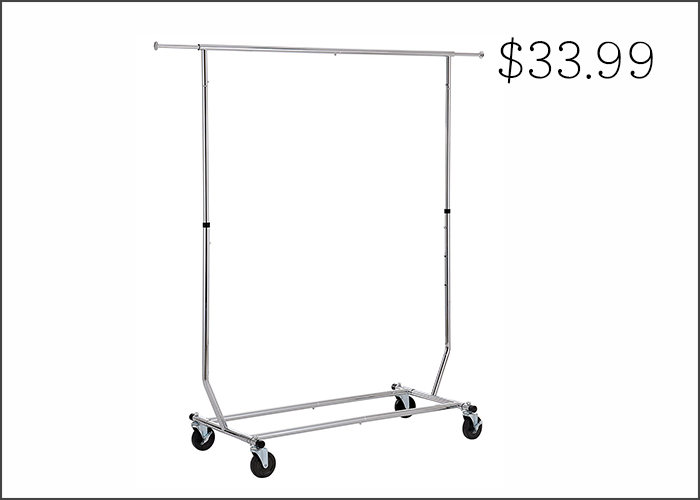 31% off.  I once read a tip suggesting you keep a garment rack out in your bedroom to hang your seasonal clothes on. It makes it easier to see what you have and plan out outfits ahead of time. This garment rack has good reviews and isn't too steep of an investment — which is great, because all you really need is a sturdy, easily moved hanging rod. If I had just a *bit* more room in my bedroom, I would totally do this!
4. Natural Bamboo Entryway Shoe Bench (28″ X 18″ X 11″), Mosa Shoe Rack Hallway Bench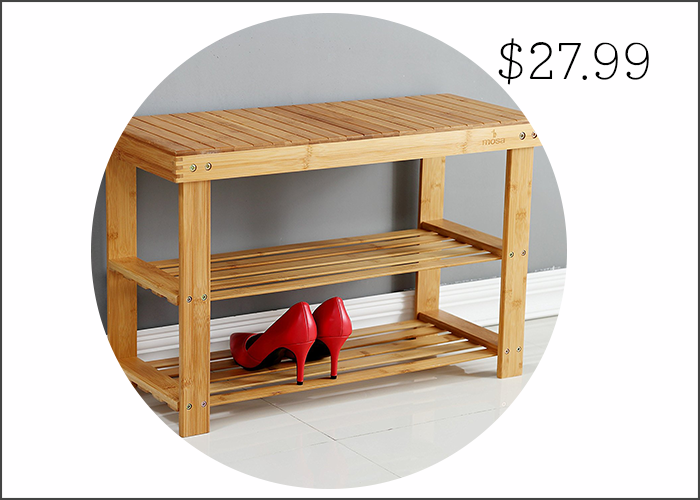 65% off. Peter and I have a basic, white plastic shoe organizer in our front hallway, and it makes things a lot neater — but it's also not that cute. This bamboo one would look so much nicer, and it also doubles as extra seating. It's at a great price today, so if you're looking to get an early start on your spring cleaning/organizing, definitely check it out.
5. Univivi Closet Organizers Underwear Drawer Storage Box Foldable Oxford Fabric Large Size,Beige, Set of 2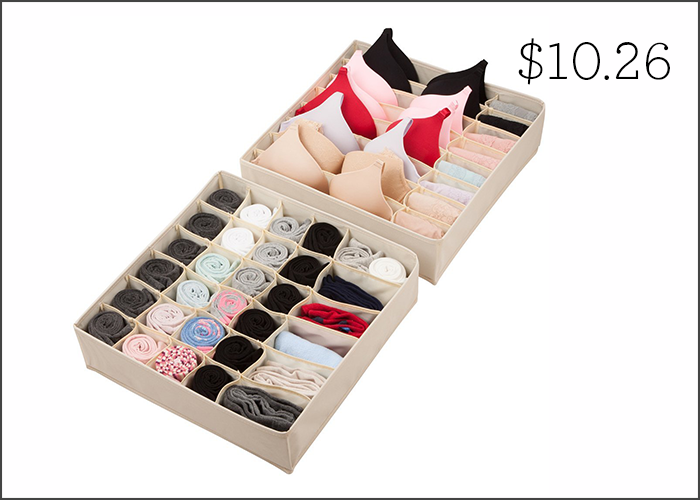 32% off. My underwear and sock drawers are a perpetual mess, and I think it's probably because I have no way of organizing them. I just casually put pairs of socks together and roll up underwear and cram it all in. These storage boxes look compact enough to fit in most basic drawers, and they'd also help keep everything in plain sight — no more digging through an entire drawer's worth of single socks to find the last clean matching pair!
6. Kitchen Wall Pot Pan Rack, Plumeet 5 in 1 Wall Mounted Hanging Kitchen Organizer with 8 Pot Hook & 3 Knife Holder & Utensil Cup & Spice Rack & Towel Rack, Aluminum (15 inch)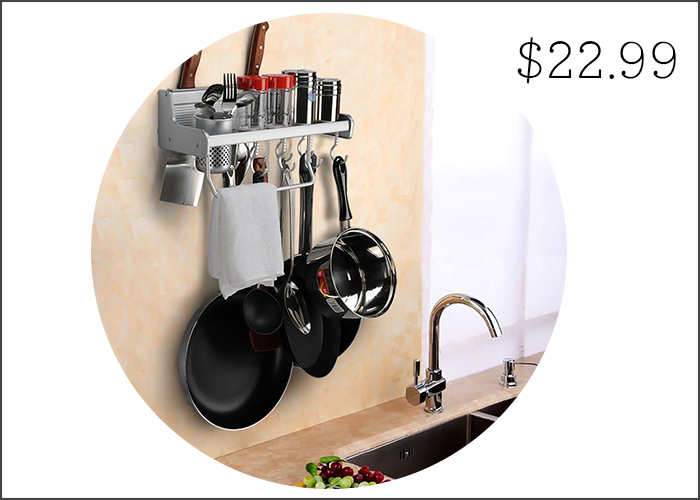 As a bona fide small apartment-dweller, I am always on the lookout for new storage solutions. I love hanging pot racks, because they help free up much-needed cabinet space — but boy, can they be expensive! This one is a great deal (even at retail price) and comes with extra organization, like a utensil cup and mini spice rack, and it has eight hooks to help store all your pots and pans up and out of the way.
7. BAGSMART Camera Backpack with 15.6 Inch Laptop Compartment and Waterproof Rain Cover for SLR/DSLR Cameras and Accessories, Grey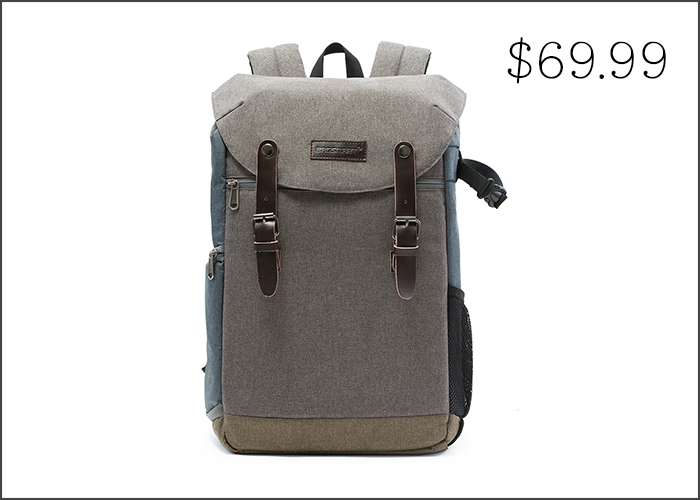 30% off. I'm not a photographer, but from the few that I know, I know how important it is to have a sturdy, functional camera bag. This one happens to be 30% off today AND super cute, in my humble opinion. It's waterproof (very important!) and has great reviews — it'd be a perfect investment for yourself, or an awesome future birthday present for your photographer loved one!
8. Rockland Hardside Spinner 3-Piece Luggage Set, Black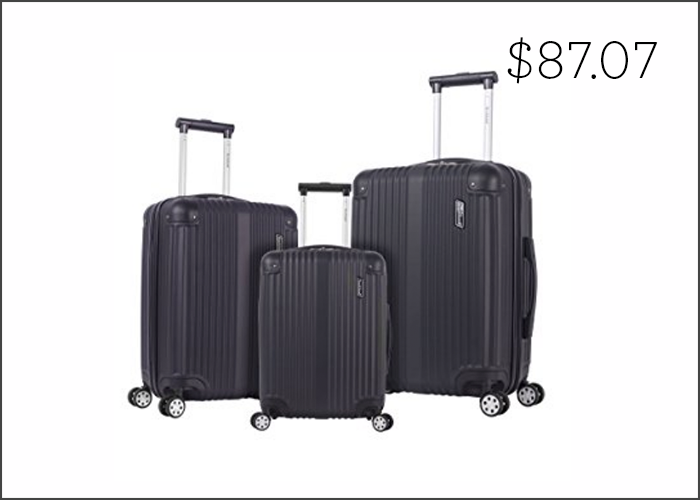 35% off. I gotta say, for three various sized, hard-shell suitcases, this is a great price. We're in the midst of planning our travels for 2018, and I only have one small carry-on bag — it's time to invest in something bigger, so I'm really glad I noticed this on sale today!
9. SUMLIFE Professional Ceramic Flat Iron 1 Inch Ionic Hair Straightener with Digital Adjustable Temperature Dual Voltage for Travel Black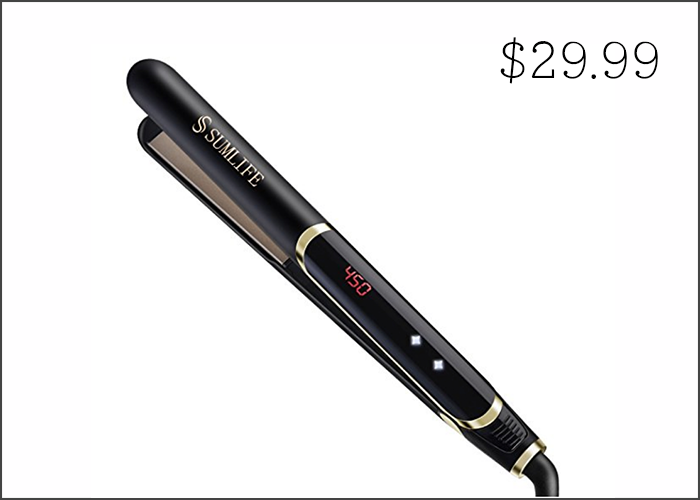 67% off. I rarely straighten my hair (it's pretty straight to begin with), but I do occasionally use my straightener to attempt waves or curls. I got a cheapo one from the convenience store a few years ago, and I honestly hate it. I feel like I have to put so much effort into clamping it down just so it stays on my hair. But I use it so rarely that I didn't want to bother investing in a better one — until I saw that this one is on sale for about the same price I bought mine for, and it has stellar customer reviews.
10. Tseoa Manicure, Pedicure Kit, Nail Clippers Set of 12Pcs, Professional Grooming Kit, Nail Tools with Luxurious Travel Case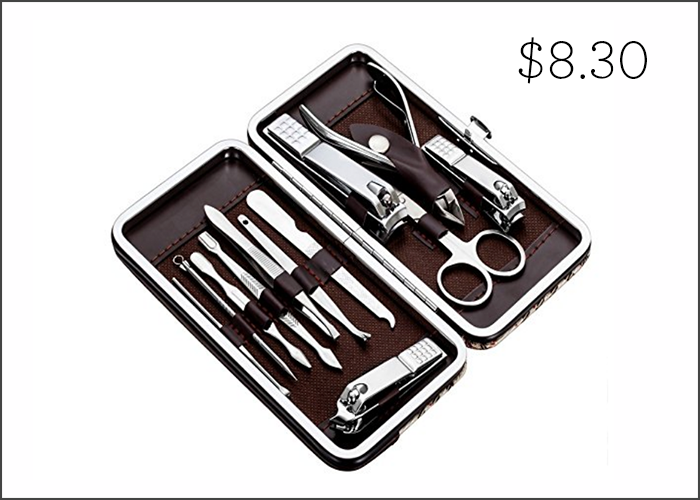 58% off. After reading about some of your accomplished New Year's Resolutions from last year, I am inspired to finally overcome my terrible nail-biting habit. I figure I mostly just need to always be fiddling, so if I always have clippers/tools available, it should be a little more doable. This travel case is super handy and portable, and the sale price is great!