TFD's Weekly Amazon Prime Super-Sale Roundup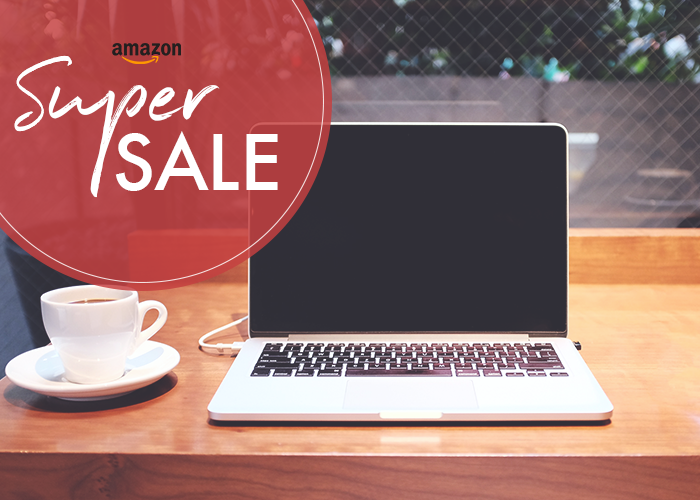 Hello all! Welcome to this week's roundup of awesome + useful products currently at a big discount on Amazon. From the bigger investment items your home needs to the things that are nice to have, we'll be letting you know when the stuff you've been wanting anyway has gone on sale (sometimes up to 78% off) so you can get the best deal possible! Thanks for reading — let's jump right it!
1. Mule Science Moscow Mule Copper Mugs – Set of 4 – 100% HANDCRAFTED – Pure Solid Copper Mugs 16 oz Gift Set with BONUS: Highest Quality Cocktail Copper Straws, Coasters and Shot Glass!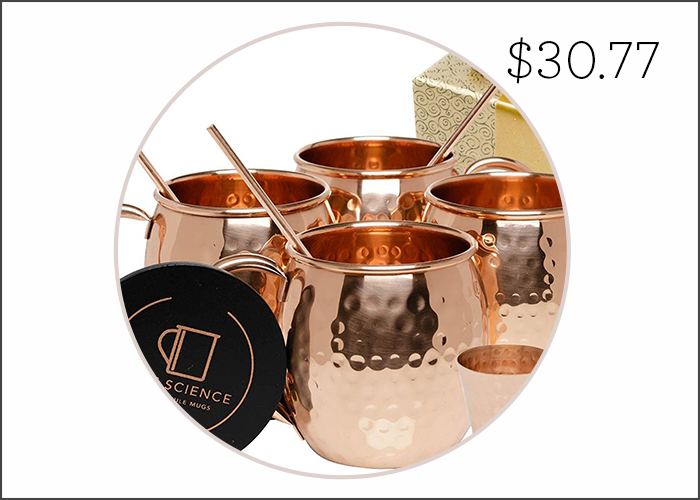 53% off. We've definitely included a set of Moscow mule mugs in one of our weekly roundups before, and I'm shamelessly including them here again. They are just so cute and so on sale right now. Plus, you can use them for anything (well, anything cold), and they make great bar cart/kitchen shelf decor. This set would be a perfect housewarming gift, too!
2. Royal Reusable Microfiber Cleaning Cloth Set – 12 x 16 Inch Microfiber Cloth – 24 Pack Washcloth, Auto Detailing Supplies – Cleaning Rags, Works Great with Windex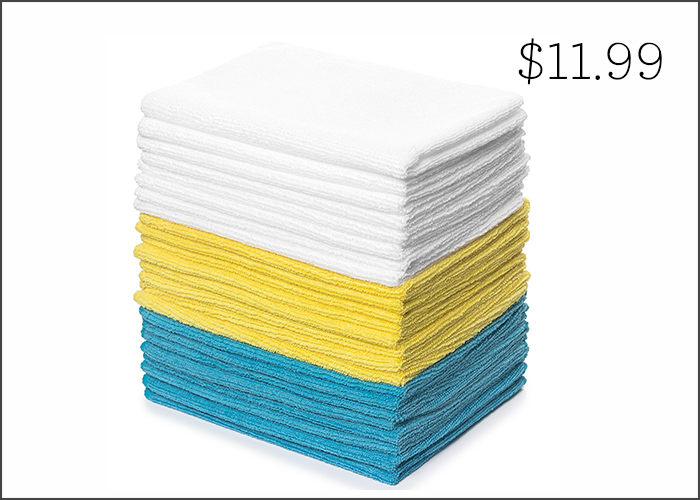 60% off. Confession time: I live in a paper towel household. I know, I know. For some reason, I still have it in my head that using paper towels is more sanitary, even when I know that's not true. I'm working on getting in the habit of cleaning the house with rags, and this giant pack of washcloths is on super sale today. Definitely adding these to my spring-cleaning list!
3. SPRI Vinyl Dumbbells, Set of 2, 10-Pound (Orange)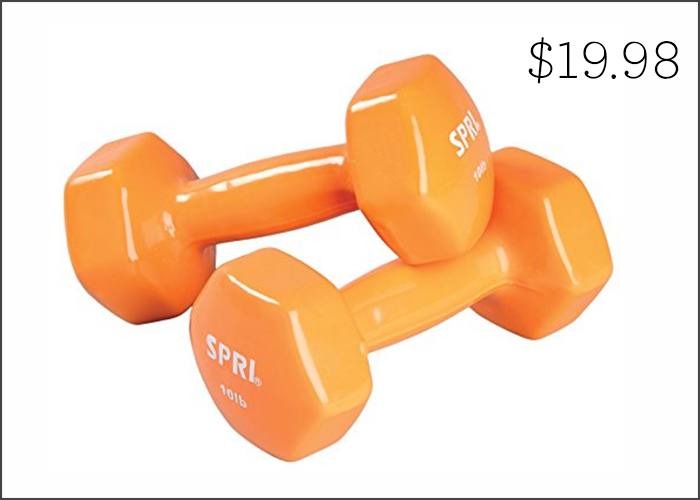 41% off. Towards the end of last year, I started falling off the exercise bandwagon, but I'm happy to say that I feel securely back on for the time being. I am still trying to find interesting ways to incorporate home exercise in my routine, and that includes planning to splurge on some dumbbells — but they can be super steep! These are at a good price today, so if you're looking to up your home gym game, definitely check them out.
4. Lifewit 15.6"-17.3″ Men's Messenger Bag Vintage Canvas Leather Military Shoulder Laptop Bags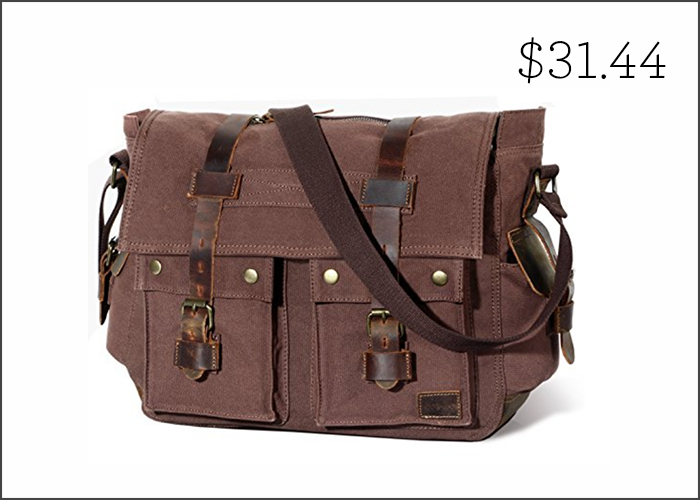 69% off. I'm ignoring the fact that this is a "men's" bag, because accessories don't need genders IMO. This is exactly the kind of cute, utilitarian-esque bag I dreamed of getting in college, so if that's your style, be sure to check it out — it's way on sale today!
5. Thermos Stainless King 40 Ounce Beverage Bottle, Midnight Blue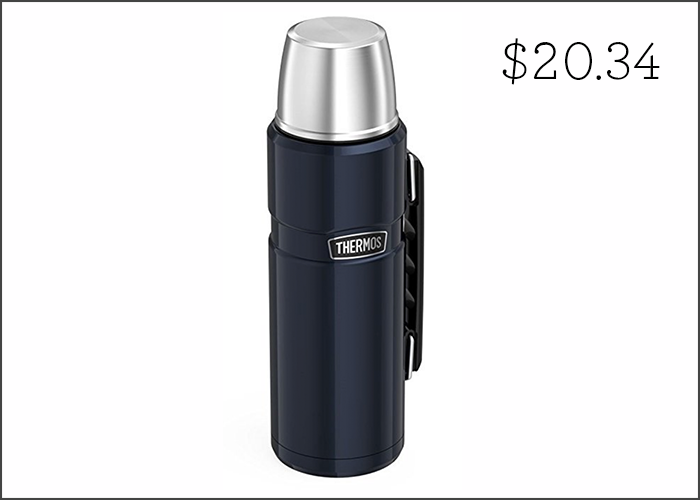 42% off. If you have ever been willingly or unwillingly dragged to a college football tailgate in mid-winter, you know how important it is to have a good thermos. This one is huge (nearly six cups of coffee would fit!) and is a great thing to have for those super-chilly days when you still find yourself outside.
6. Quilted Fitted Mattress Pad (Twin XL) – Mattress Cover Stretches up to 16 Inches Deep – Mattress Topper by Utopia Bedding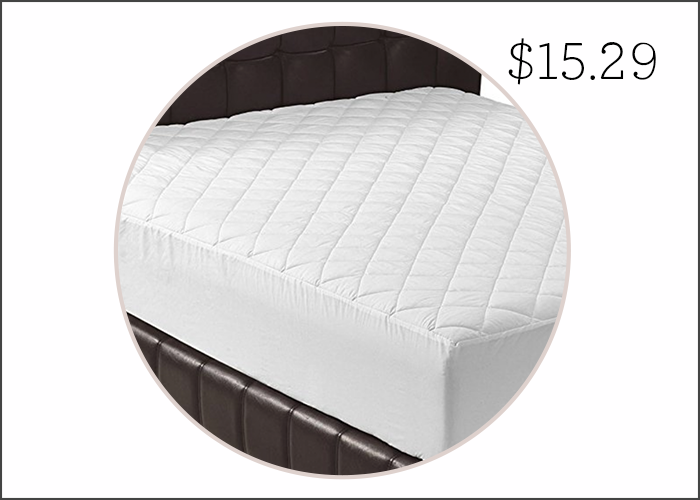 64% off. There is no purchase as instantly life-changing as upgrading from a crappy old mattress to a nice new one, but damn are mattresses expensive. If you're looking to up your bedroom game but can't fork over the money for an entirely new sleep situation, I highly recommend getting a mattress pad. Also, when my apartment had bed bugs a few years ago, we had to cover our mattresses with icky, crinkly vinyl slipcovers — adding a mattress pad on top made a HUGE difference.
7. Beylor Clear Glass Teapot Heat Resistant Teapots 800 ml /27 oz with Infuser for Tea Leaf Loose Tea (800ml)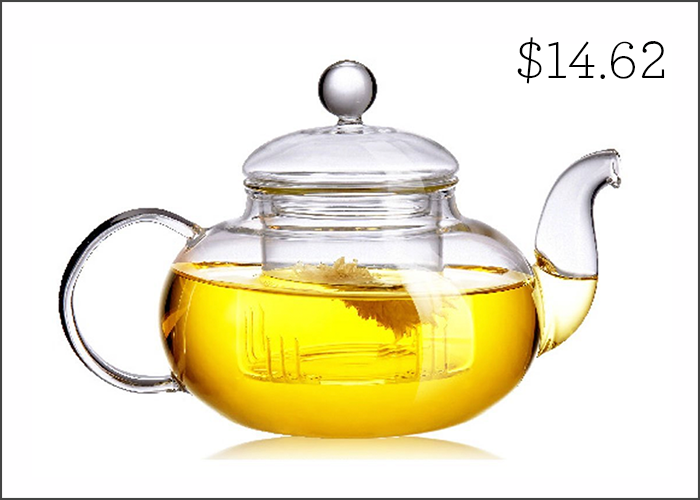 63% off. How cute is this see-through teapot?! This year, I'm trying to drink both less coffee and less alcohol, but I am always craving a beverage — tea and seltzer are becoming my go-to's. This would be perfect for cozy nights in, or a productive morning working from home, and it's on super sale today!
8. Silicone Baking Mat Sheet, EatekPower Non-Stick Cookie Sheet, 16.5 x 11.6 inch Professional Grade Baking Mat Baking Sheet 2 Packs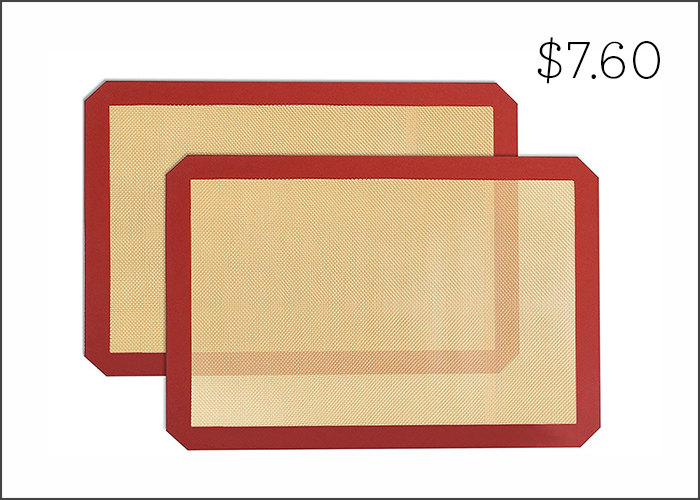 74% off. As someone who bakes with relative frequency, I cannot tell you how important it is to have the right kitchen tools for it — and how annoying it is to have to clean crusted-over cookie gloop off of your baking sheets. These silicon mats make a huge difference when it comes to clean-up, and they're marked down from nearly $30 to less than $10. Definitely worth checking the splurge if you love to bake!
9. MaaMgic Womens Large Soft Cashmere Feel Pashmina Shawls Wraps Winter Light Scarf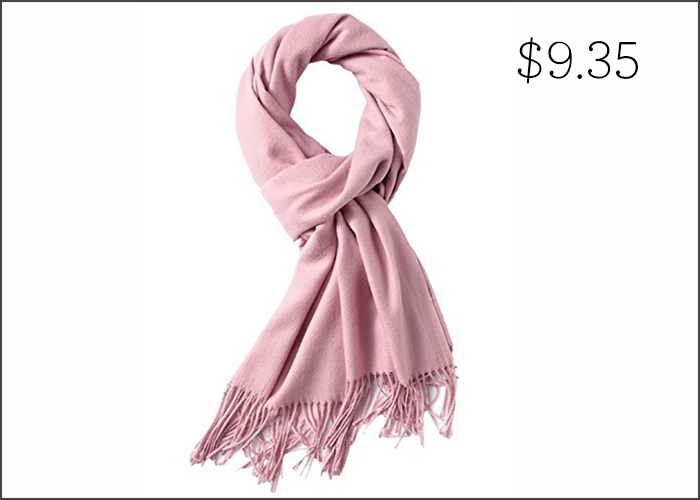 53% off. The weather in New York has been all over the place this month — last week, we had a high of 9 degrees several days in a row, and as I write this in the morning, it is 57. How do you even plan for those swings? I've realized that most of my scarves are legitimately winter-weight, so I am looking for some that are lighter, but still provide an extra layer of warmth. These pashmina shawls come in a bunch of colors that would be a great addition to any winter-spring transitional wardrobe.
10. Housmile 6QT Multi-functional Electric Pressure Cooker, 7-in-1 Programmable Pressure Cooker, Non-stick Inner Cooking Pot, Slow Cooker, Rice Cooker, Sauté, Steamer, and Warmer, 1000 watts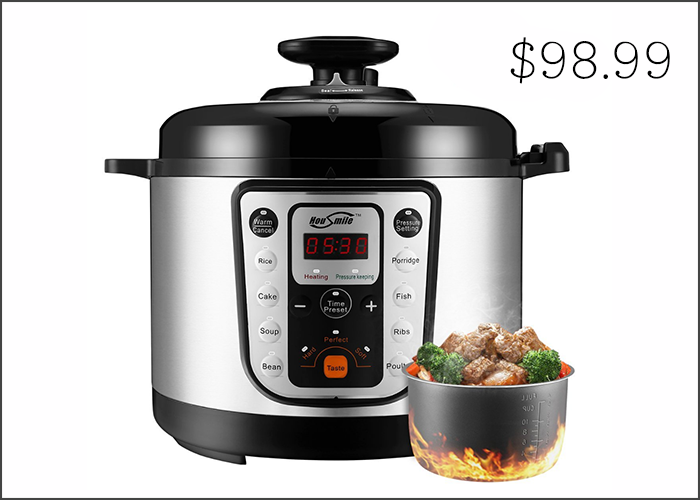 60% off. I'm loving that pressure cooking seems to be en vogue these days, especially because it can save you sooo much time — you can just dump your ingredients in the pot and have a cooked meal ready in 30 minutes. This six-quart pressure cooker is a nice big size, has great reviews and is way on sale today — if you have room in your kitchen and are looking to save time, be sure to check it out!