Power Hour: The Ultimate 1-Hour Cleaning Guide For Refreshing Your Entire Space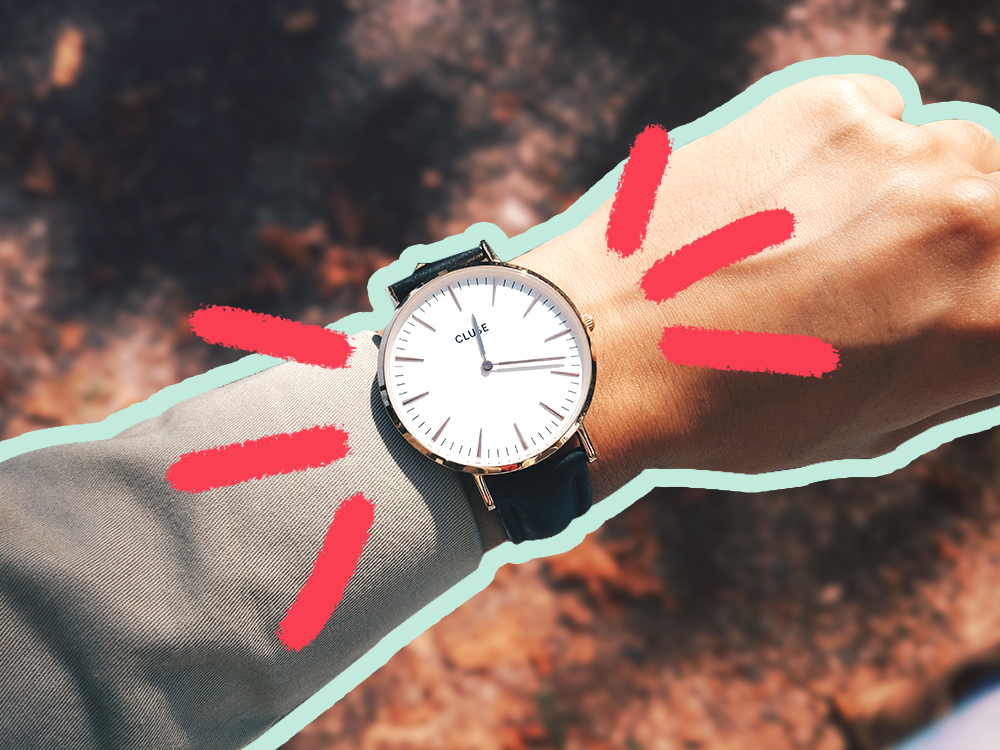 Whether it's a last-minute text saying your parents are on their way or you forgot your friends were coming over for dinner, there's nothing like the stress-filled moment when you realize your home is a hot mess and you're about to have guests. As you look around at your takeout containers and pet-hair-covered living room, getting your place in shape within an hour might seem impossible. Of course, this was more of a concern pre-quarantine, but even now, with social distancing rules in full effect, you might want to tidy up your space for last-minute video calls or just so you can enjoy the satisfaction of isolating in a clean home — without spending hours scrubbing.
Just because you have extra time doesn't mean you need to spend it elbow-deep in suds. You can have a quick and comfortable cleaning session, just in time for your virtual happy hour or a weekend of reading and relaxing. 
The key to getting it all done is staying level-headed and on-task. Sure, throwing all of your junk in a basket might seem counterintuitive, but if you're looking to create a zen environment with limited time, your options are pretty limited. So, let's take it room by room, task-by-task. 
Do a first sweep. 
First thing's first, you need to clear the clutter. Walk through your entire house with a laundry basket or box and stash all of the clutter in it. It's not a long-term solution, but in a pinch, it's faster than finding a spot for everything. Once all of the clutter is cleared, stash the box or basket somewhere your guests or video attendees won't see. Then, do the same thing with a trash bag and throw out any old receipts, junk mail, or take out containers you have lying around. 
Tidy up the entrance. 
For some people, the entrance foyer is an actual room, for others, it's a key rack and a hallway table. All of the clutter should be removed from any surface by now, so wipe the table down with a cleaning wipe and clean any windows. Clear out space for coats and bags in the closet and move on. You've got more important places to worry about.
Wipe down the kitchen.
It's easy to congregate in the kitchen. Between the beer and the snacks, it's just the place to be. This means the kitchen is one of the spots that require the most prep work, especially if you have an open floor plan. Now that the clutter is cleared (right?), this leaves wiping down the sink, the counters, and your appliances and cleaning any dirty dishes (have a dishwasher? Throw them in and start it up). Take a peek in your fridge and throw out any old food and wipe down any dirty shelves. Finally, take out the kitchen trash and replace the bin with a new bag. 
Tidy up your living room. 
With already cleared tables and clutter-free floors, your living areas should be looking relatively neat and tidy. Fluff your pillows and replace your throw blankets, wipe down any tables, straighten your coffee table books and magazines, and voila! Your room is officially living-ready.
Get your bathroom sparkling.
Making your bathroom as sparkling as possible in your limited amount of time is a must. Still, if you only have a few minutes to spare, making your work go as fast as possible is pertinent. First, put some toilet bowl cleaner in the toilets and give them a quick brush. Wipe down any surfaces and additional dirty areas you see in the bathroom with cleaning solution and paper towels, and then clean the mirrors. Put out fresh guest and hand towels and refill your soap dispenser. Last but not least, take out the bathroom trash and replace it with a fresh bag, then light a scented candle. 
Don't forget about the bedrooms.
First, make the bed. Give each pillow a nice little fluff or punch to make them look extra presentable. Next? Open the blinds or curtains. If you don't have a great view (say, just a brick wall in NYC), open the blinds enough to at least allow in some natural light. Pick up any clothes, shoes, paper, or clutter off of the floor and stash the items in places that make sense (clothes in the hamper, shoes in the closet, papers in your desk). Clear off your end table of any additional clutter, wipe it down with a Lysol wipe, light a candle, then put your ceiling fan on low to keep the airflow going and eliminate any stuffiness in small places once your guests arrive. 
Do a final "sweep."
Now that the clutter is gone and the surfaces are clear, all that's left is vacuuming or sweeping high-traffic areas. Wipe down the bathroom floors with either a damp towel or Swiffer. If you have extra time, quickly clean wood floors with a dust mop and clean kitchen floors with a Wet Jet. 
*****
Have a few extra moments to spare? Wipe the faces of any frames, give your baseboards a quick dusting, put your ceiling fans on low, and remember: When you're low on time, resources, and will-power, scented candles are officially your new best friend. Finally, play a channel like Parra for Cuva or the Piano Guys at a low volume on Spotify (conducive for having some relaxing, background music but not too distracting to take away from the conversation) and pour yourself a glass of wine — you did it!
TL;DR Checklist:
Walk through the house and stash all clutter in basket or box.

Hide basket or box. Hide it well.

Walk through the house with a trash bag and toss out the trash.

Sweep front door entrance and clean any front door glass. 

Wipe down all surfaces (coffee tables, end tables, and entertainment centers).

Straighten coffee table books and fluff living room pillows.

Clear or designate a space for coats and bags.

Wipe down the kitchen counters, sink, and appliances.

Wash all dirty dishes or load and start the dishwasher.

Take out kitchen trash and replace it with a new bag.

Throw away old food and wipe down any dirty shelves in the fridge.

Clear space in the fridge for food/drinks guests might bring.

Scrub toilet bowls with cleaner.

Wipe down any additional dirty bathroom surfaces.

Clean bathroom mirrors.

Replace guest hand and bath towels.

Throw out bathroom trash and replace the bag.

Wipe down bathroom floors with a wet rag or Swiffer.

Open your bedroom blinds and turn your fan on low.

Make the beds, dust off end tables, and light a candle in each bedroom.

Close doors to any rooms "off-limits."

Vacuum or sweep high-traffic areas guests will see.

Quickly dry dust or mop wood floors. 

Wet Jet kitchen floors.

Clear the dust off picture frames.

Dust/wipe down the floorboards. 

Put all fans on low for circulation.

Light any additional candles.

Put on a Piano Guys or Parra for Cuva playlist in the background.

Enjoy your seemingly sparkling home!
With clean counters, swept floors, tranquil music, and flickering candles, soak up the "your home is so nice" compliments. What they don't know about the basket of junk in your closet or the plates in your dishwasher, won't hurt 'em. 
(This post was originally published April 2020)
Rachel Varina is a social media, digital marketing, and editorial expert living in sunny Tampa, Florida. When she's not creating content or collaborating with brands, you can catch her devouring thriller novels and supporting pineapple in the great pizza debate with her husband and two rescue pups by her side. You can find her on Twitter and Instagram.