The 10-Step Checklist For Networking And Job Searching While You're Stuck At Home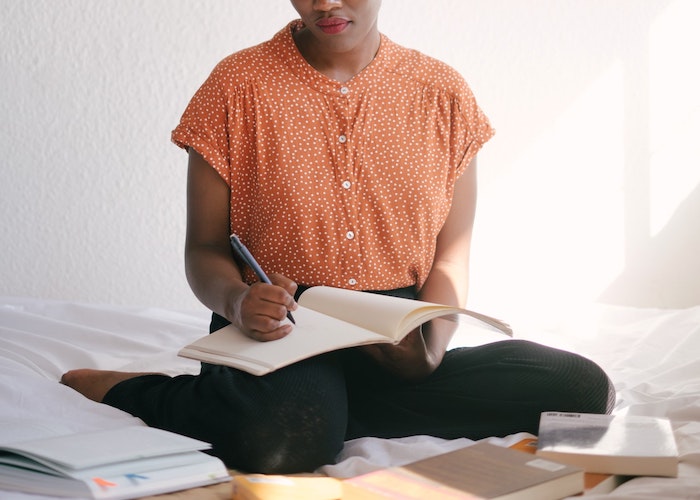 Tens of millions of Americans have now filed for employment, and those with work could be exposed to the COVID-19 virus and are fearful their work will dry up. Many workers are taking on additional work to keep their business afloat. It's an underestimate to say that the current job climate is difficult and unpredictable.
It's hard to rest when you are uncertain or anxious about your employment. Based on my experience as a recruiter, here's a list of ten things you can do while social distancing to aid in your job search and strengthen your network.
1. Create a master document of all your accomplishments.
The first piece of advice I give to anyone who asks about preparing a winning resume is to start keeping a running document of your professional life. The first time you sit down to do this, it will take time and energy, but in the end, it eases the resume and interview processes exponentially. 
Start by listing each of your previous jobs, including the employer, employer's address, your formal job title, and the dates and length of time you filled that role. Then list each and every task, project, patient, client, process, document, or presentation you completed in that role. Nothing is too minuscule, narrow in scope, or should be assumed common knowledge about that role. Once you do this for all of your jobs, take a step back and start grouping common knowledge, skills, behaviors, tasks, or attitudes together to identify the competencies and tasks associated with your work history. Be sure to include any formal education, projects, training courses, certifications, and awards. Now when you apply for a job or prepare for a job interview all you have to do is pull the relevant information from this document. Snaps to you if you can update it on a regular basis!
2. Update your resume.
Now that you have a repository of your work history, it is easy to list your relevant work experience, detail your day-to-day tasks in three to six sentences, and showcase desired competencies, knowledge, or skills by highlighting two to four specific achievements. You will also already have a list of your areas of expertise you can pull from to match to the job descriptions you are applying to. I've already detailed a list of things not to do on your resume you can also look to for extra pointers.
3. Update your LinkedIn Profile.
Just like your resume, your LinkedIn profile likely only gets updated when you're job searching. In reality, it's an amazing place to showcase your ongoing achievements to your professional network and recruiters. Luckily, you've just spent time preparing that master document and updating your resume, so adding information to your LinkedIn profile should be a piece of cake. Bonus points if you also update your headline and summary with something that engages the reader (e.g., Innovating process engineer who drives improvement initiatives).
4. Update your portfolio.
Always having an up-to-date portfolio makes ad hoc job applications or requests for it a breeze. Add in any new work since your last update and consider adding each additional piece to your portfolio (and master document!) as soon as it's complete.
5. Draft some common interview question responses.
We've all been there: The night before an interview, anxiously studying our resume for examples of times we've demonstrated leadership, led a successful project, or cooperated with others in a group setting. The internet is crawling with common interview questions you can prepare some sample responses for (see here for some example questions, and here for a formula to ace every question). 
6. Add some connections on LinkedIn.
Do you have all of your current colleagues as connections on LinkedIn? What about your admin (who usually knows everybody)? Your favorite professor? How about individuals you completed all of those group projects with? Unlike Facebook, creating connections on LinkedIn isn't limited only to people we want to keep tabs on: It also expands to people we want to keep tabs on us. Take some time to search people in your contact list to add as connections — LinkedIn even suggests most of them!
7. Reach out to your colleagues to see how you can help.
If you are currently lucky enough to still be working, a great way to improve not only your perception at work but also to gain exposure to additional projects or improvement initiatives now that most everyone is working remotely, is to reach out to colleagues and superiors and ask "What can I do to make your life easier?" The quickest way to impress your boss is to help them impress theirs.
8. Connect with former colleagues for a virtual coffee date.
Once you've started adding people as connections on LinkedIn, you may start messaging with some of them to catch up. Instead of keeping things in written format, consider asking them for a virtual coffee date to catch up. Be sure you come prepared with questions or something to offer the other person to prevent them from doing all of the work. It presents a great opportunity to learn about what they've been doing, discuss your accomplishments, and to strengthen your social connections while we're all social distancing. Plus, it will give you an excuse to change out of your PJs and brush your hair.
9. Edit search filters on job sites and sign up for notifications.
Let's be honest, job hunting is a lot of work, and we often find ourselves limiting our search to two times: 1) When we're actively looking for a new job and 2) When we're bored. This means you may be missing out on jobs that are perfect for you any other time. 
Job sites want you to keep coming back to them and are more than happy to send you notifications when jobs matching your profile or search criteria are posted. Take a few minutes to edit your search filters and notification settings to make sure you never miss out on that ideal opportunity.
10. Regularly check job postings in your local area or field of work.
As a practitioner in industrial/organizational psychology, I find the effect of the current pandemic state on modern workplaces and attitudes fascinating. I've been checking job postings in my city almost daily just to see what workplaces are doing to adapt. It does aid your job search to regularly check job postings beyond just the notifications you receive to keep on top of changes in job titles, new types of jobs being created, or new remote work opportunities within your field of work.
All of these are good habits to adopt whether we're in a recession or not. Add a few job boards to your weekly online reading list. Update your master document regularly. Connect on LinkedIn with new people you meet at work. And let's hope that soon enough, you'll be able to go to a coffee shop instead of catching up through a screen.
Kelsea is a reality TV junkie and recovering overachiever from Canada with an affinity for knitting. You can follow her plight to save struggling plant parents on Instagram by following @kelseaknits.
Image via Pexels
Like this story? Follow The Financial Diet on Facebook, Instagram, and Twitter for daily tips and inspiration, and sign up for our email newsletter here.