The 6 Best (& Worst) Ways I've Acquired Inexpensive Secondhand Clothes, Ranked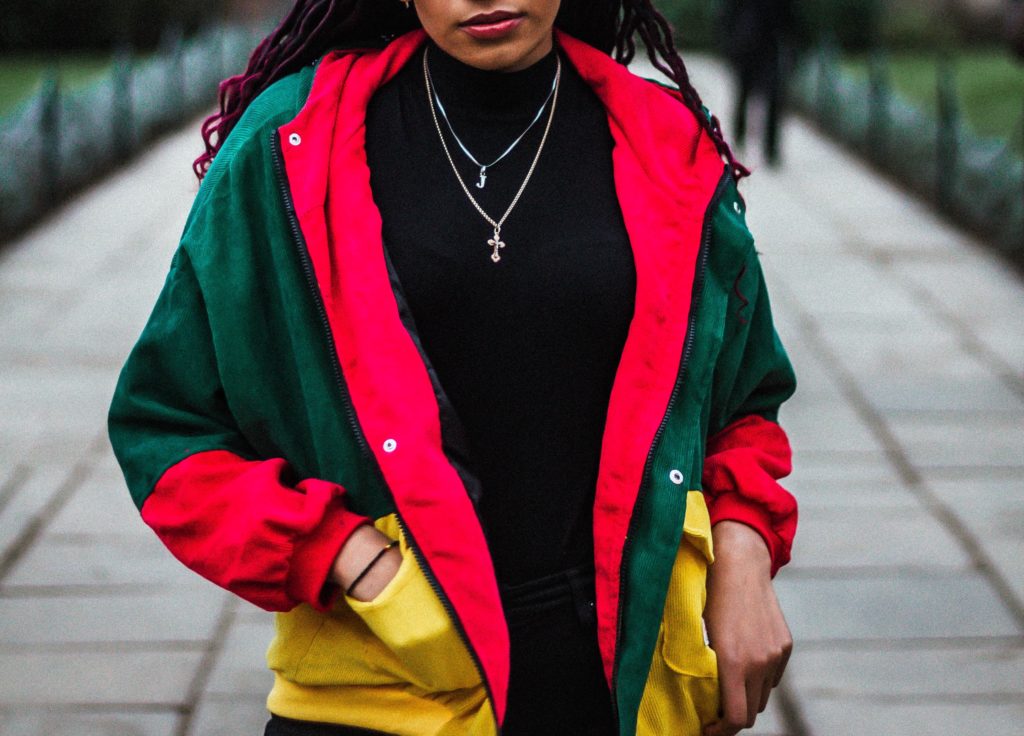 Last year in May, I embarked on a new goal: no "new" clothes — as in no clothes purchased first-hand. New-to-me clothes from thrift and vintage stores, exchanges and clothing swaps? Totally fine. But I decided to take a break from new clothes shopping for a few reasons.
I'd never been a huge spender on clothes, but I did find that the purchases I made were becoming increasingly mindless. I love neutral pieces, and my closet had quickly become a monument to boring basics that were no longer actually helping me cultivate styles that were fun, unique or had any sense of personality. Basically, I was buying things because they were neutral, and I wasn't thinking enough about where they were coming from.
At the same time, I'd become more critical of the impact that my purchases had on the environment and the world around me. I make a salary now where I have the choice to be more conscious with some of my purchases, but I was becoming overwhelmed with this idea that no matter how much I spent at a beautiful, seemingly sustainable minimalist boutique, I was feeding a system I didn't like. I've always cared a lot about minimizing waste and keeping local, so this seemed like the next-best way to put my money where my mouth was. The bonus was that this was almost a guarantee to save me some money.
I'm well aware that this "experiment" I embarked on can seem a tad silly and privileged — there's nothing wrong with needing to buy fast fashion, and there's little I detest more than middle-class millennial women shopping in thrift stores because they're "cool" and driving up prices for the people who needed them (more on that below). Still, I was able to go through a few new avenues for purchasing clothes when I actually needed new things, and many of them were so much cheaper and easier than buying clothes new would have been.
Here are the different platforms I've used over the last nine months, ranked from worst to best.
Bunz began as a Facebook trading group in Toronto before becoming an app. Although it's expanded a bit, it's still largely an Ontario thing. Basically, it's an online marketplace targeted at women who trade things for items or services, but not (real) money. Everyone has an "ISO" (In Search Of) list, which usually consists of gift cards, transit tokens, alcohol and the like. Bunz recently also introduced a cryptocurrency called "BTZ," which is accepted by some Toronto businesses but, for the most part, only serves a purpose within the platform.
I originally used Bunz to offload some of my old clothes and hoped I could use it to find new treasures, but I quickly grew annoyed with it. People rarely make offers based on your ISO (instead just send a message to the tune of "anything of mine?"), so I'd end up sifting through their pages looking for something suitable, come up short, and move on. Most use the platform to list once-loved fast fashion (many claim items were worn once before deciding they were ill-fitting or unstylish, which either means most users have shopping problems or are lying) and seem to hold onto the delusion that they can "trade up" enough to eventually re-stock their closet with high-quality vintage finds.
Since I spent literally no money on Bunz (to buy clothing; I did buy a $100 gift card to trade for a couch, which I have no regrets about), it unsurprisingly ranks as my least favorite. It became clear: if I was using Bunz to get rid of my crap, odds are, everyone else was using it to get rid of their crap. The few clothing trades I did on Bunz just led to more clutter in my closet, and I've already gotten rid of everything I acquired from those trades. I am happy that my clothes saw a second home, but I went back to donating to charities soon after.
5. Secondhand stores
I've always been wary of thrift stores, and not because I consider thrifting to be "gross" or "dirty." I've had issues with some thrift chains (like Value Village) raising their prices over the years, which some attribute to the rising popularity of thrifting for style and not necessity. I didn't want to become part of the problem with middle-class hipster minimalist experimentation. With that in mind, I set my sights on a small, local chain of secondhand stores, which specialized in acquiring items that were a bit higher fashion and provided clothing donors with a cut from the sales. This chain targeted more middle-class people with some of its prices to begin with, so I didn't feel like I was taking away from anyone. While I did end up finding a very cute pair of shorts for $12 CAD and a nice plaid shirt for $15 CAD, most of my time in these stores was spent just thumbing through clothes that were more quirky than useful, and I still felt like someone else could have used them more than me. Things took a weirder turn when the chain closed all its locations in October without much explanation, and I found out shortly thereafter that many of the clothing donors were not paid what they were promised. Moral of the story: this business was still a business and was interested mainly in maximizing profits.
4. A clothing swap at my apartment building
The residents of my building formed a Facebook group last year to communicate better, and one of the best things to come out of it was the opportunity to trade clothes with other women. Clothing swaps are nice because there's zero pressure to walk away with anything, and you can ask those annoying little questions about washing/clothing care to people who have actually owned the clothes. While I didn't walk away with a huge quantity from the swap (just one blouse and one T-shirt), I was definitely jazzed about the low-pressure nature of the experience and would do it again.
3. Vintage boutiques (brick-and-mortar/online)
Vintage can get really expensive, so I don't make a habit of it. That said, when I have shopped vintage, I've found I'm getting the best quality clothes, and getting to actually know vintage dealers and understand how they buy has helped me find slightly better deals and shop very efficiently. I have found it's usually a better experience, less sales-y and far less intimidating to actually seek out individual vintage collectors (I've found most through Instagram) rather than just walk into a vintage store. My two significant vintage purchases include one $60 CAD sweater (which is a real three-seasons-out-of-four find and probably the best thing I've purchased all year) and a $38 CAD white blouse that is mostly a spring/summer affair. I've also used vintage for smaller accessories like necklaces and scarves.
2. An ongoing dress exchange at my office
My company hosts a lot of conferences, award shows and events, and some of us have to go to many in quick succession, so someone created a Slack channel for the purpose of exchanging dresses for events. Eventually, the channel also became a place for people to trade or give away clothes permanently. I managed to clear out two dresses that I hadn't worn in ages and get a new dress for free that retailed at about $70 CAD. I also got to spend one night wearing a dress that was more in the $150 range, and although I didn't get to keep it, it was certainly nice to have some variety in my wardrobe without having to pay for a new dress and lose the closet space. If there is even a small female population at your place of work, I would highly recommend starting an ongoing dress/clothing exchange, both for temporary and permanent giveaways. It doubles as a great way to get closer with your female colleagues.
Is it sad that the method of acquiring secondhand clothes I'd most recommend is the one I've also spent the most money on? I am, of course, happy to report that I still haven't spent that much on Depop — in nine months, I've spent just under $200 through it, including shipping. That $200 has gotten me two pairs of very high-quality jeans (both seemingly not worn much), a faux-leather jacket (not the highest quality, but cute as hell), a nice scarf, a pair of liquid leggings (also not high quality, but a great spring/fall accessory), and a just-long-enough-for-work black denim skirt I've literally worn from June to January.
I have actually not yet had a single negative experience with Depop. Most people are very honest about the quality of the clothing (for example, the brand and original price of the liquid leggings were disclosed, and the seller also warned that because they're a thinner material, they could be prone to rips). The search engine helped me easily find stuff that's in my area, which made shipping costs negligible to non-existent (I was even able to procure a couple in-person purchases). Of course, this might not always be possible if you don't live in a major city.
Depop shopping is pretty straightforward, as plenty of sellers are super serious about their stores and treat them like a real business (compared to the occasional wildcard that is Bunz). I'm pretty strict in that I'll never give a second look to something if the display photo is one from a catalogue/online store, and I prefer to see multiple photos including what it looks like on, and several views of the item to check out the damage situation. Because you can rate transactions, it's pretty easy to hold people accountable for misrepresenting their items. Overall, even if I do go back to buying new clothing occasionally in stores, I'll continue to use Depop because I find the experience more pleasurable than actually shopping in most stores.
*****
I do plan on continuing to purchase clothes like this beyond the one-year mark. I obviously make an exception for underwear, swimwear and most activewear (although I own very little activewear). My next step is learning to sew and alter clothes (I've inherited my Grandmother's old sewing machine) which can hopefully open me up to more styles and also help my clothes last longer.
I also intend to try harder to find ways to make my old clothes do the most "good" in the world – finding more charities and organizations to pair with in order to make sure my clothes are going to the right people, rather than see someone profit off of them.
Bree Rody-Mantha is a business journalist and dance teacher living in Toronto. In her spare time, she enjoys sport climbing, lifting and running the vegan food blog, Urban Garlic. Follow her on Twitter here.
Image via Unsplash
Like this story? Follow The Financial Diet on Facebook, Instagram, and Twitter for daily tips and inspiration, and sign up for our email newsletter here.