The (Extremely) Non-Traditional Hiring Process That Got Me A Job I Love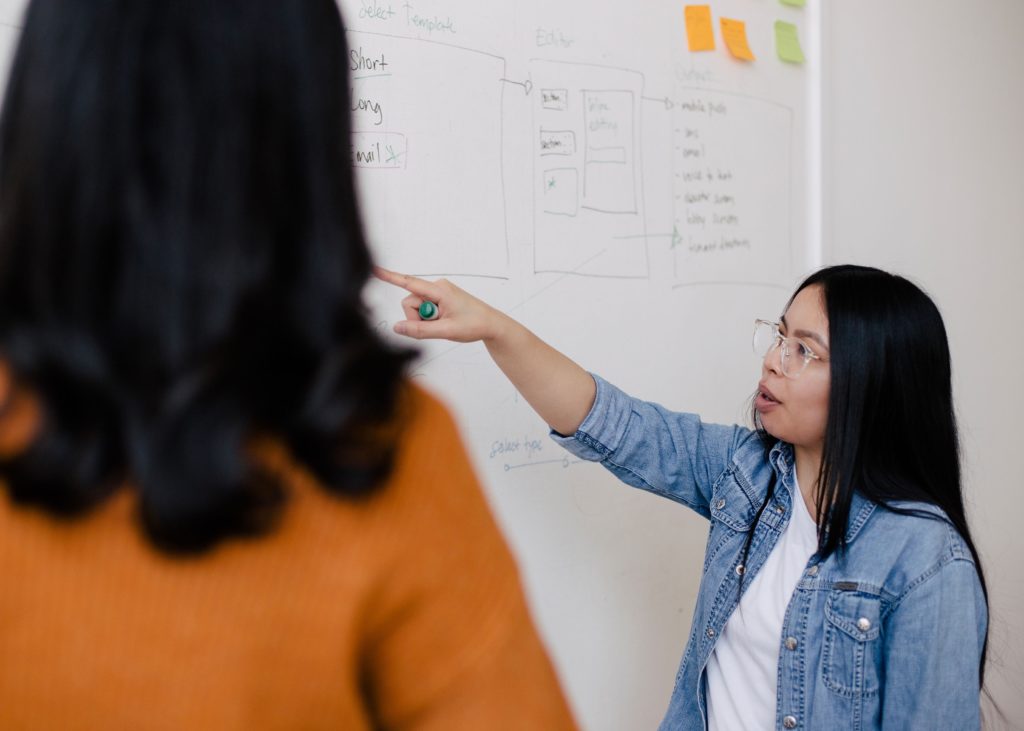 Last November, following a 62-second voicemail, I worried that an automated machine had cut off the recitation of my email address — or worse, my sentiment of thanks — and I would never hear back from the company to whom I'd pitched just myself. After months of job hunting, I still didn't really know how to effectively incorporate keywords into my resume. Yet, somehow, I was still more intimidated by a company requesting I call a number and leave a message arguing why I was right for the position. 
Despite my anxieties, I did hear back within a week and began the hiring process for my current position of Digital Marketing Coordinator at an arts marketing agency in London. Here's how I did it:
The Process 
See, our agency approaches hiring in a different way, and it starts with a 60-second voicemail. Interested candidates are asked to call in and explain their past experiences, interest in the position, and why they'd be well-suited for the role. While the job post is advertised on the expected sites, we direct the applicant to a more detailed PDF description of the role and invite them to make a call. In doing so, we eliminate any lukewarm applicants and narrow in on those interested enough to take a few extra minutes to read about us, think about their skills, and articulate why we'd be a match.
After reviewing these voicemails — which I now thankfully know don't cut off if you've exceeded the requested time — the hiring manager follows up with phone interviews. The twist, though, is that we don't offer a warning to candidates. Instead, we open with the question, "Is now a good time to chat?" and offer to schedule an alternate time if it's not. A good portion of the time, it is, and we're able to get right into getting to know the candidate.
Those we're interested in after a phone interview are invited to a group interview, where six to eight short-listed candidates will meet for an afternoon. The group portion consists of a group discussion about the company and job description, individual introductions, and a short role-playing activity. After about 45 minutes, the session breaks up, and the interviewees each complete tasks relevant to the position while private interviews are conducted. Two to three hours later, when interviews are finished and tasks are submitted, the day ends.
Finally, two candidates are invited to a third interview with any direct supervisors and the company's director. This meeting is much more casual than earlier rounds. Rather than assess the candidate's experience, the purpose is to determine if they're a fit for the company's culture and vice versa. Then, if the team feels comfortable with the candidates' capabilities, they'll make an offer!
It's a lengthy process, but an effective one. The last three hires from this process (myself and two others) have all immediately felt comfortable in our positions and fit in with the office's approach. This is especially essential considering how small the office is; although we work with a number of outside contractors, when all six desks in our Hoxton office are full, the office is considered bustling and busy. 
Why Does It Work?
After participating in the process and leading two hiring rounds in my first six months, I can fully admit, this is a detailed process. But with such a small agency, we have to know we're going to work well together. Even with different responsibilities, each of us has to be able to pick up projects from one another. More importantly, we don't have the time to wade through CVs of uninterested applicants. This method allows us to find genuine candidates and learn not only about their professional but also their personal skills. 
Through an impromptu phone interview, we see how a candidate acts on the spot. In a roleplaying exercise, we see how they interact with others. When we break up some of their assigned tasks into partner projects, we see how they work as a team. Most importantly, by asking them to express interest through a voicemail, we wade through the carefully coded, keyword-friendly language that decorates CVs and instead hear in their own words why they want to join our agency.
Of course, we will read their CV and a full application, as well as review any portfolios they provide. But these come into play later, once we've met in person. With this structure, it's all about putting the person first and centering what they could bring to the agency as a member of the team, rather than what technical skills they can offer.
How to Succeed
The key to succeeding in this unconventional process is to feel comfortable feeling uncomfortable. It can be nerve-wracking to leave a voicemail about yourself and your experiences. But if you practice narrowing down the important information and how you want to present yourself, you'll feel much more confident when you finally make the call. 
Similarly, understand that the interviews (yes, even the group interview) are about getting to know you. There were several times I was convinced I blew the opportunity. The first was when I said the phrase "blue balls" during the phone interview. I had been asked about the most recent performance I'd attended, and in a fit of nerves, I talked about the musical Heathers, which I had seen the week before, and why they had cut the song "Blue" from their new West End production. Miraculously, I didn't scare off my future manager.
But a few days later, I was sure I'd been eliminated when I was late to my group interview. I ran into the office ten minutes after the scheduled time, panting and sweaty after a calendar mix-up, and found every other candidate already comfortable and composed. I was so sure I had blown my chance, but after a few minutes of introductions, I fell into a rhythm for the roleplay, and by the end of the day, I barely even remembered the disastrous beginning. 
After so many problems early in the process, I was able to be myself in the final round. My now-manager and company director were able to see me and what I could offer to the team.
What sort of work environment does this method suit? 
Since it's such a specific process, this is not a hiring method that suits every office environment. However, my worst nightmare would be an overly corporate, systemized workplace. What I'm drawn to is team collaboration and the opportunity to explore things that may be a little outside my job description, but help the office grow. Since this interview process allows us to get to know the person we're hiring, it suits the office environment of a small team where personal relationships are central. It especially works for us because we work in the arts sector with clients on microscopic budgets, so we need to be passionate and creative to make their big ideas come to life. However, if you're someone who thrives off hitting exact targets or independent achievements, a company recruiting through this method may not be for you.
But, if you're looking to work creatively with others and find a job posting that's hiring a bit differently, take a few extra moments to submit an application. You'll be able to get to know your (hopefully) future coworkers, show off your skills, and find a role to be excited about.
Bridget is a London-based writer and graduate of Hamilton College. She works in the arts sector and tweets about the Jonas Brothers (among other things) at @bridgetclavs.
Image via Unsplash
Like this story? Follow The Financial Diet on Facebook, Instagram, and Twitter for daily tips and inspiration, and sign up for our email newsletter here.