The Side Hustle Diaries: Making $200+ Extra A Week Renting Apartments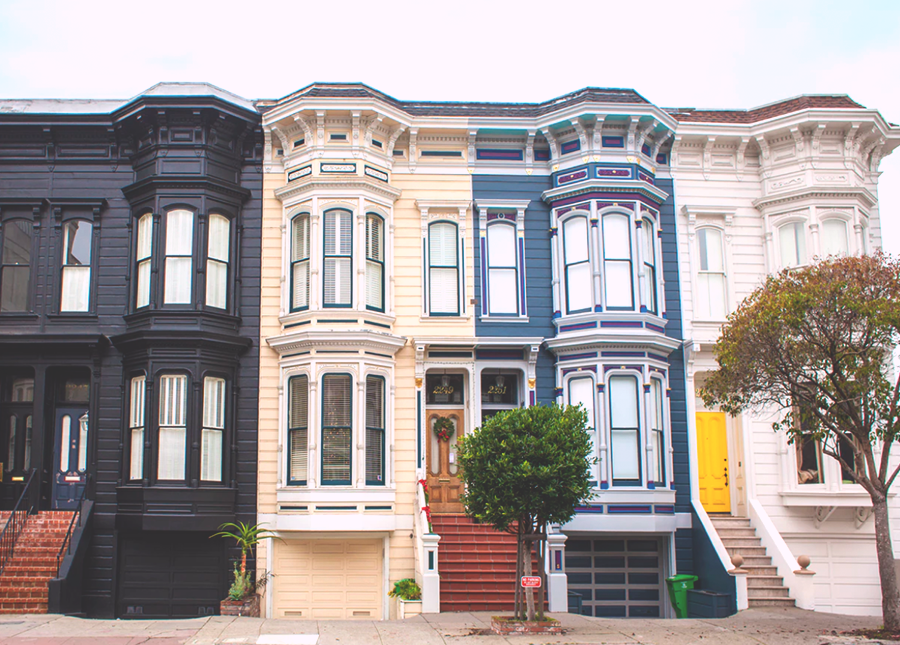 The Side Hustle Diaries is a column showcasing how different real-life people earn extra money on the side — because you totally can, too. Click here to read more!
These days, it seems like there are a million different side gigs out there. Half of the people I know around my age have some sort of side hustle to earn more money, whether they're hoping to aggressively pay off their student loans, start a travel fund, or just add a little extra breathing room to their budget.
I am a big fan of side hustles (unsurprising for a TFD reader, I know!). Freelance writing has allowed me to build an emergency fund, travel, fly home to see my family more often than I did in college. And not only do I gain a little financial security — the assurance that if I lose my job tomorrow, I'll have other income to tide me over — freelancing has allowed me to keep working on my writing, a useful thing no matter what genre or medium that work might take. Yet, for being such a large part of my financial life, those freelance writing projects are something that I also really don't talk about with my friends; they feel like something I've just gotten used to doing alone, in coffee shops or cafes, or in my little home-desk nook.
I thought about it a few weeks ago, when I received a Facebook message from a high school friend who'd come across an article that I'd written. "It was so cool to see someone I knew in the byline," she said. "I didn't even know you still wrote." And then — "How did you start doing this?"
That is, without a doubt, the question that I get most often from people when they find out that I freelance as a writer. And to be honest, I never really know how to answer it. Cold pitching worked for me: writing things on spec until I'd established enough of a relationship with my editors to ask for a rate. But that's not something that works — or is even feasible — for everyone. Writing, like everything else, takes time, and it was a privilege to be financially secure enough that I didn't need a side hustle's income stream when I first began to build one.
Though I've been out of school for a year and a half, and have been freelancing for longer than that, I'm still not quite certain how other people go about finding their own side gigs: they feel so specific, and so personal: more so, even, than the traditional job application process. The other day, I found out that a coworker moonlights as a production manager for local theaters; a job that I barely even knew existed, much less could be done part-time.
That's why I thought it might be interesting to interview some of the women in my life about their side hustles. First up in the Side Hustle Diaries is my friend, Su, who spent the past six months working part-time as a leasing specialist on weekends. Beyond being one of the most driven, kind, and brilliant people I know (and kicking ass as a financial analyst in her day job), she is also one of the first friends who I was truly comfortable talking about money with, in all its various forms: the good, the bad, the silly, the boring. So without further ado, here's what she had to say:
How does your side hustle fit into your average day?
My side hustle was as a leasing specialist for an apartment building downtown. It was my responsibility to be in the office every Saturday to give tours while also being available for the residents in the building. On the weekdays, I spent anywhere from 15-30 minutes checking my emails and doing follow-up calls to prep for my Saturday.
How did you find your way to that position?
I didn't go out searching for a side hustle; the right opportunity just came along for me. I went apartment-hunting with my friend and asked the leasing agent about her job, because it looked fun and I thought I'd be good at it. Sam, the agent, not only told me about her day-to-day, but also informed me that her company was looking to hire and offered to forward my resume! During the interview process, I found out that the company was founded by an alum from my college, and it solidified my decision to give it a shot, even though I was already working full-time.
What's your favorite thing about having a side hustle? Your least favorite?
My favorite thing about having a side hustle was that it kept me accountable during the weekend. I didn't stay out late on Fridays because I had to be up early on Saturday, and I spent the rest of my weekend planning and prepping so that my week went smoothly. My least favorite thing about having a side hustle was that I had to sacrifice the free time I would've used to see my friends, or to lounge at home. As someone who takes my physical/mental/emotional health seriously, it took a lot to convince myself to take on a second job that'd push me to work a total of 55-65 hours a week.
How much were you able to make from that part-time work?
My job paid me $20/hr, and I worked anywhere between 10-25 hours a week, depending on my availability and the needs of the company; all of it went straight into a savings account.
If you keep a budget, how does income from your side hustle fit into it? And if it fits into multiple categories, would you mind doing a mini budget-breakdown of that income?
Having an extra income stream didn't just give me money; more importantly, it gave me peace of mind that I would have a little extra financial cushion each month. 100% of it always went into savings, whether short-term or long-term. It allowed me to not only save quite aggressively for a big purchase (a home!), but it also to have room in my budget to splurge on things I never thought were possible (like a trip out of state with my mom).
How do you see your side hustle changing or fitting into your long-term plans (if at all)?
I no longer work in that particular role (I moved cities quite recently). However, I am looking into possibly getting my real estate license in my new city and taking it on part-time. Holding two jobs successfully helped me prove to myself that I am capable of a lot more than I give myself credit for, and that was a good feeling all on its own.
Last question: is there one financial goal that you feel like your side hustle has helped you meet?
I just closed on a condo a few days ago! So I guess I can cross that off my checklist!
Julie Zhou is a writer, editor, and born-and-bred Midwesterner. She loves unreliable magazine quizzes, cast-iron pans, and the Oxford comma. She hates the question, "No, but where are you *really* from?"
Image via Unsplash