8 Innovative Ways To Earn Extra Money In The Last Two Weeks Of 2015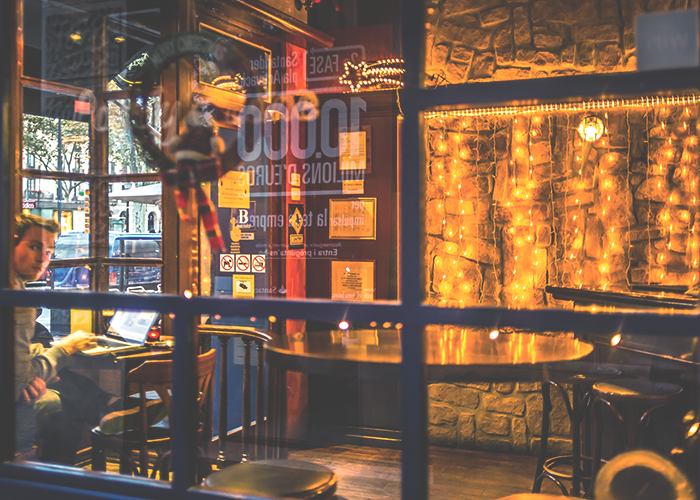 It's the time of year where we can all stand to use a little extra cash to help offset the cost of holiday shopping, meals out with friends, celebratory drinks, and office party Secret Santas. However, there are  creative and useful ways to make a bit of extra cash before the end of the year. Below are some great tips — check them out!
Website testing. You can find companies that pay you to conduct user experience testing on various websites, which is an easy way to make money from home. Most often, you'll have to record yourself speaking out loud as you navigate around the website, and you'll test buttons, pages, and form fields. I have personal experience with UserTesting, the interface of which is relatively easy to learn, and the instructions of which are fairly straightforward. You'll get $10 per test (which can vary), and it's a nice little way to earn a bit of extra cash during the month. While this won't generate A LOT of extra income, it's work that you can do from the comfort of your own home.
Sign up to run errands for people. When families and couples are running around during the holiday season trying to get everything done, life can be stressful. There's the chance they might reach out to companies who assign people to plow through their to-do lists, which have fallen by the wayside. You can sign up on trusted websites like TaskRabbit.com where you become a "tasker." You can be hired to perform any number of tasks. You can search for jobs ranging from cleaning homes, grocery shopping, gift shopping, wrapping presents, assembling IKEA furniture etc. It's an easy way to capitalize on the work people don't feel like doing, and make extra $$$ for yourself.
Holiday party waitressing. The holiday season means festive holiday parties left, right, and center. If you live in a city or bustling town, there will no shortage of parties that need waitresses, servers, and bartenders. Some of these gigs pay up to $30 an hour (or more), and you'll perform service industry work. Oftentimes, you'll have to bake off appetizers, serve food and drinks, clean tables, organize bar and food set ups, etc. Use websites like Indeed.com, ThePartyStaff.com, and HCareers.com (to name just a few), to find work. Alternatively, go online to find potential work in your area by searching terms like "holiday waitressing," "catering jobs," "waitressing jobs," etc. Or, head to a local catering company and speak to customer service. Sometimes they won't advertise openings online, but that doesn't mean they don't need additional waitstaff during the holiday season surge. You can also use sites like Yelp.com to locate catering companies nearby. Pro tip: look for the highest rated catering companies. They will most likely pay their staff higher rates because they can charge more for the food.
Being a designated driver. During the holiday season, there is always an uptick in the demand for designated drivers. Getting home safe from a party is of the utmost importance. A lot of company holiday party organizers rely on the use of designated driving services to shuttle their employees home safety. You can become one of these drivers and make extra cash, but be prepared to use your own vehicle to partake in this kind of work. Use sites like BeMyDD.com or DD4Hire.com.
Offer to host a parents' night out. I stumbled upon the idea of a group babysitting "parents' night out" from a Good Housekeeping mag I was flipping out of boredom. The idea struck me. It was a great way for babysitters to earn a good amount of cash in one go. Not long after reading that, an old friend of mine from high school, who was in touch with several young couples with children, hosted one of these. She offered a holiday group babysitting service where the parents set a date, the couples brought their children to her house, and she charged $35 per child for the night. The parents got a deal, and she walked away with several hundred dollars a week before Christmas. Yes, it was exhausting work, but she was willing to do it, and it was a creative way to earn extra $$$.
Pet sitting. When I first moved into my building here in New York City, I noticed a few flyers up on the bulletin board down in entrance to our building. A neighbor of mine let all the occupants know that she worked from home all day. She asked if anyone had a pet that needed walking/feeding/etc., and that she was available for hire. Pet sitting or walking is a natural choice for a side job, but I thought the way in which my neighbor went about it was really savvy. She utilized her unique working situation to tap into extra income, and offset the cost of her holiday shopping at the same time. Brilliant!
Shoveling snow. If you live in an area that gets a lot of snow, are young, healthy, and able-bodied, you could offer to shovel snow for neighbors. You could realistically charge an hourly rate of around $25, which isn't bad money for doing work that requires almost zero mental effort. This is obviously NOT a glamorous option, but if you're desperate and in need of quick cash, it's an excellent idea. The little town I used to live always had a ton of "shoveling partners" who would walk around in the thick of the snowstorm, and knock on doors. We might have chuckled at them as we gazed outside and sipped hot coffee, but that person walked away with a crisp $100 bill.
House sitting. If you're looking to earn serious extra cash in the next few weeks, consider house sitting for people who are traveling for the holidays. The demand is fairly high, and people are willing to pay solid prices for someone to stay at their home (and even at their home with their pet). For some people, traveling with pets isn't an option, so the demand for this kind of work is fairly high. Check out sites like Trusted House Sitters and House Sitters America to find a potential opening near you.

Image via Unsplash