How To Do A Weekend Wallet Purge & Feel Awesome About Yourself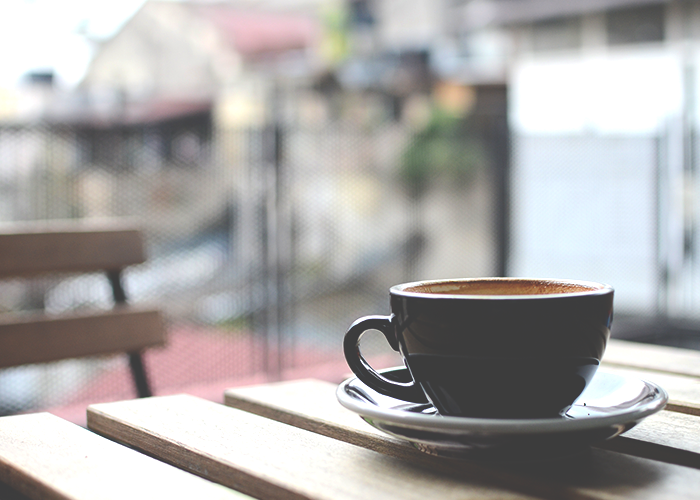 Recently, at the end of an early-morning breakfast at the diner with my boyfriend, I reached into my bag for my wallet.
"My treat," I said, as I ever-so-slyly pulled the yellow leather thing out of my bag, then began fishing around for my debit card.  When I didn't find it immediately, I hit the panic button. My boyfriend, lovely as he is, can be an impatient soul, and if I don't slap down that credit card the second the waitress comes near, he'll swiftly pull his out and pay the check instead. But it is my turn, I thought as I dug through each credit card slot in the wallet, praying that I'd find the one piece of plastic I needed out of the bunch. Eventually, I found it and paid the bill, but I did leave the diner with a new mission: I needed to clean the hell out of my disturbingly messy wallet.
I'm definitely a person who loves to clean and truly hates being surrounded by clutter, so I'm surprised that I let my wallet get this way. But I think for a lot of people, it is a neglected area of our lives. We remember to clean our bedrooms, our bathrooms, our cars, our closets – but what about the one thing that basically holds all of our money-related power? What about the thing that holds our cash, our credit cards, our legal identification, and our insurance cards?
It is a newfound personal belief of mine that clean wallet = better and easier life. There are a whole host of reasons why a clean wallet will lead to a fruitful financial future, but I compiled a little master list of the few wallet-purge tips that I found to be the most helpful during my own cleanse. So, I challenge you to a weekend project: clean your dang wallet. If you're not sure where to start, or what to do to get the most out of your wallet, here are some clean-out tips that are sure to make your financial at least a tiny bit easier.
1. Toss out old receipts to eliminate clutter, or keep important ones (but put them in a more secure location than your wallet).
One of the things I hoard most in my wallet is receipts. I wrote recently about how I love to return things, and I try to keep all of my receipts neatly folded in a little container so I can dig through and find the one I need if I have to return something. But sometimes, I get lazy and stuff them in my wallet after a transaction, which means two things: 1) I forget I have the receipt, and consequently won't return an item that I might want to because I can't find it, and 2) My wallet can't fit the stuff I need to fit in it (i.e. money) because it is full of receipts. Taking them out and tossing the ones you definitely don't need rids your wallet (and life) of unnecessary clutter, and saving ones from recent purchases means you might be able to make a few bucks back if you have to make a return.
2. Organize your credit cards (and possibly uncover lost ones).
I think I briefly mentioned in a post a month ago that I had lost my credit card and was slightly panicky about the whole incident. I ended up canceling the card, being credit card-less for a few days, and getting a new one. But guess the heck what? When I cleaned out my wallet today, I found the freaking credit card. It was super-hidden under a mountain of other credit cards, gift cards, crumpled dollar bills, and receipts (see point #1 above). I actually can't believe I was so messy that I believed I lost my card. I will never (never!!!!) do this again. It is important to keep your credit/debit cards organized and accessible, so you can get to the one you need when you need it, and not have to go into full-blown panic mode trying to find some way to pay for your diner breakfast.

3. Find old gift cards and cash in.
While searching through and cleaning out my wallet, I found four (yes, four) separate Dunkin' Donuts gift cards. I immediately went on my Dunkin' Donuts app and punched in the card numbers, and found that I had a few dollars left on each of the cards. Sometimes, when I use a gift card and get a balance of 75 cents or $1.50, I pretty much deem it useless and toss it into gift-card purgatory in the back of my wallet. But added up on my app, I ended up with about $8 to use at Dunkies – enough to buy bagels and coffee at least twice next week (yasssss). This also reminded me of a time I found an old Macy's gift card in my bag that ended up having about $30 left on it. I don't tend to shop at Macy's, so I went online and found a website called cardpool.com where you can exchange gift cards for cash or other gift cards. This is an awesome way to make a few extra bucks just by cleaning out your wallet!
Perhaps my favorite thing about cleaning my wallet is the fact that although it wasn't exactly a huge undertaking, deciding to do it was easy to follow through with, and at the end, it felt like I'd done a deep-clean of my entire life. It is so easy to focus on the chaos in the "big picture" of life that it seems impossible to tackle it, or even know where to start. But the psychological benefits of slowly but surely cleaning and decluttering your life are so worth the bits of strategic planning that go into it. Taking it one step at a time is a manageable way to start chipping away at all of the chaos that's accumulated in your life and cleaning it all out. This weekend, clean your wallet. Next weekend – who knows?
Mary writes every day for TFD, and tweets every day for her own personal fulfillment. Talk to her about money and life at mary@thefinancialdiet.com!
Image via Unsplash