What To Do About Student Loans If You've Taken A Financial Hit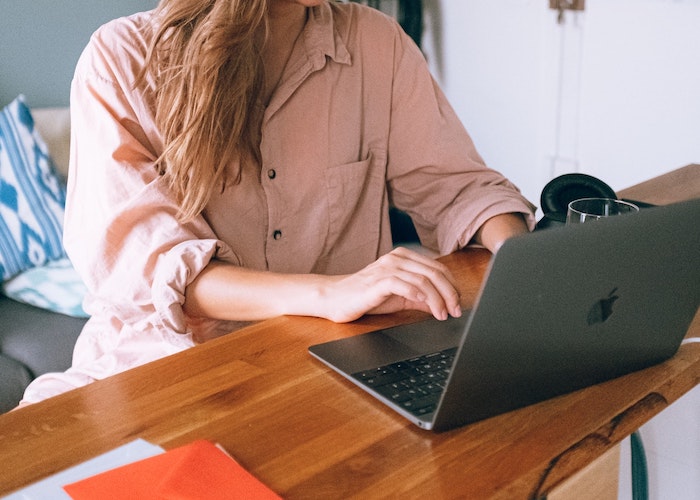 If you're struggling to get by financially right now, you're not alone. Over 30 million people have filed jobless claims in the past few months. With monthly payments and interest on hold for many student loans, there's more flexibility for borrowers, but your options will vary quite a bit depending on your loan type. Here's what you need to know if you're seeking relief from student loans.
First, know what type of student debt you have.
If you have federal student loan debt, your loans are most likely in administrative forbearance, which means the interest rate is set at 0% and you don't owe payments through September 30th, 2020. Federal student loans run by the United States Department of Education included in this forbearance include: Federal Perkins Loans and both defaulted and non-defaulted Direct Loans and FFEL Program loans. If you expect you'll be unable to make regular payments after that forbearance period and you're unemployed or just took an income hit, you can apply for income-driven repayment plans. These plans base your monthly payment off of your income so that the less you earn, the less you pay monthly. However, be aware that this can increase your overall debt owed thanks to interest. 
Unfortunately, if you refinanced your federal loans with a private lender, your loans are now private and therefore not eligible. You can find more information on what types of federal loans aren't covered by the administrative forbearance here, but it's best to contact your servicer directly if you are unsure. 
If you have a private loan, ask about your options.
The interest rate and payment status of private student loan debt is not impacted by the CARES Act, but you might still have options. Reach out to your loan servicer via phone or email to see how they are helping customers through COVID-19.
You can find a list of private lenders and their responses here, but many companies are allowing for temporary suspension of payments. However, think about only pursuing such options if you have a true need, because interest may still accrue, resulting in you paying more over time. 
See if you're eligible for unemployment benefits.
If you've lost your job, take advantage of the relief available. You can find a checklist of things to do if you have been furloughed or laid off here, but exploring your potential unemployment benefits should be one of your first steps. Federally, the guidelines for unemployment benefits are more relaxed during COVID-19 (with an additional $600 to weekly benefits), but the rules vary by state, so you'll want to check out your state's unemployment program here. 
Finally, if you can, consider making payments as normal. The feeling of freedom from your monthly student loan payment can be tempting, especially with automated payments on pause for many federal loans (Pro tip: you can request a refund for automated payments made between March 13, 2020, and Sept. 30, 2020, through your loan servicers!). However, if you have an emergency fund, a stable job, and a comfortable income, consider making payments towards your private and federal student loans as you normally would. While it isn't fun, you'll be happy to get them out of the way in the future.
These are financially and emotionally challenging times, so it is more important than ever to research the options available. If you find yourself confused about your individual lender's policy, don't be afraid to pick up the phone and ask. 
Simplicity Bryan is deeply entrenched in the worlds of self-help, gratitude, personal finance, and organization. She's happiest paddleboarding with her pup and storytelling with a purpose. You can follow her here.
Image via Pexels
Like this story? Follow The Financial Diet on Facebook, Instagram, and Twitter for daily tips and inspiration, and sign up for our email newsletter here.