9 Things Every Woman Should Know About Planned Parenthood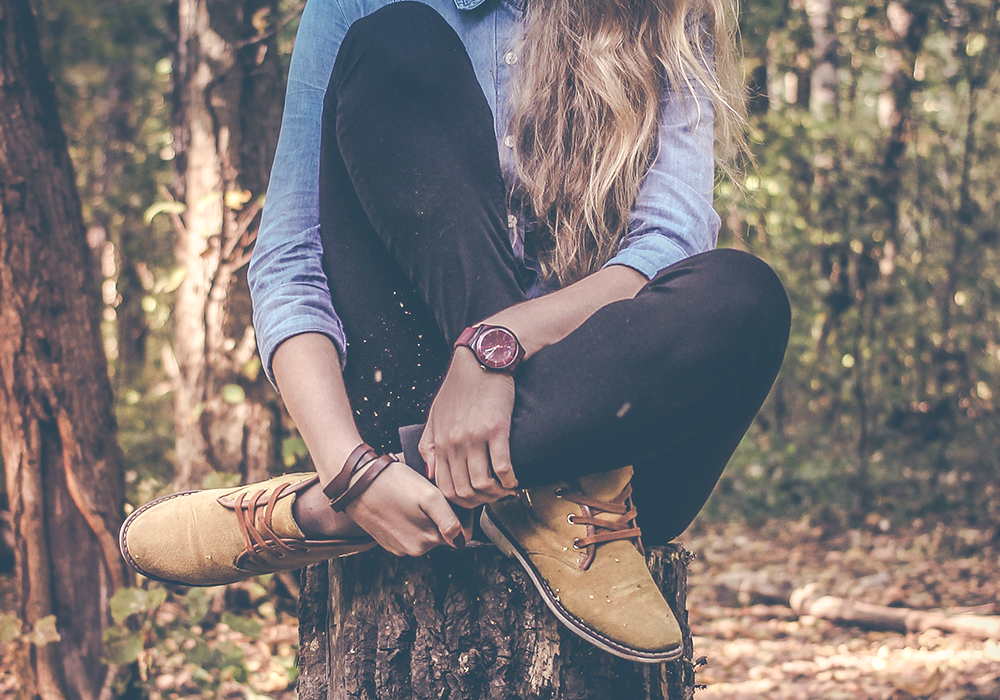 If you were one of the many people who, like me, freaked out last Thursday when the news that the Senate pushed through a bill that would unravel health care law and essentially defund Planned Parenthood, you aren't alone. While more comprehensive reading on the subject put me at ease temporarily, the situation is still unnerving.  While there seems to be little chance the bill would ever get signed by President Obama, (and Republicans only hold 54 seats rather than the 60 they would need for it to pass), it was a political occurrence that made myself and other friends of mine really take notice.
While abortion services represent 3% of their overall services, they are an essential component of the work PP does to ensure women's reproductive health and freedom. PP is also a crucial source of pre- and post-natal care for millions of mothers, many of whom would be unable to otherwise find such care for socioeconomic reasons. Planned Parenthood conducts nearly 400,000 pap smears, and 500,000 breast exams each year, which are essential cancer-screening tests. PP provides sex education for 1.5 million people and provides contraceptives that help women avoid unwanted pregnancies. Many women rely upon PP for their sole source of health care, and depend upon it for birth control. There are  700 affiliate health centers which are utilized by 2.7 million women across the United States — those numbers are significant and cannot be ignored.
The numbers are real, and the positive effect that Planned Parenthood has on the lives of women is apparent and extraordinarily meaningful. Just a few passing comments from some of my close friends vividly illustrate their experience with Planned Parenthood.  For example, Erin says:
I never learned about Planned Parenthood in high school — I went to high school with a religious affiliation. Personally, I am very against not educating young women about PP. I'm sorry, but even if you don't believe in the services, every woman deserves to know that they have a place they can turn to for STD tests, paps, and if they become pregnant. I've been in for STD testing , and appreciated that I could make an appointment, and talk to a qualified professional that same day. –Erin Kinney., 25
Educating young women about their reproductive system, and providing STD and pregnancy tests are essential components of every PP center. They serve as a beacon of hope for young women (and men) who need services that they would otherwise not be able to afford. Another friend illustrates her experience with Planned Parenthood, saying:
Planned Parenthood is where I went for a consultation and exam in high school when I became sexually active with my boyfriend but hadn't yet told my parents. It's where I got my birth control for super-cheap as a broke college student. It's where I got pap smears and STD testing when I didn't have health insurance. It's been an enormous help for myself and many of my friends, and it has always been the one place you could go to be sure you wouldn't be judged, just helped. –Ashley S., 28
Below is a snazzy one-sheet infographic that I put together which can be used as a visual reference and reminder of all the Planned Parenthood does, the number of people who use it, and why it's essential that the government continues to fund it. Check it out!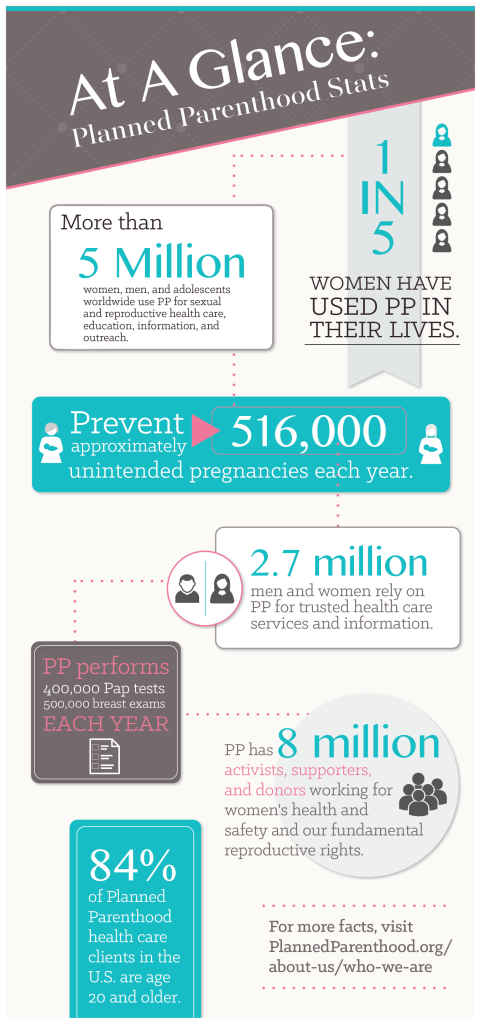 Check out these additional reading to learn more about the topic and more about what Planned Parenthood does.
Image via Unsplash