You Don't Need These 6 Products, Despite What Instagram Says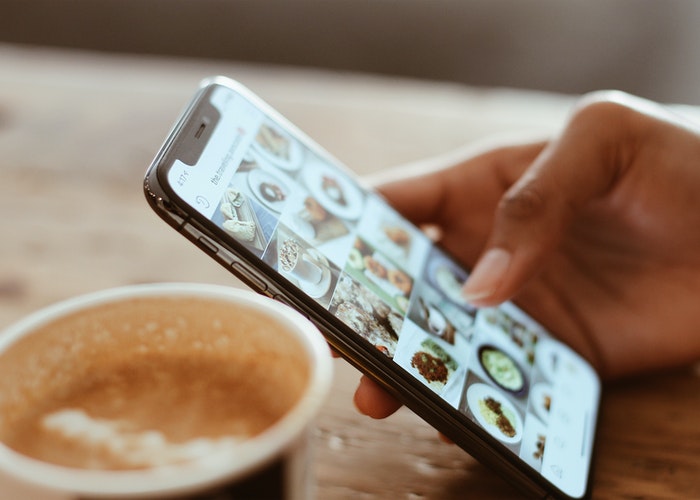 By this point, I think all of us are aware that social media platforms like Instagram and Facebook serve us ads tailored to our demographics, interests, and deeply rooted desires, fears, and insecurities (I'm kidding about that last part, but not really). As someone who's written social media ad copy and worked with the behind-the-scenes teams who deploy the ads, I get how the strategies work and how they're algorithmically designed to pluck our attention and make us feel like we need this product or else we will die a lonely, miserable life. Or something like that.
It also doesn't help that there are hundreds, if not thousands, of direct-to-consumer (DTC) brands out there that were founded on the basic principle of people having a specific problem they will pay to have solved. For example, Casper was designed for consumers who didn't feel like schlepping to the furniture store to purchase a mattress they'd need delivered anyway. Warby Parker was made for those who wanted stylish glasses but didn't want to pay $600 for a pair of designer frames at Lens Crafters. You get the idea.
We're constantly being sold the idea that we can buy our way into a complete lifestyle change and become the person we always wanted to be if we just spend enough money.
But. The DTC market has become oversaturated with products that are trying to solve niche problems you didn't even know that you had. Fiber powder that tastes like juice? Raw dog food specifically tailored to your pup and delivered to your doorstep? Moisturizing oil for your pubic hair?  Are these problems we really have, or just problems we're told we have? The difference between this Instagram-friendly merch and the desire for, say,  a new lip balm, is that we know why we want a lip balm. There's a clearer sense of agency when we want to shop for ourselves versus ads trying to convince us that we want to shop for something.
Everyone's algos are different, but just using my own feed as inspiration, here are some popular products I've consistently seen on social media that you may want, but honestly don't need, especially if being more money-conscious is on the brain. (And I'm in no way judging anyone who's purchased any of these — I most certainly have or have wanted to!) Plus, chances are you can get similar versions at Target.
1. Fancy supplements and weight-loss products 
Fiber supplements are nothing new, and most come in powder or pill form. There are a few new fiber supplement brands out there that are advertised to make "being regular" cool. Being regular is cool, but you don't need to pay $20 for 14 single-serve packets that help you get there. That's $1.43 a drink, and you can get similar and cheaper products at your drugstore, not to mention fiber-rich fruits and veggies at the store. One great fiber hack I've learned? Make a smoothie, throw some flax seeds in it, and voila! You'll be pooping with ease in no time. 
Certain Goop-friendly brands have taken up a lot of real estate on my social media feeds lately. Their ads draw me in because they make health look easy and effortless, which is what I personally very much want. Prioritizing your well-being is incredibly important, and if that takes implementing supplements and expensive ingredients in your diet, that's your prerogative and nobody else's.
However, we're also constantly being sold the idea that we can buy our way into a complete lifestyle change (Goop's entire business model is literally based around this) and become the person we always wanted to be if we just spend enough money. Eating healthy and clean is not cheap, and I won't get into the socioeconomic factors here, but you also don't need to spend hundreds of dollars on metabolism powders, detox capsules, and already prepared and prepackaged meals to adopt healthier nutritional habits. At the end of the day, if you do want to experiment with supplements, check and see if the products are FDA-approved, and talk to your healthcare provider about what's best for you.
2. Bougie pet products
I can't read dog or cat minds, but as a parent to both, I've learned that no matter how nice of a bed I buy either of them, they'll most likely end up curling up on the tile floor by the toilet anyway. If it's an aesthetic issue (which I get, trust me), try looking on Chewy before you splurge on something extravagant, unless you feel like it's worth it for you — because you know your fur love won't care either way.
And then there's artisanal dog food. Look, I totally get wanting to be the best pet parent possible and making sure the food we feed our little (or big) fur babes is high-quality and makes them happy. However, this idea around "well, if you're not feeding your pet super expensive handmade organic and locally sourced ground meat mixed with seasonal vegetables, then you are a heartless monster" creates super toxic and shame-y pet parent culture. There are a lot of bougie pet brands out there that leverage the holier-than-thou pet parent philosophy, and charge exorbitant prices for their meals and treats — some of which are delivered on a weekly basis like Blue Apron. Ultimately, it's up to you what you want to feed your dog, but do your research first and see what kinds of dog food are more budget-friendly and just as healthy as raw food by using tools like Dog Food Advisor. 
3. Kitchen tools that are more expensive than necessary
Remember all of those late-night infomercials selling new, innovative cookware that probably ended up collecting dust in people's kitchens? They've found a new home on Instagram.
For example, there's the millennial pink pan that's supposed to replace all your other annoying, heavy-duty, non-dishwasher safe pans. It's multi-purpose, so you can steam and saute food and it even comes with a built-in spoon rest. It's also $145, which is similar to what Le Creuset charges for a pan, and also much more expensive than just using what you already have. The reviews — and also IRL friends — say that this is a super cool addition to their kitchen, but if you already own all the basics for your kitchen, this pretty pan is just not needed.
4. Subscription services for stuff you can buy yourself
While we all love a good subscription box service — it's like getting a present in the mail every month! — some of them seem totally unnecessary because they're not really curating anything, they're just shipping you a product you could buy on your own.
For example, there's Drinkhaus, a fancy alcohol service that requires a $35 membership that will give you: one bottle per month, "access to exclusive flavors," and "access to members-only events." (And this is the cheapest package.) The community aspect sounds intriguing,  but if you're looking for a way to make a better cocktail at home or understand what to look for when you're looking for a "good" bottle of wine, there are so many free resources online that can teach you these things.
5. Luxury bedsheets & optimized furniture
Instagram may tell you that you need pricey bedsheets to make your bed feel like the ultimate cozy destination you deserve, but put that $120 toward something else, because you can get yourself some upscale sheets for much cheaper (check out our budget-friendly bed sheet guide!).
Five minutes ago, I stumbled across an ad for Moon Pods, which are basically just beanbags that cost $300 and look like furniture that humans living in the year 3050 would use. They're advertised as the "re-engineered" beanbag that provides you with ergonomic support and allegedly combats anxiety, which sounds rad but also doesn't strike me as something that will serve us any better than our lovely couch or living room chair we already own.
6. High-end athleisure and workout gear
I'm not going to bother to name any brands because there are SO. MANY. You might feel compelled to purchase a pair of $100 leggings because you feel like they're the key to an effortlessly polished life, but the overpriced athletic gear movement is a scam. And you most likely already own a great pair. One trick I learned from the TFD Instagram is to take the sweatpants or yoga pants you own and pair them with a cute top. You'll instantly achieve that put-together look you're maybe striving for when you think about buying a pricey new pair of leggings/sweatpants. Boom! Look at you, saving $100 just like that.
Gina Vaynshteyn is an editor and writer who lives in LA. You can find more of her words on Refinery29, Apartment Therapy, HelloGiggles, Distractify, and others. If you wanna, you can follow her on Instagram or Twitter.
Image via Pexels
Like this story? Follow The Financial Diet on Facebook, Instagram, and Twitter for daily tips and inspiration, and sign up for our email newsletter here.