10 Things You Need To Read This Sunday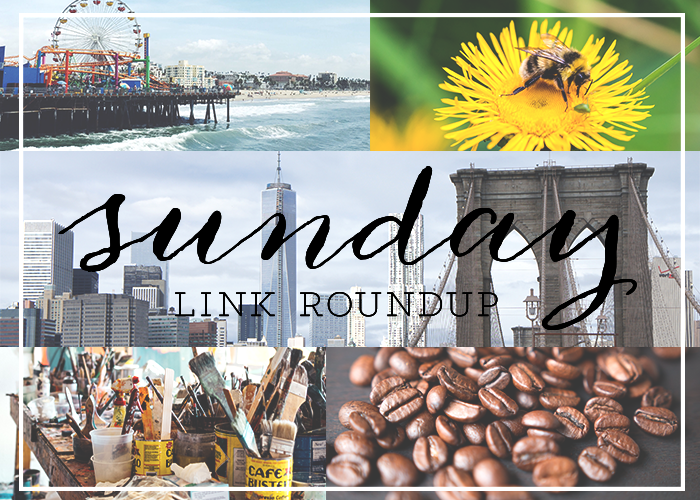 1. One young and inexperienced Pentagon staffer reflects on the valuable lessons he learned after being thrust into a leadership role during the aftermath of 9/11.
2. A straightforward and basic approach to helping solve an age-old problem — A New Plan for Fixing Hollywood's Gender Problem: Actually Hire Women.
3. Feel like everyone needs to read this — 10 Things I Buy from Trader Joe's for No-Cook Dinners. Thankfully, I live far away enough from a TJs that I'm not in danger of spending half my paycheck there.
4. The Bee Sting (!) — a festive late-summer cocktail that's perfect for cooling off at the end of a long weekend.
5. Looking for a better tasting cup of coffee at home? Maybe this tip is exactly what you need.
6. At times, I can suffer from a big ol' lack of confidence when faced with criticism — I have a tendency to doubt myself even if I know I can deliver on what's asked; This necessary video provides some pretty useful tips to boost confidence.
7. Does clutter = creativity? Why do so many of us have a tendency to hoard things? Are different kinds of clutter better than others? This article dives into some of the reasoning behind the never-ending struggle against clutter.
8. I loved looking through these 13 foolproof interior design tips to make a small space feel bigger.
9. ICYMI — Chelsea and I are going to be traveling for work to California soon. If you know anyone living in the San Diego area, tell them to email us!
10. Sunday mornings are for fancy breakfasts, and I'm off to whip up one of these breakfast taco recipes. I can't think of a better way to enjoy a lazy Sunday morning.