10 Things You Need To Read This Sunday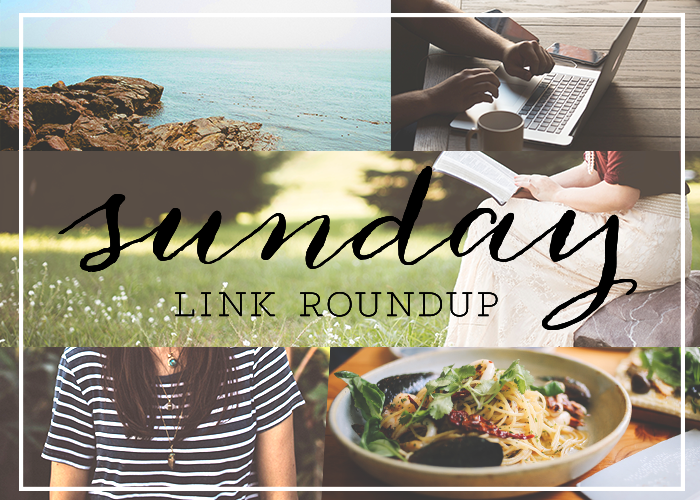 1. Halloween is tomorrow, woo hoo! I've been scouring around the internet looking for easy themed cocktails, and one from this trio of black magic ones look like they'd be worth a try!
2. Personally, I find capsule wardrobes to be a bit stressful. However, after reading this article about creating a simplified closet along with tips for building one, the concept seemed a bit more enticing.
3. I've been itching to read a book (as opposed to reading countless articles online every week), and this Fall 2016 Reading List is the perfect place to start.
4.  An interesting article about elections being rigged (but not in the way you think they are).
5. Last week, I whipped up an INCREDIBLE roasted butternut squash soup with bacon + goat cheese, which was both simple and delicious; It will definitely be on rotation more throughout this cold-weather season.
6. This roundup of woven wall hangings got me thinking about other ways I can add pops of visual interest around my home for relatively little money.
7. Psssst, college students (!) — The 10 College Majors With The Highest Starting Salaries.
8. This article, which discusses the legal implications of making employees work after hours is totally f a s c i n a t i n g.
9. This is a really inspiring read about how one women turned a career crisis into a career-defining moment, for the better.
10. ICYMI, a pretty powerful article we featured on TFD this past week — I'm 31, Married, And Never Want Kids. Leave Me The Hell Alone.