10 Things You Need To Read This Sunday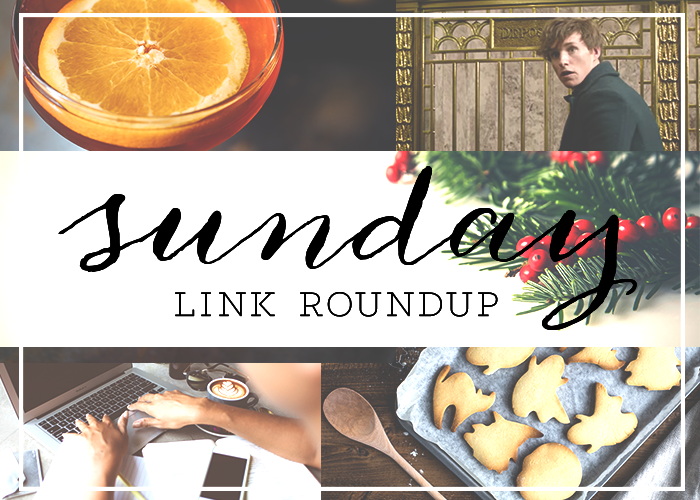 1. Thanksgiving is this week! If you're looking for a quick and easy dessert to bring to your festivities, look no further than this no-bake pumpkin pie cheesecake recipe!
2. I watched this episode last week, and it was v v good — John Oliver Sums Up Election 2016 in One Devastating Last Week Tonight Episode.
3. If you've decided that your job is no longer worth staying at, make sure you don't make these three mistakes when taking the plunge and leaving.
4. I just saw Fantastic Beasts And Where To Find Them last night (and LOVED it), and I really enjoyed reading through this movie review about the ever-expanding HP universe.
5. This was a great episode of the New Yorker Radio Hour, where guest Zadie Smith talks about fiction writing and her thoughts on the novel as a medium for storytelling.
6. Check out these five essential cold-weather cocktails you should master over the 2016-2017 holiday season.
7. I think we'll all need a refresher on how to survive talking politics with your family during the holiday season, and this short guide offers up some invaluable advice.
8. This New Yorker article took me roughly three days to gets through (I read it every time I was on the subway!), but it's a fascinating glimpse into Obama's reflections on the election results. In my opinion, it's a must-read.
9. A friend of mine recommended the Food 52 Holiday Food Swap to me last week, and I just signed up to participate. You sign up to exchange a box of goodies with a stranger, and donate money to a worthy cause.
10. ICYMI — a fascinating article we published last week called Career Lessons From An Au Pair-Turned-Investment-Banker-Turned-Psychotherapist.