10 Things You Need To Read This Sunday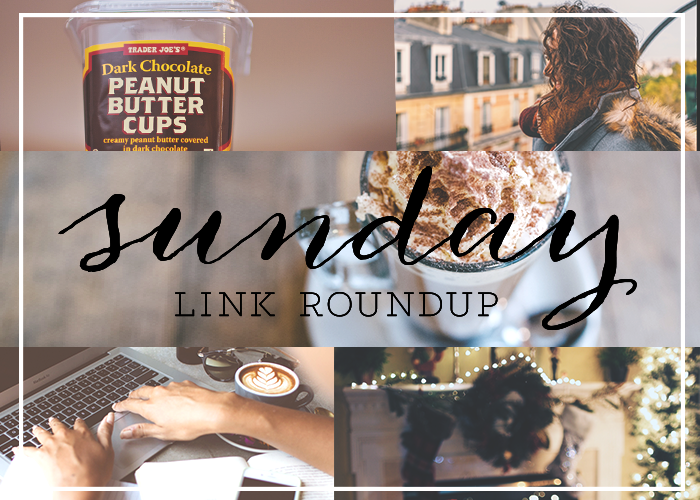 1. Woo, It's finally December — the most festive month of the year! I came across this hot chocolate on a stick recipe, and I can't wait to try it out this evening before bed.
2. I'll be making my first-ever Christmas tree purchase this year, and I have to say, I'm a little nervous that I'll kill it quickly. But, I found these great tips to help keep indoor trees alive (and fresher) longer.
3. Ever since the Gilmore Girls revival was rolled out, people have been coming out in droves to #discuss. (As evidenced here and here.) I really enjoyed this WIRED article on why we shouldn't let revivals such as this one upset us.
4. How Trump Could Wage a War on Scientific Expertise — oooof.
5. I loved the tagline on this article, which said "Working hard is good. Working harder than you need to isn't." This write-up, which talks about the tools you need to work smarter and more efficiently, was a must-read!
6. A surprisingly difficult thing to do — tell your family you DON'T want any holiday gifts. Shocking, I know. Here's exactly how to say it so it sticks.
7. Whenever it starts to get cold out, I have difficulty keeping my skin looking and feeling hydrated, and I found these six tips for alleviating that problem really helpful.
8. December always marks the giving back period of the year (although it shouldn't be strictly reserved for now, in my opinion), and Charity Navigator has a useful giving guide here.
9. Okay, so maybe some people think making DIY holiday wrapping paper is too intense, but I'm totally on board to try it out. Check out this gallery of 25 beautiful ideas to give your gifts a personal touch.
10. As it gets colder, the weather turns snowy, and I gradually turn into a complete recluse homebody, I always make sure my apartment is stocked full of tAsTy provisions. This article on the best Trader Joe's snack foods is almost too good for this world — we don't deserve it.