10 Things You Need To Read This Sunday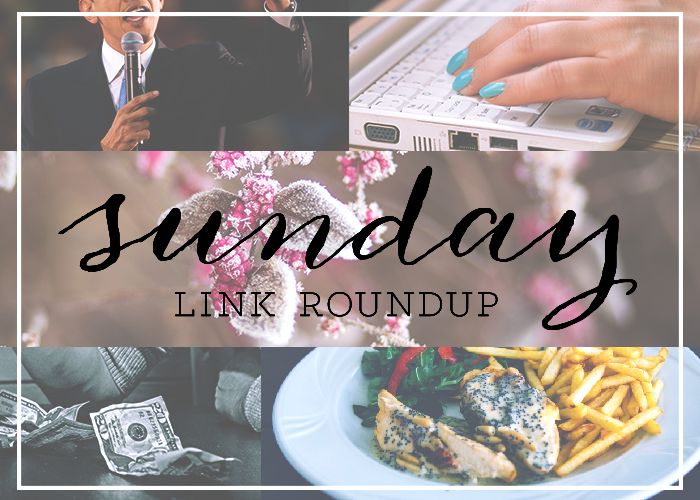 1.  A necessary read from the NY Times Your Money section. This article provides an incredible amount of information about managing your money, so it works harder (and smarter) for you.
2. Check out these ten insightful tips about life, work, and business from someone who founded their own creative agency.
3. Ever wonder how your New Year's resolutions stack up? Check out this survey from Student Loan Hero which "Uncovers Americans' Biggest Regrets And Resolutions."
4. Should We Teach Kids To Monetize Their Passions — and other difficult parenting questions.
5. "Over-eagerness to return calls and emails instantly and to perform any task or assignment a hiring manager might dream up" — one of five unmistakable signs of a desperate job seeker.
6. If you're dreading the looming arrival of the Monday AM workday, be sure to keep this list of 50 thoughts that will motivate you to do anything nearby.
7. While I don't like the idea of women leaders being referred to as Nice and Not Nice, this article shows that asking the right questions helps employees and supervisors move forward.
8. If you're in a position where you're handling employees or mentoring others, be sure to check out these little extras that actually make a difference to employees.
9. Obviously, I'm a big fan of crock potting, and I think I just found this week's big-batch meal in the form of slow cooker white chicken chili. #NOM.
10. ICYMI — an in-depth look at what the 2016 presidential candidates want to do about your student loan debt.