12 Innovative Side Jobs That Will Help You Make Extra Money This Year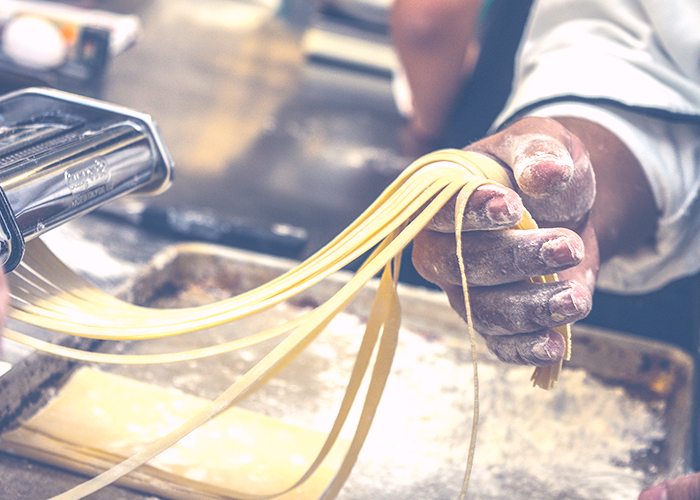 Managing your finances with a predictable salary from a 9-5 job is beneficial, because it allows you to calculate what you need in spending money each month, how much you can put into savings, and roughly what your capacity to pay down debt and school loans will be. However, in the last three years out in the "desk job" arena of the workforce, I have accepted a good deal of side jobs and completed a number of freelance projects that have significantly bolstered my savings, allowed me to pay off debt more quickly, and afforded me an all-around more comfortable lifestyle. I like to think of it as a side gig that keeps life and money flowing.
Part of building a financially independent lifestyle for yourself is being able to have a diverse skill set paired with a strong work ethic, so that when times are tough and finances are tight, you'll have skills to fall back on to make money outside of, or in lieu of, your 9-5 job. Below are12 jobs that you can get involved with in order to make additional money on top of your salaried position, which is always a good thing.
1. Babysitting The. Best. Side Job. In. The. History. Of. Side. Hustling. Honestly. Anyone who turns up their nose to watch over children on the occasional Friday or Saturday night because they don't want to "waste a good night out" is seriously missing out. Whenever I'm offered the opportunity to play with kids, sit on the couch, and watch movies while eating popcorn and scrolling through Twitter and Instagram while getting paid, is a no-brainer in my mind. My friends will shuffle to brunch half-awake on Sunday morning in varying stages of nausea and I'm just sitting there smugly drinking my coffee while I have a crisp $100 bill tucked away in my wallet from an evening of work. But seriously, websites like Sittercity and Care make it easy to find babysitting jobs so get on that!
2. Walking Dogs. An easy way to stay fit, and include structured weekly exercise in your busy schedule while making money on the side. Walking dogs is a relatively uncomplicated side job where you don't even have to speak to another individual while performing the task, or listen to inane office drama stories. Some resources to get started can be found here and here.
3. Learning to code websites. Possessing the knowledge of how to code websites is one of the most lucrative ways to make money on the side but beware, learning how to code is no easy feat and it requires a good deal of time spent up front learning the skill set. TED has an excellent article here about the 10 best places online schools where one can learn how to code. There is serious money to be made in this industry, but don't underestimate how much you will have to learn at the get go. Once you have spent a significant portion of time learning the ins and outs, start small with coding mini website makeovers for small local business that have very simple website structures in order to begin building up your portfolio.
4. Taking photographs. I have a friend who spends a good deal of time outside the office photographing his after work and weekend adventures and LORD are those photos stunning. Photography doesn't have to be your bread and butter, but if you're good with a camera you can sell your better photos to stock photography websites who pay you every time your photograph is purchased. WIN!
5. Waitressing for a catering company. I've done this before and it has saved my ass in desperate times when I was in need of some extra cash to hold me over until my next paycheck arrived. Offsite waitressing gigs for catering companies can pay up to $150 per day/event (the hourly rate + the tip from the party hosts) and your time is worth every penny. Both of my parents did this on the weekends for years and were able to rake in thousands of dollars in addition to both of their 9-5 desk jobs. #BLESSED
6. Pet sitting. Literally the best side job IMHO. Who doesn't want to get paid cold hard cash for playing with dogs, cats and other furry animals in the comfort of your own (or someone else's) home? Petsitter and Care.com are good places to get started.
7. Selling homemade crafts on Etsy. Etsy is THE place to sell that niche craft you're oddly good at making, but have a difficult time finding an audience to sell to. I've seen everything on Etsy from customized seashells (?) to baby headbands and hand painted food bowls for your cat. Do your research to make sure you get set up the right way and you'll be on your way to making real money.
8. Testing out websites. There is decent money to be made on the side by simply testing out websites from a user experience standpoint. A website tester is someone who gives their opinion about a website, how they feel it works or should work, and review the ease with which one can navigate around the content and verticals. There are a good number of companies out there that will pay you to test them from home and it's a great way to make extra cash in the evenings and on weekends without having to leave your house.
9. Working as a movie or TV extra. Not going to lie, I've worked as an extra a couple of times on various movie sets and it's NOT glamorous, but I did walk out at the end of the day with $75, my travel expenses covered, some great contacts/connections under my belt. You literally get paid to stand around all day and fill in the background scenes. In your downtime on set (there will be plenty) you can read, work or just hang out. Some basic resources to get you started are here and here.
10. Employee referral program. If you work at an office that offers cash for referring employees who get hired you should get on that ASAP. This is probably the easiest way to pocket extra cash without having a specific skill set to capitalize on. I was able to get one of my best friends hired at our sister company within our network and I was handed $2,000 in cash after 6 months of her being there. Obviously you cannot mindlessly refer people left and right and expect none to raise an eyebrow. You should be honestly selecting candidates that are a great fit for the positions you are referring them for. But nonetheless, a fast and easy way to make extra $$$.
11. Officiating weddings. While this is definitely NOT a side job for everyone, becoming an ordained officiant online is an easy way to get to make a good deal of extra money. I know married couples who have found their wedding officiants online and were thrilled with the people they met. If you're good with people, enjoy speaking in public and celebrating all the ~lOvE~ in the world, than consider getting certified to officiate weddings and see your bank account sooooooar.
12. Spring clean your closet/house & selling leftovers on eBay. Now that spring is here and you should all be doing a healthy closet purge, selling items that you don't want or need anymore is a great way to make money on stuff you already own. If you keep clothes in good condition try using one of these sites to sell gently used items. Be diligent and price accordingly/fairly and you'll quickly become a trusted seller and have way to peddle your unwanted goods to the masses while making extra dough.
While no one wants to work themselves into the ground because they are incessantly on their #workgrind, picking up odd jobs here and there is a great way to keep yourself learning, moving forward, and becoming a more valuable asset to employers down the road. The skills you learn coding websites might very well inform or enhance a position that you get 10 years from now, you never know where life may lead!
Image via Unsplash