14 Items To Keep At Home That Will Make You Live A Better Life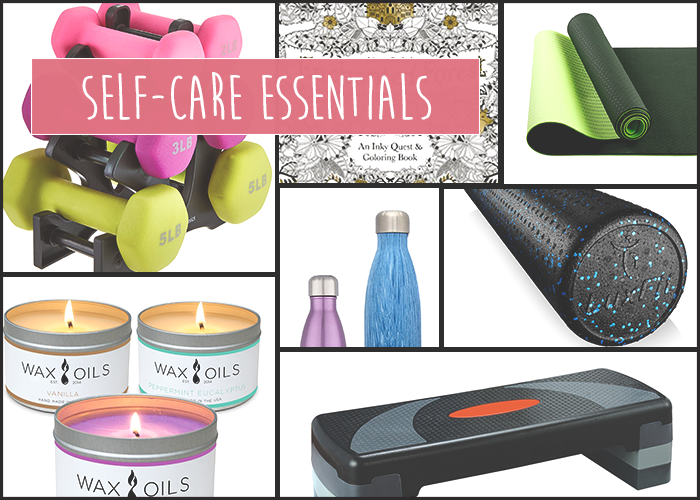 Over the past few months, I've been thinking a lot about my health — probably more than I have at any other point in my life. It started when my then-roommate and I were carrying trash bags full of clothes from our apartment to the subway to a Goodwill. Carrying just one heavy bag totally winded me. I know I've gained a little weight and not been in my best shape since I went off to college years ago, but that day was the only wake-up call that's worked for me to start actively getting in better physical shape. I'm by no means a triathlete now, but I've figured out how to incorporate home workouts into my schedule and go to a few dance or barre classes a week. I also cook (or my boyfriend cooks) most of the food I eat, meaning even though I don't adhere to a particular diet, I always know what I'm putting into my body.
We talk a lot about "internet self-care, " and the negative connotations that come with it, which I think are all valid. But to me, self-care is a highly positive idea — it's the always-relevant idea that you've got to put on your own oxygen mask first. Taking care of yourself isn't selfish, but rather extremely crucial for being able to do everything else in life, from doing good work to taking care of others.
So yes, building financial security is self-care. Staying active is self-care. Eating more vegetables than desserts is self-care. Relaxing, stress relief, necessary alone time to recharge — all definitely under the umbrella of self-care.
I've personally found that taking care of my self, both mentally and physically, is a lot easier if I already have the items I need on hand. For example, I'm much more likely to exercise at home if I already have YouTube workout videos bookmarked and a yoga mat at the ready. I've even taken up writing out simple exercise routines and lists of healthy snack ideas in my bullet journal, so I always have a resource to turn to. (It's particularly helpful in those moments when I know doing a little exercise would be the best thing for my mood and mental state, but I just can't motivate myself to get my butt to a class.) Everyone is different, but we all need to keep things on hand that make taking care of ourselves second-nature. Here are 14 things I find super useful for taking care of myself on a daily basis — if you have any to add, I'd love for you to chime in!
1. INSULATING WATER BOTTLE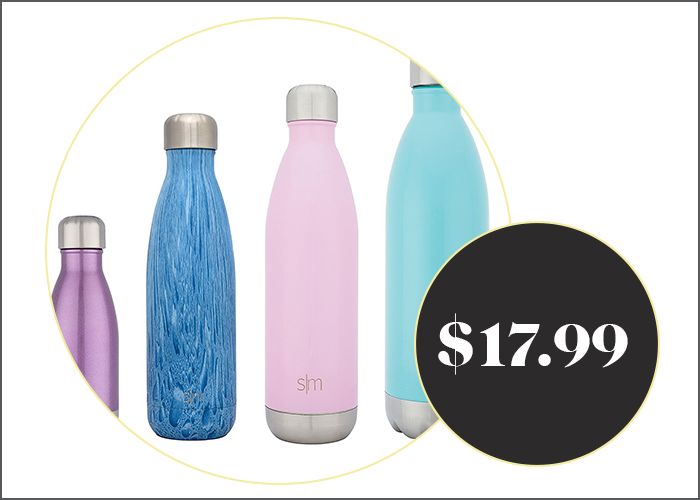 Drinking lots of water is self-care 101. Guys, I gotta say, I actually love soda more than most things in the world — but I never feel better than when the only thing I've had to drink all day is water. My skin feels so much better, too. And really, any old water bottle is a great thing to keep around. I'm not going to argue which ones are better for you/the environment, because I read so many competing arguments and I just don't know (and honestly, any option is better for the environment than repeatedly buying bottled water). I use one of these insulating water bottles, which keeps my water cold for literal hours no matter where I go. I love it so much! | Simple Modern Wave Water Bottle – Vacuum Insulated 18/8 Stainless Steel – 4 Sizes in 26 Colors
2. YOGA MAT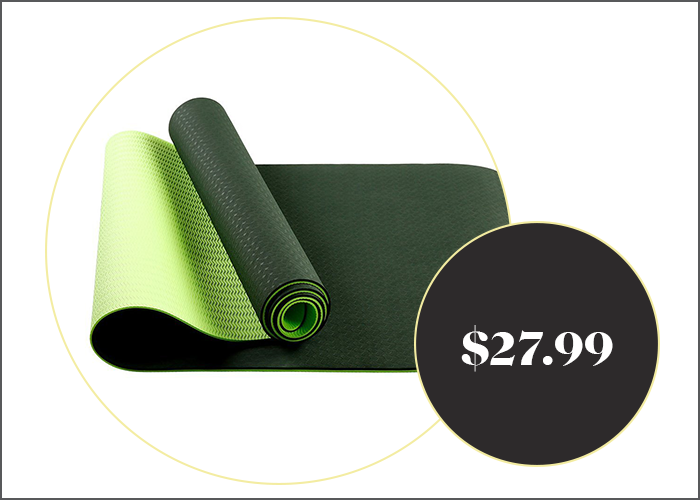 Even if you don't practice yoga (I'm pretty off and on, personally), there are so many at-home exercises that require you to use nothing except a yoga mat. If you prefer working out at home over a gym, it's an absolute must. This non-slip one has excellent reviews, and it originally retailed for $99 — you're getting a good deal here! | Non-Slip Yoga Mat by Farland – Eco-Friendly TPE Workout Exercise Mat, Anti-tear Hot Pilates Pad Mats in Home & Gym – 6mm Thick
3. BASIC COOKBOOK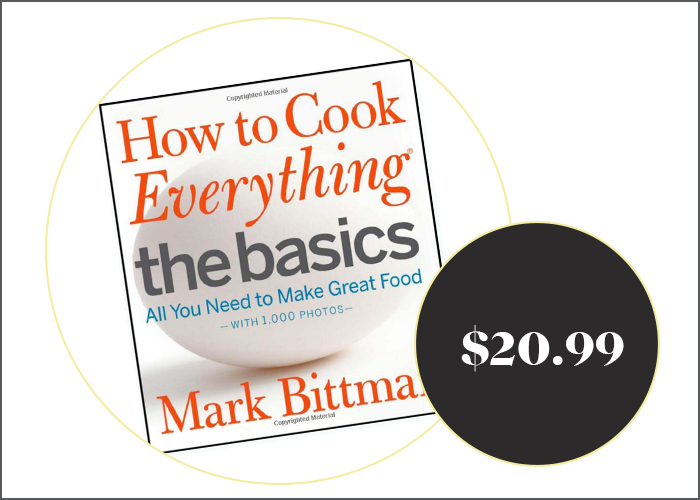 Not everyone loves cooking. I get it. But knowing how to cook for yourself is a super important part of being a self-sufficient, healthy ~adult~. It's also beneficial for saving money (but you already know that!). Just one cookbook is all you need to get started. I love this one for its simple and straightforward recipes — they're easy for even novices to follow, but they don't sacrifice flavor. | How to Cook Everything The Basics: All You Need to Make Great Food–With 1,000 Photos
4. VITAMIN D SUPPLEMENTS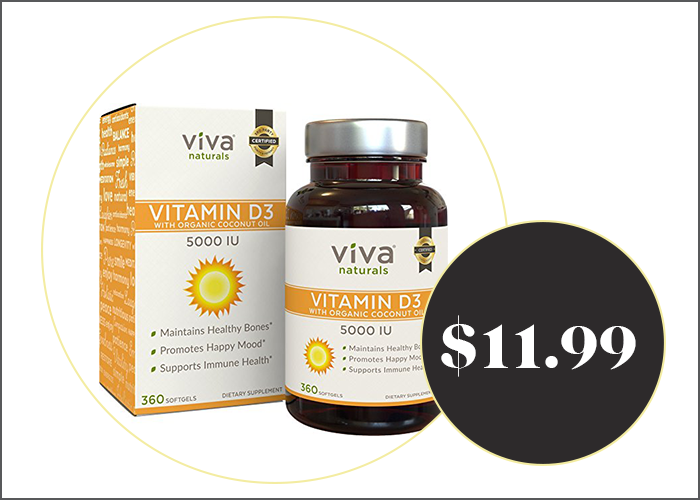 Of course, it's important to consult a doctor before you decide to take supplements. But if you don't spend a lot of your time outside, there's a good chance you're vitamin D deficient — in fact, over 40% of adults in the U.S. are. If you're deficient, some supplements might be a good idea (beyond, of course, getting outside a little more — something I know I should be doing for myself). | Viva Naturals High Potency Vitamin D3 for Enhanced Absorption, 5000 IU, Delivered in Organic Coconut Oil, 360 Softgels
5. BASIC HAND WEIGHTS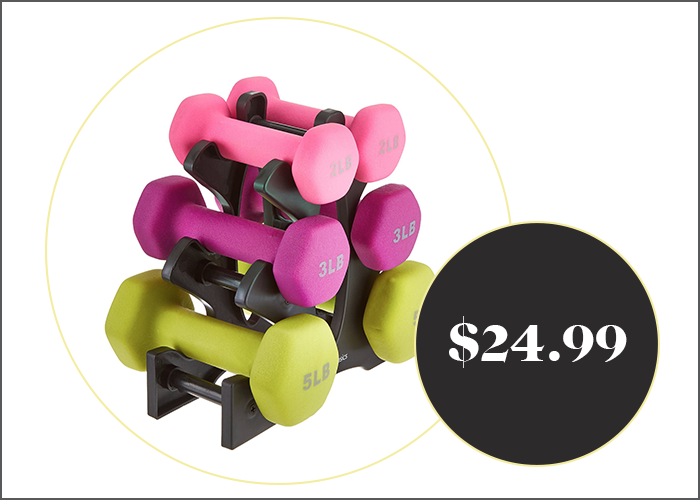 Most of my at-home workout routines include simple bodyweight exercises, which I love because they don't require any extra equipment. But sometimes I'll be following along to a video that instructs you to pick up a can of soup or something else nearby to use for an exercise, and I'll think, Man, this would be way better if I just had some small hand weights. These particular ones have been in my Amazon wishlist for months, and they have great reviews. I think it's finally time to bite the bullet. | AmazonBasics 20-Pound Dumbbell Set with Stand, Silver Lettering
6. ADJUSTABLE STEPPER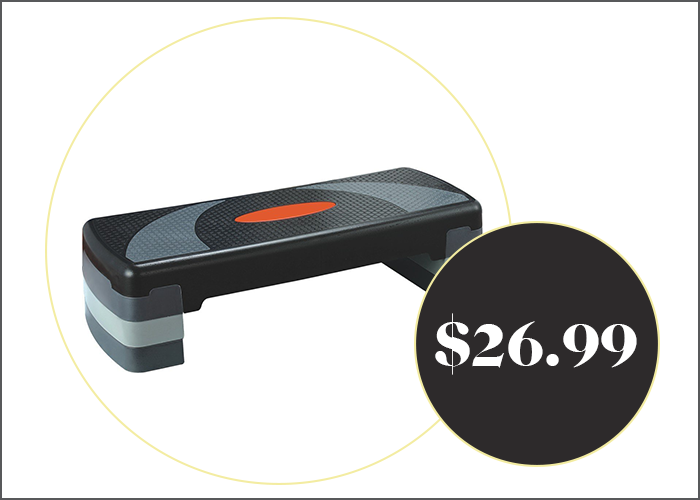 As someone who regularly uses a chair as a step stool during circuit workouts at home, let me just say: it sucks. I'm just short enough that it's more of a strain than it should be, particularly when doing step-ups in quick succession. One of these adjustable steppers would help (and be a welcome booster to help me reach the top shelf in my closet, tbh). | KLB Sport 31″ Adjustable Workout Aerobic Stepper In Fitness & Exercise
7. EASY-TO-READ TIMER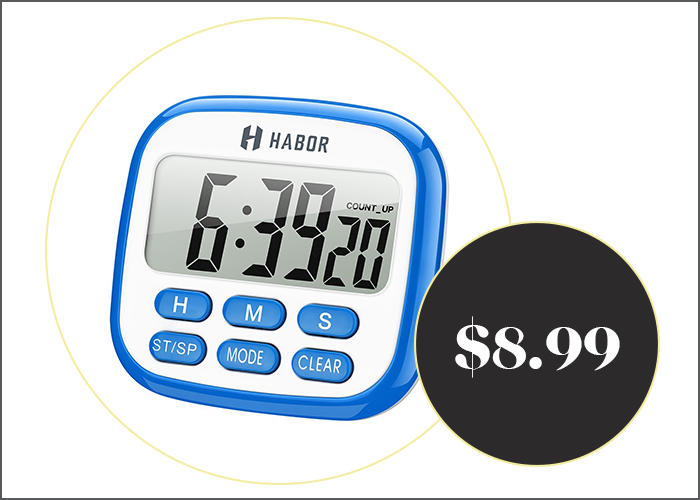 Yes, we all have smartphones that have timer functions. But I hate looking at the tiny ticker on my screen (which always eventually locks, too) while doing an exercise routine. Sometimes an old-school solution is the best one, such as a timer like this one, with big, easy-to-read numbers. If you know of a great stopwatch/timer app as an alternative, feel free to shout it out! | Habor Digital Kitchen Timer Clock Cooking Timer Multifunction with Big Digits, Loud Alarm, Magnetic Backing Stand, and Memory for Cooking Baking Exercise-Blue/White
8. FIRST AID KIT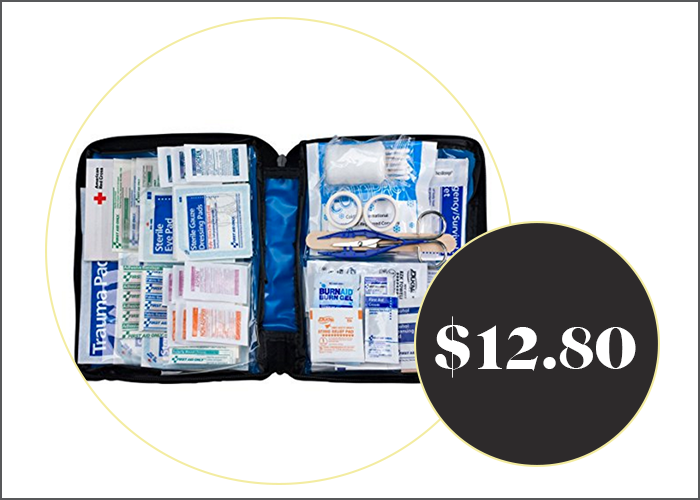 One of the few unfortunate side effects of regular exercising is risking minor injuries (though, of course, one could argue that being active helps prevent other, greater injuries and diseases in the future). The worst is getting a minor scrape — especially one of those that doesn't even hurt that much but won't stop bleeding, oh my god — and not having band-aids or antiseptic on hand. Always have a well-stocked first aid kit in your home. | First Aid Only All-purpose First Aid Kit, Soft Case with Zipper, 299-Piece Kit, Large, Color Varies
9. RESISTANCE BANDS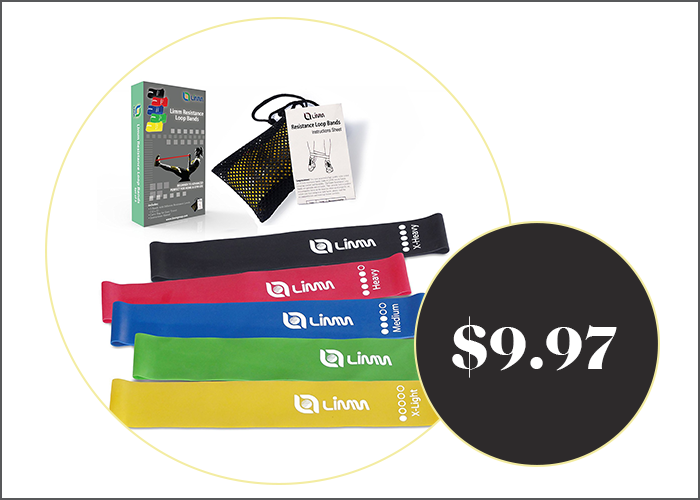 I really like re-creating the exercises I've done in a class at home, but I'm not about to shell out a fortune for a pilates machine or an in-home ballet barre. These resistance bands are super reasonably-priced and allow you to somewhat mimic exercises you might usually do on a piece of equipment at the gym. Plus, they roll up quite small and are really easy to store — perfect for apartments like mine without a ton of extra space! | Limm Exercise Resistance Loop Bands – Set of 5, 12-inch Workout Bands – Best for Pilates, Stretching, Physical Therapy, Yoga and Home Fitness – Bonus eBook, Manual, Online Videos & Handy Carry Bag
10. AROMATHERAPY CANDLES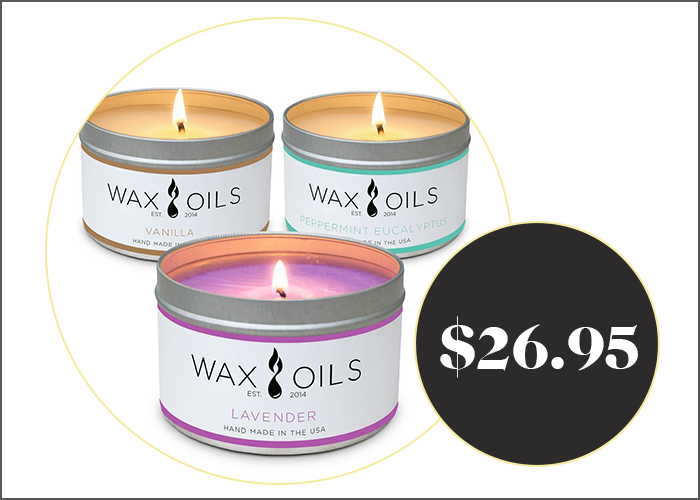 Mmmm scented candles. No relaxing night of mindful self-care is complete without them, in my opinion. They definitely help create the rejuvenating, calm atmosphere I'm looking for. And while I'm not entirely sold on the healing powers of aromatherapy, lighting a few of my favorite scented candles always seems to help soothe my mental state if I've had a particularly stressful day. | Wax and Oils Soy Wax Aromatherapy Scented Candles, Lavender, Vanilla & Peppermint Eucalyptus, 8 oz (Pack of 3)
11. GOOD LOTION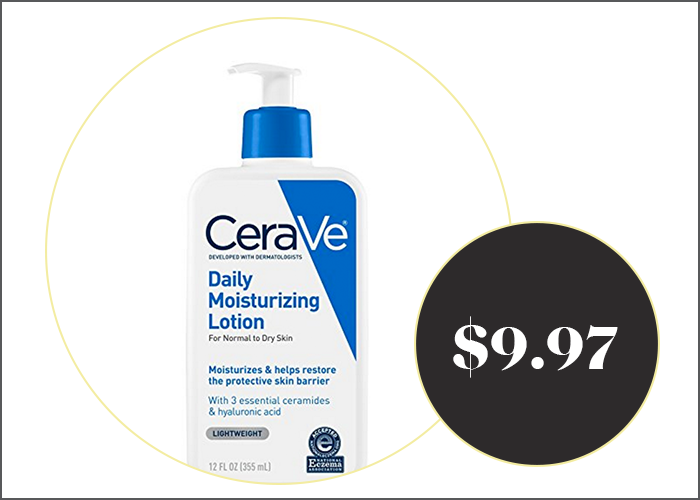 Bad skin days can be incredibly draining, both physically and emotionally. (And I say that as someone who's been relatively lucky in the skin department.) They're often a result of already being stressed, and they just make everything worse. Everyone is different, but the two best things to keep my skin healthy, I've found, are drinking lots of water and moisturizing regularly. I've tried a few different kinds — some fancy, and even one prescription — and nothing has worked better than tried-and-true CeraVe.  | CeraVe Moisturizing Lotion 12 oz Daily Face and Body Lotion for Dry Skin
12. COLORING BOOK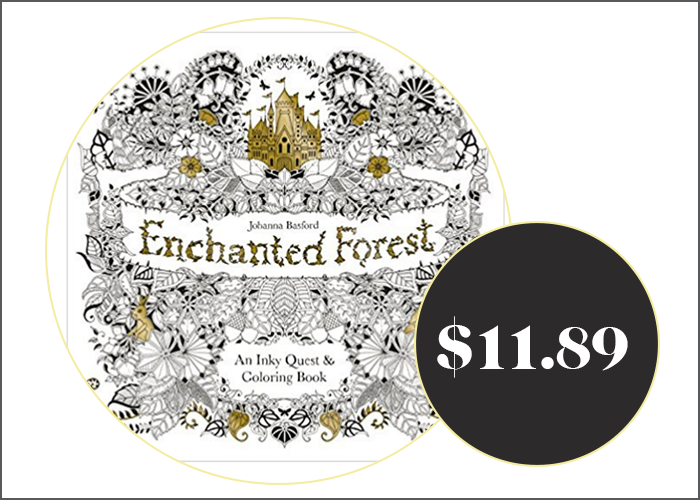 My favorite thing to do when I'm feeling a little stressed or overworked is put on a silly podcast and dive into my coloring book. I love Johanna Basford's because they're all super intricate and lovely — and they take forever to finish. Maybe I'm on the slow side, but it takes me several hours to complete one page of coloring. Which is great, because I won't have to buy a new one for years! | Enchanted Forest: An Inky Quest & Coloring Book
13. FOAM ROLLER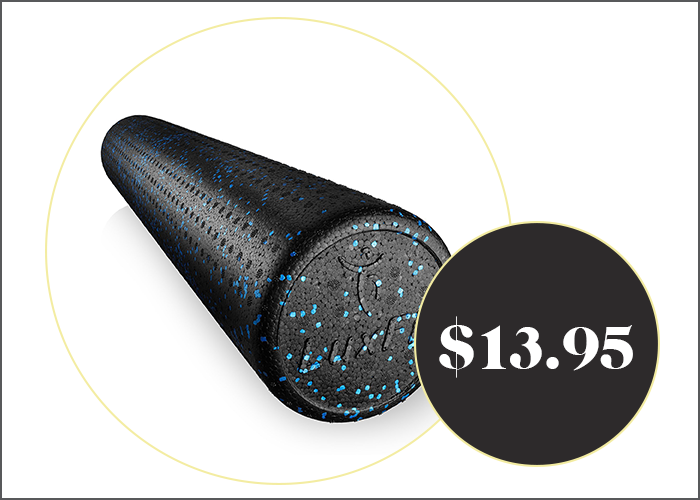 Another thing that's been on my wishlist forever is a foam roller such as this. We use these in the barre class I take, and they feel so good in stretching out my back. They're also just about as easy to stash in a closet as a rolled-up yoga mat. | Foam Roller, LuxFit Speckled Foam Rollers for Muscles '3 Year Warranty' with Free Online INSTRUCTIONAL VIDEO Extra Firm High Density For Physical Therapy, Exercise, Deep Tissue Muscle Massage
14. HEATING PAD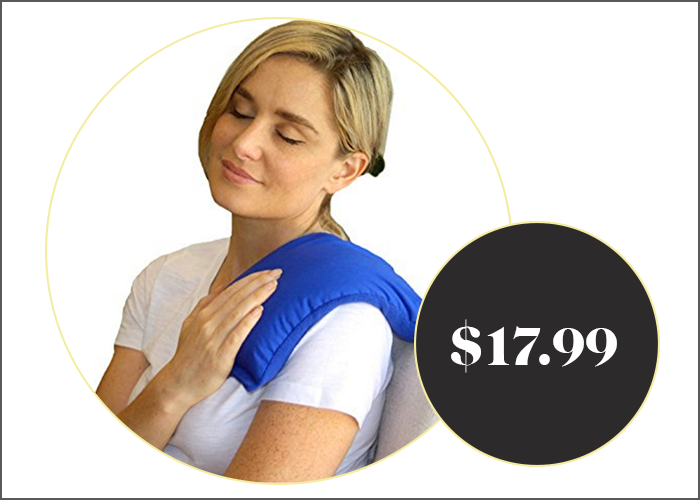 Finally, if you're a person with a period, you know how important it is to stock up on your favorite remedies. Heat therapy is my favorite way to deal with cramps (accompanied by a glass of wine, of course, but to each their own). I've used an electric blanket in the past, but I don't love the idea of having to stay near an outlet. These natural heating packs get really warm, and you can easily move them around wherever you need them. | My Heating Pad – Hot Therapy Pack – Natural Heat Therapy – Stress Relief (Blue)