15 People Tell Us The Best (& Most Lucrative) Side Hustle They Ever Had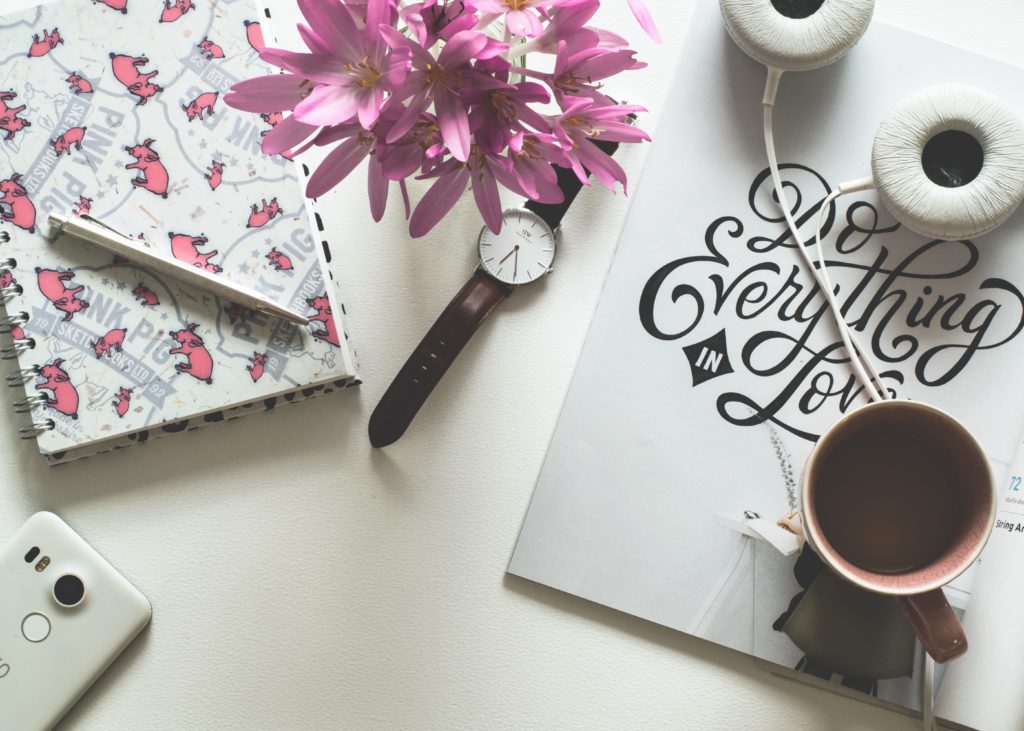 I've spent a large part of my 5-year post-college career in the freelance writing/copywriting/editing world (which I've written about several times — find more here and here!). And when you are a full-time freelancer, you spend all of your working hours doing what others would consider side hustling. Instead of one salaried job, you spend a ton of time going after contracts and one-off projects that will theoretically make up a solid monthly income.
As someone who did that for several years, I have some serious respect for people who take on multiple side projects while still maintaining a full-time job. I don't personally relish the thought of balancing those two things. So this week's Making It Work is super impressive to me — if you haven't watched yet, here's how one woman writer earned $21,000+ side hustling in just one year:
Of course, a lot of side hustle talk here on the ol' internet is specifically about freelance writing — writing begets more writing and probably presents a skewed image of what side hustling actually looks like. And while freelance writing jobs are awesome for full-time writers and hobbyists alike, there are so many other side hustles out there. We reached out to the greater TFD community to hear about the best side hustles people have ever had — whether "best" meant most lucrative, most career-enhancing, or most fun was totally up to them. Here's what they had to say!
1. "Worked part-time at the civic center in the suites. Made $700 in one night at a Jimmy Buffet concert. But great nights like that aside, after last call and bills were settled, we got to watch the rest of whatever event was going on that night." – Amanda
2. "I would definitely say my best side hustles have been babysitting and selling clothes/shoes/etc. on Poshmark. Babysitting because kids rule, it is usually pretty easy (you don't have to parent the kids, just keep them safe and alive) and often pays well (I've made between $500-$1200 extra per month babysitting just a few evenings a week). And reselling clothes because it is a great way to profit off of thrifting or just to keep a love of keeping up with fashion trends sustainable without wasting money and having an insane amount of clothes." – Mary
3. "I used to dogsit for one of my professors! I'd walk her two giant poodles and then pile on the couch with them and read a book or watch a movie. Literally got paid to get off campus for a few hours and have a cuddle pile with those love monsters." – Maggie
4. "I second dog-sitting; getting to hike, swim, or just cuddle and read with a dog and get paid for it is like heaven's gates opening and raining money and puppy love down on you." – T.R.
5. "Right now I'm doing Instacart and loving it! Has it kinks, but for the most part it's easy money." – Kendra
6. "Online Copywriter. Aside from the great pay, it allowed me to work after 12hour shift in the hospital whilst still on my scrub suit." – N.W.
7. "A few years ago I was a freelance recruiter. My friend owned a small recruiting business and I helped him behind the scenes with screening resumes and candidates. Gained some great experience before becoming a hiring manager at my day job. Also made about $25K over 2 years." – F.P.
8. "eBay reseller — it allowed me to fund my weird obsession with thrifting & estate sales while also making an income." – Masha
9. "SAT tutor and teacher. I got paid to not only teach/tutor but also study the test and subjects." – Madeline
10. "Well, now my favorite side hustle is my blog. But when I was 21 I use to be a brand ambassador for Bacardi during the night and weekends where I would go to liquor stores and bars and hand out free drinks and shots. I got paid $25 an hour and we were required to try them too. It was definitely one of the most fun side hustles I had!" – Daniella
11. "I work part-time at In N Out. It's helped me reach my goals, but also, I really enjoy the staff and customers. I sit in a cube in my day job, and this feeds my chatty Cathy issues." – Deborah
12. "Running photo booths at weddings and other events. Good money, usually get fed a decent meal, endlessly entertaining." – Katie
13. "The easiest side hustle by far was donating blood plasma for money! For just a few hours a week, I could earn $400/month!" – Melissa
14. "Part-time at a boutique spin studio – extra money and free workout classes and some boss lady friends!" – Paige
15. "The best I had was writing for magazines — back when people read magazines. I grew it to a nice sized business that helped us pay off our mortgage!" – ESI
Image via Unsplash
Like this story? Follow The Financial Diet on Facebook, Instagram, and Twitter for daily tips and inspiration, and sign up for our email newsletter here.