18 Beautiful & Versatile Summer Wedding Outfits For Under $175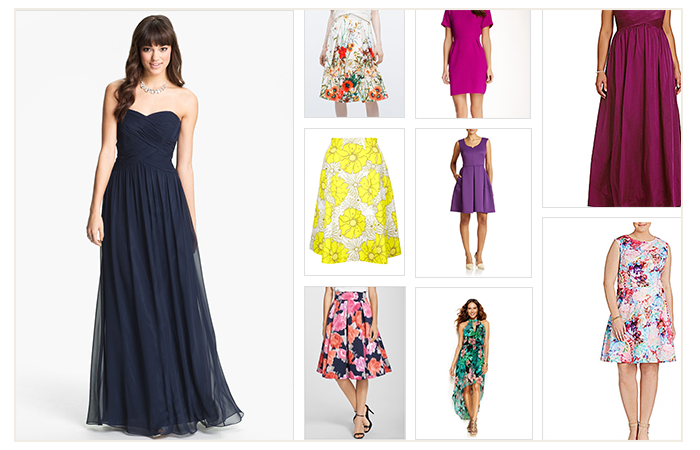 Recently, one of our readers wrote in asking us to suggest stylish, versatile, and seasonally-appropriate attire she could wear to a slew of summer weddings to which she had been invited. Dressing up for weddings during the warmer months can be tricky. Black is so often the default color for formal attire that it almost takes you aback to have the freedom to incorporate color and bold patterns. Also, warm weather can often mean outdoor ceremonies, so it's especially important to be in something that fits well and is breathable.
It's important to pay close attention to what the invitation says, and how it describes the formality of the event. If it's a beach wedding, flats and a pretty sundress is appropriate. If it's a black-tie wedding, definitely consider a floor-length dress or very chic cocktail dress. I've attended a beach wedding, a casual wedding, a black tie wedding, and a few in-between. While I am certainly no expert in this arena, I have seen my fair share of #lewks. Below is a quick (and by no means exhaustive) guide for navigating some possibilities that one could wear to a warm weather wedding.
None of the items below are cheap, throw-away dresses, as I've included versatile items that can be dressed up or down, and are meant to be worn again and again. Because, after all, what good is a cute wedding outfit if you can't get some more mileage out of it? (To that end, there are several multiple-piece options where you can break up the top or bottom to be worn separately, as well.)
Sorted by degree of fanciness, here are my suggestions:
A casual wedding.
What you should wear — A sundress, skirt or nice pants + top. Flats or heels.
Long skirt + crop top (on sale!)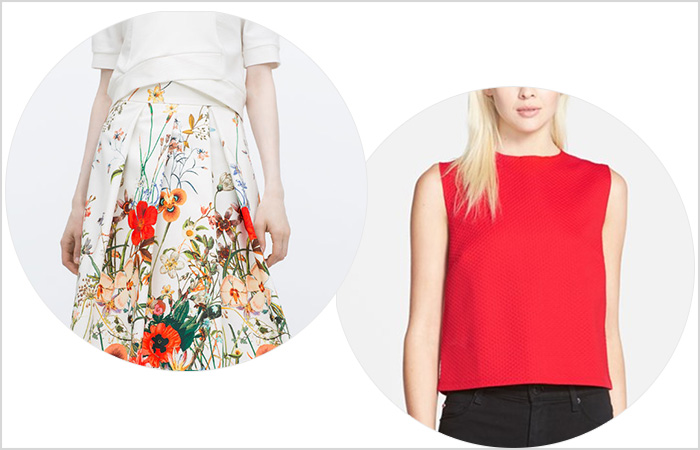 Sundress or a longer casual dress.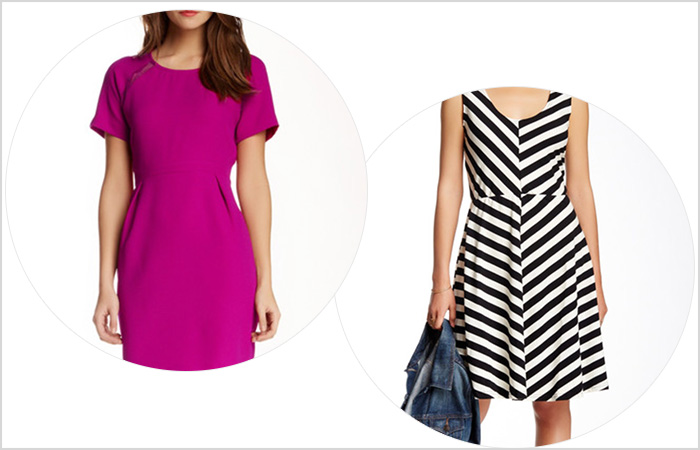 Tailored cropped pants + a double layer cami.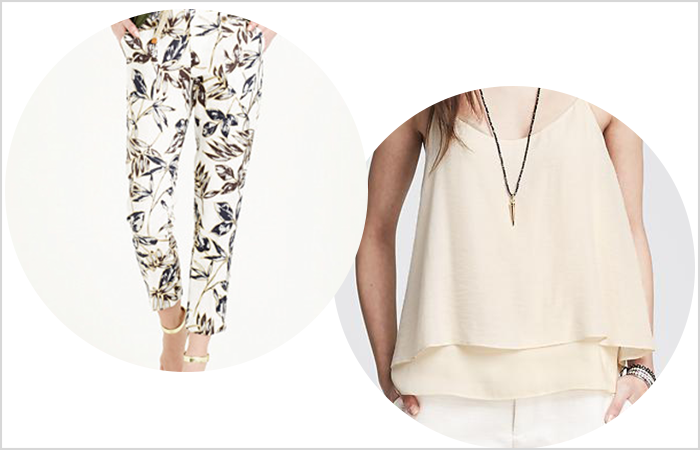 A beach-formal wedding.
What you should wear — A tea-length dress, or nice skirt + top. Flats.
Summery skirt + plain crop top.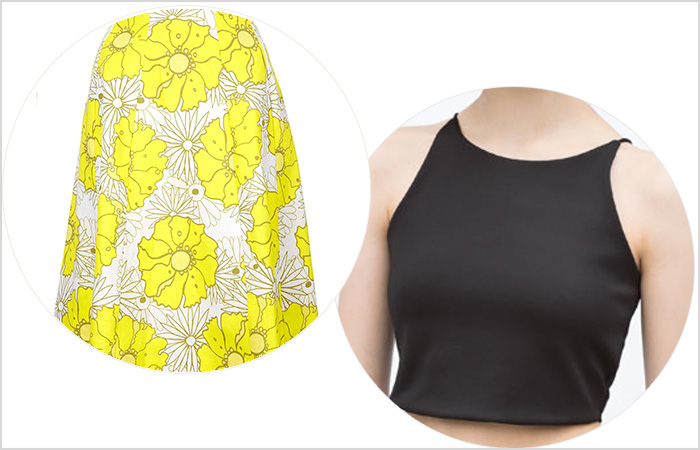 Bright printed dress OR high-low dress.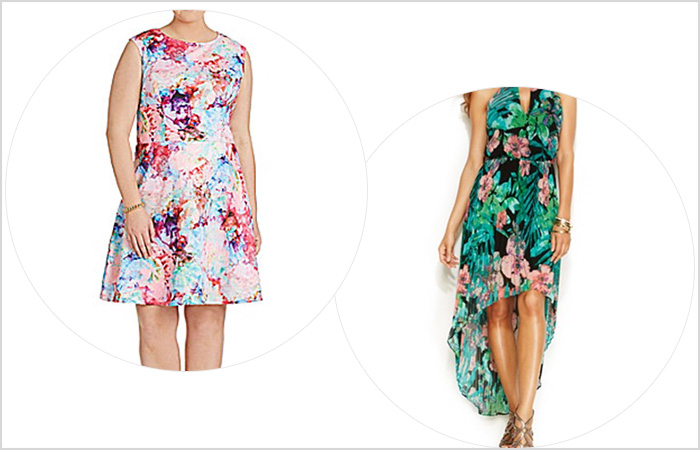 A semi-formal wedding.
What you should wear — A cocktail dress, or a nice skirt + top. Flats or heels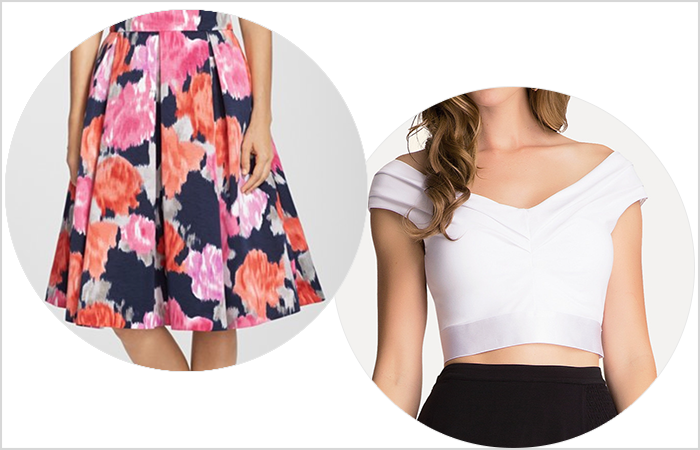 Black lace dress or a long elegant maxi dress.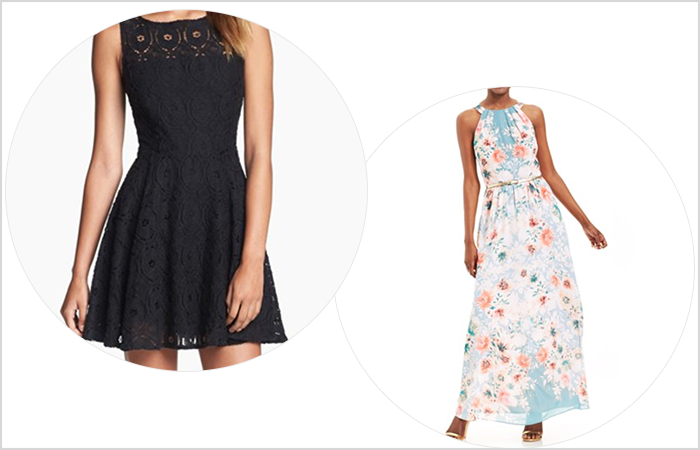 A formal wedding.
What you should wear — A formal cocktail-length dress or long dress, usually in a dark color. Heels.
Black flutter sleeve dress (because it's so simple, pair it with a white stone necklace), or a black, tea-length dress (again, because it's so simple, pair it with a fancier jeweled necklace.)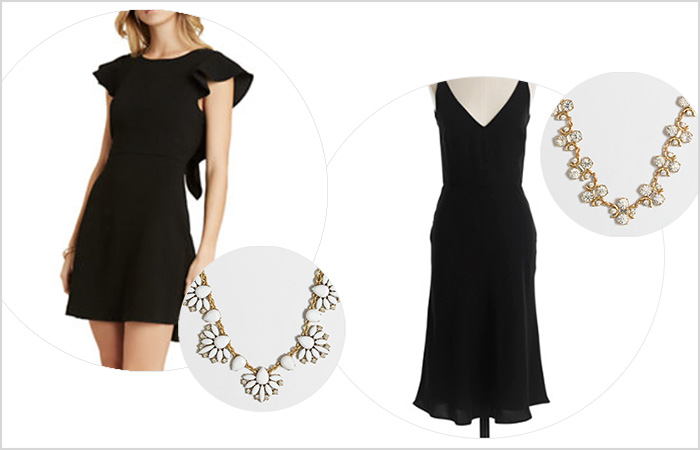 Floor length dress with silver sparkly heels, or a tea-length lace dress with strappy gold shoes.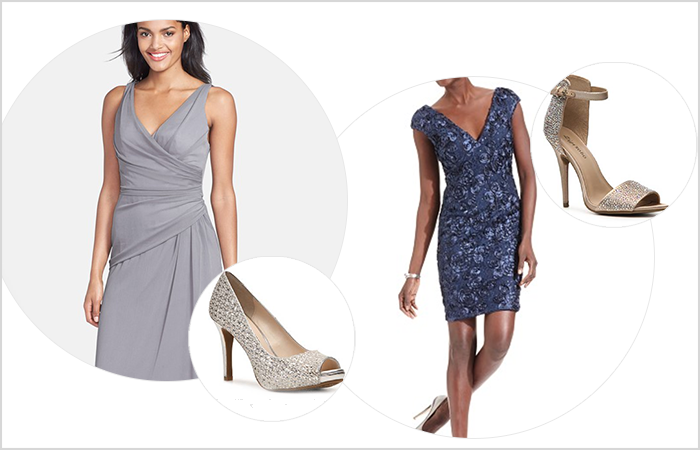 A black tie wedding
What you should wear — A stylish cocktail dress or long evening gown in a dark color (members of the bridal party can also help point you in the right direction.)
Fringe black cocktail dress with strappy black heels or a long gold dress with a giant cocktail ring.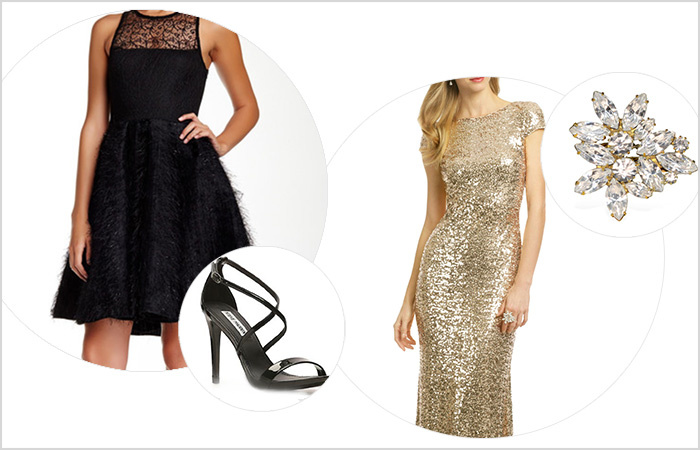 Floor length, dark colored dress, paired with a white jeweled clutch or a long, wine-colored dress, paired with a gold clutch.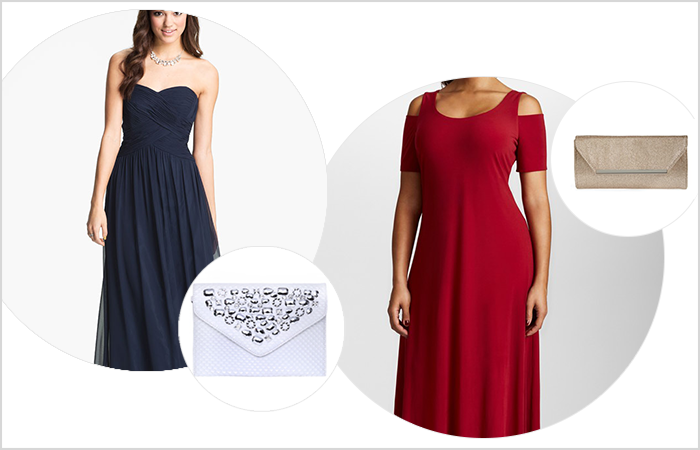 Another pro tip would be to check out websites that allow you to rent clothing. We did a post awhile back which covered the seven websites that every fashion obsessed girl should be familiar with. These resources can come in handy when you're trying to look #fabulous at every event because they let you rent expensive designer clothes for a fraction of the price. However, do be careful not to overspend when renting items. You don't want to pay hundreds of dollars for clothes that you only get to use once, so stick to a tight budget to avoid getting carried away.