3 Dermatologists Tell Us Their Skincare Splurges That Are Most Worth The Money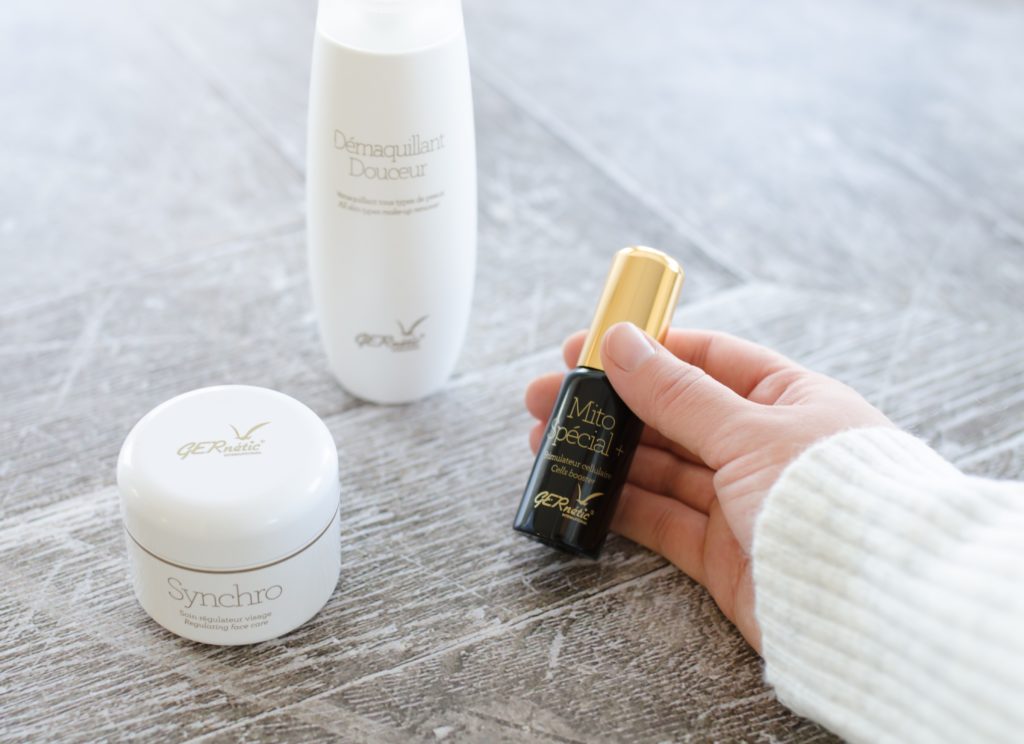 We all have that one thing we occasionally splurge on. For many people, it's good skincare — and it's not hard to see why. While factors like genetics and one's diet undoubtedly have an effect on the texture and behavior of someone's skin, quality skincare products and treatments can greatly reduce the frequency with which common skin problems come about. For example, if you're prone to acne because of your genetics, you may not be able to completely eradicate breakouts from cropping up on your face. But the right product (with consistent use) may dramatically cut down their presence.
You don't have search far on social media to find astonishing before-and-after pictures and videos from people sharing their skincare journey for proof of what an effective skincare regimen can do for someone's complexion. Finding those powerful concoctions, however, can feel like looking for a needle in a haystack with the sheer amount of product out there on the beauty market. To that end, many people (and not just celebrities) go to great lengths for top-notch skincare, sometimes spending hundreds in the process on all sort of products and services.
Of course, there is a slew of affordable brands with offerings that work wonders, too. But, there's nothing wrong with investing in your skincare routine if your budget allows, especially if what you're spending your money on produces amazing results. Just take it from board-certified dermatologists Dr. Anna Guanche, Dr. Amy Perlmutter, Dr. Joshua Zeichner who know firsthand the life-changing magic of luxury skin care. Ahead, find out some of their biggest skin care splurges, and why they think they are worth every penny.  
(If, like most people, you are definitely not looking for skincare in the "splurge" category, check out our roundup of affordable dermatologist-recommended products!)
1. Dr. Amy Perlmutter, Board-Certified Dermatologist At New York Dermatology Group
"This is a hypoallergenic, non-comedogenic, proprietary blend of 3 glycosaminoglycan analogs that help improve and maintain the integrity of the skin, as well as restore volume and firmness. The serum is light and hydrating while still providing multipurpose effects."
"This consists of a mask, a 24/7 barrier balance cream, and 8-in-1 bioserum. The combination of these three skin care products, which contain natural immune peptides involved in stem cell activation called defensins, can lead to visible improvement in fine lines, texture, and pigmentation of the skin without being irritating or drying."
2. Dr. Anna Guanche, Board-Certified Dermatologist at the Bella Skin Institute
"This amazing exfoliating lotion contains 10 times the amount of this company's proprietary ingredient, Aquabeautine XL. This treatment fluid mimics the effects of glycolic acid and retinols without redness and flaky skin. It contains no parabens, phthalates, silicone, mineral oil, or PEGs. It is hypoallergenic and will not clog pores. I love to use this in conjunction with my Retin-A and glycolic acid creams. However, if you are just starting out you may want to try this by itself."
"This amazing neck cream stimulates collagen and Elastin (hence the name Alastin). Elastin gives that 'rubber snap' quality to your skin and is equally as important as collagen. This cream improves texture, fine lines, and elasticity. The patented TriHex Technology helps remove cellular debris, improves skin health, hydrates, brighten and improves redness. In addition, it also contains peptides ceramides, antioxidants, Niacinamide, phytoene/phytofluene, squalane, and bentonite."
3. Dr. Joshua Zeichner, Director of Cosmetic and Clinical Research at the Mount Sinai Hospital
"This potent antioxidant comes in a special, water-free formulation that helps maintain the stability of the ingredients. It is coupled with skin-soothing milk thistle and exfoliating hexylresorcinol [an age-fighting agent] to interfere with abnormal pigment production and cell turnover and calm the skin."
"This overnight mask contains Black Rose extract, which helps calm and brighten the skin. With continued use, it helps hydrates and even skin tone."
*****
Before you go shelling out your hard-earned cash on anything, especially skincare, you should always do your due diligence — know what the product is formulated with, and whether it's suitable for your skin type. In other words, you wouldn't want to buy a moisturizer for dry skin when yours is on the oily side. As effective as it may be for your friend who's been raving about it, it simply may not work on you, since it was formulated for another skin type. Make sure you're spending your money wisely.
Lastly, no matter how many glowing reviews a product has, if it's out of your budget, seek out a cheaper alternative. You shouldn't unnecessarily go broke in the pursuit of bettering your skin. [Editor's note: the SkincareAddiction subreddit is an awesome resource for finding quality dupes and product testimonials!]
Shammara is a featured columnist at The Financial Diet. When she's not writing about her financial woes, you can find her on Twitter sharing her thoughts on beauty and fashion trends and pop culture.
Image via Unsplash
Like this story? Follow The Financial Diet on Facebook, Instagram, and Twitter for daily tips and inspiration, and sign up for our email newsletter here.