3 Dermatologists Tell Us The Affordable Skincare Products They Swear By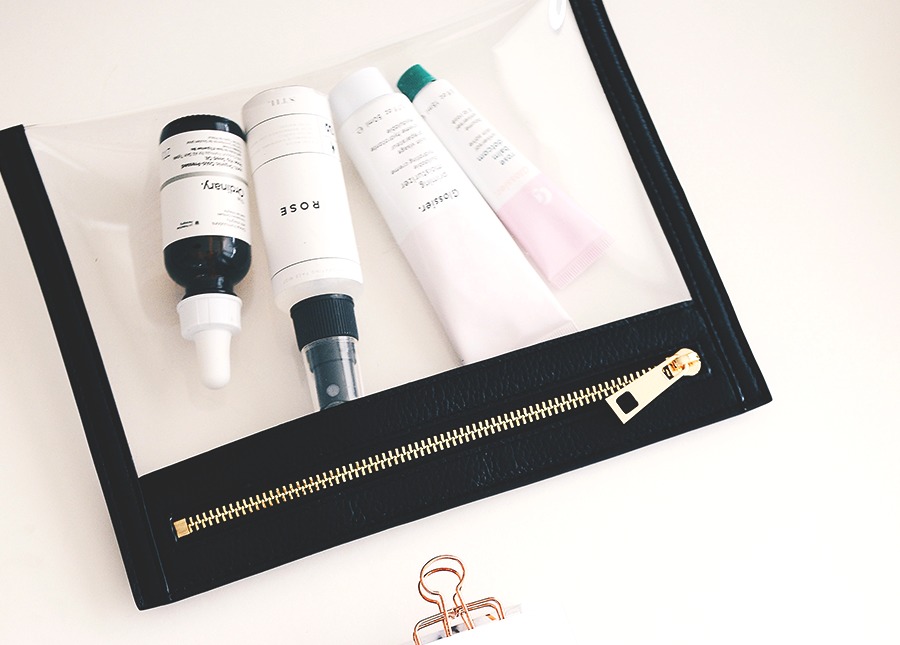 There's a common misconception in the beauty industry that expensive skincare items are overall much better than affordable skincare products. But that's not necessarily true. As a beauty fanatic who's tried a fair amount of high-end prestige skincare brands as well as budget-friendly lines — both for work and for pleasure — I often find that products from the latter group end up performing way better, at least on my skin. They have helped with everything from clearing my acne to smoothing my complexion and eliminating dark marks, whereas the items with the higher price tags have sometimes produced minimal or no results at all. 
In fact, some of my best beauty buys have been from Trader Joe's. The Spa 100% Pure Jojoba Oil, which costs less than $20 in the store, moisturizes my body thoroughly, especially during the colder months when my skin tends to be drier and chapped. Since jojoba closely resembles the oil our body naturally produces, the jojoba oil absorbs easily into the skin without leaving an oily residue. Another of TJ's must-have product for me has to be the Nourish All-In-One Facial Cleanser. It's gentle and removes dirt and grime easily without leaving your face feeling stripped and tight after you wash it off. If memory serves, for $6 or $7, it's a far better purchase than most of the other expensive cleanser I've tried, like the Tata Harper Clarifying Cleanser ($68). While I appreciate that Tata Harper is cruelty-free and only uses natural ingredients in all of their formulations, this particular product left me with painful pimples on both side of my cheeks after using it for two weeks — so I ended up having to pass it on to my mother, who had a similar problem (but not to the extent I did).
Best affordable skincare products recommended by dermatologists
As is the case with any kind of beauty shopping, though, finding those inexpensive miracle workers can take some trial and error and a bit of investment up front, until you find options that bode well with your skin. Of course, you can skirt that laborious process altogether and solicit recommendations from fellow beauty-obsessive friends who may be able to point you in the right direction in your search. An even better strategy, though, is to just go to straight to the pros. After all, board-certified dermatologists have an encyclopedic knowledge of how to deal with a plethora of skin issues — and, therefore, they can recommend efficacious products within your budget to tackle your personal skin woes.
To save you a trip (and money) to your dermatologist's office just for product recommendations, I tapped some of the best board-certified dermatologists in the business to find out what low-cost skincare they've actually used on themselves and have seen great results from. Read on to find out what they have to say, and why they'd recommend each specific product.
1. Dr. Joshua Zeichner, Board-Certified Dermatologist and Director of Cosmetic & Clinical Research in Dermatology at Mount Sinai Hospital
Neutrogena Hydro Boost City Shield Water Gel SPF 25, $19.97 at Target
"This daily moisturizer has ultra-hydrating hyaluronic acid plus broad-spectrum UV light protection. It contains moringa seed extract, which acts as an antioxidant to prevent free radical damage to the skin from environmental exposure to pollution."
Aveeno Cica Balm, $13.99 at Target
"This moisturizer is a cross between a cream and an ointment.  The balm initially spreads easily and fully dries on the skin without leaving you feeling heavy or greasy. Enriched with colloidal oatmeal, it can help protect the skin from the dry, cold weather during the winter."
2. Dr. Latanya Benjamin, Board-Certified Dermatologist
Vaseline Petroleum Jelly, $6.08 at Amazon (pack of two)
"One of my number one inexpensive skincare go-to's is Vaseline. This multi-purpose product can treat dry lips, cracked hands, and feet, and also provides first aid care to blisters and healing wounds, including superficial burns to the skin."
Dove Cool Essential Dry Spray Antiperspirant, $5.59 at Target
"Another affordable skincare product that I enjoy using is the Dove antiperspirants spray. It goes on dry and it's a moisturizing formula that helps the delicate skin in your underarms stay soft and smooth. I love that its protection lasts up to 48 hours, and that the product comes in a variety of fun pleasant fragrances — and it leaves me with a clean feel."
3. Dr. Anna Guanche, Board-Certified Dermatologist and Celebrity Beauty Expert
Cetaphil Gentle Skin Cleanser, $13.99 at Ulta Beauty
"I use and love Cetaphil Gentle Cleanser for my eye makeup. It is gentle and doesn't burn my eyes and does not over dry the skin or leave it oily like some eye makeup removers do. It is a staple in my skincare regimen. It is hypoallergenic and available at almost every drugstore."
Unscented Aquaphor Healing Ointment Tube, $4.49 at Target
"I like the Aquaphor healing ointment for chapped lips and hands — and cracked heels in the winter. It is emollient and stays around longer than creams  It is easier to spread and is aerated, unlike straight petroleum. Another big dermatologists' favorite in the over-the-counter world!"
Shammara is a featured columnist at The Financial Diet. When she's not writing about her financial woes, you can find her on Twitter sharing her thoughts on beauty and fashion trends and pop culture.
This post was originally published on December 7, 2018, and has since been updated.
Image via Unsplash
Like this story? Follow The Financial Diet on Facebook, Instagram, and Twitter for daily tips and inspiration, and sign up for our email newsletter here.