3-Ingredient Summer Cocktails You Can Easily Make At Home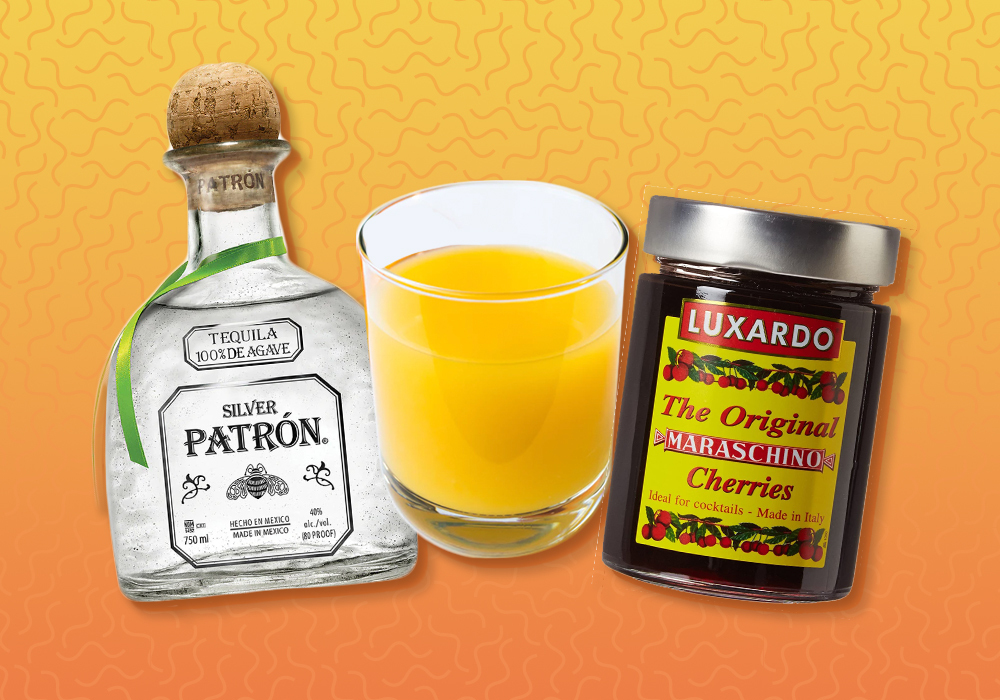 During this last month, there's been an obvious change in the atmosphere. The days are longer, the air is sweeter, the skies are bluer, and everything inside your soul is telling you your time has come.
Summertime.
All year long, people everywhere from all walks of life look forward to the summer. For some – such as myself and my fellow Minnesotans – the summer window is short and fleeting, and we will do everything in our power to make the most of it.
If you're anything like me and my friends, summertime also means one very important thing: drinking season is upon us. It makes sense, really: when you're hot, you're thirsty, and when you're trying to fit in as much carefree fun into a few short weeks as possible, more often than not you're bound to reach for an alcoholic libation.
For me, the best part about summer drinking isn't just the excuse to day drink by the lake whenever I have a day off (though that is pretty great), but it's the excuse to drink something creative, lighthearted, and absolutely truly refreshing. Not to say that the rum and coke drinkers of the world don't have as much fun as I do during the summer, but nothing really quenches your thirst like a real summer cocktail that requires more than just one simple mixer.
While mixing cocktails with multiple ingredients may seem like an art form that takes diligent dedication and practice, or something that only a skilled bartender could easily do, the reality is that it's as simple as one, two, three. In fact, most things that you need for a perfect summertime beverage can be made with ordinary items found in most kitchens. Below I've included some of my personal favorite at-home summer cocktails, and I promise that once you dive into the world of a three-ingredient cocktail, it's going to take a lot for you to go back to a simple can of beer.
Tequila Sunrise: Tequila, Cherries, OJ
Nothing is better than a day at the beach, but even if you can't make it to the sand and water you can feel like you're spending your days in the sun by fixing up a classic tequila sunrise. 
The recipe is quite simple: grab your favorite bottle of tequila, the orange juice you always have on hand, and then reach to the very back of your fridge and find that inconspicuous bottle of maraschino cherries that you're not entirely sure why you bought in the first place.
After you pour in your desired amount of tequila over ice, fill the glass up to almost the very top – leave about the length of a dime left. Take about half a shot of the juice in the jar of maraschino cherries, this will serve as your grenadine/cherry-flavored syrup. Slowly pour the juice against the side of the glass, some people prefer to pour it on the curved end of the spoon with the tip of the spoon breaking the liquid surface and touching the side of the glass. This will allow the juice to sink to the bottom of the glass, giving you that beautiful sunrise effect. 
Strip 'N Go: Beer, Vodka, Lemonade
I promise you, the drink is not as intimidating as the name.

This beauty brings me back to my college days when my friends and I would get a rare weekend off from work at the same time. We would get together, mix up a batch of Strip 'N Go's, and make the one weekend feel like it lasted forever.
To make yourself a batch of Strip 'N Go's, you'll need about a five-gallon drink container, a 12 pack of whatever cheap light beer you desire, a one-and-three-quarter liter of your favorite vodka, and two cans of the frozen lemonade concentrate that seems to be in every freezer. Stir everything together to disperse the lemonade, and you have a party drink for your entire friend group that will taste just like playing yard games in a summer breeze.
Strawberry Mimosas: Champagne, OJ, Strawberries
As brunch continues to dominate the weekend adventures of women looking to spend quality time together, summertime invites us to move brunching from indoors to out the deck. For my group of friends, each of us tries to bring something to contribute to the event that inevitably will last hours.
To make it very clear, I am far from being talented in the kitchen. Luckily for me, I am the only bartender among my core group of friends, so it goes without saying that I bring the beverage to all of our get-togethers. 
For our summer brunches, I like putting just a tiny spin on the classic mimosa. While I still use equal parts champagne and orange juice – or whatever ratio one prefers – but I like to zhuzh up the drink with my favorite summertime addition to the refrigerator: strawberries. I slice up a good amount of strawberries and blend them into the orange juice. I personally don't mind having thicker chunks of strawberries in my mix, so I only blast it in the blender for a couple of seconds, but if you like a smoother juice just keep the blender going longer. 
A quick tip: because this juice is now exponentially thicker, you will want to give each mimosa a little stir. Also, pour the champagne first and add the juice slowly so you don't get too much head.

Now, I personally am not someone who indulges in many slushy-style cocktails, but a friend of mine did point out that by using an orange juice concentrate you could easily make these mimosas an even 'cooler' treat.
Just Add Lime: Any Basic Cocktail + Lime
When we really break down the basics of bartending, there is really one key ingredient that can take a boring, bland cocktail and turn it into something special: lime.
Though in a previous article I strongly encouraged you to stay away from limes because of their combined short shelf life and high expense, in the summertime you are more likely to use an entire lime in one day or night for these extremely easy, go-to cocktails.
Truth be told, I am a simple gal when it comes to my alcohol palate. I stand by the fact that a proper gin and tonic with a lime always has been and always will be the perfect drink in the summer. It's crisp, cool, refreshing, and tastes just like relaxation. That is a hill I am absolutely ready to die on.
Other simple drinks that can be enhanced by just adding lime include vodka tonics, vodka sodas, whiskey sours, and rum and cokes – which by adding lime effectively transforms the drink into a 'Cuba Libre.'
While I am not proud to make this suggestion because it goes against everything I believe in as a bartender if you want to avoid picking up limes for these cocktails you could – if you absolutely had to – use the bottle of lime juice that usually hangs out in the door of your fridge. Just don't tell me you did.
So take these tips, throw back a few drinks, and enjoy as many laughs as you can with family and friends. Remember – it's not about how many drinks you have, but how many memories you make with the people you love. 
Annie Granlund is an award-winning journalist based out of Minnesota who has been bartending as a side hustle for the last 10 years. When she isn't breaking news or slinging drinks, Annie enjoys recording music with her husband, getting lost in books, and having deep philosophical conversations with her cats. You can follow her life as a journalist on Twitter at @OPPAnnie or keep up to date on her latest reads on Instagram at @coffee_cats_books.
Image via Pexels
Like this story? Follow The Financial Diet on Facebook, Instagram, and Twitter for daily tips and inspiration, and sign up for our email newsletter here.